 Episode 04: The Health-Span Plan
Dietary Changes,
Lifestyle Interventions,
and Other Experiments
in Aging Well
On our six-part Netflix series, The goop Lab, we explored six wellness topics. If you're here, you've found one of them: We've gathered our best podcasts, Q&A's, and articles as a resource for the deeply curious. The series is designed to entertain and inform—not provide medical advice. You should always consult your doctor when it comes to personal health and before you start treatment.
No matter how healthy you are, being obsessed with living forever is…not. When we talk about increasing longevity, what we're really talking about is increasing the length of our health span, or years of good health, so we can make the most of the time we have on earth.
And it's a good time to talk about it: There is an incredible amount of fascinating emerging research on longevity and the lifestyle modifications that are most effective at optimizing it and supporting our bodies as we age.
If you're interested in skin care and facial treatments, we like to nerd out about that, too.
Longevity
"Only 20 percent of our longevity and health in old age is genetically determined," says David Sinclair, PhD. "The rest is up to us." The Harvard genetics professor joins Elise Loehnen on The goop Podcast to break down the science behind the aging process and our well-being. He explains why it's good for us to experience biological stress, how we can relieve harmful stress, which supplements and health interventions he believes will keep us young, and which ones he predicts will forever change the future of medicine.
Why are scientists focused on epigenetics? And what does it mean for aging, cancer, and obesity?
Epigenetics is the idea that outside factors, like the environment, might affect how our genes express themselves. And what's peculiar about epigenetic processes (as opposed to genetic ones) is that they have the potential to be reversed. We interviewed Richard C. Francis, PhD, the author of Epigenetics: How Environment Shapes Our Genes, about the compelling implications of epigenetics and where the future of epigenetics research is going.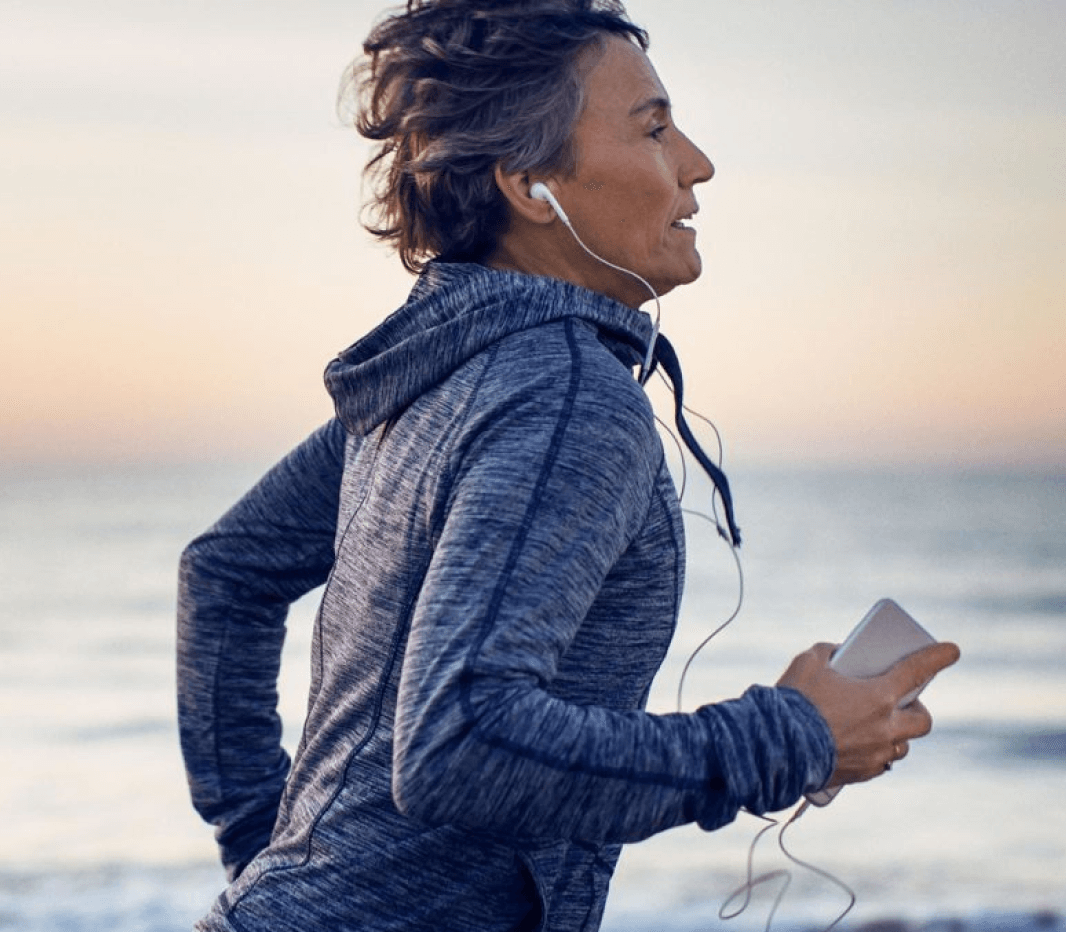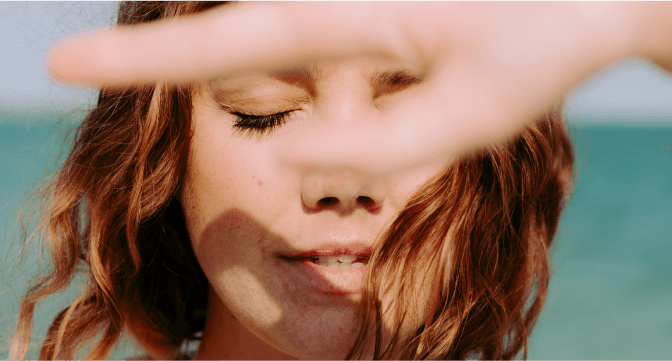 Morgan Levine, PhD, an assistant professor in the department of pathology at Yale who studies aging, has developed just that: an algorithm that uses a DNA sample to calculate what she calls biological age. We had her break down how the test works, the implications of biological age, and what lifestyle factors can affect it.
In their book The Telomere Effect, biologist, psychologist, and Nobel laureate Elizabeth Blackburn and psychologist Elissa Epel outline that the key to understanding the aging puzzle is telomeres—tiny caps on the ends of our DNA strands that protect cells from premature aging. The good news? Telomeres can be manipulated through simple lifestyle changes. Epel explains their fascinating research in lay terms, with brilliant tips for living healthier, longer.
We asked Sara Gottfried, MD, the author of Younger—and a source of wisdom on over-forty health concerns—for her keys to avoiding inflammation (which causes accelerated aging), staying fit (tight core, tighter mind), retaining the natural structure and beauty of your face, and extending your invaluable health span as long as possible.
Where do people live the longest—and what can we learn from them?
New York Times–bestselling author Dan Buettner has studied longevity hot spots—the places where people live the healthiest for the longest—around the world. With a grant from the National Institute on Aging, he and a team of scientists and demographers set out, as he puts it, "to reverse engineer longevity." They established methods to tease out what might explain the long life spans in these places—there turned out to be five of them, now known as Blue Zones. He shared with us some of the common denominators and lessons for living.
Buettner also gave us happiness advice from the world's happiest places—equally important research, if you ask us.
Sedentary behavior, typically in the context of sitting for extended periods of time, has emerged over the past decade as a focus for research on health and longevity. Various studies have linked too much of it to poor health—causing concern for those of us who work long hours in front of a computer. We asked holistic family physician and osteopathic practitioner Tudor Marinescu, MD, PhD, to help us counteract sitting during the day.
EXPLORE MORE ON LONGEVITY
Brown Fat, Cold Therapies, and Slowing Down the Aging Process

At a young age, David Sinclair learned that everybody and everything…

Can Yoga Affect the Way We Age?

We're all about beauty from the inside out, from clean eating, beauty sleep, detoxifying sweat sessions…
Fasting
Is intermittent fasting the key to health?
As with anything in life, fasting is clearly not for everyone. But there is research to support that intermittent fasting can have a beneficial effect on your health. And it's not always as extreme as it sounds: Longo recommends eating in twelve-hour windows. That means, say, deciding to eat between 8 a.m. and 8 p.m., or 7 a.m. and 7 p.m.
For more, listen to Elise's conversation with Longo on The goop Podcast: He explains the phenomenon of intermittent fasting and shares the forthcoming science that he's most excited about—the lifestyle interventions that could have massive impacts on how long we live and how healthy we are.
It's Longo's program, which you can get in the form of a meal kit designed to mimic the effects of fasting—so you're eating (although fewer calories than usual) and you're still getting some macro- and micronutrients, but you're also getting some of the benefits you could get from fasting. A lot of us at goop HQ have tried it; you can read about our wellness director's experience with the fasting-mimicking diet kit.
Cognitive Decline
Are there research-backed ways to prevent cognitive decline as we age?
If you didn't have reasons enough to envy that polyglot friend in your life, here's another: Mounting research suggests that a side effect of bilingualism may be a brain that is more adept at navigating cognitive decline, especially as we age. To truly reap the health benefits of a bilingual brain, you need to maintain fluency throughout your life, says cognitive neuroscientist Ellen Bialystok, who has spent her career pioneering research in this realm. She'll tell you—and this is the important part—it's never too late to become bilingual.
We also asked neuroscientist Lisa Mosconi, the associate director of the Alzheimer's Prevention Clinic at Weill Cornell Medical College, for her guide to eating for brain health. "A brain-healthy diet optimizes brain fitness over the course of a lifetime, while reducing the risk of developing age-related cognitive impairments and dementia," she says.
Why does Alzheimer's affect more women than men?
Richard Isaacson, MD, the director of the NewYork-Presbyterian/Weill Cornell Medical Center, is pioneering critical research on the underlying roots of Alzheimer's in women. He is also studying new ways to prevent the disease in the first place, to reduce risk and delay onset, and to improve the symptoms of those currently living with the disease. When it comes to brain health, Isaacson explains that there is a lot we can do to make a difference—diet is at the top of the list of lifestyle changes he recommends. In our Q&A, he describes the signs of Alzheimer's (versus brain fog and other more benign memory slips), outlines the (modifiable) risk factors all women should know, and shares his recommendations for what everyone can do today to optimize the way our brains age.
The Best Facial
Treatments
MORE ABOUT
THE GOOP LAB

: EPISODE 04

What's the one diet to rule them all? Gwyneth, Elise, and Wendy try three variations to see who can shave the most years off their biological age—and they do some work on their faces, too. Next, the trio meet with Valter Longo, PhD, the head of the Longevity Institute at USC, and Morgan Levine, PhD, to learn about the mechanisms of aging, the impact of fasting on disease, and what we can all do to increase our health span.
This article is for informational purposes only. It is not, nor is it intended to be, a substitute for professional medical advice, diagnosis, or treatment and should never be relied upon for specific medical advice. To the extent that this article features the advice of physicians or medical practitioners, the views expressed are the views of the cited expert and do not necessarily represent the views of goop.