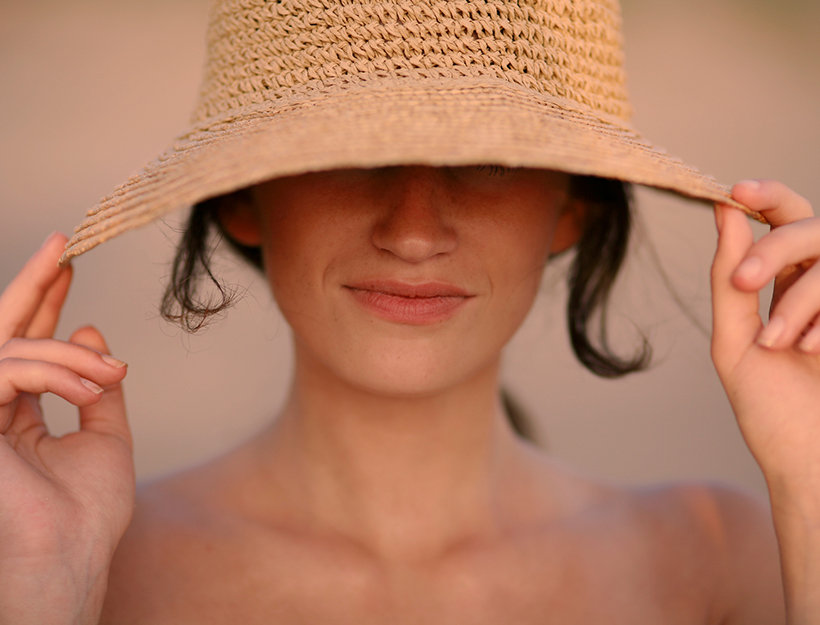 The Face-Lift That Never Happened
The pressure to "do something"—meaning dramatic steps, like a face-lift—about aging is everywhere in our society. The opposite pressure, to "age gracefully," is at least as powerful, and neither is particularly helpful: One half of the population is supposed to look young as long as possible but also reflect no signs of that struggle against nature.
Actual face-lifts have come a long, long way from the pulled-tight caricature, but as Dr. Julius Few, a top plastic surgeon in Manhattan and Chicago, explains, they are also—for some—becoming obsolete. Surgeons like him, he says, are busier than ever yet doing fewer face-lifts. "Of course, I still do face-lifts," he says. "If you're in your sixties and you haven't taken care of your skin, a thread-lift isn't going to give you the results you're looking for. But for people who've taken care of themselves, combination therapies—especially involving the new thread-lifts—are starting to approach face-lift-like results without the surgery. I love being able to say, 'Here are some options for you,' rather than simply 'Surgery or nothing.'"
Few's technique involves what he calls stacking treatments—starting with healthy, cared-for skin and building on it with ultrasound technology, like Ultherapy; new minimally invasive thread-lifts from Silhouette; and dermatologic staples, like Botox, fillers, and lasers. "There's a whole new category of patients who aren't trying to look like they're a different age than they are—they're just trying to look better," says Few. "Many of these people would never get surgery; others might have in the past but are now finding they might not need it."
Face-lifts address sagging and wrinkling but don't address skin texture, color (age spots), or—most critically—the volume that's characteristic of a youthful face. "Dr. Woffles Wu, a plastic surgeon in Singapore, pioneered the idea of the three-dimensional lift, where you're stimulating collagen as you're lifting the skin," Few says. Volume added back into the face via fillers alone can easily look out of kilter, he observes. "Those therapies alone can look a little unusual," he says. "The cheeks, in particular, end up with an outward projection that's not as natural-looking as I'd like."
"Now, with the new Silhouette thread-lift, I lift the cheeks and stimulate collagen the way it would naturally grow in those areas," he says. "And we achieve those results without the negatives of the thread-lifts of the early 2000s, which used barbed sutures and nondissolving threads, both of which caused problems. The Silhouette technique is critically different in that it uses cones instead of barbs to hold the threads within your skin, and biodegradable threads." The results—skin that's both lifted and plumper, thanks to the collagen-stimulated effects of the threads and cones themselves—last at least two years, but Few says he augments those benefits by layering it over Ultherapy treatments: "Ultherapy stimulates the collagen further, deep within the skin, and it tightens the skin, too. It's a great combination with the thread-lift."
Botox, smaller amounts of filler, and lasers to treat discoloration and other texture issues can be used later to further enhance the effects. "You can use less filler, so the results are much more natural," says Few. "My colleagues are excited, and patients are excited, too. The minimum benefit I've seen so far in a patient is one and half years—and it can extend to four or five years."
Recovery, he reports, involves spotty bruises at the most: "You can go to work that day, but no working out for a week or two while it really settles." If recovery time is dramatically different from that of a face-lift, cost is not: A Silhouette thread-lift alone costs close to $3,000, on average; Ulthera, too, approaches $3,000 (prices depend on your skin, your doctor, your region, and how much work is being done). Botox, lasers, and fillers add on even more.
But the point here, Few says, is that you can be much less aggressive and have much less downtime and pain, with potentially much more natural results. "This is the future," he says. "It's about tackling all the components of aging—and many, sometimes all, of those components can be nonsurgical."