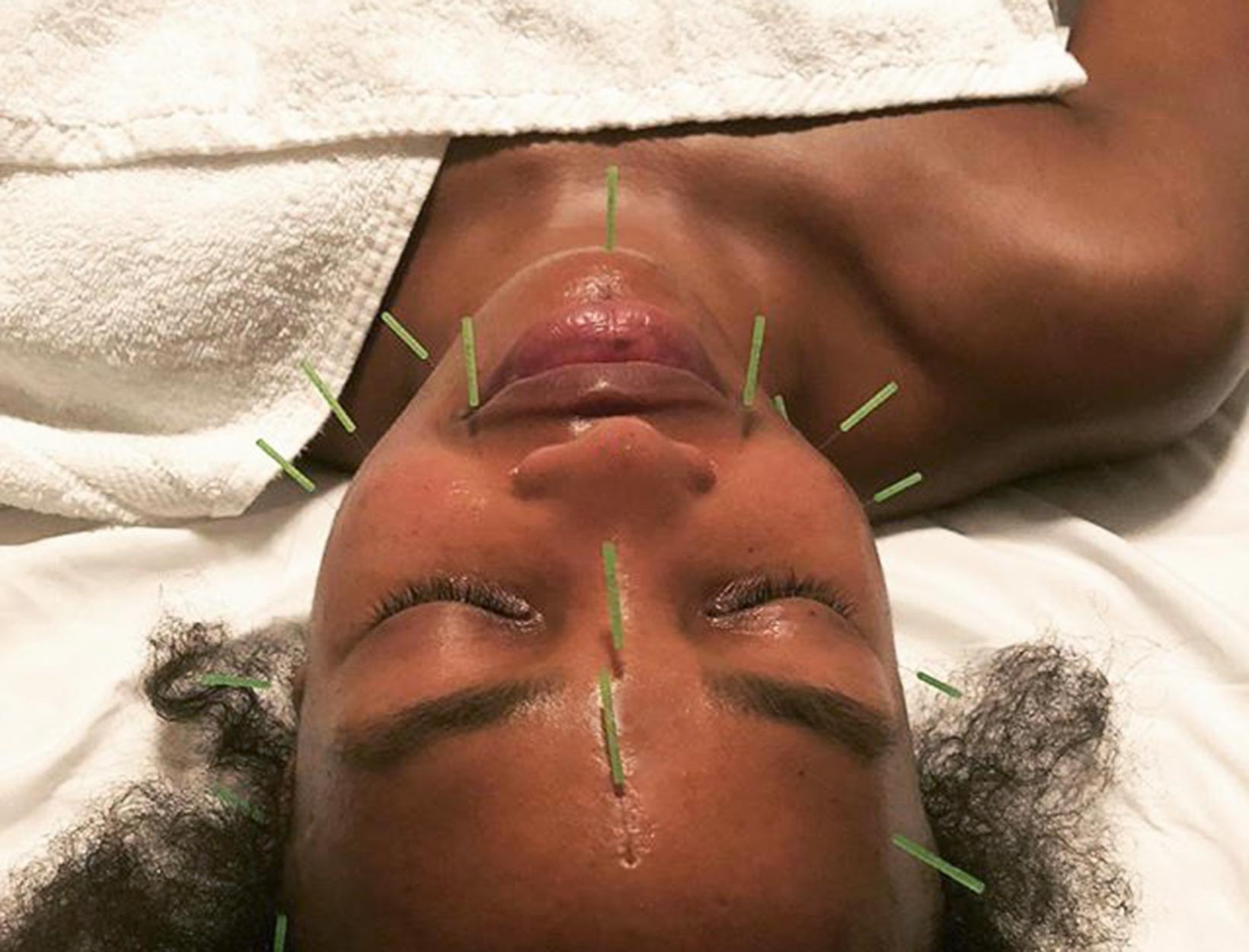 Megan Tries It
An Acupuncture Facial for Better Skin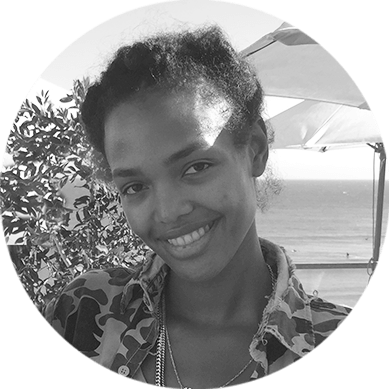 Megan O'Neill is the senior beauty editor at goop. Which is another way of saying she has a passion for clean products, loves anything that reduces stress, and will happily guinea pig herself in the name of wellness.
I'm lying on a table, needles jutting from my face. As they're inserted, though, the sensation is so quick and so slight, it doesn't register as anything close to pain. In fact, it's almost as if with each prick, I can breathe a little more deeply. I'm at Gotham Wellness, an acupuncture studio just off Prince Street in New York, and founder and licensed acupuncturist Stefanie DiLibero is hard at work on my skin, which is especially lifeless after an intense past few days at the office.
"You can expect to look lifted, calm, sculpted, and glowing, and you'll look like you've had the best sleep of your life," DiLibero says. "Treatments can target excess fluid, puffiness, lack of facial definition, breakouts, looking tired and run-down, dullness, and lines, all by building qi, supporting circulation, and helping balance the body's systems. When the needles are inserted, they're also targeting collagen production through micro injuries to the skin."
After applying a cluster of needles to my chin area—to help with congestion, DiLibero says, as well as relax the mentalis chin muscle to target digestive imbalances—she leaves the needles in for the next thirty minutes to work their skin-smoothing, qi-moving magic. (Qi, in traditional Chinese medicine, is the flow of energy that surges through every living thing. When it's blocked—by stress, too much sitting, poor digestion, and more—this leads to imbalances in the body, which can also lead to lusterless skin.)
I'm here because I got to interview the seventy-four-year-old Norma Kamali on the goop Beauty Closet podcast—and her skin was incredible, and she said she'd been doing acupuncture facials for the past ten years. I had to try it.
A treatment with DiLibero means you get both body and facial acupuncture "to treat the physiological imbalances within the body that also manifest on the face," she explains. "The more often you get an acupuncture facial, the deeper and longer-lasting the results can be. But people are surprised by the results of just one treatment, and you look even better the following day."
DiLibero offers an analogy: "Think of the body as having a river that runs through it," she explains. "When that river is healthy, the water flows freely. When there's a blockage in the river, this creates an imbalance that can wreak havoc in other areas of our ecosystem. By inserting a needle into the body, we are balancing the river of qi. A well-functioning body promotes a vibrant face."
Skin care is important, too, she says. "Emotional health, diet, and skin care are all parts of the puzzle. At a minimum, wear sunscreen every day. I personally get great results with my ZIIP, and I never skip my skin-care routine."
A Glow-Boosting Routine
for Every Skin Type

The goop formula for naturally radiant skin involves great practitioners where and when we can find them, but most important is a consistent, clean routine. Gentle cleanser, regular exfoliation, moisturizing face cream or oil, and pure mineral sunscreen are the basics—and they'll change your skin.

1

Creamy Cleanser

2

Brilliant Moisturizer

3

Healthy Mineral
Sunscreen for
Face and Body

Beautycounter

Countersun Mineral
Sunscreen Lotion SPF 30

goop, $39

SHOP NOW

4

Miracle Exfoliating
Face Scrub

goop Beauty

GOOPGLOW Microderm
Instant Glow Exfoliator

goop, $125/ $112 with subscription

SHOP NOW
It's early evening after a not-so-chill work day, but I drift off nonetheless. The session rolls on for a hazy two hours of supreme, customized skin pampering as DiLibero gives me manual lymphatic drainage (a kick-ass face massage, essentially, to flush out fluid for a sculpting effect) and LED light treatment (blue light for blemish calming and red light for smoothing skin). When she's done and has removed every needle, I feel beyond rejuvenated and a level of blissed-out that's akin to stoned. Something momentous but unidentifiable has shifted inside me, and I'm lighter as I get up and float toward the mirror.
I'm delighted at how gleamy, summery, dew-drenched I look. I'm already plotting when I'm going to come back—definitely before every wedding or big party. The next morning, my glow is indeed even more pronounced, as DiLibero had predicted, so I snap a quick selfie to keep in my back pocket for less luminous days.