While we spend a lot of our reading time online, we're book fans. And some content simply merits a book cover. At the end of 2015, we launched a book imprint because we wanted to share the perspectives of the incredible scientists, healers, and teachers we meet in our pursuit of individual and collective well-being. And at the end of 2020, we were excited to form a new publishing partnership with Rodale Books, a division of Penguin Random House.
NEW RELEASES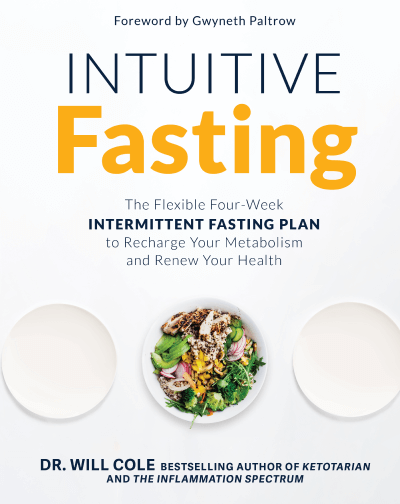 The Hormone Shift
By Tasneem Bhatia, MD | Foreword by Gwyneth Paltrow
October 3, 2023
An empowering, insightful, and practical approach to navigating hormone shifts through every stage of life. Dr. Taz breaks down Western modalities like hormone testing and hormone replacement therapy, and shares the wisdom of Eastern healing modalities such as traditional Chinese medicine and Ayurveda. She distills her approach to perimenopause and menopause into a customizable thirty-day hormone reset plan that spans diet, sleep hygiene, stress management, and more—to help mitigate symptoms and set you up to feel your best, and thoroughly yourself.
PREORDER NOW
Eating from Our Roots
By Maya Feller, MS, RD, CDN
January 24, 2023
Maya Feller—a registered dietitian and nutritionist known for her approachable, culturally inclusive food-based solutions—takes readers on a culinary trip around the globe with 80-plus delicious, healthy recipes. Feller highlights nourishing dishes and flavorful heritage cooking methods from the Caribbean, South America, Africa, the Mediterranean, Asia, and more. Eating from Our Roots is a love letter to vibrant flavors embraced here, and everywhere.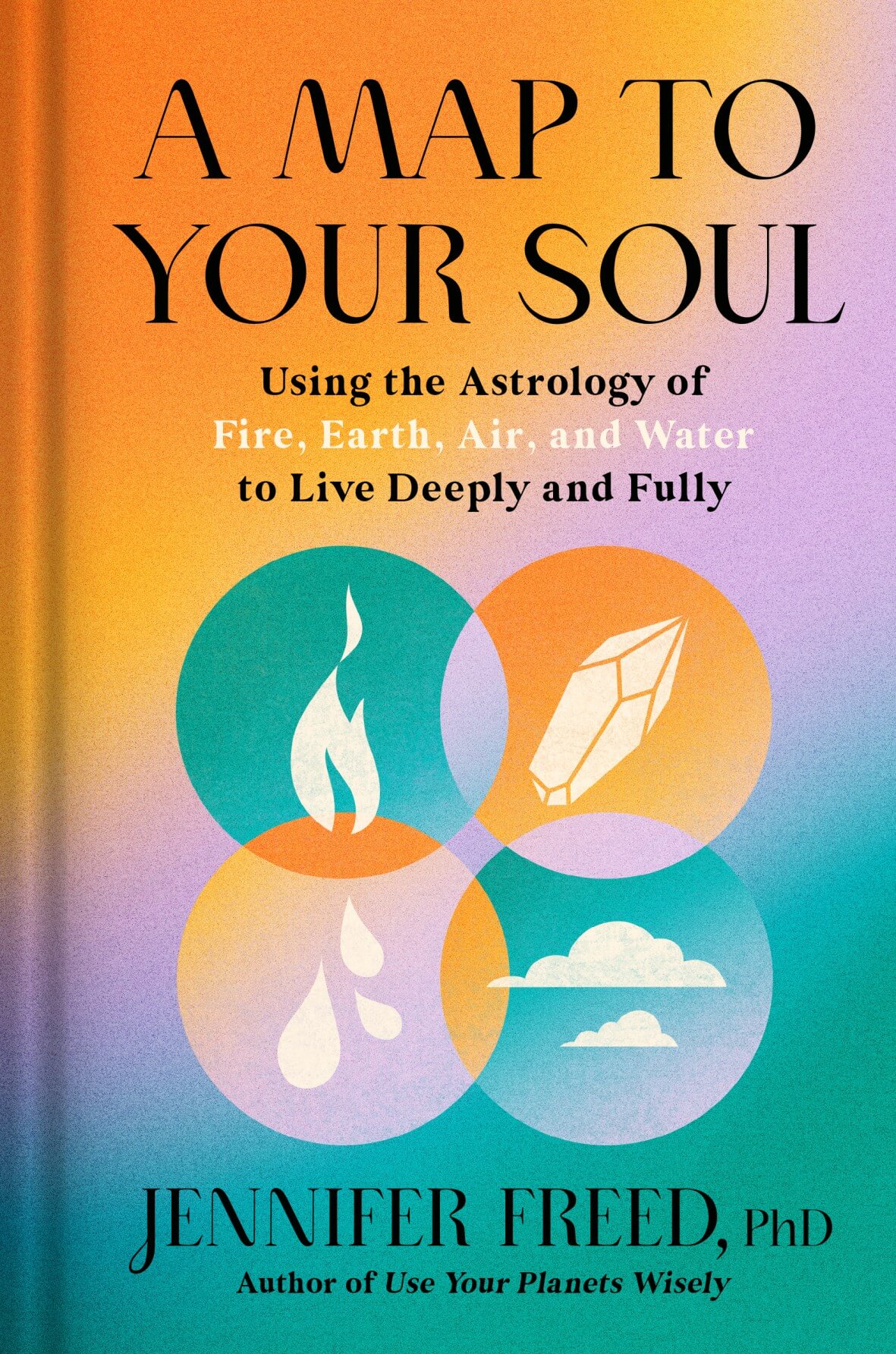 A Map to Your Soul
By Jennifer Freed, PhD
October 4, 2022
There are four elements—fire, earth, air, and water—that exist in nature and within us all. Knowing your personal map of these elements offers a way to design your best life, one that fully expresses your gifts. In this practical guide to life, psychological astrologer Jennifer Freed teaches you how to decode and tap into your unique strengths and quirks. Self-assessments and quizzes help you determine your elemental balance. And Freed shows you how supporting the elements within you can lead to a more vibrant life.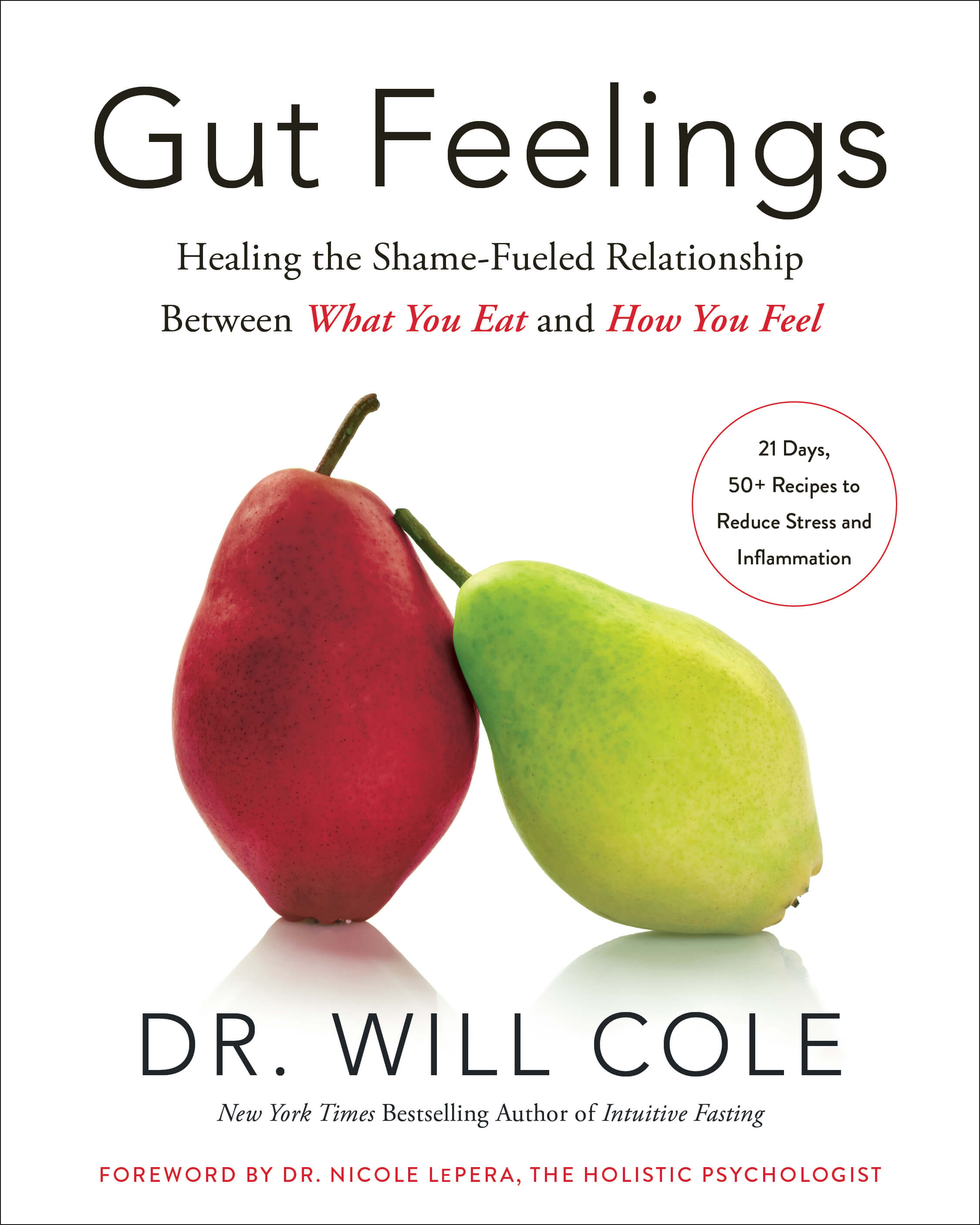 Gut Feelings
By Dr. Will Cole
March 21, 2023
Leading functional medicine specialist and New York Times–bestselling author Will Cole explores the relationship between our physical and emotional health, providing a framework for us to better understand—and influence—the gut-brain connection. His 21-Day Gut Feeling plan helps bridge the gap between our emotions and our health. It includes more than 50 recipes; dietary guidance that is flexible, adaptable, and compassionate; and mindfulness techniques to help manage stress and shame and strengthen your own intuition, getting you back in touch with your gut feelings.
MORE FROM GOOP PRESS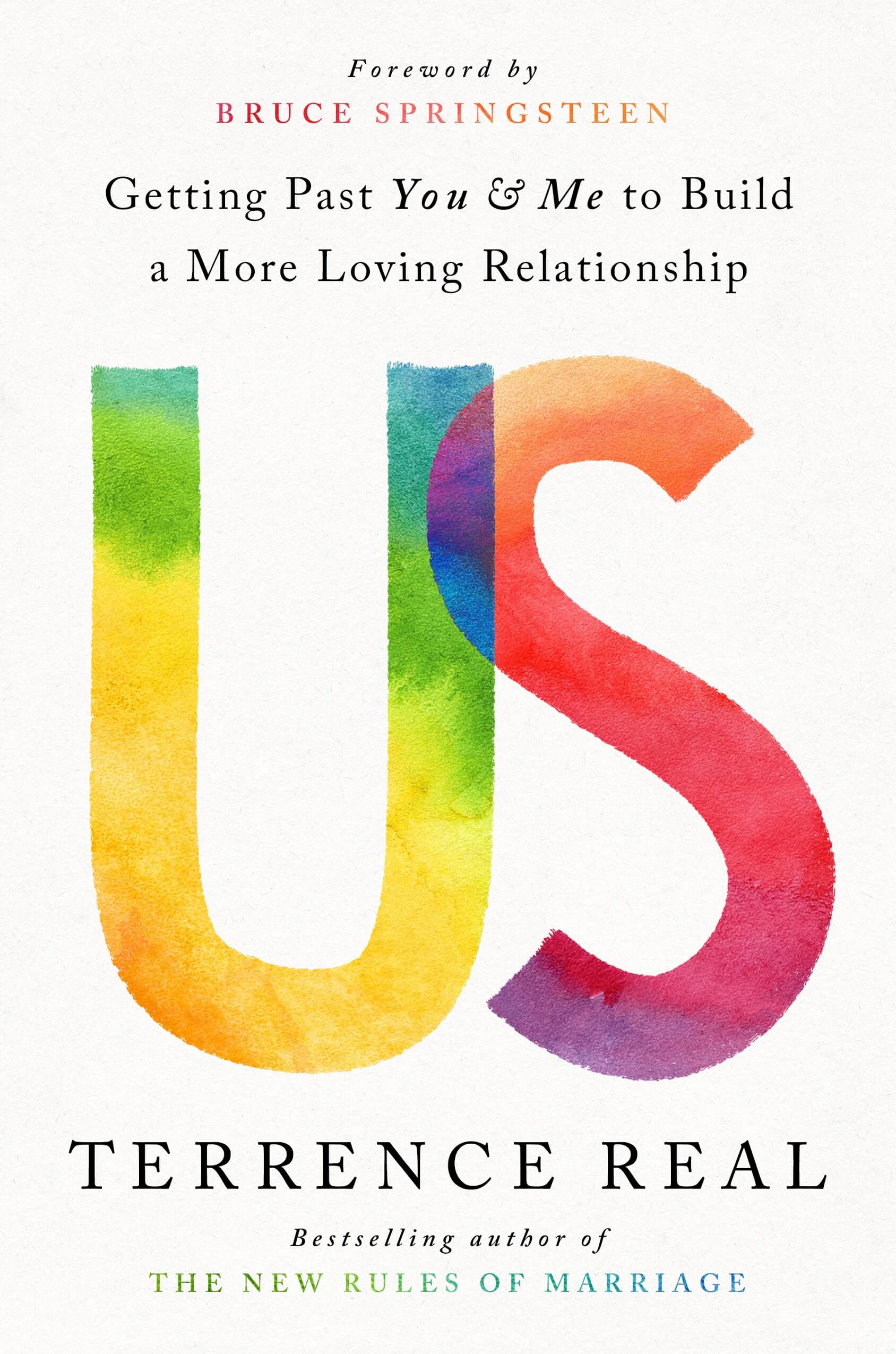 Us: Getting Past You & Me to Build a More Loving Relationship
By Terrence Real | Foreword by Bruce Springsteen
June 2022
Terry Real has delivered a transformative book about relationships and intimacy. Here is Gwyneth's quick summary: "This book is a road map for all of us who seek true intimacy. It is full of relationship tools that can help you transform or deepen the way you connect with and understand your partner. Reading Us will also help you better understand yourself, your trauma and triggers, the patterns you tend to follow, and how you want to show up in the most important relationships in your life. Real's approach teaches us how to step outside of the culture of individualism and embrace our interconnectedness. We can use it to heal a single relationship and to shift our collective culture."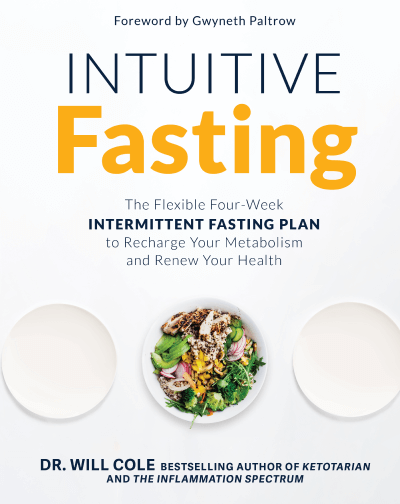 Intuitive Fasting
By Dr. Will Cole | Foreword by Gwyneth Paltrow
February 2021
In Intuitive Fasting, Cole presents a new approach to understanding your body's cues and eating for both satisfaction and restoration. He outlines the most effective ways to fast and which foods to eat when to amplify the benefits of intermittent fasting. He also shares holistic strategies for reducing inflammation, recharging your metabolism, and resetting gut health. His clear four-week program includes meal plans, recipes, daily eating schedules—and plenty of flexibility.
SHOP NOW
FROM OUR ORIGINAL IMPRINT
The Power Source
By Lauren Roxburgh
May 2019
Body alignment expert Lauren Roxburgh believes that physical, emotional, and spiritual well-being begin with unlocking the power of your pelvic floor. In this simple-to-follow guide, she focuses on five "power centers" that can be harnessed throughout the body: She begins with the pelvic floor and moves to the deep core; upper core; heart and shoulders; and head, neck, and jaw. Throughout The Power Source, you'll find exercises, healing movements, nourishing recipes, stress busters, and more of Roxburgh's hacks for realigning your body and restoring your energy.
SHOP NOW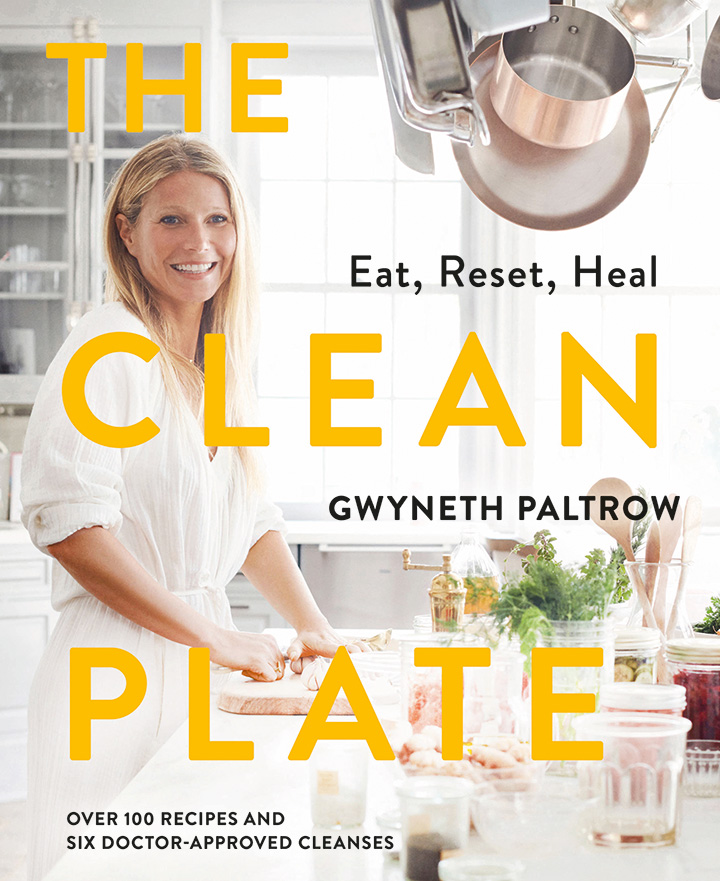 The Clean Plate
By Gwyneth Paltrow
January 2019
This is GP's cleanest cookbook to date, and every recipe is a fast favorite. The Clean Plate is a collection of a hundred-plus recipes and weeklong meal plans, plus guidance from nutrition experts and doctors. It brings everything to the table—from smoothies, soups, and bowls to comforting entrées, snacks, and desserts.
SHOP NOW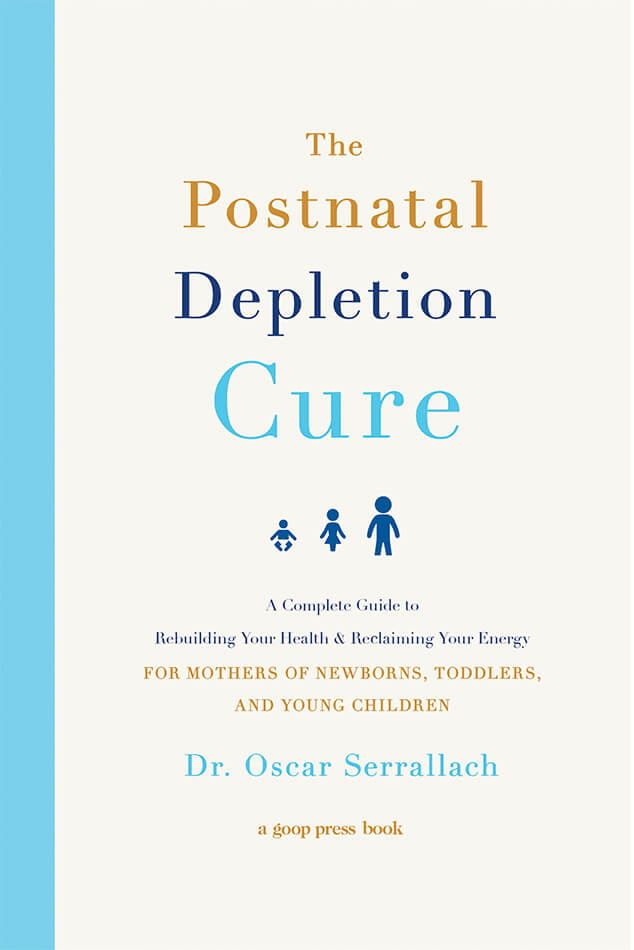 The Postnatal Depletion Cure
By Dr. Oscar Serrallach
June 2018
The moms at goop HQ were particularly excited about this debut book from integrative family practitioner Oscar Serrallach. (His postnatal depletion article, about women's health postpregnancy and beyond, remains one of the most-shared stories on goop.) Written with Serrallach's trademark compassion, The Postnatal Depletion Cure addresses the nutrient depletion, exhaustion, and mental and emotional shifts that can affect women long after giving birth. The book is filled with protocols to help new and not-so-new moms restore their energy, replenish their bodies, and feel like themselves.
SHOP NOW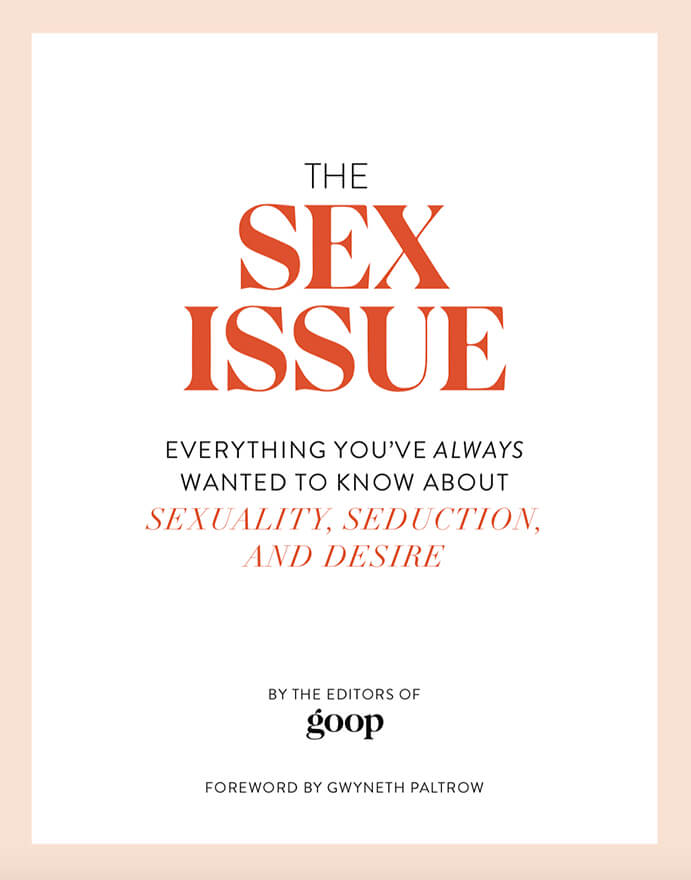 The Sex Issue
From the Editors of goop | Foreword by Gwyneth Paltrow
May 2018
The Sex Issue is an informative, revelatory read about sex, relationships, sexual health, pleasure, and ways to evolve the conversations we have with ourselves, our partners, and one another.
SHOP NOW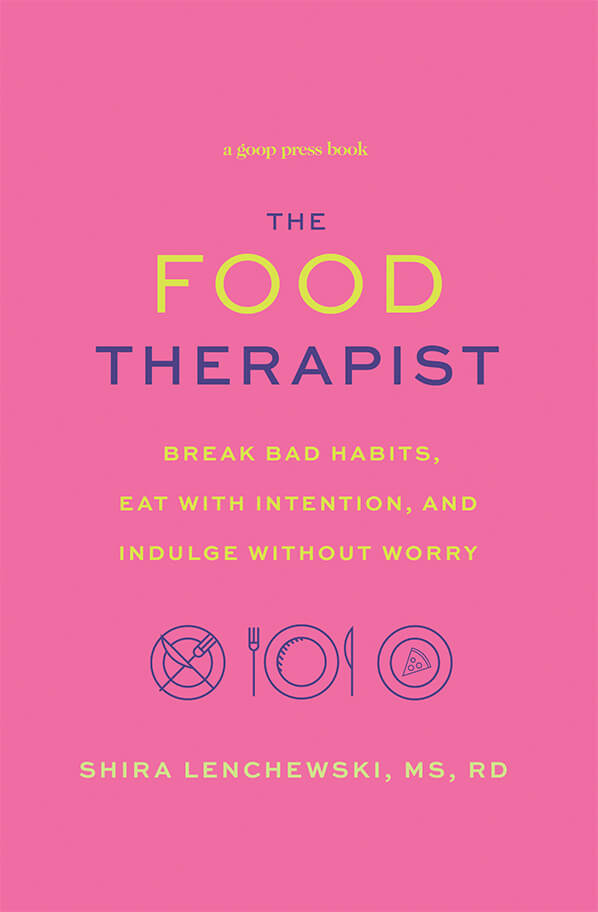 The Food Therapist
By Shira Barlow, MS, RD
February 2018
The first book by registered dietitian Shira Barlow, The Food Therapist is a refreshingly practical and relatable read for mending damaged relationships with food. Barlow breaks down the root causes of emotional hang-ups around food and gives tools for planning ahead, making your desired choices, tuning in to feelings of satisfaction, and saying goodbye to guilt. With a food plan and healthy, delicious recipes, she makes it all as simple as possible.
SHOP NOW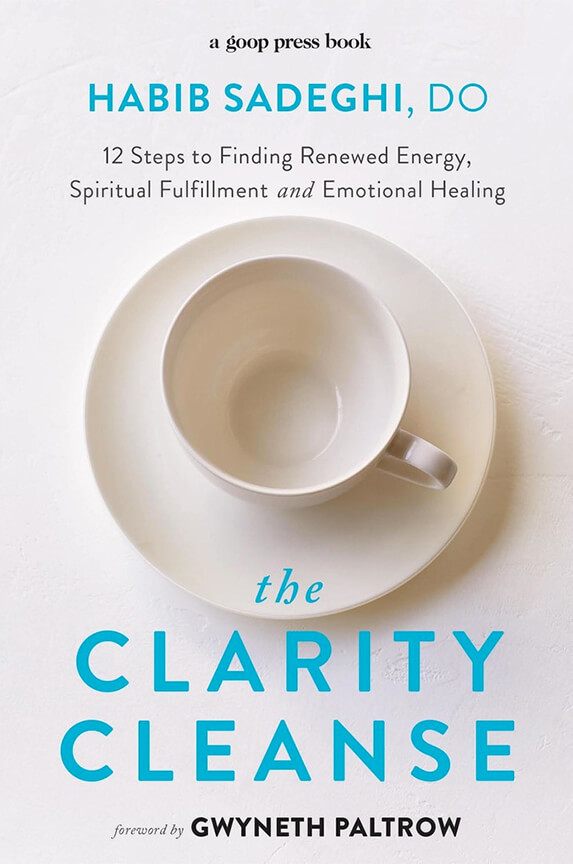 The Clarity Cleanse
By Habib Sadeghi, DO | Foreword by Gwyneth Paltrow
December 2017
Over the course of a 90-day adventure, Sadeghi outlines a 12-step approach to clearing out mental, emotional, and physical clutter—guiding you through ways to create intention, purge negative emotions, practice self-compassion, and move beyond doubt and fear. The end goal: greater clarity—whether in your relationships, career, or health.
SHOP NOW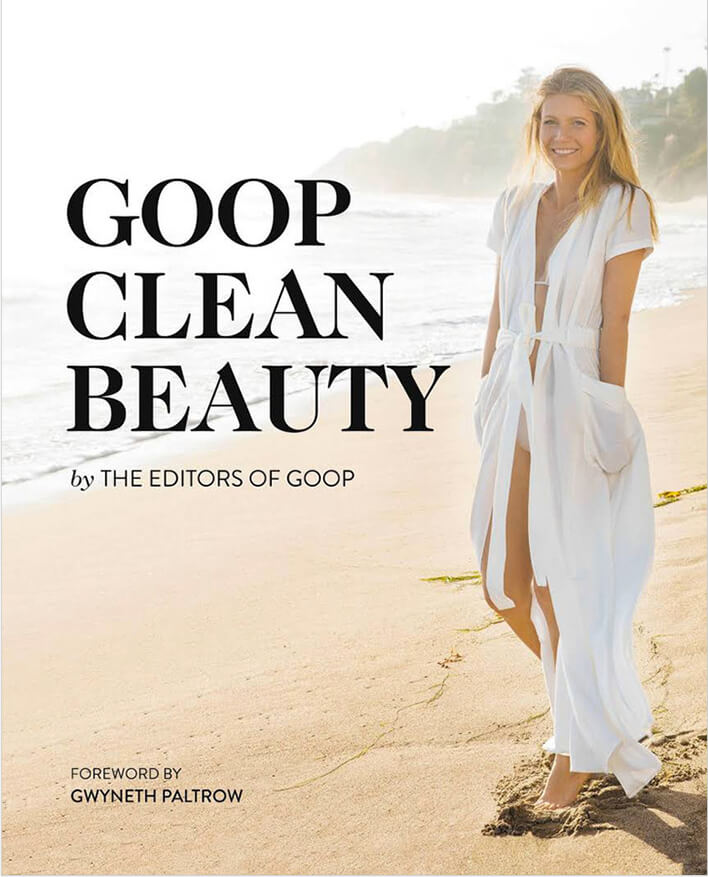 Goop Clean Beauty
From the Editors of goop | Foreword by Gwyneth Paltrow
December 2016
goop Clean Beauty features some of our favorite detox hacks, workouts, recipes, skin-care routines, hair and makeup how-tos—and advice from experts in health, wellness, fitness, food, and beauty.
SHOP NOW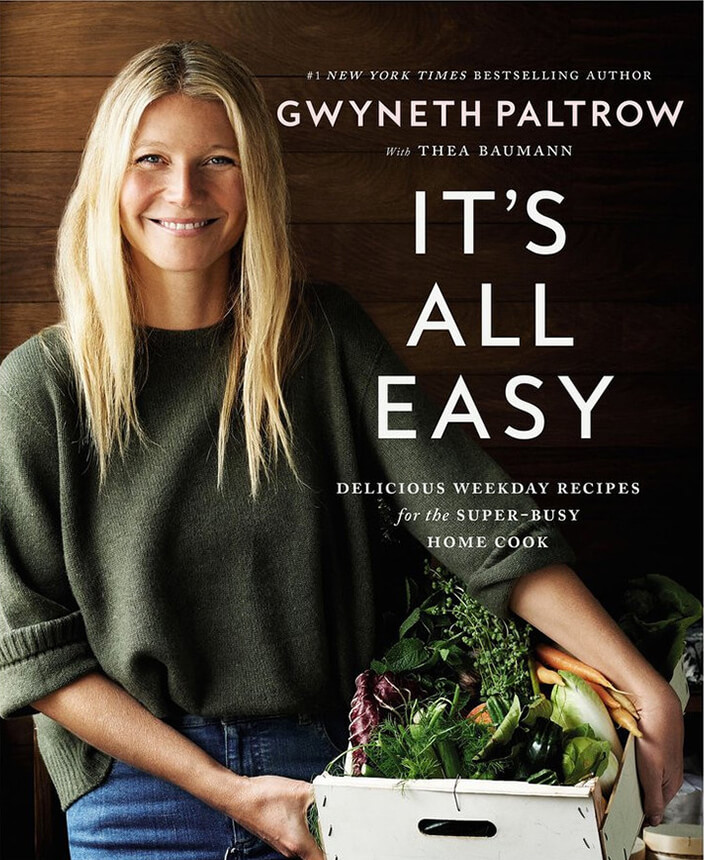 It's All Easy
By Gwyneth Paltrow, with Thea Baumann
April 2016
GP's third cookbook includes some of our all-time most-beloved recipes—tailored to the busy home cook (and those of us who are more reluctant to get into the kitchen). While some of the recipes are blessedly simple, all are incredibly thoughtful and delicious; every ingredient and step in the book counts. The resulting dishes—from the carbonara to the chicken enchiladas, on-the-go salads, breakfast bowls, and chocolate-banana milkshake—are insanely good.
SHOP NOW