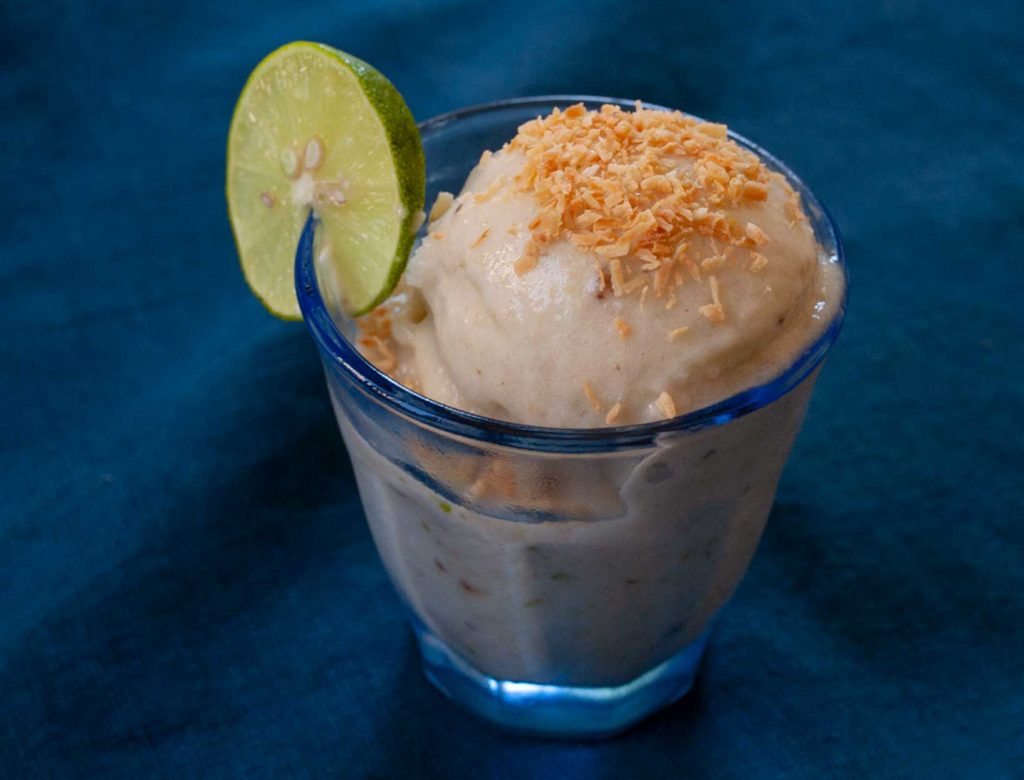 Banana Piña Colada Nice Cream
A hybrid of the poolside favorite piña colada and Disney's famous Dole Whip (an incredibly refreshing, tropical soft-serve-like treat)—minus all the dairy and refined sugar.
4 very ripe bananas
1 cup canned coconut milk solidified cream top (the richer cream top
yields the best consistency for ice cream), about 2 cans' worth
2 tablespoons canned coconut milk (the liquid-y part)
1 cup frozen pineapple
zest of 1 lime
1. Thinly slice the bananas and arrange on a parchment-lined quarter sheet pan in an even layer. Cover with plastic wrap and place in the freezer for at least 2 hours, or until frozen.
1. Blend the coconut milk in a food processor until smooth (this will take a couple of minutes). Add ⅓ of the frozen bananas and pineapple and blend, then add another ⅓ of each fruit and blend, then add the final ⅓ of each fruit, plus the lime zest, and blend until smooth.
2. Place the mixture in a freezer-safe bowl or loaf pan and freeze for at least 2 hours, or until frozen.
Originally featured in How to Make Dairy-Free Ice Cream from Bananas