G. Label x Fromental:
Along the Wild Path
The English textile brand Fromental has long been part of the goop universe. Its exquisite hand-painted wallcoverings adorned our brick-and-mortar Brentwood store, pop-up shops from years past, and even Gwyneth's former Tribeca apartment—so this collaboration was perhaps the inevitable next step. When reimagining its signature chinoiserie style, we chose meaningful motifs: hummingbirds to represent joy; butterflies, which are a symbol of hope and transformation; and doves to signify peace. And because we love a subversive twist, you'll also find magic mushrooms and cannabis plants sprouting from the forest floor. Is the result a little trippy? Sure. Traditional? Hardly. A true meeting of the minds? We like to think so.
The wallcoverings were designed exclusively for this collaboration and are available in full color (Dawn) or monochrome (Dusk) at goop.fromental.co.uk.
STYLED WITH: LAURA LOMBARDI EARRINGS (worn throughout), goop, $128
Wilt Zip-Front Utility Dress G. Label, $845
Covered in watercolor hummingbirds, Wilt—with its slick zipper, puffed sleeves, and pull-tabs at the waist—is a playful rendition of our favorite parachute dress.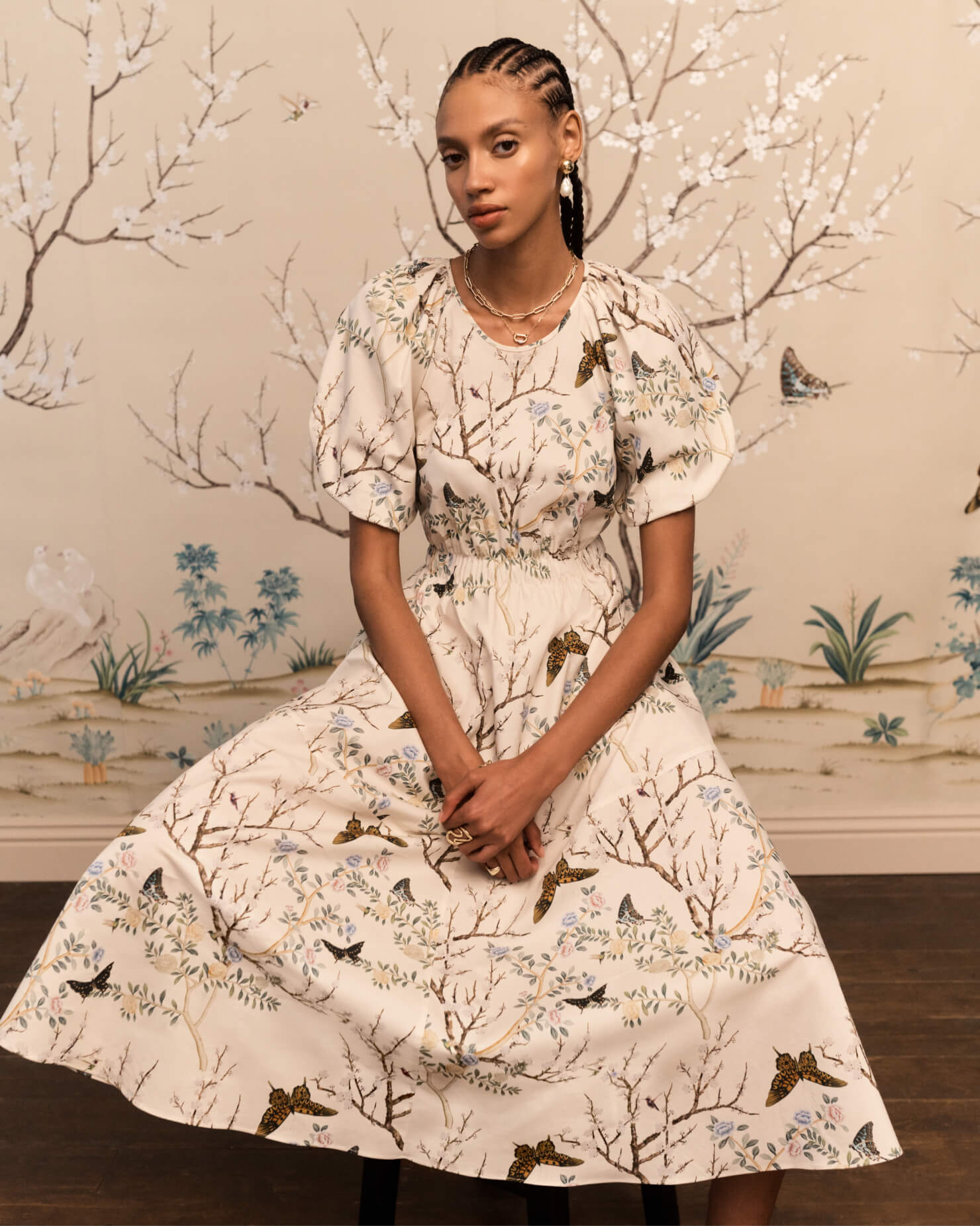 STYLED WITH: YOUNG FRANKK EARRINGS (worn throughout), goop, $192; G. LABEL DEVEN LINK NECKLACE, goop, $2,500; AS29 NECKLACE, goop, shop similar; MELISSA KAYE RING, goop, $3,950
Sheely Puff-Sleeve Midi Dress G. Label, $825
Sheely is crafted from whisper-weight poplin, meaning it's prime for all those outdoor celebrations (graduations, summer weddings, backyard baby showers) coming down the pike.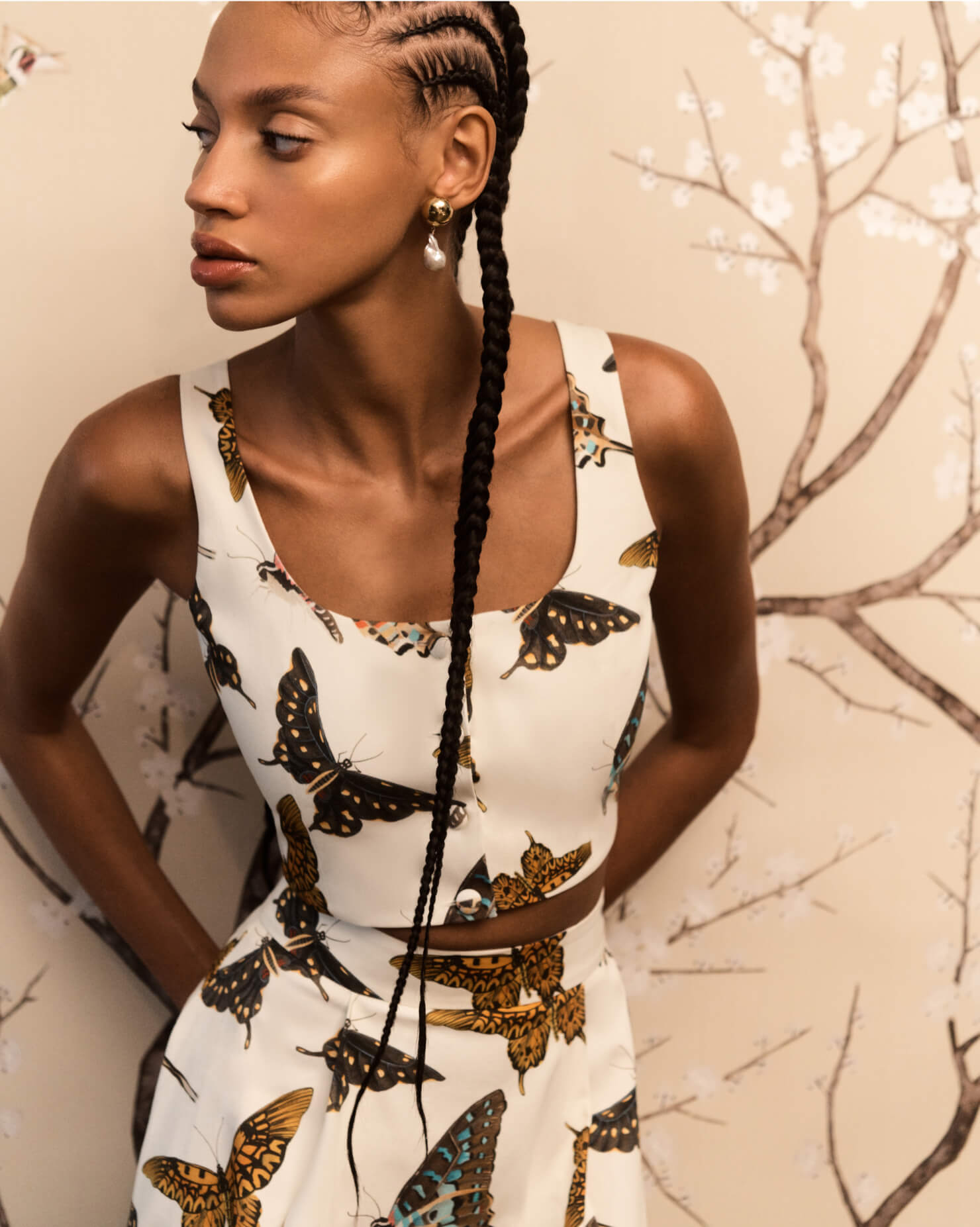 STYLED WITH: G. LABEL RIGBY CIRCLE SKIRT, goop, $795
Devin Crop Top G. Label, $425
Tied for our favorite detail: the just-right crop, the covered buttons, and the richly hued butterflies fluttering about.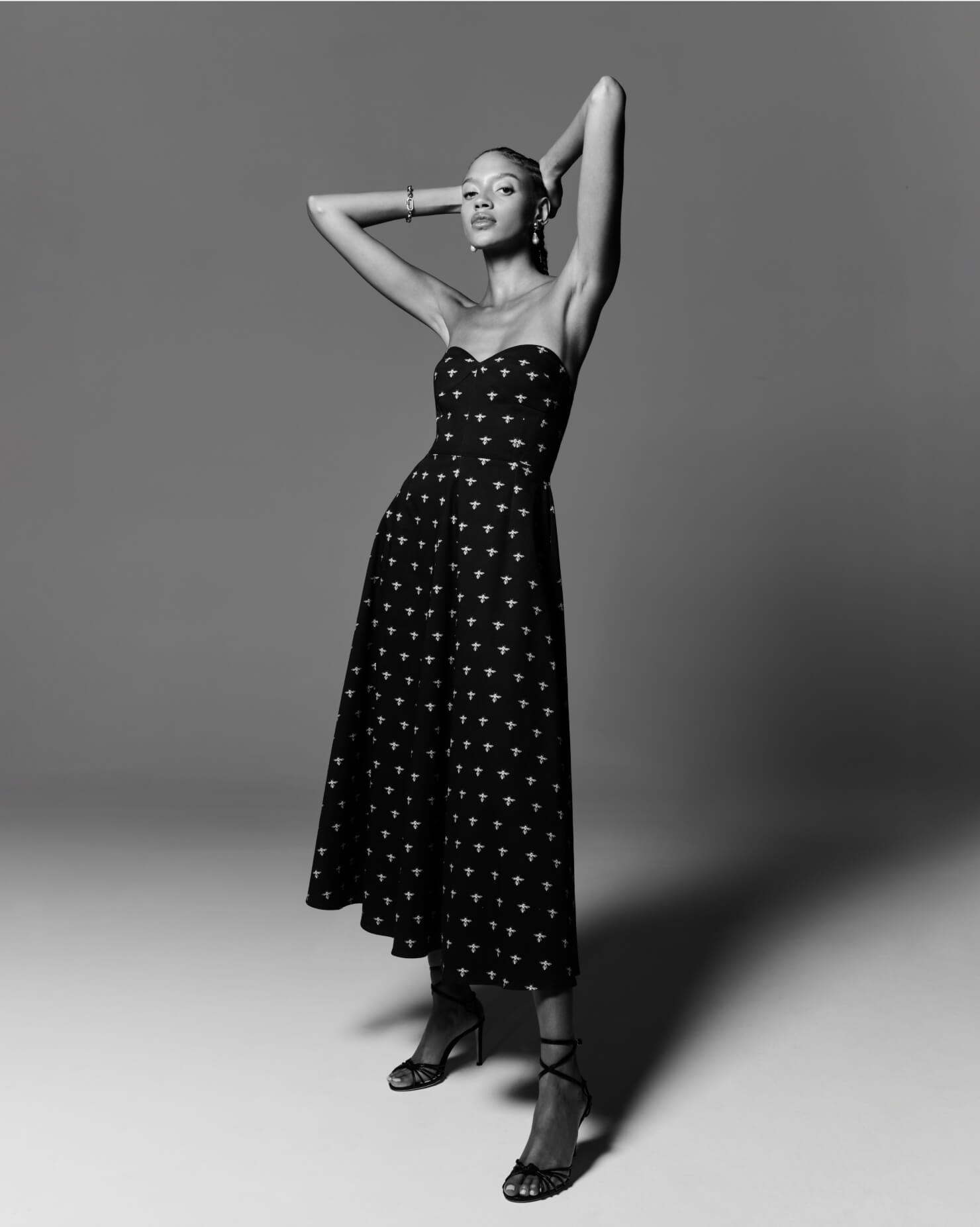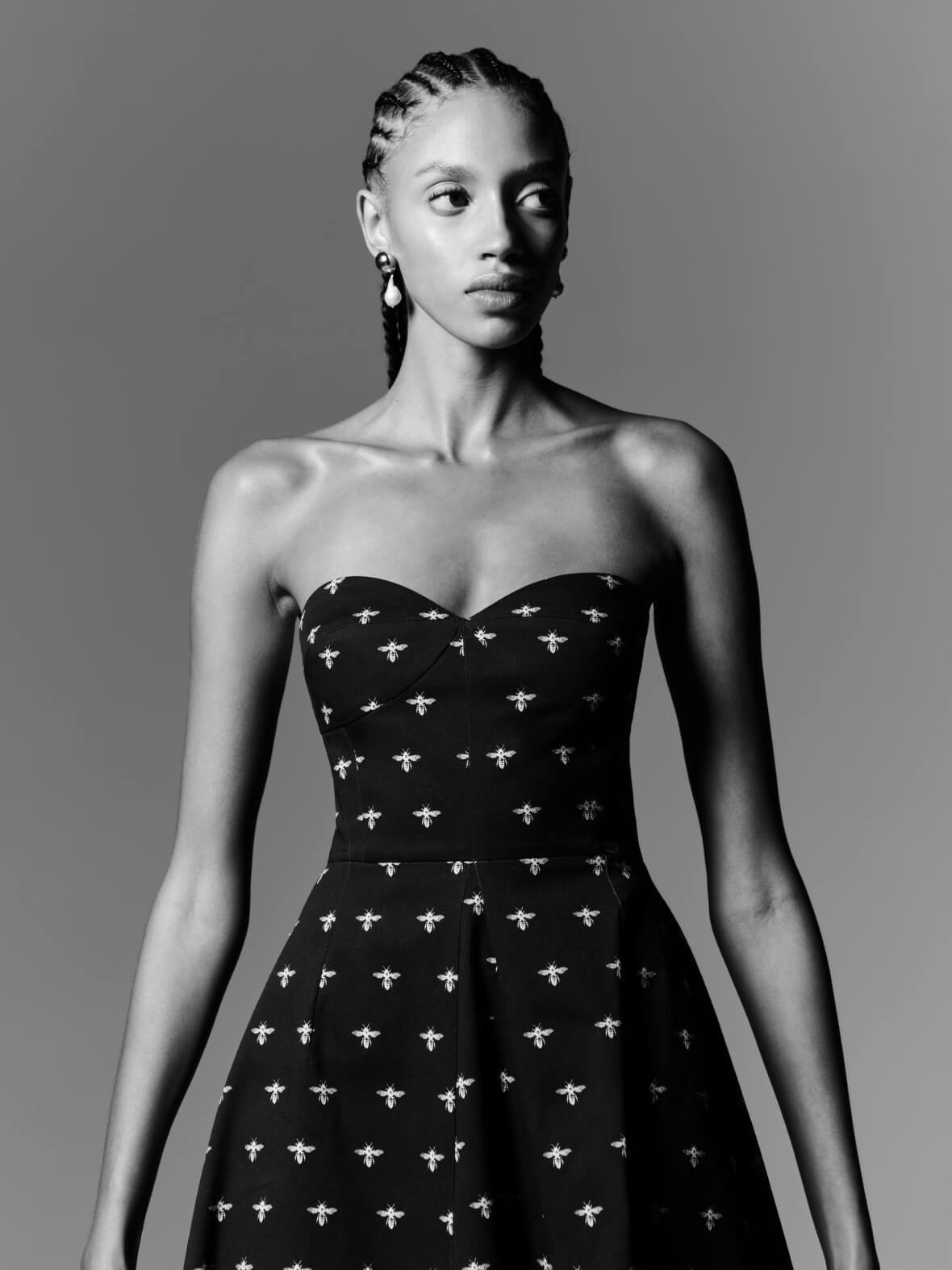 Julia Sweetheart A-Line Dress G. Label, $875
The alluring neckline, the boned bodice, the satisfyingly swishy skirt that deserves to be twirled—let's just say Julia puts the bee in beautiful.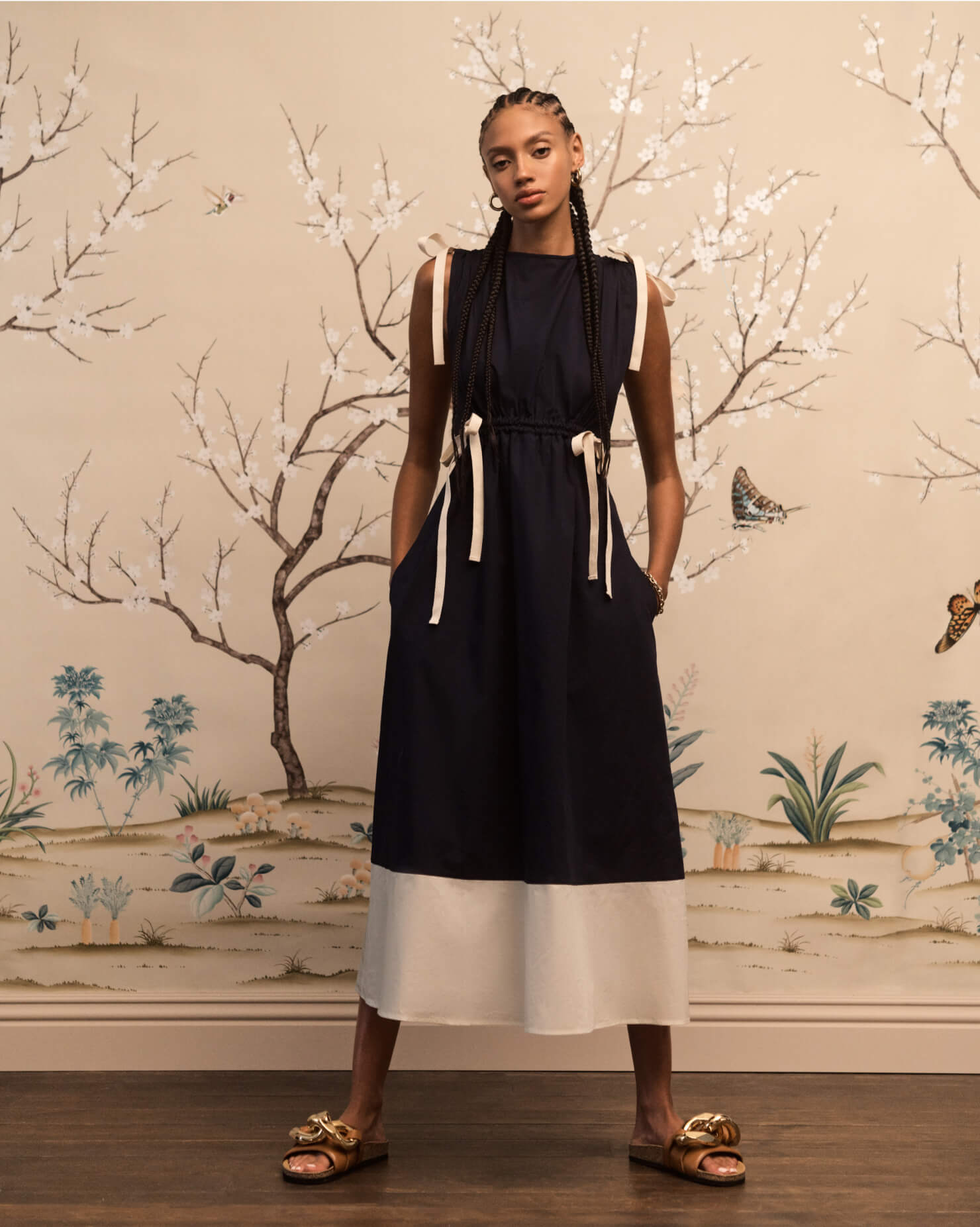 STYLED WITH: JW ANDERSON SLIDE, goop, shop similar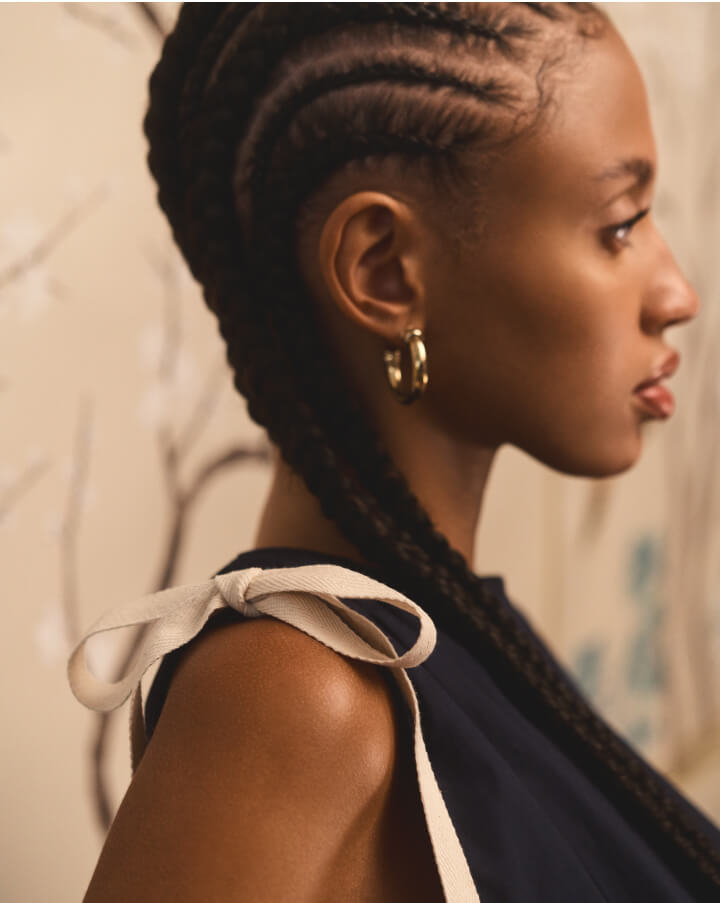 Genoa Midlength Drawstring Dress G. Label, $595
This cinch-and-go style sold out so quickly last year, we brought it back for '22 in our favorite neutral: navy blue.