Core Collection: Play It Cool
This month's drop is true Core Collection: chic, timeless, foundational silhouettes you're excited to wear now—and will still love in a year (or 5, or 10). The palette, a mix of crisp white, classic navy, and lighter blues, feels like a breath of fresh air. And as our (iconic) model Kirsty Hume demonstrates, everything works together seamlessly.
Veltkamp Vest G. Label by goop, $395
We might have gotten the idea from the guys, but the tailoring here—that sloped V-neck, that waist-grazing crop—is thoroughly feminine.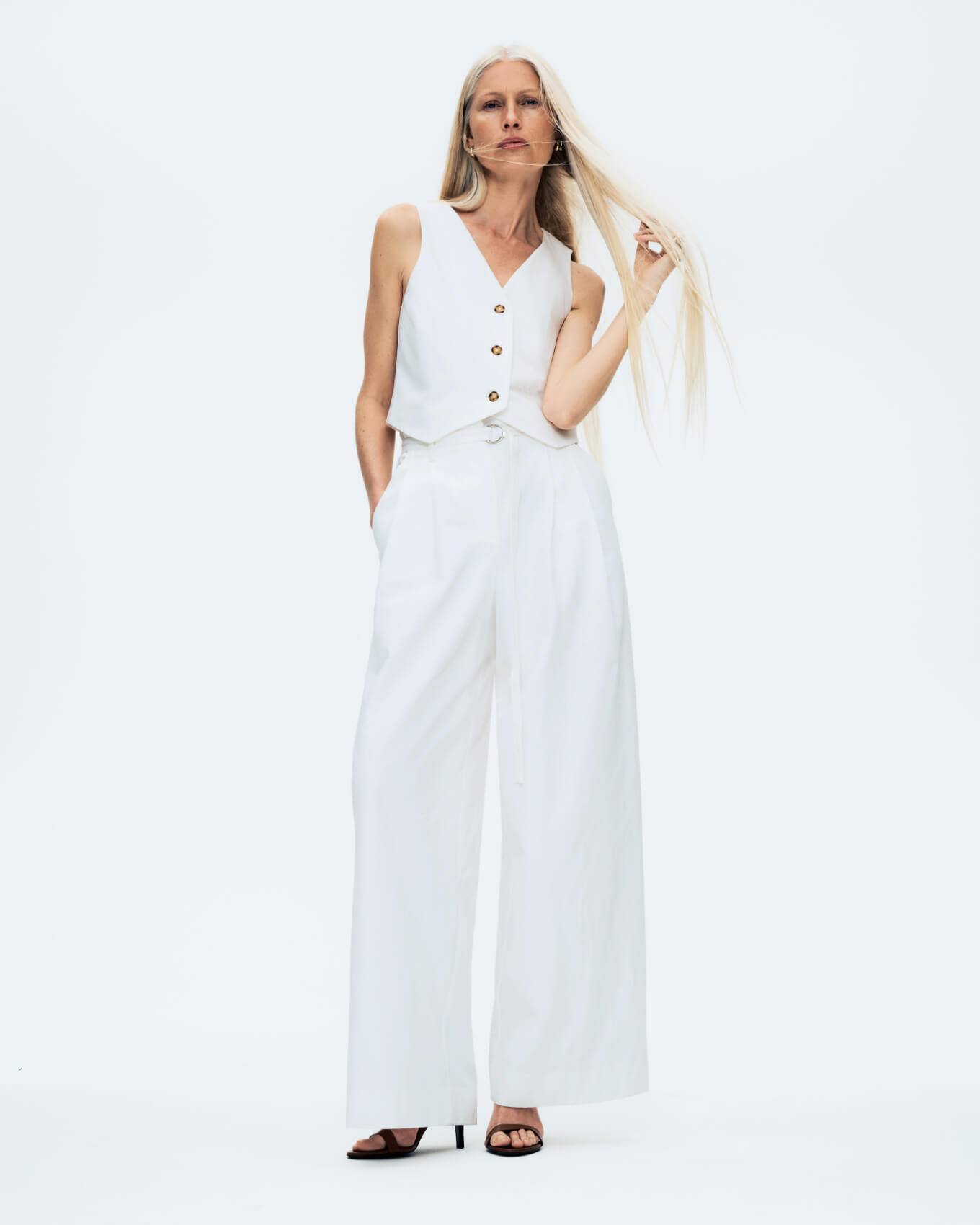 Brunswick High-Waisted Pleated Pants G. Label by goop, $495
With or without the matching vest, these breezy linen wide-legs are destined to be summer's MVP.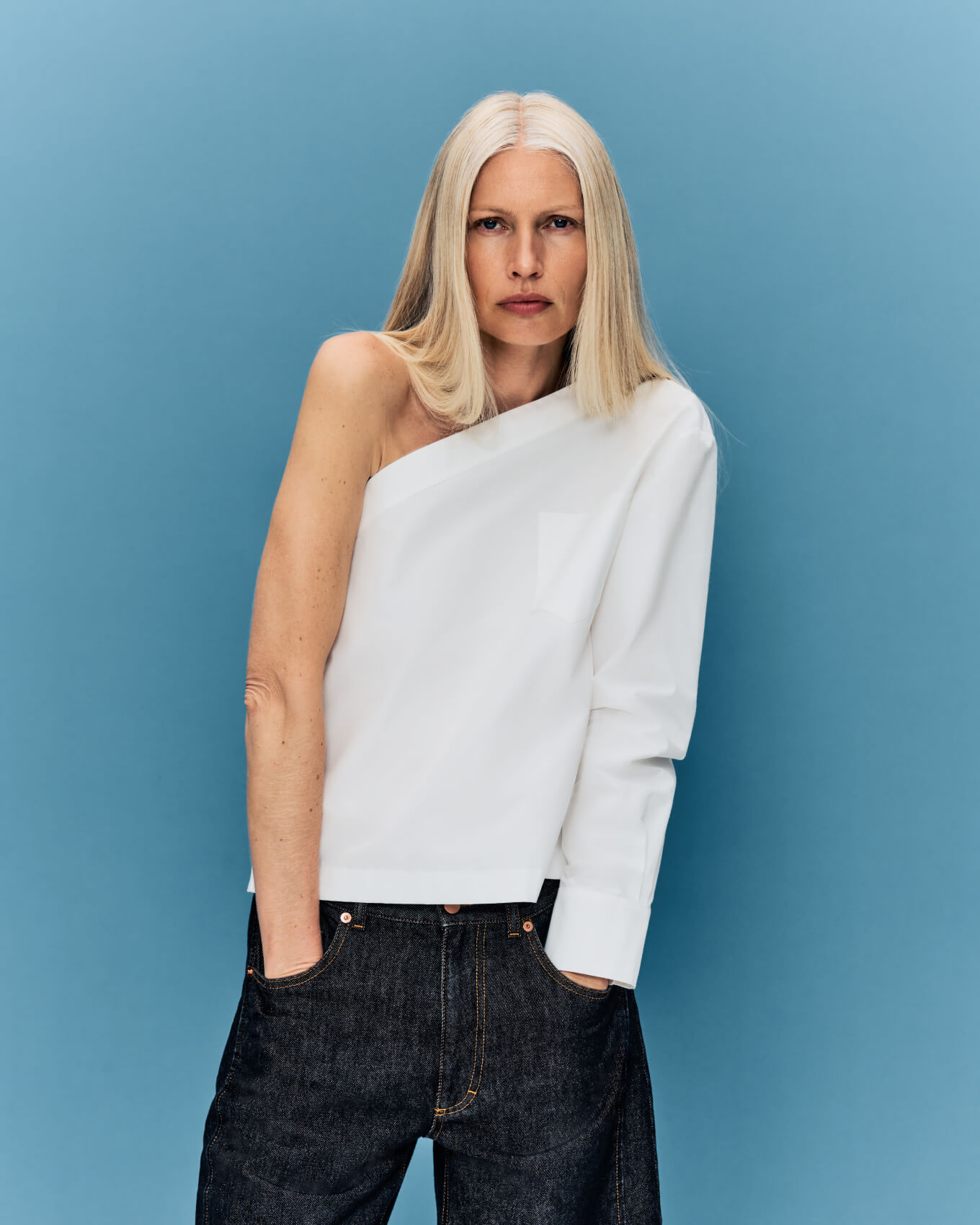 STYLED WITH: G. LABEL BY GOOP BLYTHE CURVED JEANS, goop, $395
Knight One-Shoulder Shirt G. Label by goop, $395
How do you make a white button-up feel fresh? Twist it to the side and lop off a sleeve—then pair with down-to-earth denim, tailored trousers, a work-to-dinner skirt…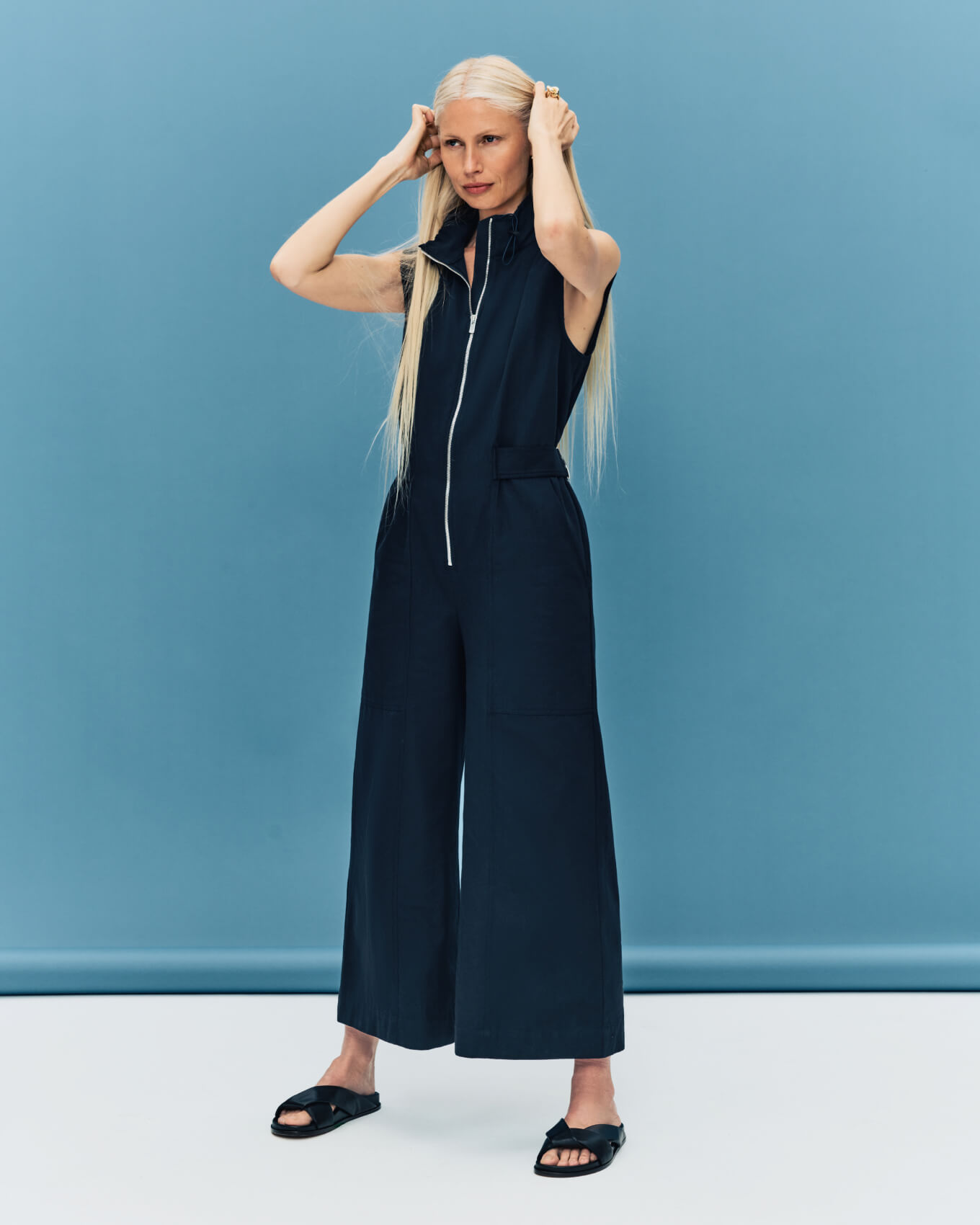 Birdie Sleeveless Parachute Jumpsuit G. Label by goop, $625
High collar, D-ring details, cropped wide legs—this jumpsuit is the epitome of effortless cool.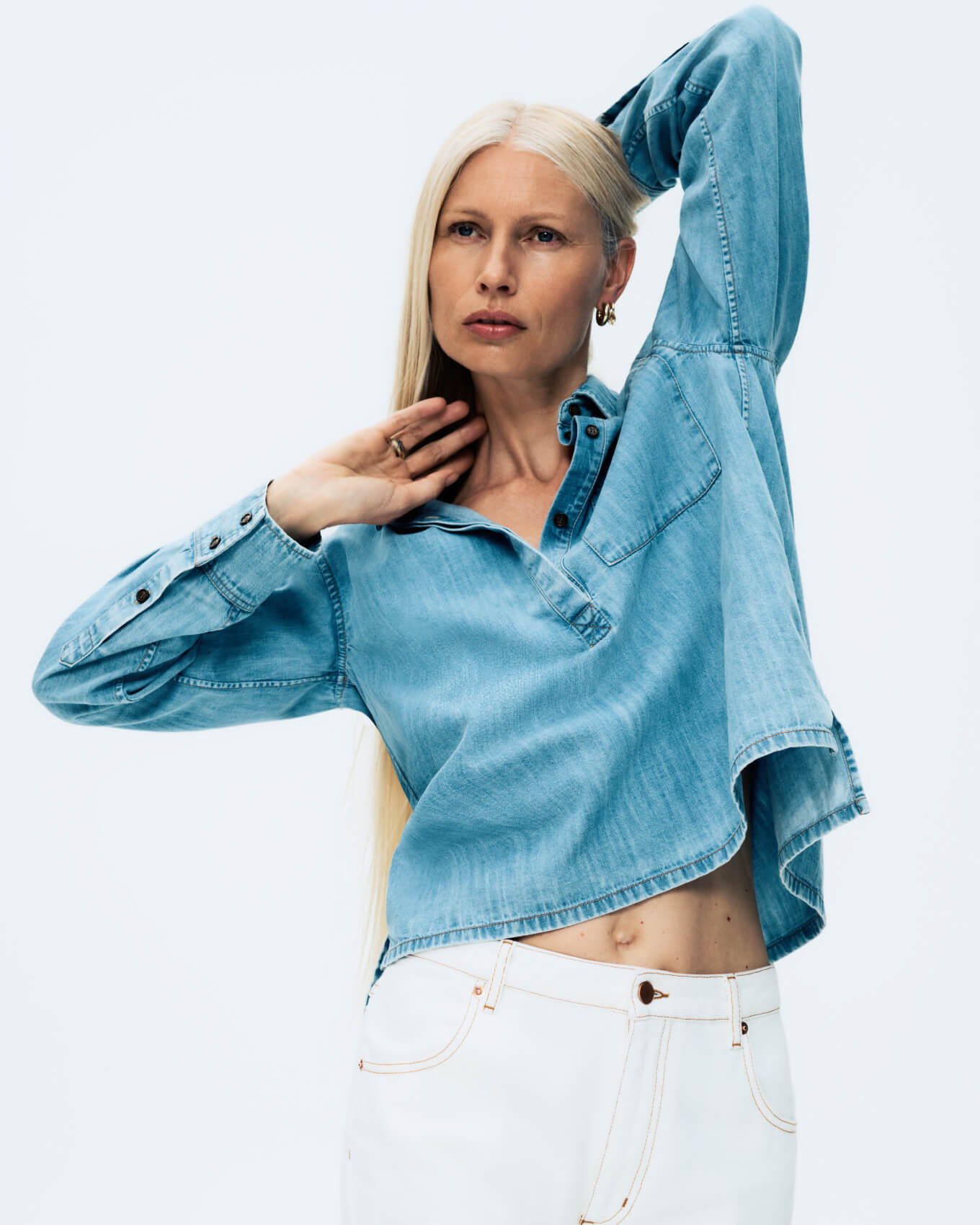 STYLED WITH: G. LABEL BY GOOP MIZUKI WHITE JEANS, goop, $295
Paloma Pop-Over Chambray Shirt G. Label by goop, $325
We love the feel (soft), the fit (boyish in the best way), and the fact that you can throw it on with just about anything.
Krentzman Tipped Jacket G. Label by goop, $695
Button it up with nothing underneath or wear it open over tees and tanks. Either way, this fitted double-breasted blazer is a winner.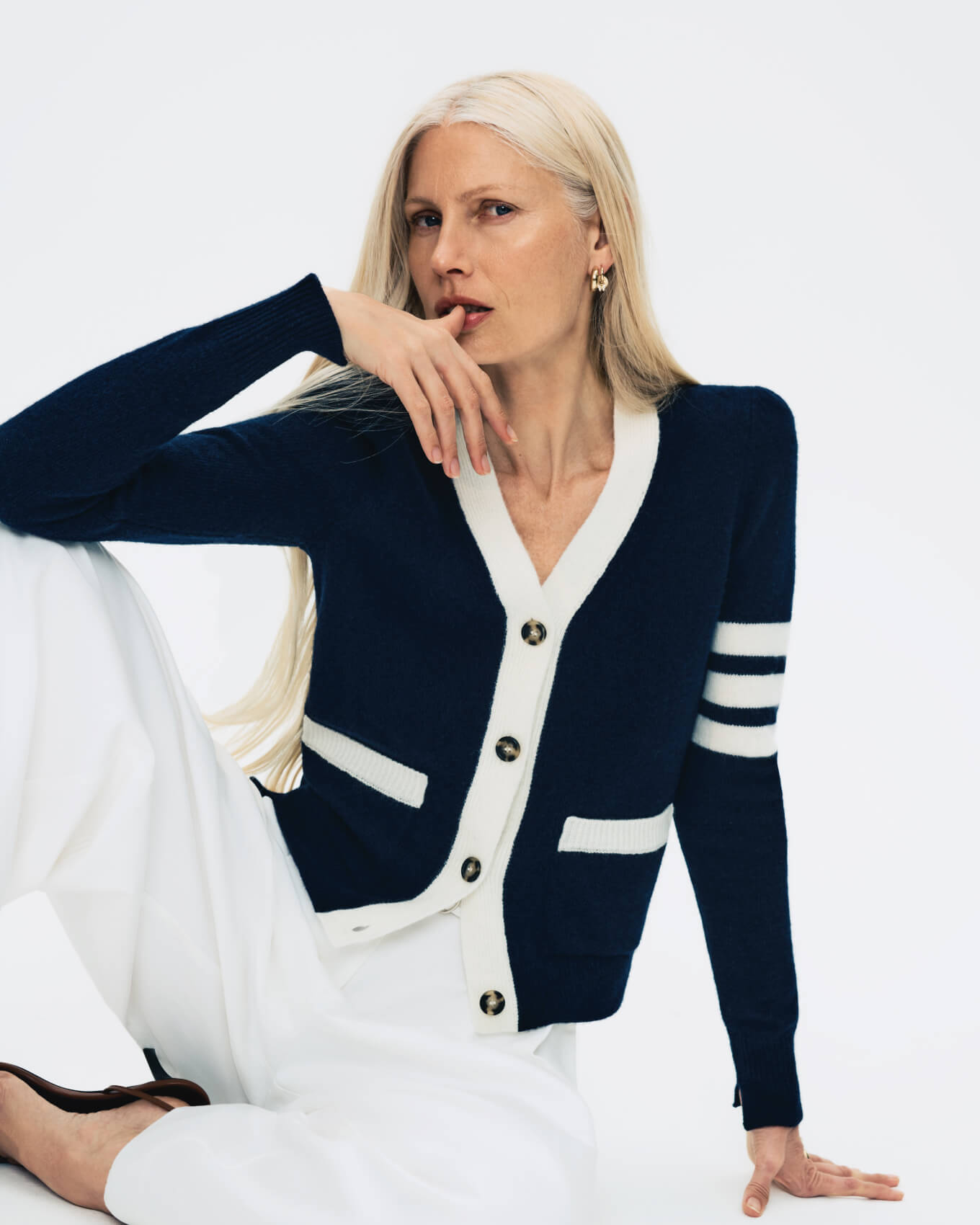 DiMatteo Puff-Sleeve Varsity Cardigan G. Label by goop, $595
Our riff on this nostalgic knit has gently puffed shoulders, a striped armband, and a top button that's placed just right if you want to wear it as a solo layer.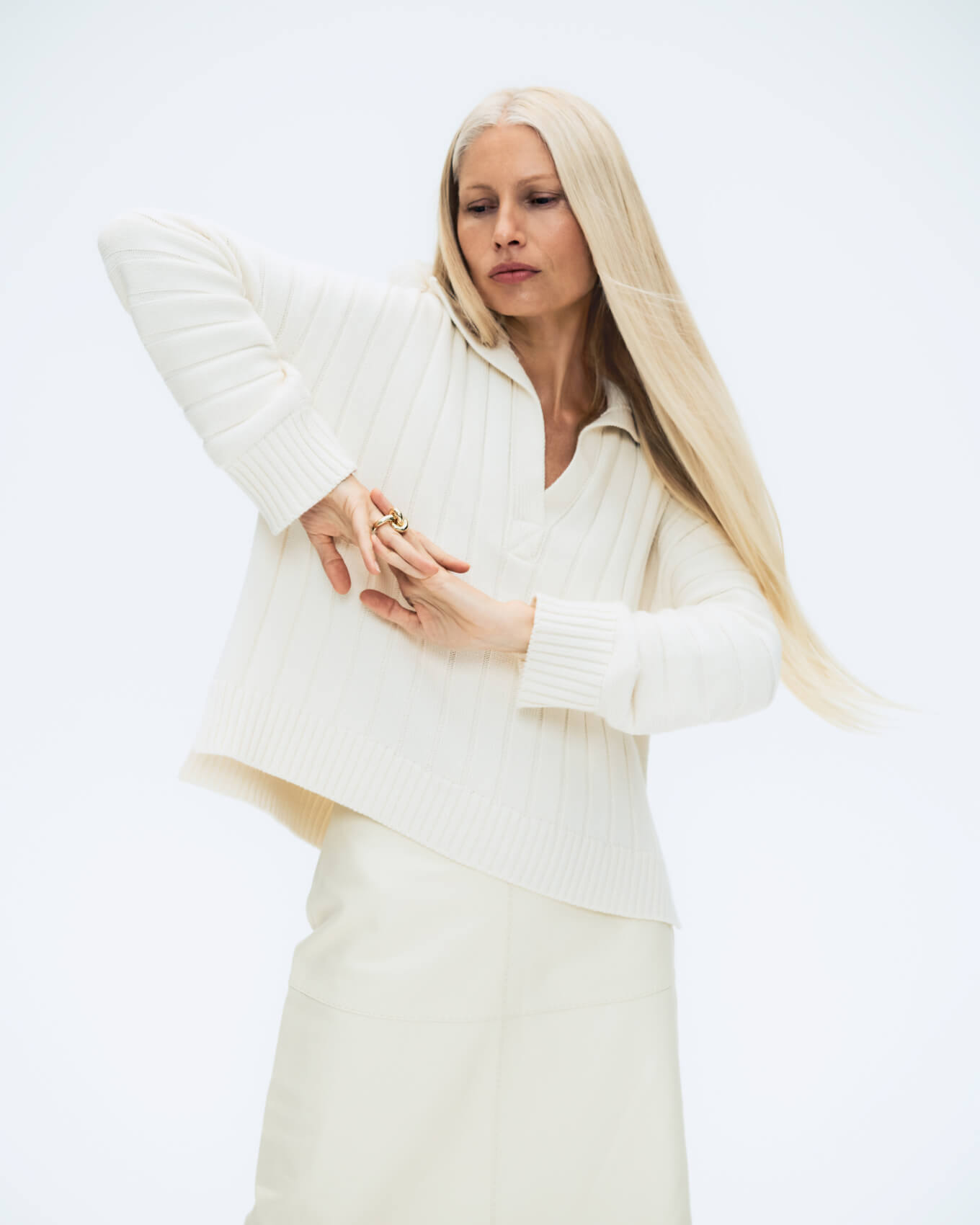 STYLED WITH: BY MALENE BIRGER SKIRT, coming soon
Roode Polo-Collar Ribbed Sweater G. Label by goop, $595
The wide ribbed stitch is beautiful, of course, but that sporty rugby split collar is what makes it.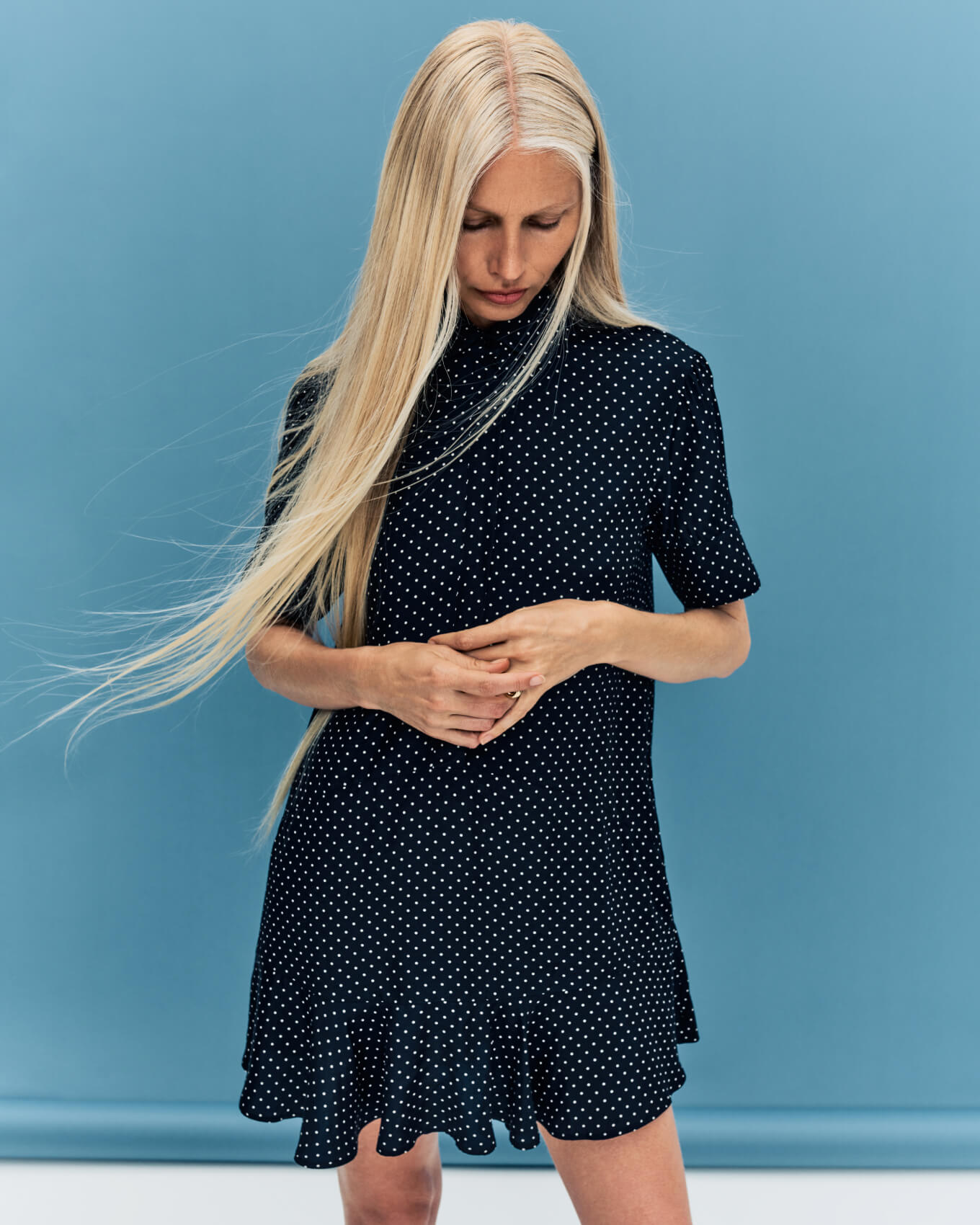 Denise Mini Shirtdress G. Label by goop, $595
Gwyneth loves this dress for travel because it's easy, packs down, and looks great with sneakers. Plus, those microdots are adorable.
Jeremy Pencil Skirt G. Label by goop, $395
Between the streamlined silhouette and the uniform dark wash, this midi skirt is a must-add to your denim rotation.
SHOP THE COLLECTION
THERE'S MORE WHERE THAT CAME FROM