G. Label Core Collection: Looking Ahead
In partnership with our friends at Cartier
"I'm in search of vibrancy this year," said Gwyneth, curling up on a couch on the set of our January photo shoot. "An inner energy—the kind of optimism that comes from participating in your own wellness." What might that participation look like, you ask? Taking a beat to reflect on the past year. Getting out of your head and back into your body. And also, yes, making the decision to invest in the cherish-forever pieces that make you feel your most beautiful, like an impeccably designed Italian-merino knit or a milestone-marking Cartier heirloom.
What was the most important lesson you learned last year?
"There was a lot of focus and tenacity and flexibility—a constant reassessment of how everybody was doing, what they were feeling, dealing with the collective fallout of having been separated. I think it required a lot of resilience, so I'd like to bring that forward."
—GP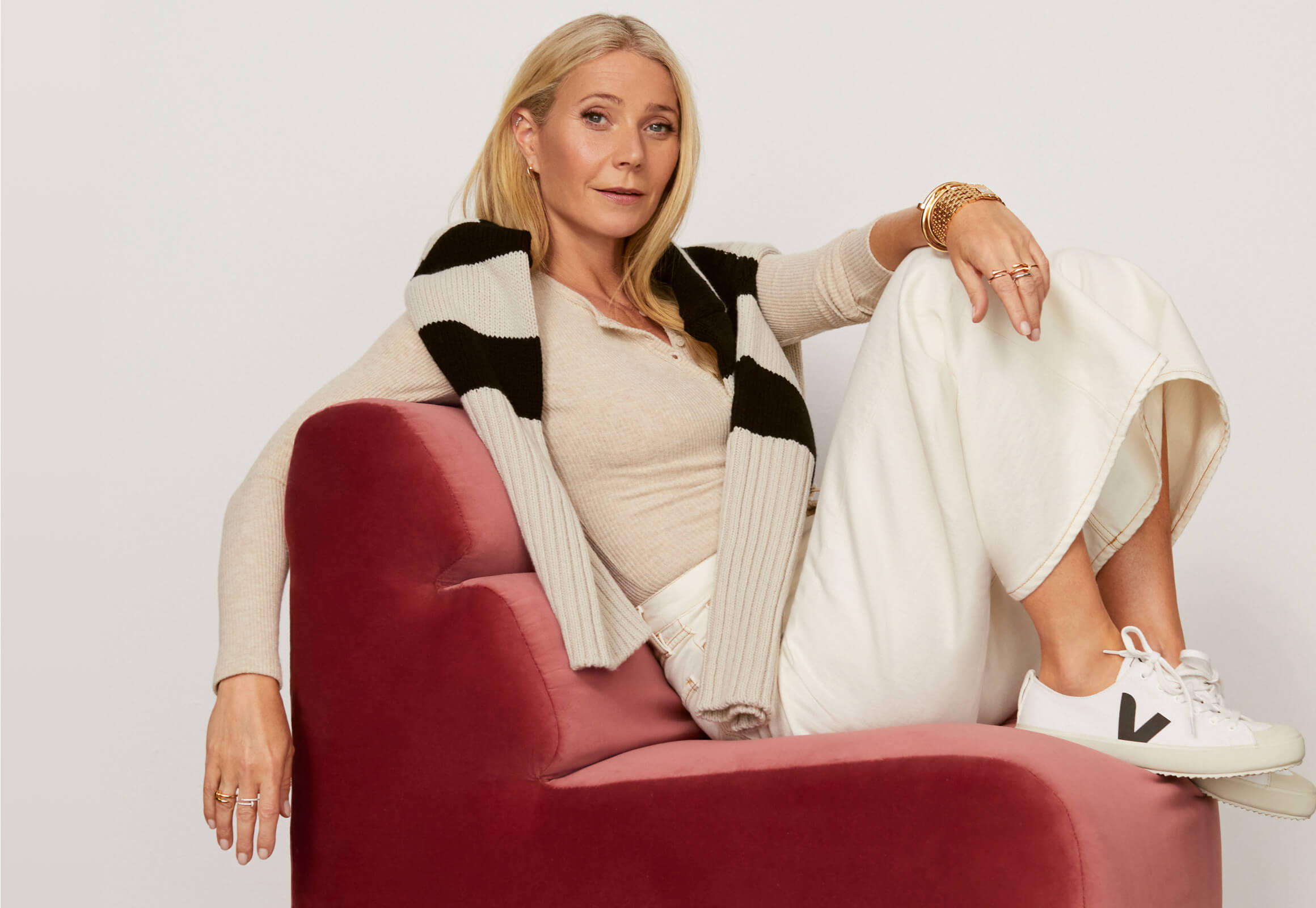 Krystian
Long-Sleeve Henley G. Label, $275
With a few buttons undone, this body-skimming basic is effortlessly cool.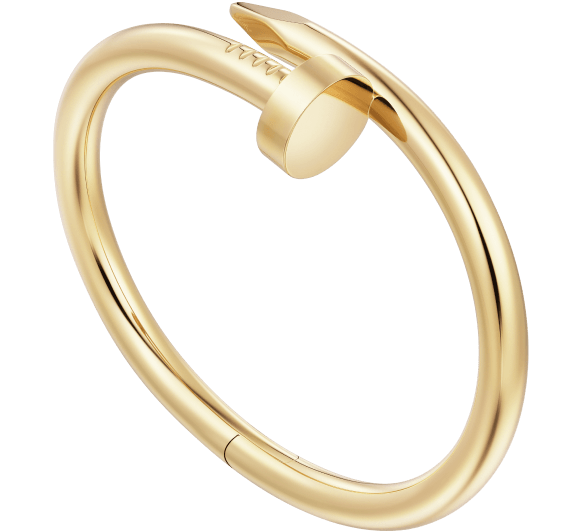 JUSTE UN CLOU BRACELET
Cartier, $11,700
Worn alone or stacked together, these bracelets break with convention in the best way. Mix metals or models—the newest, sized-up iteration pulls its weight however you style it.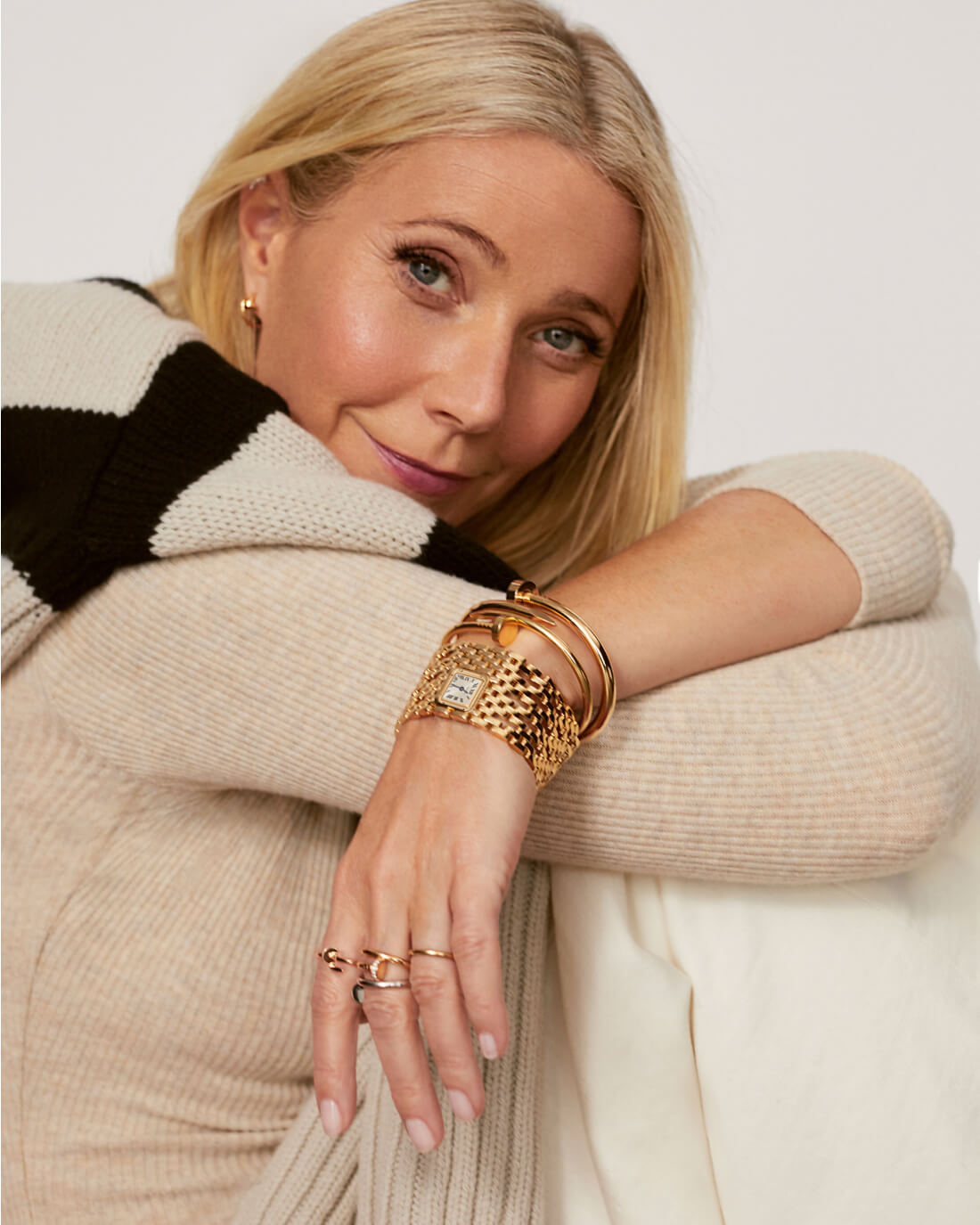 STYLED WITH: G. LABEL JAZMYN HIGH-CUFF STRIPED TURTLENECK (worn throughout), goop, $595; G. LABEL GEIGER WIDE-LEG JEANS (worn throughout), goop, $295; VEJA SNEAKERS (worn throughout), goop, $100; PANTHÈRE WATCH, Cartier, $43,300; JUSTE UN CLOU BRACELETS (worn throughout), Cartier, $7,500 and $11,700; JUSTE UN CLOU RINGS (worn throughout), Cartier, $1,240, $2,670, $4,200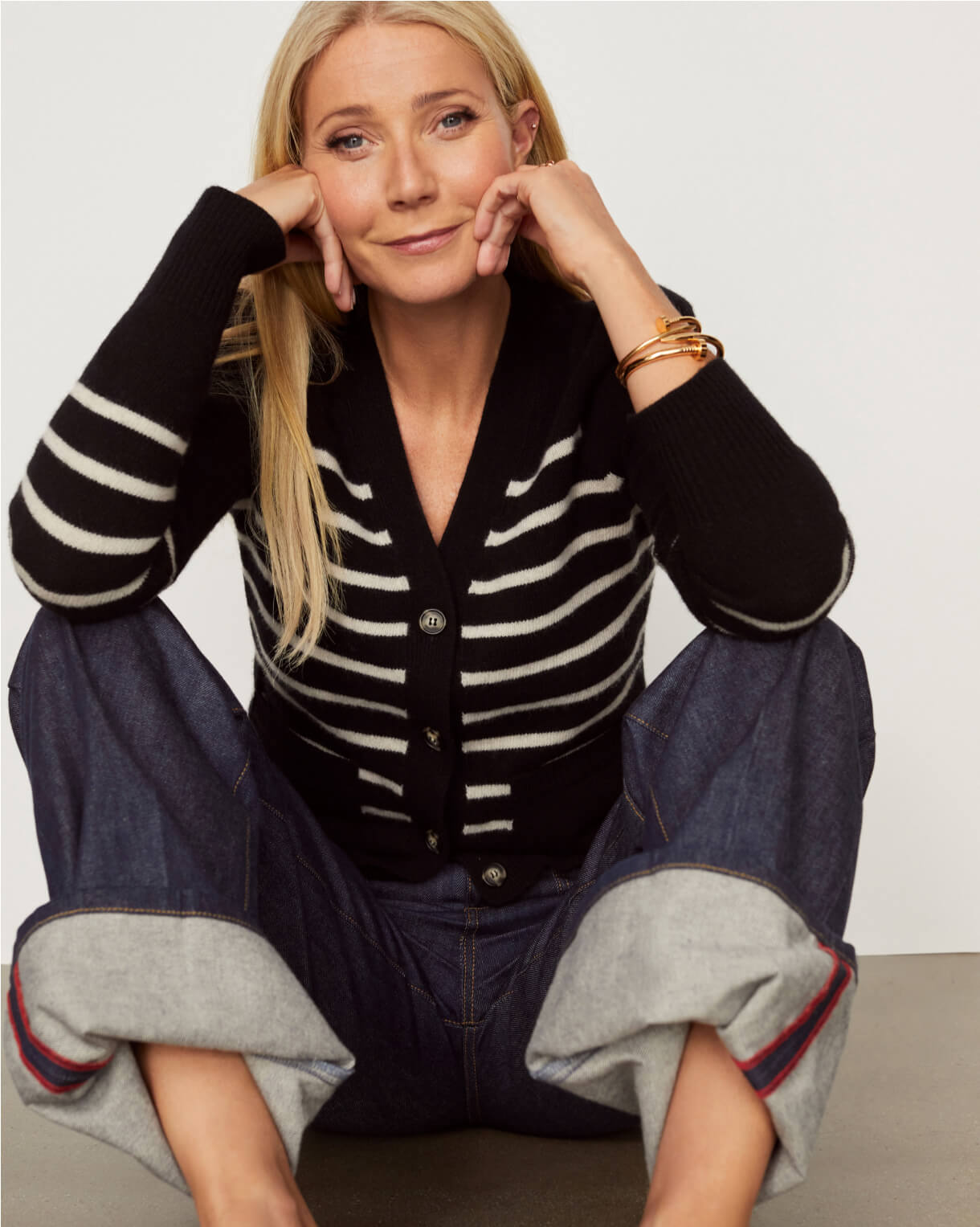 STYLED WITH: VICTORIA BECKHAM JEANS, goop, $590
Kirstie Striped
Puff-Sleeve Cardigan G. Label, $595
If you're going to stripe right on one piece, better make it a preppy riff on a classic cardigan done in the softest Italian merino.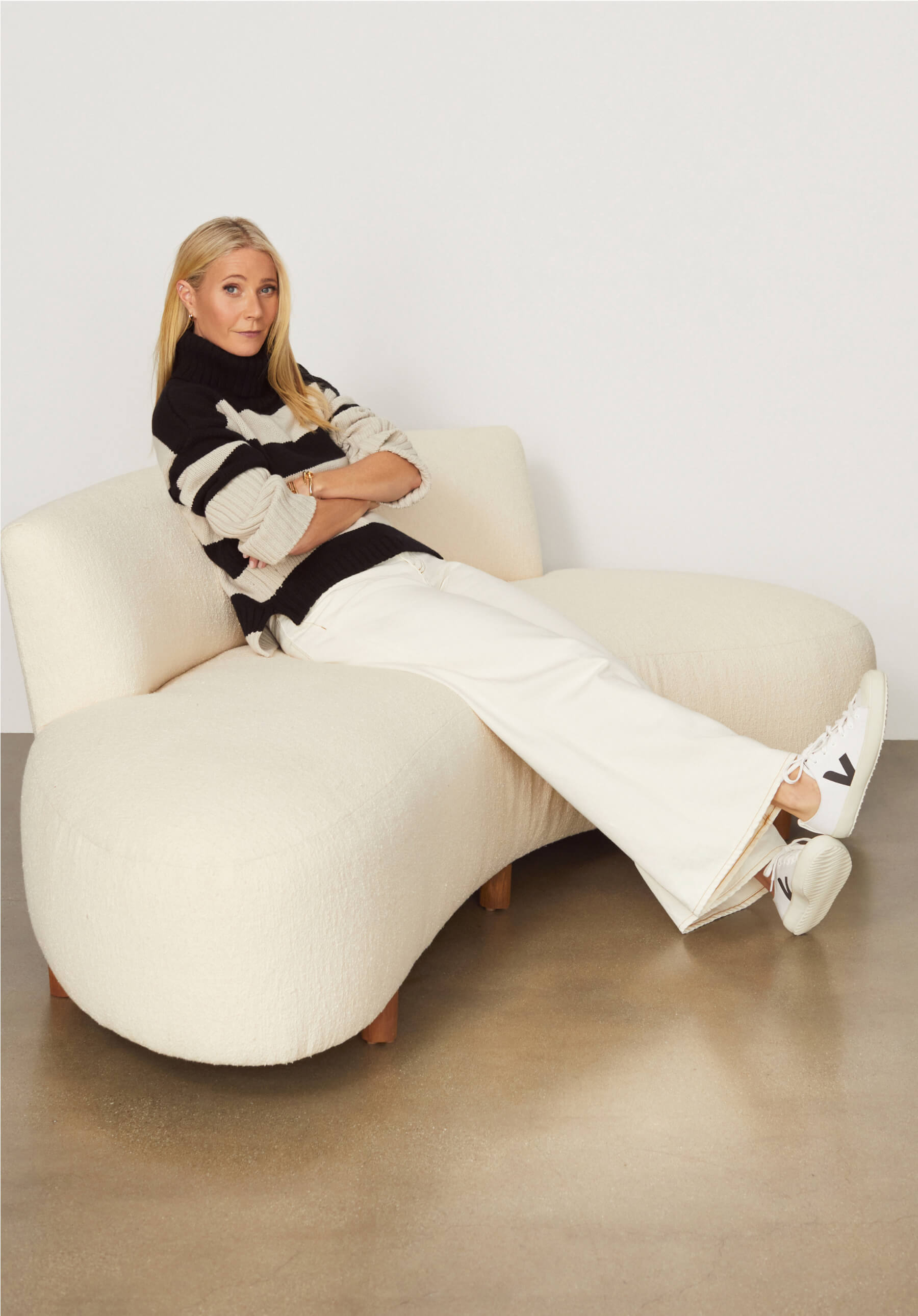 Geiger Wide-Leg Jeans G. Label, $295
High-waisted ultra-wide-legs so nice, we made them twice—this time, in a creamy hue that works year-round.
What is your goal for 2022?
"To be easier on myself. To catch myself when I hear that critical, mean-spirited voice in my head and to replace it with loving language. I've been trying to think more in affirmations than in criticism."
-GP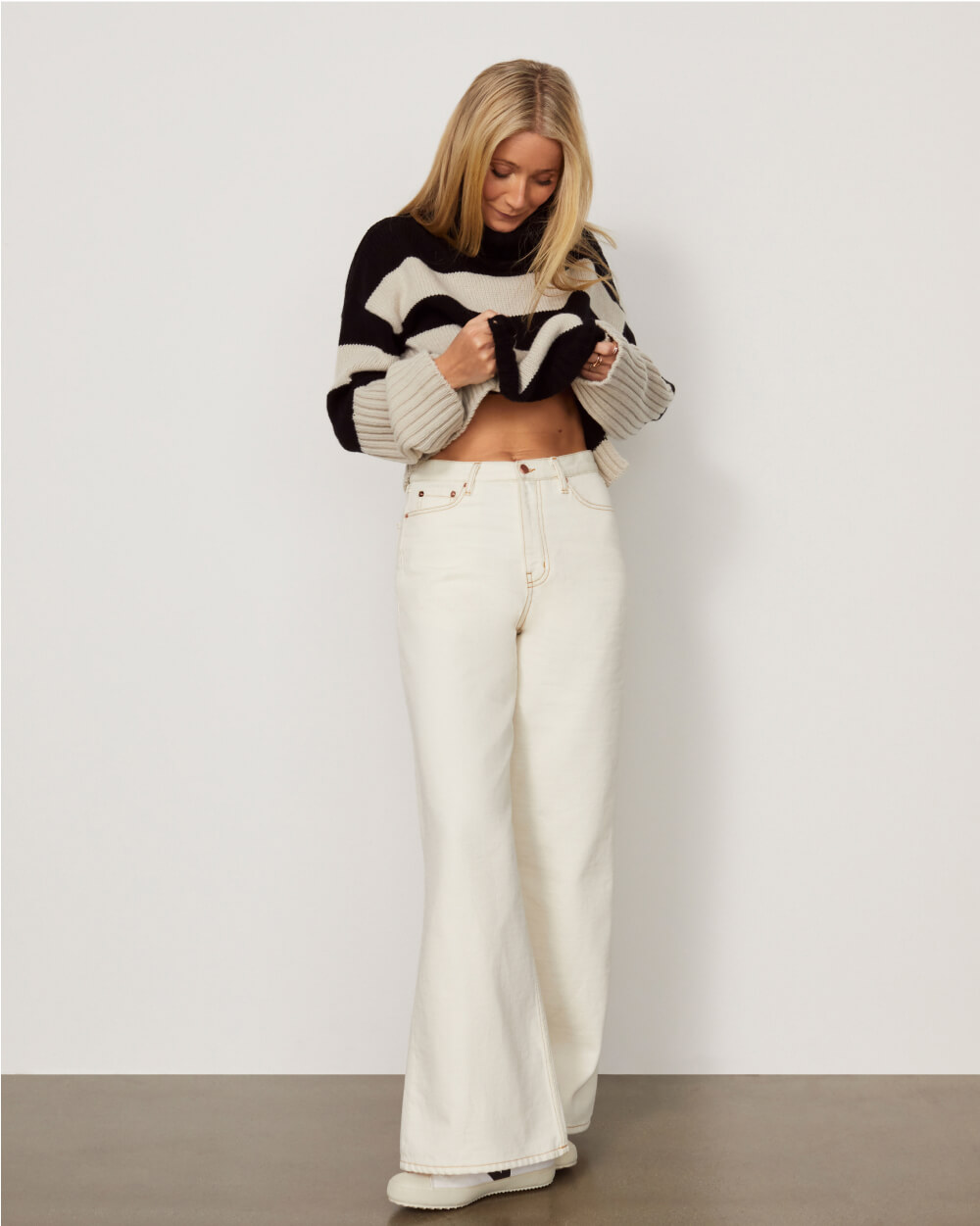 Foster Ribbed
Puff-Sleeve Cardigan G. Label, $550
A fan favorite with big sleeve energy, reissued for Core Collection in sleek, season-proof black.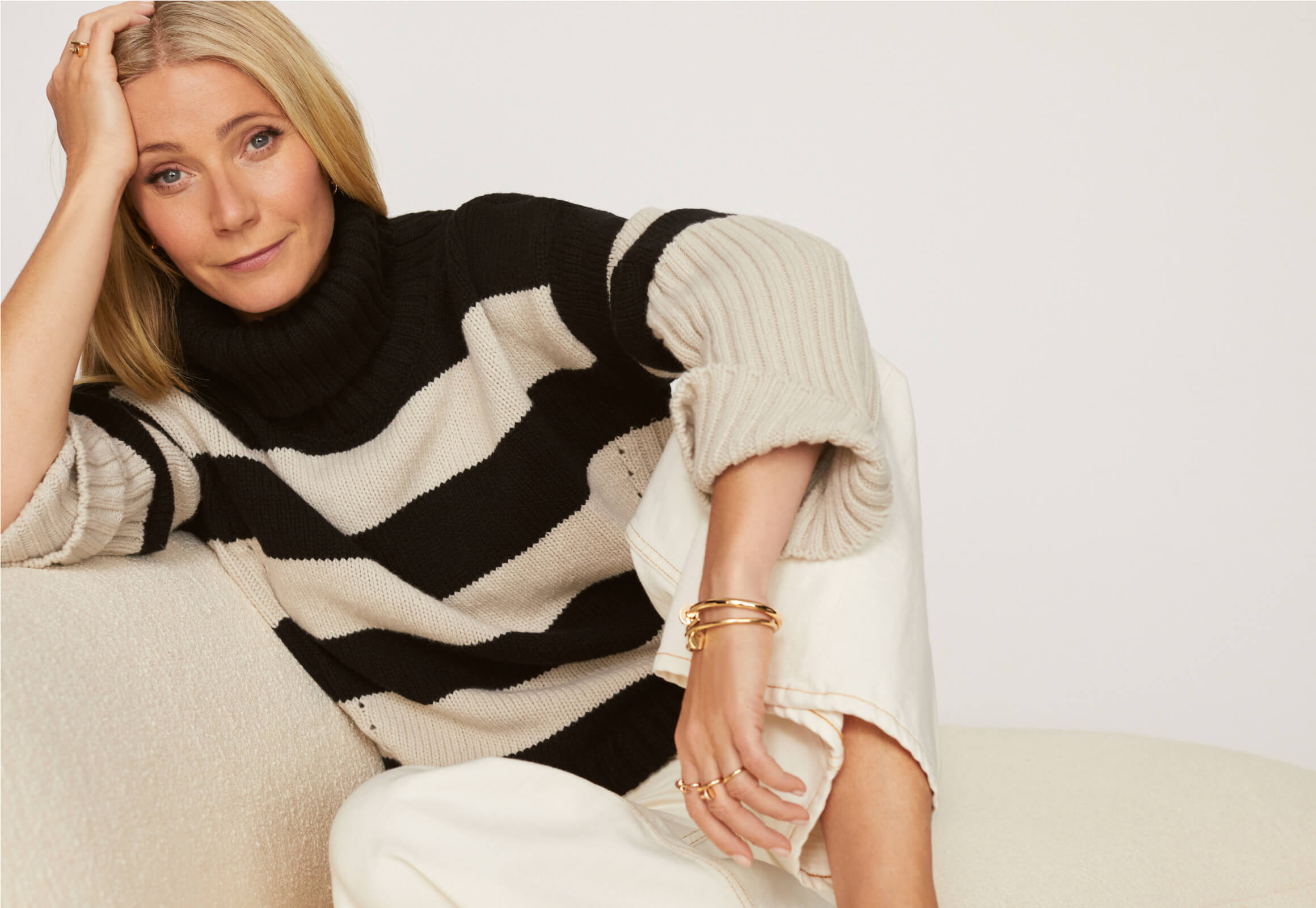 Jazmyn High-Cuff Striped Turtleneck G. Label, $595
Recognize those cuffs? We reimagined our beloved Yang sweater for the sick-of-solids crew (and the team worked on width and placement to get those engineered stripes juuust right).
How has your view of self-love evolved over time?
"I used to have a very, very harsh inner critic. That's one of the great things about growing up and having really good relationships that you invest in: Your life starts to reflect back to you that you're great just the way you are."
—GP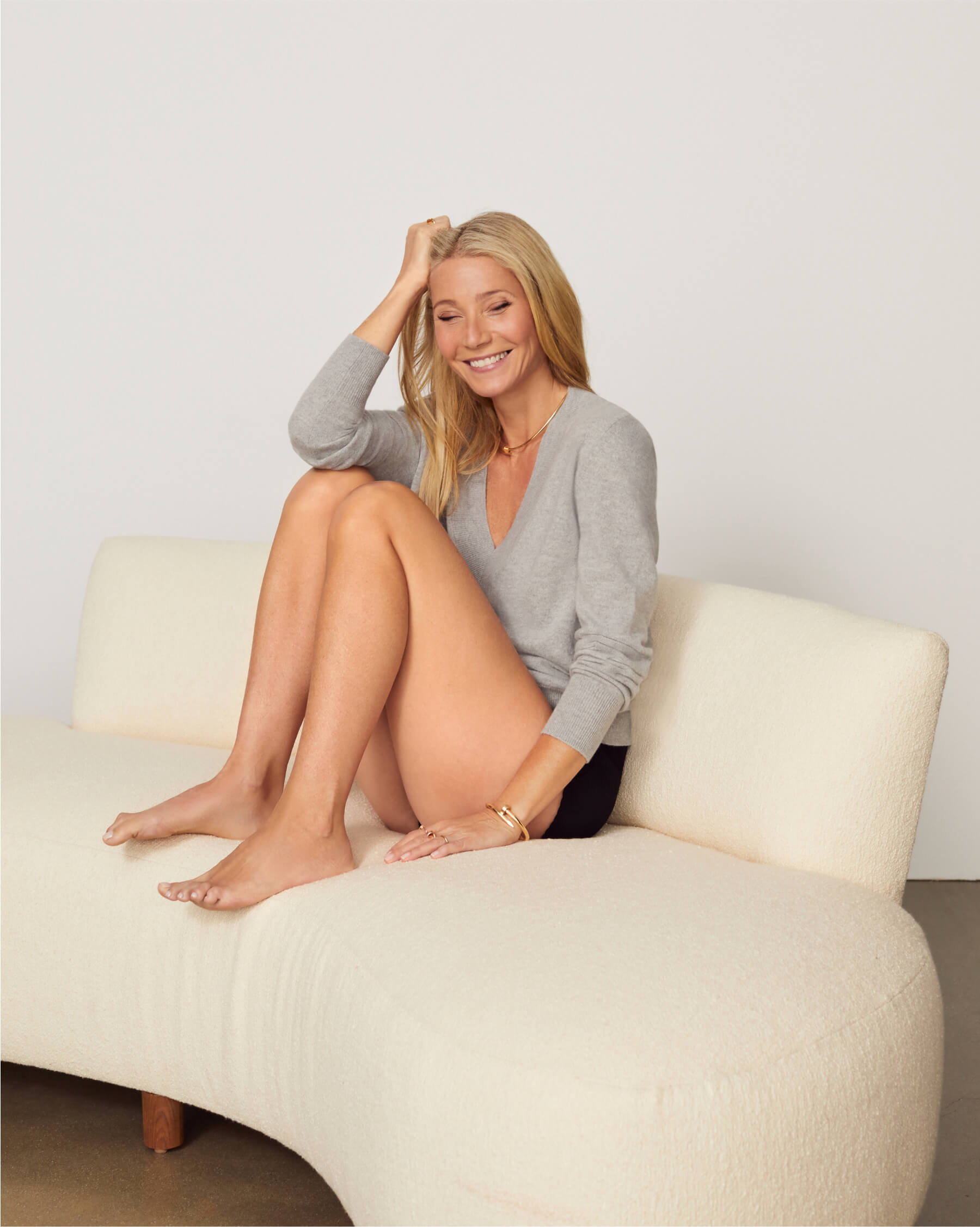 Jill Deep
V-Neck Sweater G. Label, $595
Thanks to the classic dove-grey hue and relaxed shape, Jill is destined to be a sweater-rotation regular.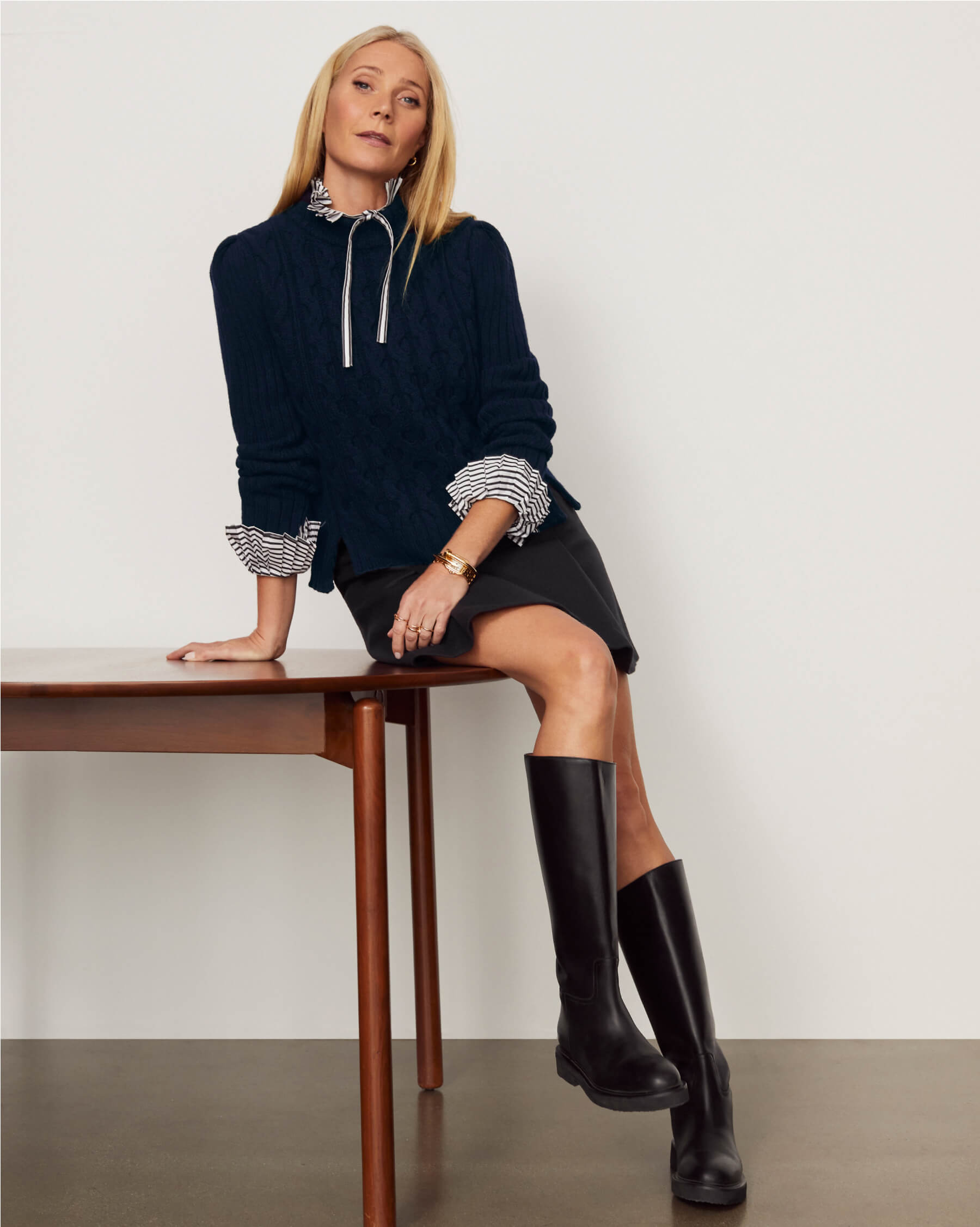 Ryanne Puff-Sleeve Cable Sweater and Anna Boiled-Wool Miniskirt G. Label, $595 and $395
Styled with grown-up shirting and gorgeous leather boots, this inky-navy pairing reads more cool girl than schoolgirl.
You can't go wrong with the classics. Whether it's a perfectly cut pair of Core Collection jeans or the mesmerizingly fluid lines of Cartier's Juste Un Clou collection, these are the timeless pieces you'll turn to season after season, year after year, because they are simply that good.
JW ANDERSON LOAFERS (worn throughout), goop, $595 PANTHÈRE WATCH, Cartier, $43,300; JUSTE UN CLOU BRACELET, Cartier, $3,400; JUSTE UN CLOU EARRINGS (worn throughout), Cartier, $2,880 G. LABEL JAZMYN HIGH-CUFF STRIPED TURTLENECK (worn throughout), goop, $595; G. LABEL GEIGER WIDE-LEG JEANS (worn throughout), goop, $295; VEJA SNEAKERS (worn throughout), goop, $100; JUSTE UN CLOU BRACELETS (worn throughout), Cartier, $7,500 and $11,700; JUSTE UN CLOU RINGS (worn throughout), Cartier, $1,240, $2,670, $4,200 VICTORIA BECKHAM JEAN, goop, $590 JUSTE UN CLOU BRACELET, Cartier, $8,000; LOVE RING, Cartier, $1,250 G. LABEL KRYSTIAN LONG-SLEEVE HENLEY, goop, $275; JUSTE UN CLOU RING, Cartier, $2,500 JUSTE UN CLOU NECKLACE, Cartier, $12,500; JUSTE UN CLOU BRACELET, Cartier, $11,700 PANTHÈRE WATCH, Cartier, $25,000; LEGRES BOOTS, goop, $885