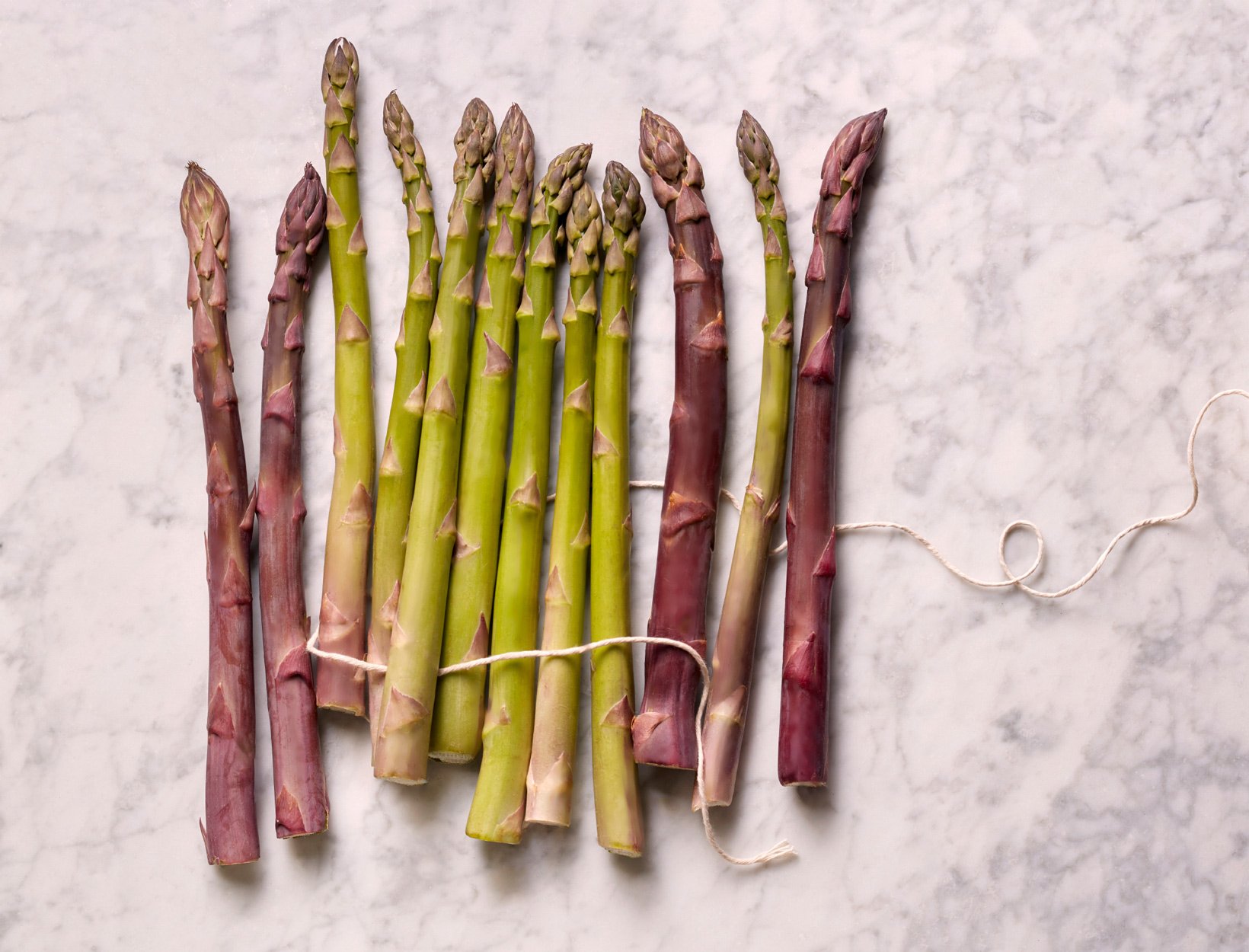 At the Farmers' Market Now: Asparagus
Asparagus at this time of year is pretty close to sublime. Beautifully tender spears are suddenly everywhere at the farmers' market, but only for a few fleeting weeks. They hardly need cooking at all, so preparing them simply is the best way to let them truly shine. They've got a sweet yet assertive flavor that plays nicely with the delicate richness of eggs in an easy scramble, or the bit of crème fraîche in asparagus soup, or even the bright acidity of vinegar in a classic asparagus mimosa.
As easy as it is elegant, this scramble is pretty much guaranteed to become a permanent addition to your breakfast/brunch repertoire.

This bright green soup is great hot for a spring lunch or cold for a picnic at the beach.

This classic side dish is one of our favorite ways to serve asparagus. Perfect for brunch, for a light lunch, or as a side for dinner, it's about as delicious as it gets.