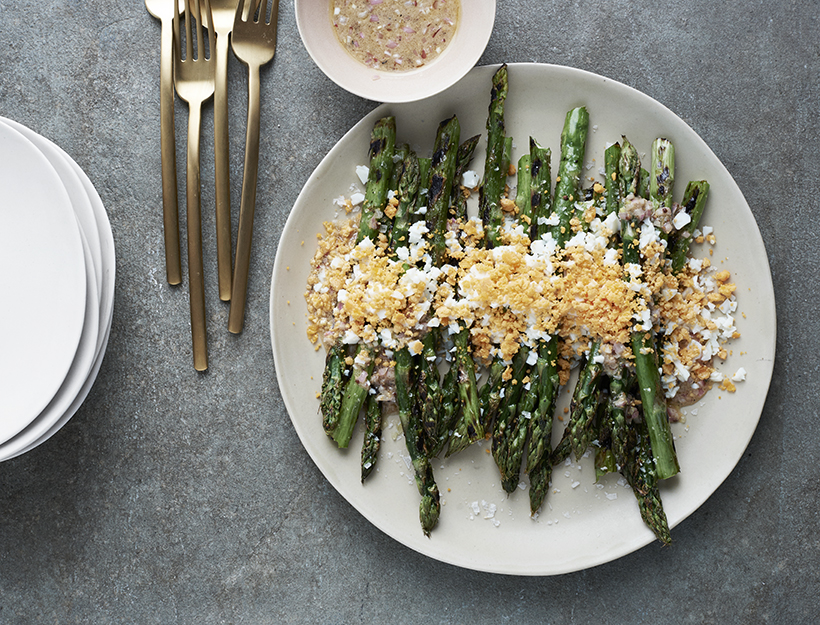 This retro side dish is one of our favorite ways to serve asparagus. Perfect for brunch, a light lunch, or as a side for dinner, this combo is a classic for good reason.
1. To make the dressing, in a small bowl, whisk together the Dijon mustard, grainy mustard, vinegar, shallot, and olive oil. Season to taste with salt and pepper.
2. To make the asparagus, heat a grill pan over medium-high heat. Toss the asparagus with the olive oil, salt, and pepper, and grill until nicely charred and just tender, about 5 minutes.
3. While the asparagus cooks, cut the egg whites into very small dice and crumble the egg yolks with your fingers.
4. To assemble, place the asparagus on individual plates or a large platter, drizzle with the mustard dressing, and top with the chopped boiled egg. Finish with a pinch of coarse sea salt and freshly ground pepper.