The goop Podcast
Gwyneth x Caroline Myss: On Living a Lie
May 14, 2019
In partnership with our friends at Flow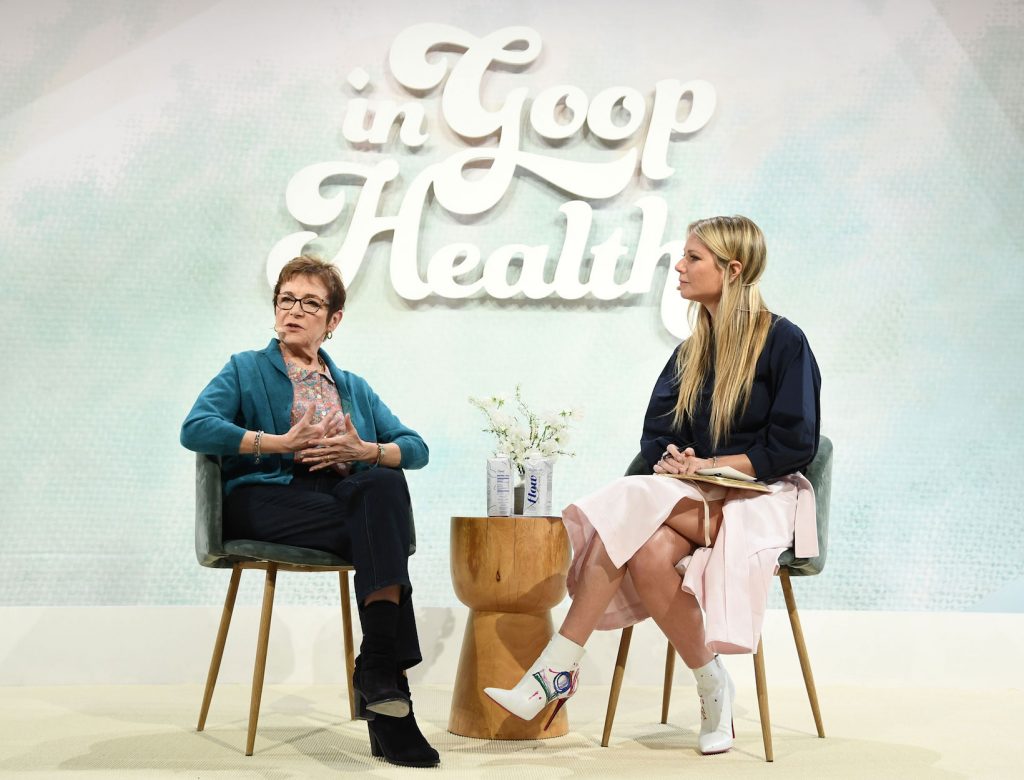 Two decades ago, GP read
Anatomy of the Spirit
for the first time. It's a book she's returned to again and again over the years. And now she's met its incredibly wise author:
Caroline Myss
joined GP on stage at
In goop Health
for a conversation on the mind-body-spirit connection. There, GP asked Myss about being a medical intuitive (Myss says we're all born medically intuitive), the difference between intuition and hypochondria, how the chakras correspond to health and dis-ease, and how we can speak the truth—to ourselves. When we don't, Myss says, we end up creating false narratives: "Then you're going to live a lie. It takes a lot of effort to live a lie." And at the very end of their chat: Myss tells GP the one thing that she believes is the most powerful tool we have for healing.