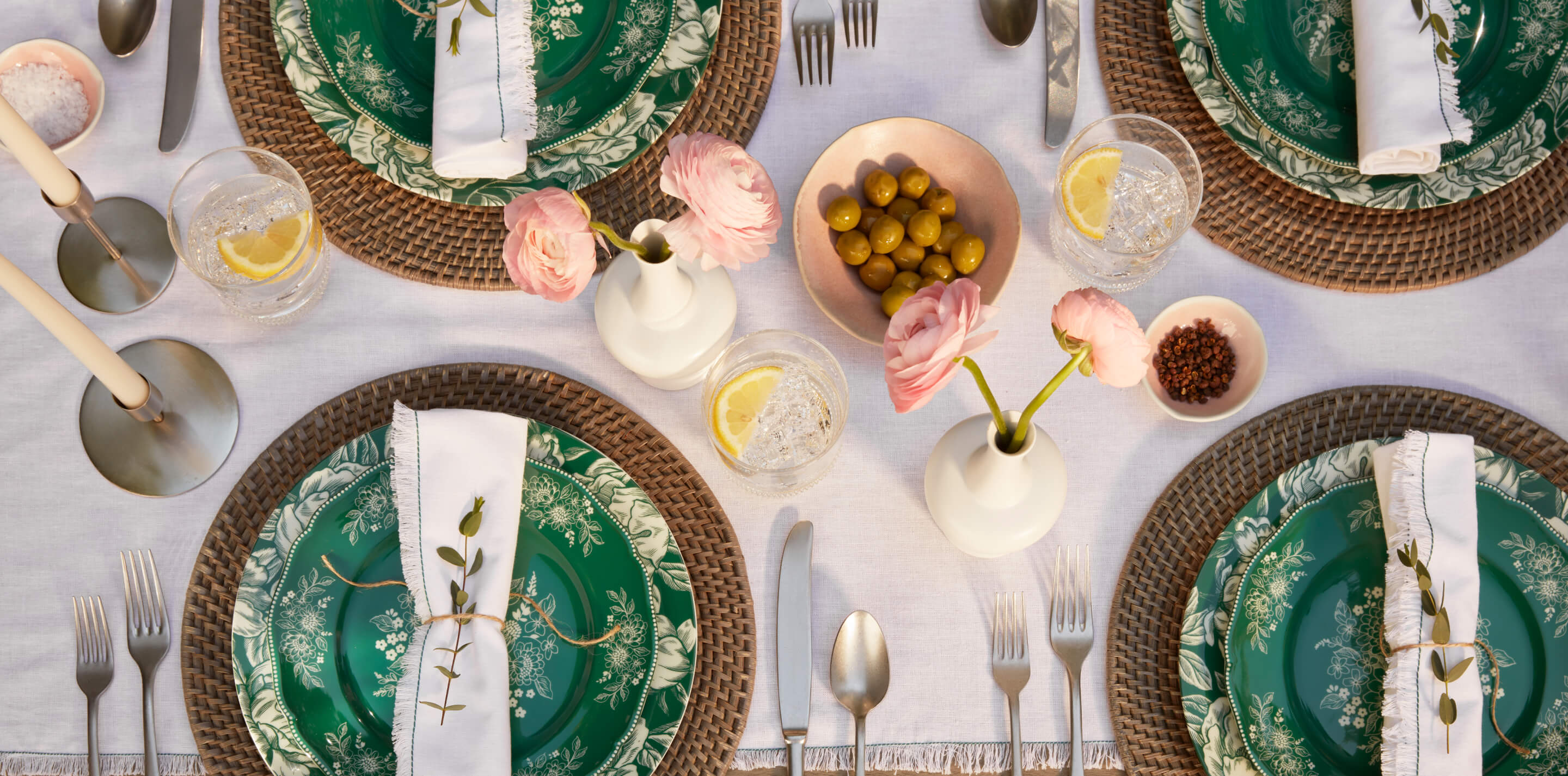 goop x Social Studies
Much of the fun of throwing a party lies in our very human delight in pleasing others. "Great style does so much more than just look good," says GP. "The parties I remember are the ones where the host was the most thoughtful—made me smile in spite of myself, laugh in spite of myself, just carried me away." When her friend Amy Griffin cofounded Social Studies, which delivers gorgeous, elegant entire parties (save the food and drink) in a box, GP was one of the company's first clients. "No matter what kind of party I'm throwing, Social Studies delivers the chicest solution, from the napkins and the dishes to the flowers," she says. "They pick it all up the next day—it's genius."
A collaboration was inevitable, and it's gorgeous; what's unusual is that you can buy the dishes, glasses, flatware, candlesticks, vases, and linens we designed on goop (to keep!). Or you can rent them as the Secret Garden kit on Social Studies' site, where they come with customizable menus and place cards, hosting tips, and a curated playlist.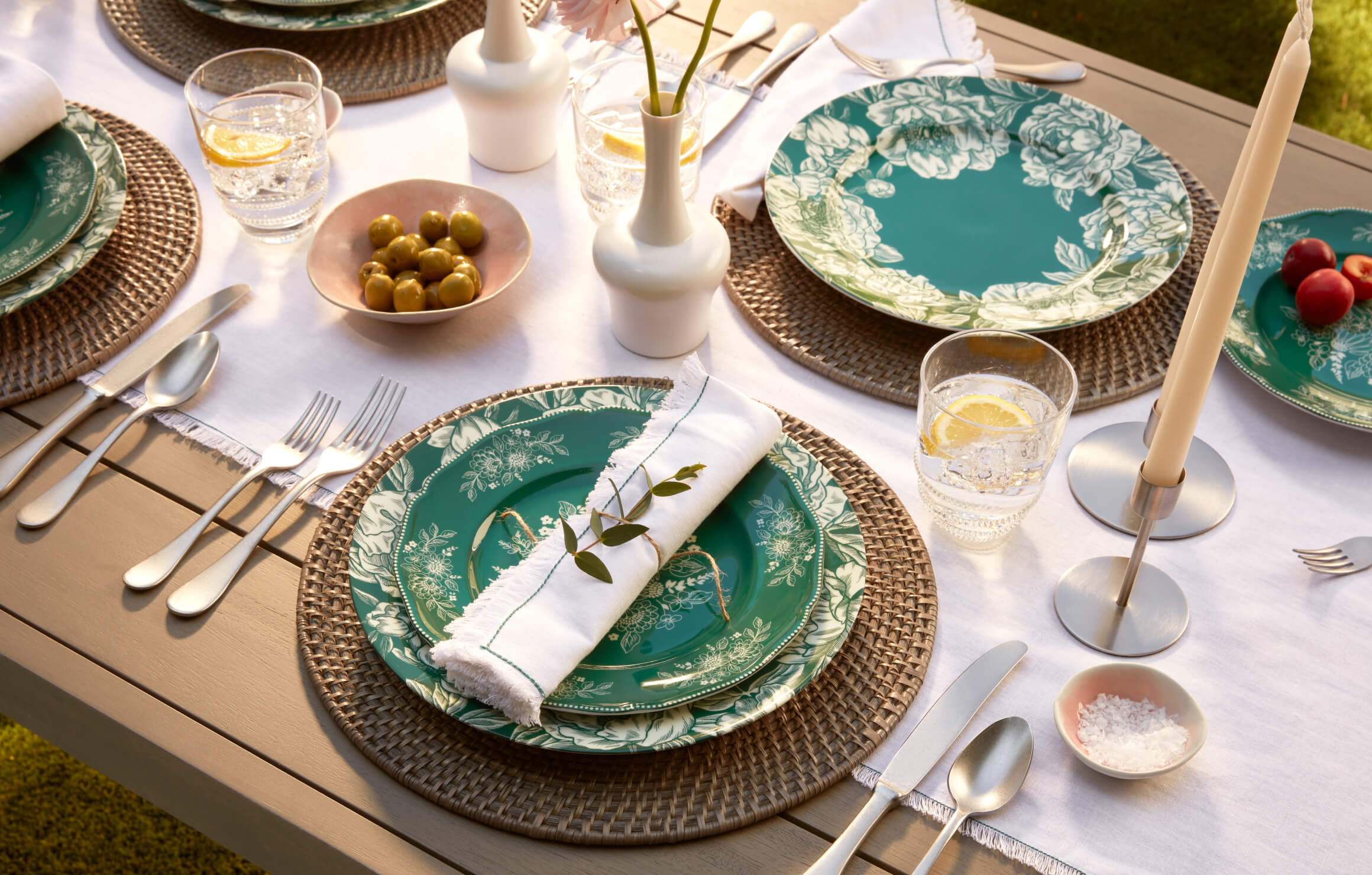 The all-out glamorous dishes—in a goop-exclusive floral made modern in lush green—are an exquisite but sturdy Japanese porcelain, with details like a pretty scalloped edge here and a dotted rim there. The napkins, in fresh white cotton with soft fringed edges and chic green stitching, are simple and elegant no matter what your style.
TIP 1:
The life of the party is you, the host: If you're having fun, so is everyone else. "Prebatch a great cocktail (and a great nonalcoholic one, too). That way, you aren't playing bartender all night," says Jessica Latham, CEO and cofounder of Social Studies. "Download some amazing playlists (Social Studies has good ones on Spotify) and light tons of candles."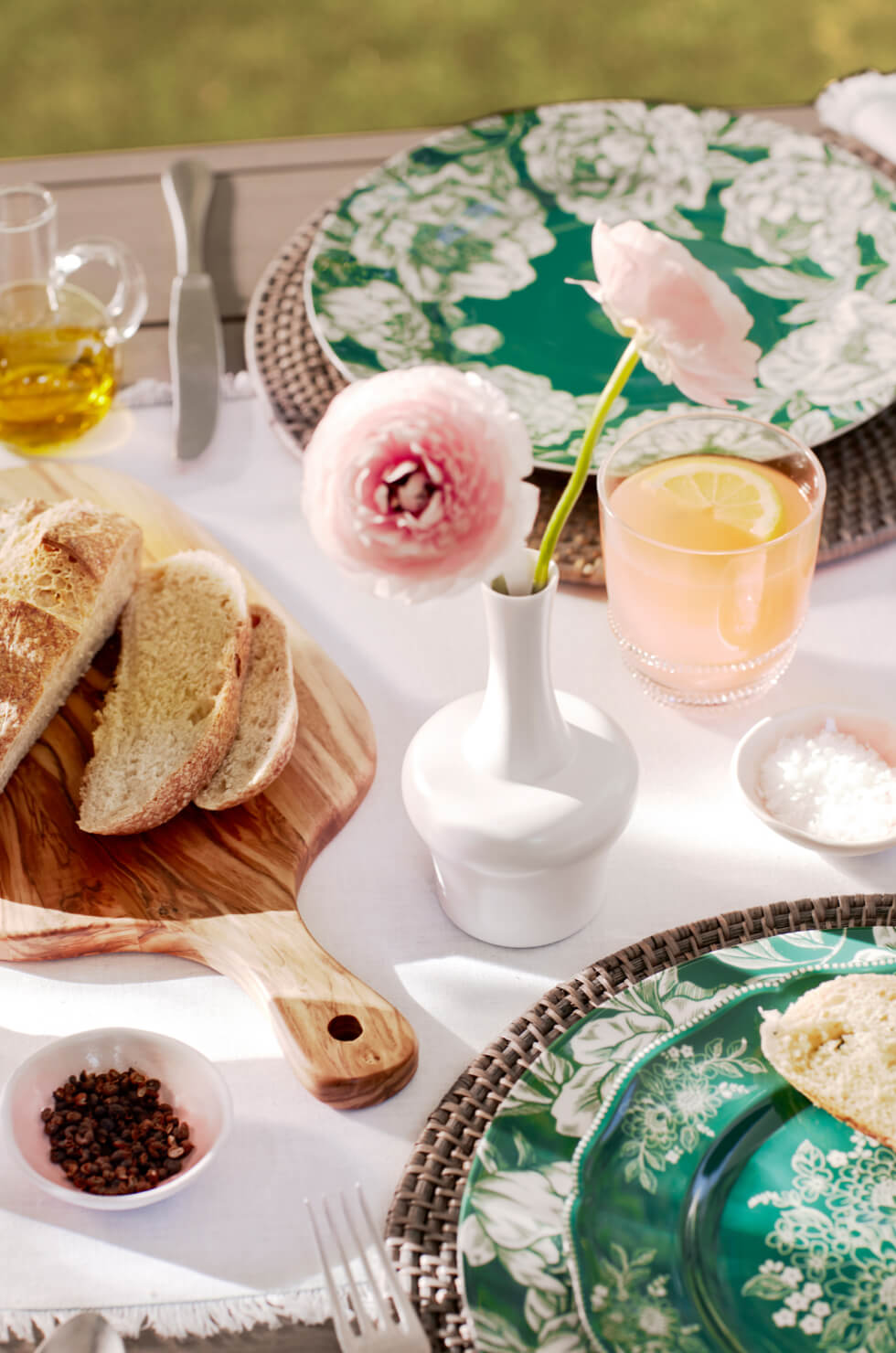 How best to complement the pure exuberance of the deep-green dishes? Elevated bistro-esque glass tumblers cast with a raised swirl down the side are unexpected—and extra-celebratory—for cocktails, wine, and spritzes of all sorts. A minimalist slim-necked porcelain vase shows off wildflowers or glossy single blooms on chic repeat with equal aplomb. And the vintage-inspired brushed matte stainless steel flatware is made in Italy, with a curved handle at the bottom of each piece.
TIP 2:
Seat people correctly and conversation flows naturally, says Latham. For maximum conviviality, serve everything family-style. "It feels warm and naturally gets a group interacting," she says. "Seat guests who know one another, work in similar industries, or have overlapping interests together, but split couples up. Cluster candles and flowers low enough that guests can see and talk over them."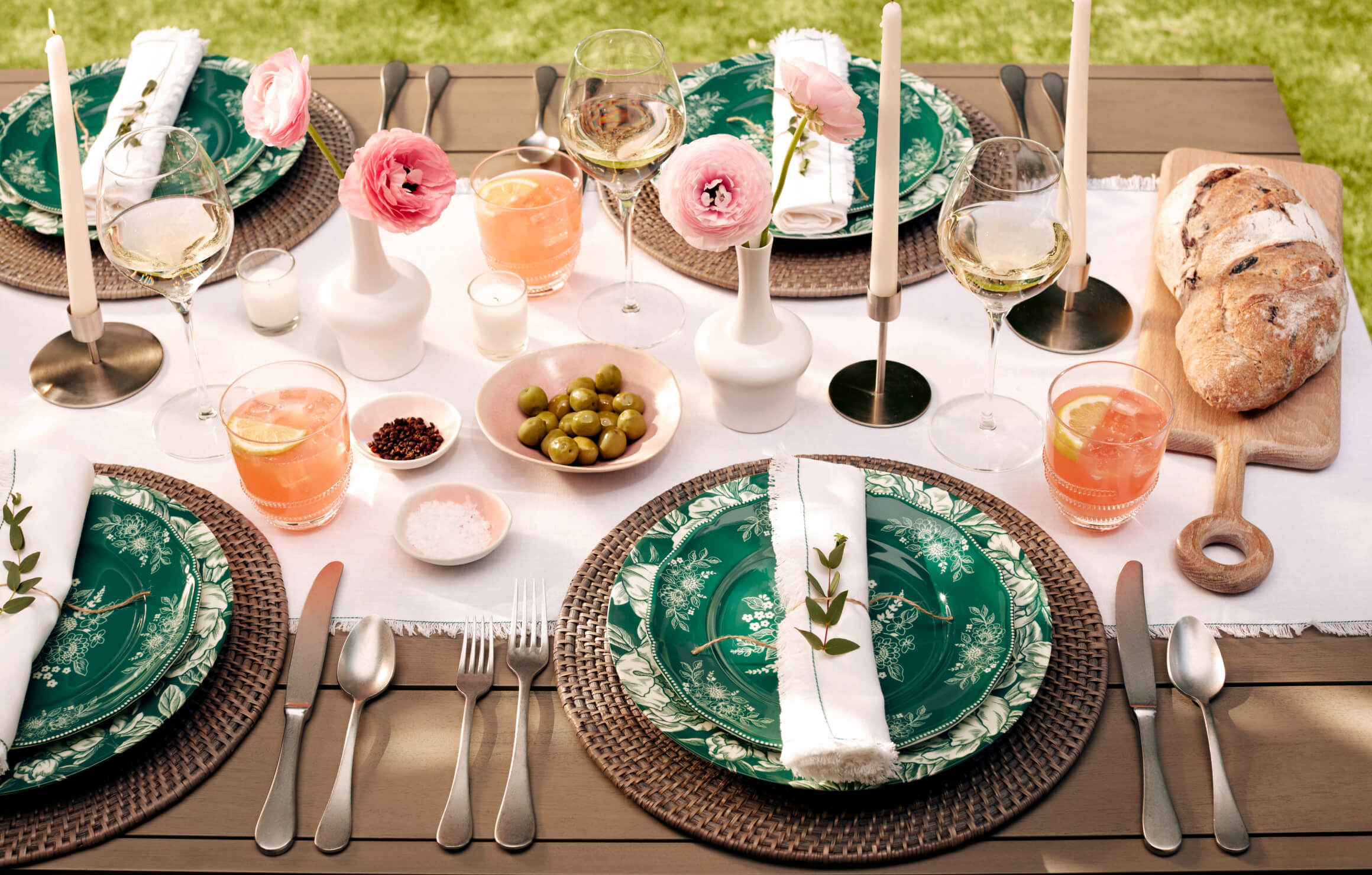 We love to mix candlesticks of different heights, and here, the artfully thin stems contrast with wide bases in brushed matte stainless steel. Set them across the cotton-linen runner with the green stitching and fringed edges, light the candles, and enjoy the magic.
TIP 3:
"People always appreciate a compliment," says Latham. "Ask questions, really listen, then ask more questions. Games are great, too—scatter TableTopics or trivia cards—and Polaroids are also always a hit." The new game Where Do We Begin? from the brilliant Esther Perel is the best. Take out the couple-centric card category and friends and families alike will laugh themselves to some meaningful conversations—it's magic.