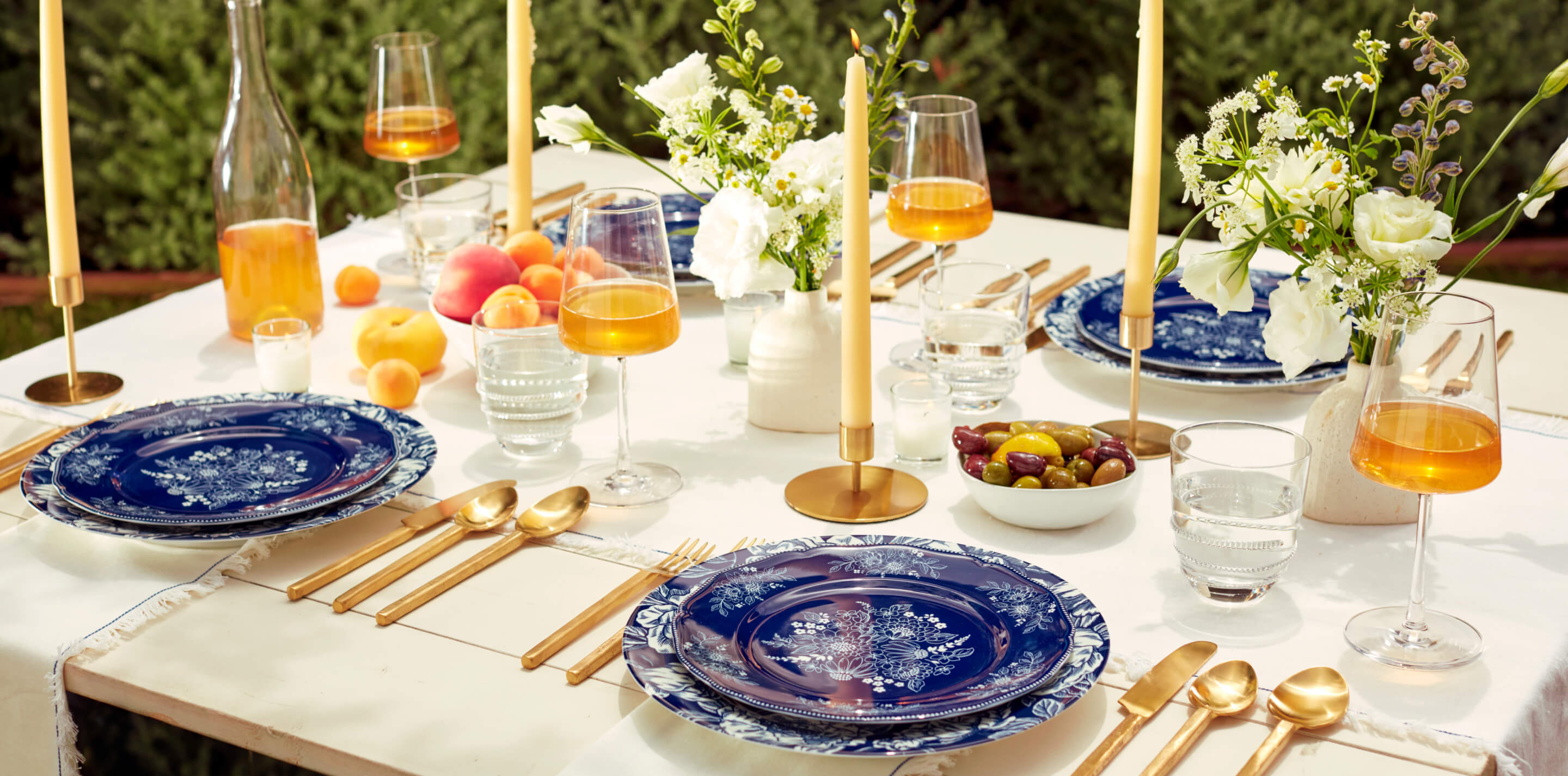 goop x Social Studies
Much of the fun of throwing a party lies in our very human delight in pleasing others. "Great style does so much more than just look good," says Gwyneth. "The parties I remember are the ones where the host was the most thoughtful—made me smile in spite of myself, laugh in spite of myself, just carried me away." When her friend Amy Griffin cofounded Social Studies, which delivers gorgeous, elegant entire parties (save the food and drink) in a box, Gwyneth was one of the company's first clients. "No matter what kind of party I'm throwing, Social Studies delivers the chicest solution, from the napkins and the dishes to the flowers," she says. "They pick it all up the next day—it's genius."
After the wild popularity of last summer's collaboration, we designed a new one; you can buy the dishes, glasses, flatware, candlesticks, vases, and linens here on goop. Or you can rent them as the Secret Garden kit on Social Studies' site, where they come with customizable menus and place cards, hosting tips, and a curated playlist.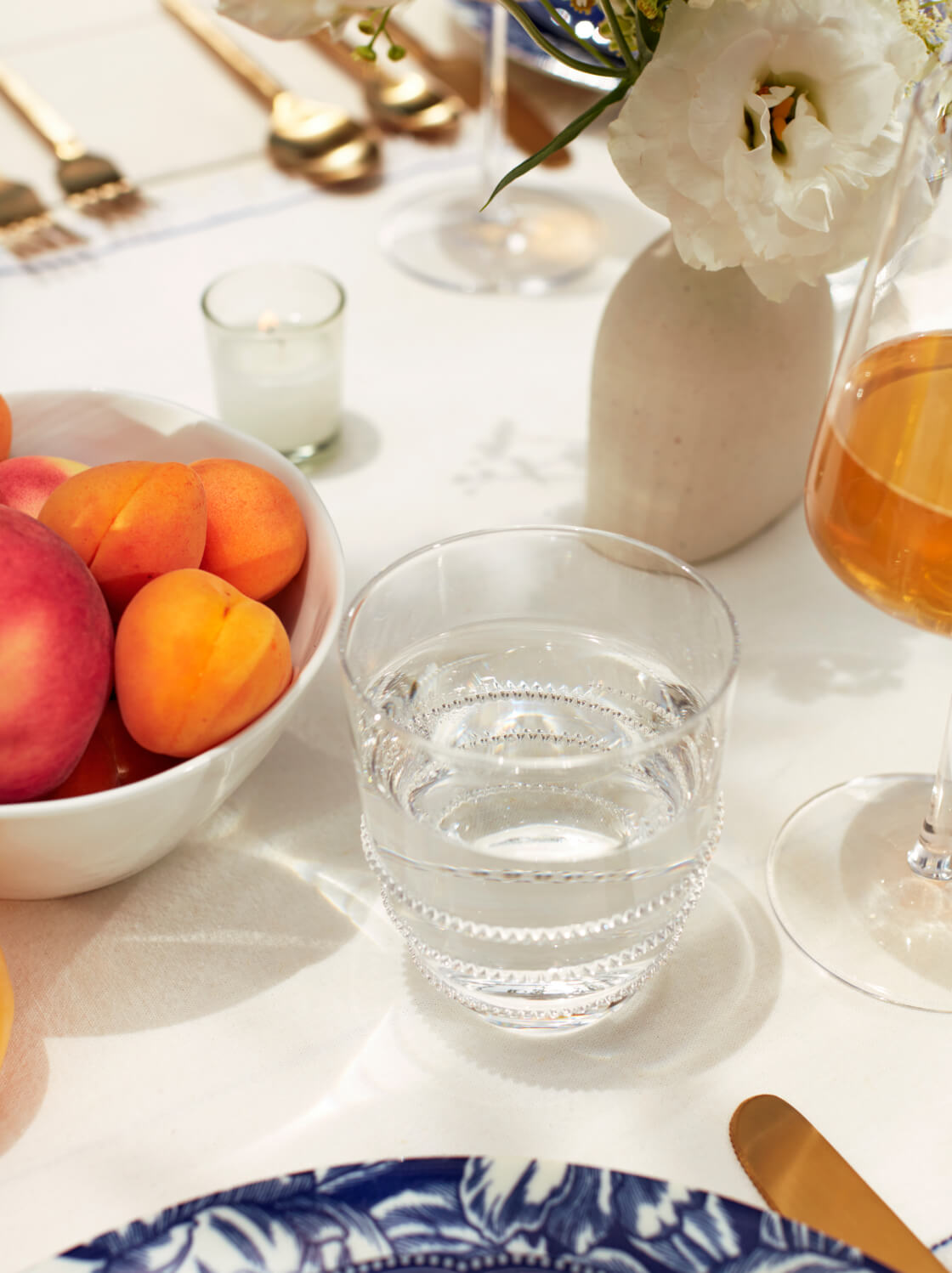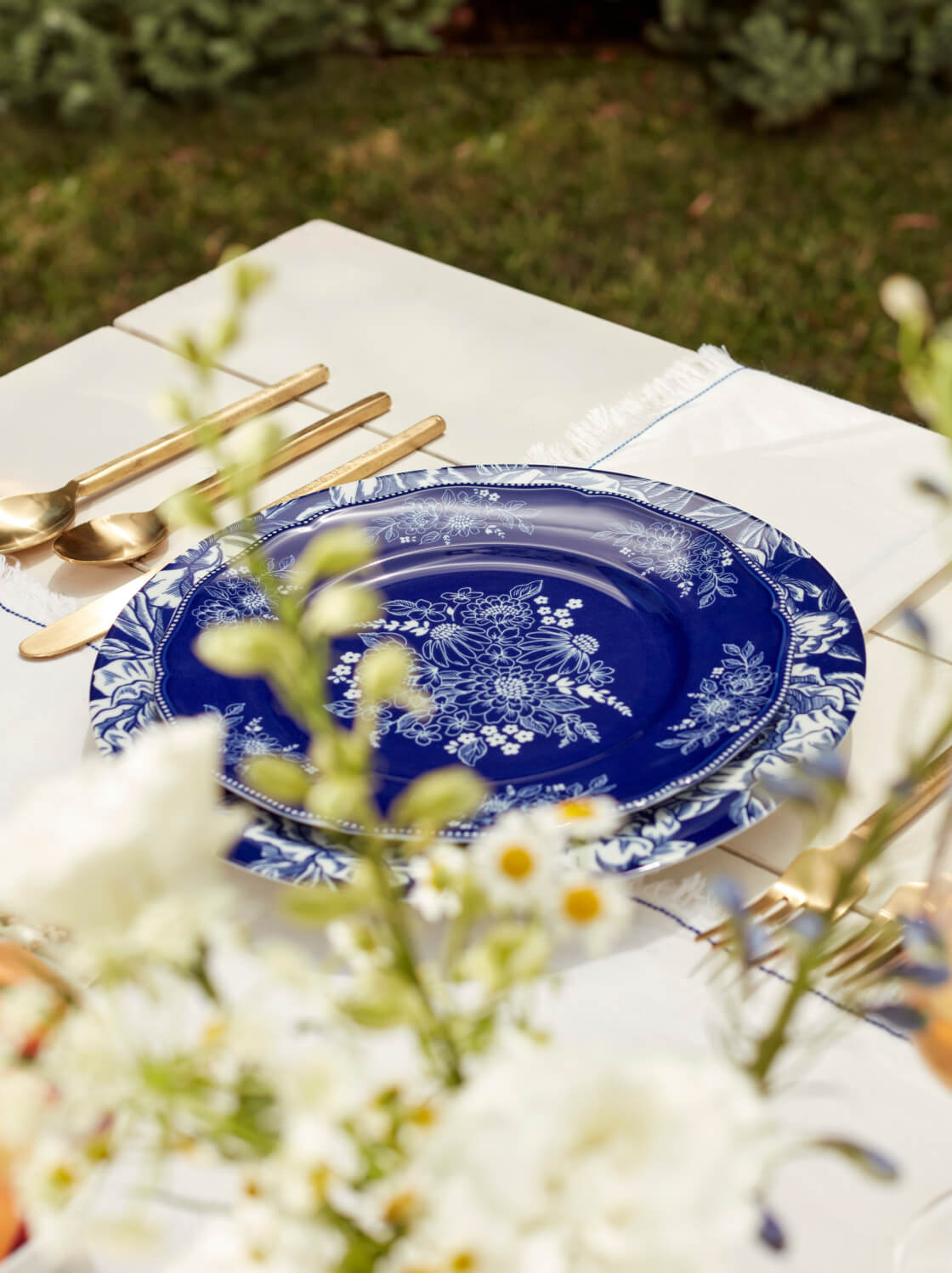 The new Blue collection
One look at the plate wall in Gwyneth's Montecito kitchen and you'll see what's new with our collaboration: stunning blue porcelain, brushed-gold candlesticks and flatware, fresh blue-trimmed white linens, and clear swirled glassware. "What can I say—I love blue," says Gwyneth.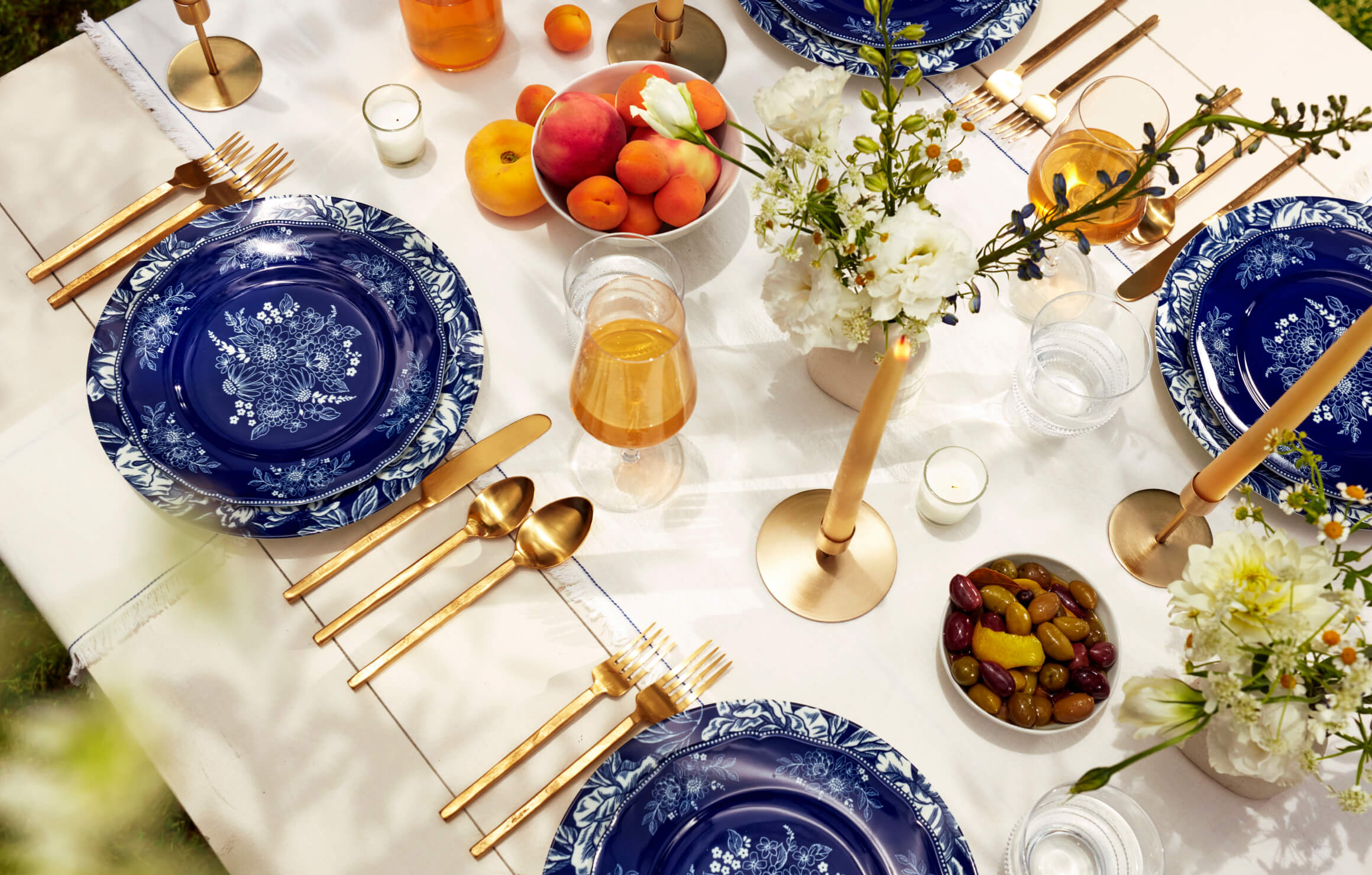 Why WE LOVE blue
"We have to give GP all the credit," laughs Griffin. "Blue was her initial request." Somewhere between lapis and navy, the new shade mixes easily with other colors and patterns and works year-round for just about any occasion.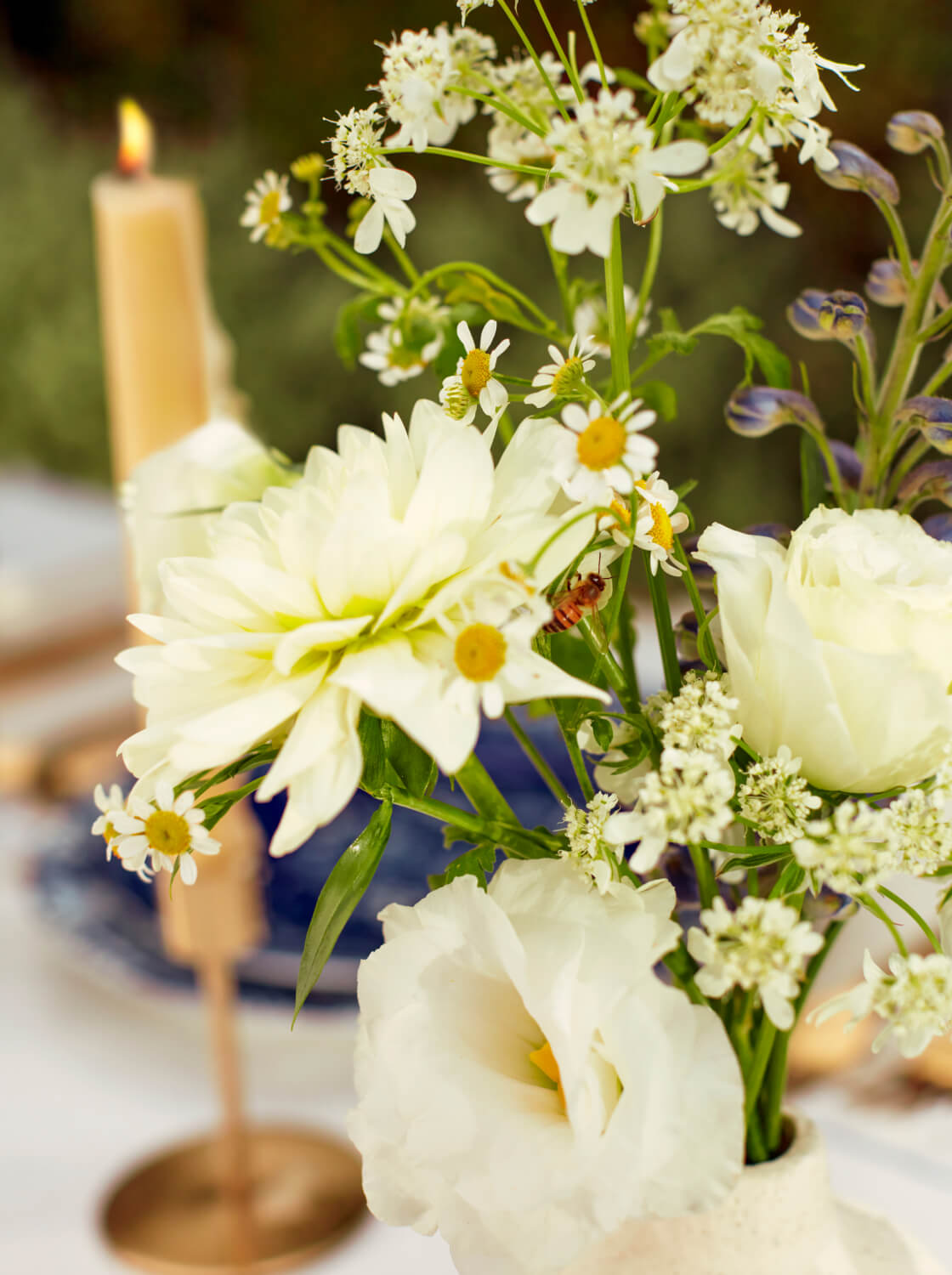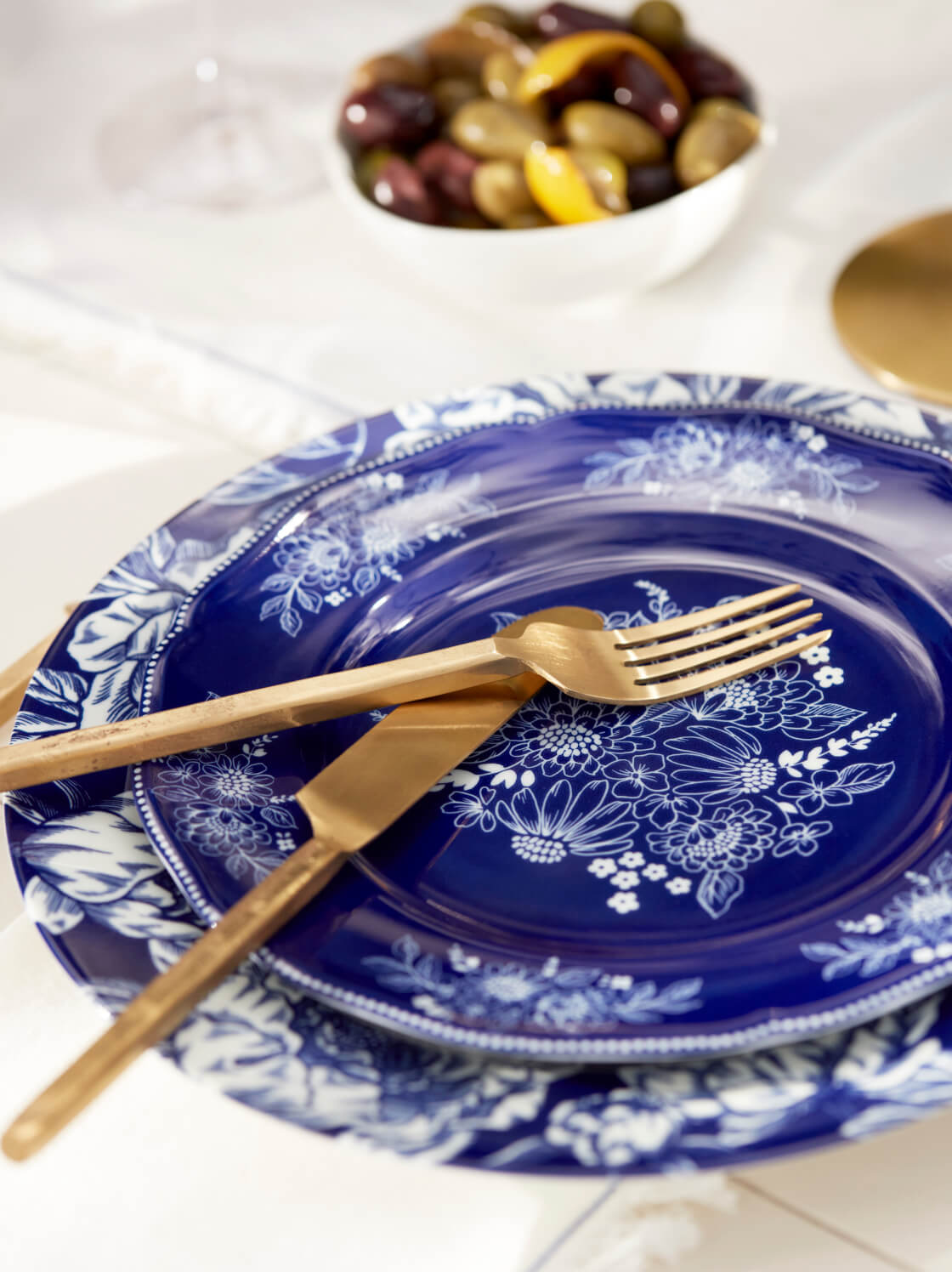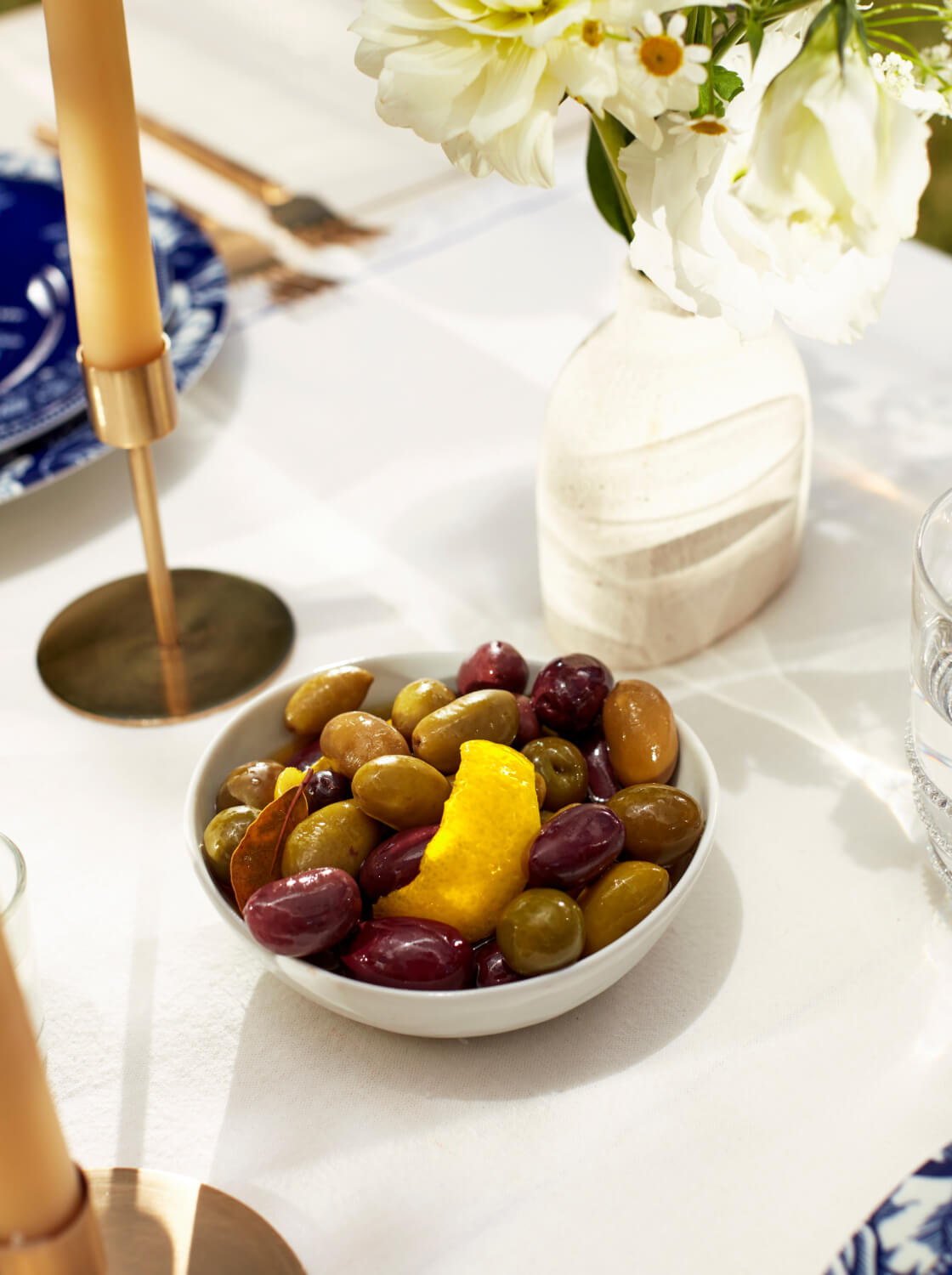 styling TIP
Mix patterns (the two plate styles are designed to work together) and candle heights for a relaxed, romantic atmosphere.
there's more where that came from
The first iteration of goop x Social Studies, introduced last summer, includes silver flatware and candles, plus green-trimmed linens.