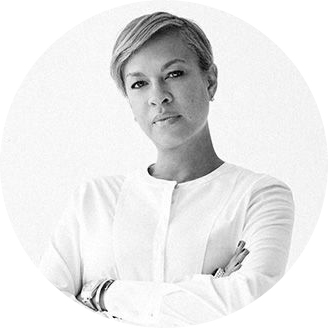 Tonya Lee Lewis
bio

Tonya Lewis Lee has been a creative presence in children's literature and production for almost 15 years. After transitioning from a career as a corporate lawyer, Lewis Lee joined up with Nickelodeon to produce interstitial programming for them featuring various artists including Savion Glover, Gregory Hines, Whoopi Goldberg, and Queen Latifah. She also produced the documentary I Sit Where I Want: The Legacy of Brown v. Board of Education and series programming Miracle's Boys for Noggin/The N, eventually working with TVLand to produce the series That's What I'm Talking About, hosted by Wayne Brady, and then on to HBO where she wrote the screenplay for The Watsons Go to Birmingham.

Lewis Lee is an accomplished author, having co-written three children's books with her husband, Spike Lee: Please Baby Please (2002), Please Puppy Please (2004), and Giant Steps to Change the World (2011). She is also the co-author of the best-selling novel Gotham Diaries.

As spokesperson for the A Healthy Baby Begins with You infant mortality awareness campaign from the Office of Minority, a division of the US Department of Health and Human Services, Lewis Lee has reached thousands of people with her message of health, wellness, and advocacy since 2007. She also produced the film Crisis in the Crib: Saving our Nation's Babies for the Office of Minority Health.