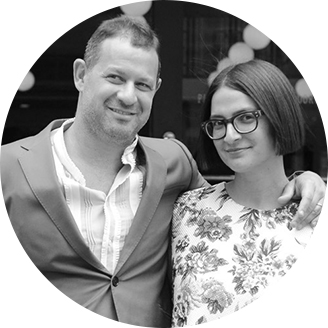 Jack's Wife Freda
bio

Dean and Maya Jankelowitz are the co-owners of Jack's Wife Freda, the wildly popular pair of identically named restaurants in New York City's Greenwich Village and Soho neighborhoods. They have two children and live in downtown Manhattan.

Julia Jaksic is the chef at Jack's Wife Freda.  She is the cofounder and partner in Employees Only, a restaurant and bar in New York.; a contributor to Speakeasy: Classic Cocktails Reimagined from New York's Employees Only Bar; and a consultant on many other well-known restaurants in New York, Brooklyn, and elsewhere.  She trained at Le Cordon Bleu in Chicago, and lives in New York and Nashville, TN. 

Their cookbook, Jack's Wife Freda: Cooking From New York's West Village, is available here.