Natural and Organic Skin Care Brands
Written by: Jean Godfrey-June
|
Published on: April 20, 2011
|
Updated on: January 3, 2023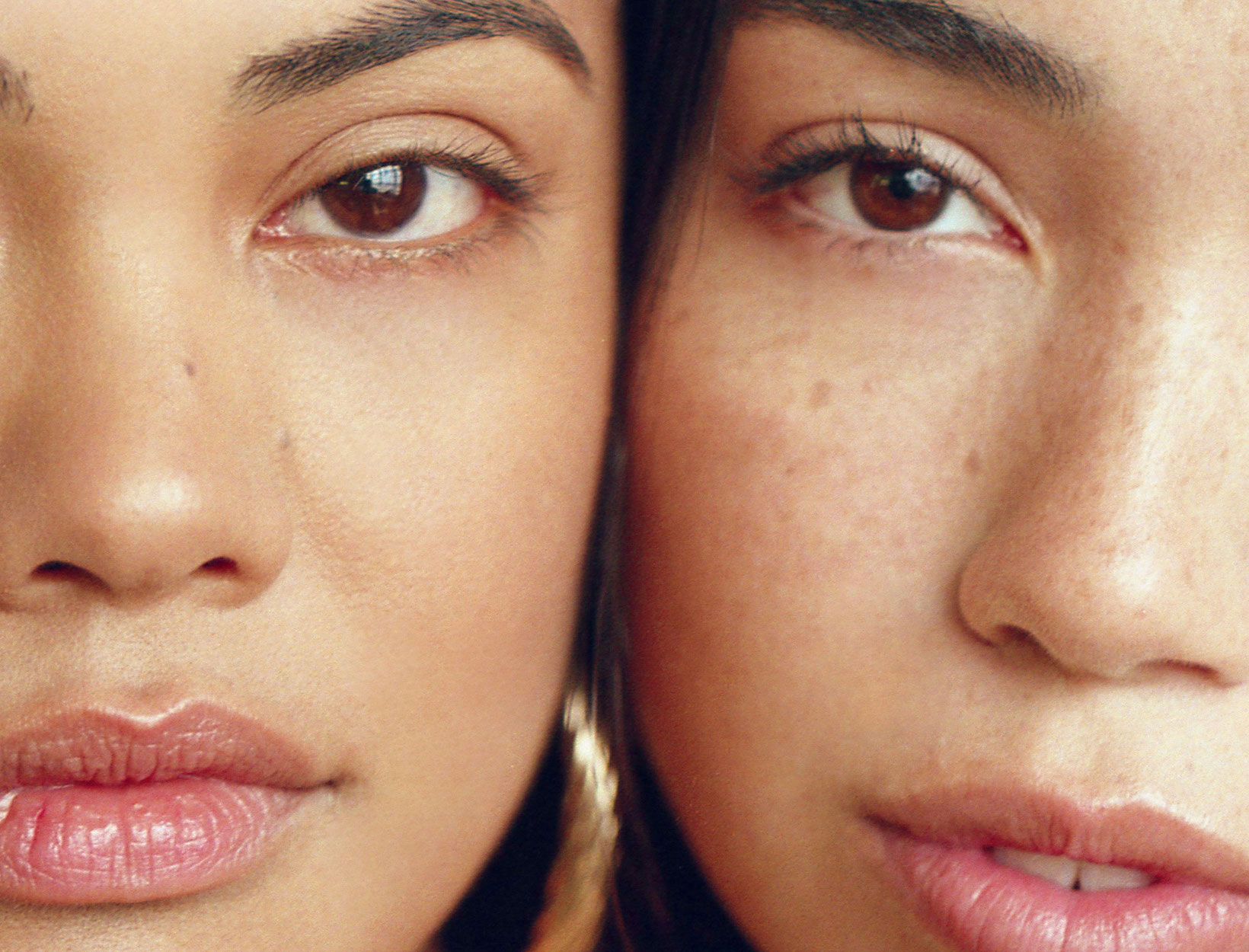 Believe it or not, "natural skin care" and even "organic skin care" are terms with no real legal meaning. A cream labeled either might still contain nearly 100 percent synthetic ingredients. While we're in no way against synthetics at goop—clean, for us, is about avoiding potentially toxic ingredients in products, and there are plenty of great, totally safe synthetic ingredients—we're passionate about transparency. Calling a product "organic" because it contains trace amounts of, say, organic lavender combined with mostly artificial fragrance ingredients is deceptive. Similarly, a serum labeled "natural" that's made with parabens, phthalates, synthetic texturizers, and fragrances is legal but a lie nonetheless.
Greenwashing—the sort of fake news described above—is rampant in the beauty industry. It can be as simple as picturing gorgeous green leaves or a ripe-looking raspberry on a label or in an ad for a product that contains no leaves or raspberries, or it can be as complex as an ingredient list that looks clean but contains the word "fragrance," where beauty companies can legally conceal a laundry list of ingredients (potentially toxic and not) from the public.
The appeal of a genuinely natural or organic product is intuitive: The compounds that a leaf uses to keep itself green or a raspberry uses to stay red and juicy can have real benefits on our skin. At goop, we value the antioxidant power of certain plants, the naturally occurring moisture content of others, and the beneficial acids or minerals in some. Products made with mostly plants or only plants—without the fillers and texturizers of many conventional products—contain more of that great plant material we're all so attracted to.
We also value the intangible benefits of plant ingredients: Plants have been used for both mystical and medicinal purposes for centuries, and we love the sometimes mysterious aspects of traditional medicine and spirituality that come into play.
But most of all, we're for transparency and vehemently opposed to greenwashing in any form. Knowing your ingredients and reading labels is one way to avoid greenwashed products. Shopping at clean-only retailers, like goop, Credo, Onda, or Follain; buying only brands you know to be completely clean; or checking a product's rating on ewg.org before you buy are all good options, too. If organic is important to you, look for the USDA Organic seal. If natural-only is your priority, read labels carefully and get to know your ingredients.
Many of our favorite brands make incredible stuff with natural skin-care and/or organic skin-care ingredients. Their stories are often amazing, so we've highlighted some below, along with our all-time must-have clean skin care products from each.
Best Natural & Organic Skin Care Brands
goop Beauty skin care nurtures your skin with powerful natural ingredients infused into high-tech formulas that deliver immediate and ongoing results.
April Gargiulo's foray into skin care started simply enough. She had been researching her favorite products on ewg.org and realized many of them were packed with toxic ingredients and fillers. So the vintner (her family owns a winery in Napa Valley) started a side project: creating a supremely effective face oil with no harmful ingredients. It took two years to develop what would become an iconic product: a luscious face oil packed with twenty-two active botanicals that make a noticeable difference in your skin. (GP, makeup artists all over the world, and our beauty director, Jean Godfrey-June, are all huge fans.) In 2019, Gargiulo created a second product, a powerful treatment essence, which treats skin to water-soluble nutrients—the yin to the serum's yang. Used together, the pair works to transform any skin type.
With her chic green glass jars and pots, Tata Harper set a new bar for glamour within the natural skin-care space; she's also taken authenticity in sourcing to a new level, formulating and growing the majority of the ingredients in her products on her organic farm in Vermont. From her bestselling, glow-inducing masks to her adorable lip-and-cheek tints, the entire line is pure luxury.
May Lindstrom's nourishing skin-care line comes from years of testing natural beauty on her own super sensitive skin. She thinks of all of the products as soothing for those with problematic skin—and for those without, they make good skin more radiant. The luxurious, small-batch, fully artisanal formulas treat your skin and mind to a beautiful (and beautifying) ritual. Her cult-favorite Problem Solver mask is mixed with water in a special bowl just before you apply it, then painted on with a brush; the calming, nourishing Blue Cocoon balm revitalizes even the driest skin. Every product feels fantastic.
World-famous aesthetic medicine specialist Dr. Barbara Sturm's work is incredibly high tech—her endogenic blood therapy, for example, takes dermal fillers like hyaluronic acid and enriches them with regenerative elements taken from a patient's own blood. At the same time, she's passionately clean and nontoxic in her approach. Researching both techniques and skin-care ingredients at her clinic in Düsseldorf, she's come out with a line that manages to be ultraeffective, luxuriously textured, and chic as hell—all at once. The decadent creams, incredible serums, and glowifying masks—many of which are rooted in supercharging the skin with hyaluronic acid, a compound we lose in skin as we age and the core of many in-office treatments—are seriously skin-changing.
In 2015, Kendra Kolb Butler left her job as a luxury beauty executive in New York City and moved to Jackson Hole, Wyoming, where she fell instantly in love with the "alpine glow"—the ethereal pink sunlight that bathes the mountains there at sunset. As she adjusted to life at high altitude, she had a hard time finding skin care that was nourishing and moisturizing enough to stand up to the dry mountain air. So she opened Alpyn Beauty Bar, a gorgeous boutique that quickly drew a cult following among locals and visitors alike. And slowly she began developing her own line, which uses extracts of plants that have been wild-crafted (sustainably harvested in the wild, rather than cultivated) at high altitude for all its active ingredients. The resulting products are super hydrating, high performance, and absolute heaven on skin, from the thick, rich PlantGenius Melt Moisturizer to the Creamy Bubbling Cleanser.
This beautiful line started with one determined woman whose serious health crisis set her on a path to create better solutions for people and the planet. Founder and CEO Hillary Peterson envisioned a luxurious, turbocharged clean self-care line that solved problems and set new standards in quality ingredients, efficacy, and sustainability. The result: nourishing, ultraconcentrated, bioactive formulas that include luscious shampoos and conditioners and an extensive, super effective lineup of skin care that works for every skin type.
Fashion stylist Larissa Gunn's deep love for and interest in the healing traditions of Jamaica inspired her to create a line of utterly original products, including a perfect lip-and-cheek balm and the sexiest scented oil. And the packaging has to be some of the coolest and prettiest we have ever seen.
Weleda has been making top-quality skin and body care from organic and biodynamic ingredients for almost a century. We cannot get enough of its OG Skin Food face and body cream, which is perhaps the most moisturizing thing on earth, smells like heaven, and leaves our skin dewy, smoothed, and totally hydrated. The brand also has an amazing line for sensitive skin, featuring a moisturizer, cleanser, oil, and more.
This Vermont line smells incredible—citrus mixed with the scent of a pine-needle-covered trail in a forest on a crisp fall day—and its formulas are hugely effective, treating the skin to powerful natural ingredients that really work. The clean, modern-meets-old-school packaging is deeply appealing to both men and women, as are the exquisite textures and the refreshing scents.
With indulgent combinations of pure botanicals, rare sea salts, and critical minerals, ila's skin and body care truly makes you feel as if you're at a spa. The aromatherapeutic scents are absolutely out of this world, and the ingredients and sourcing are next-level: Founder Denise Leicester buys only from farms that prioritize farm workers and the environment, and she focuses on vibrational qualities within ingredients. Working with local co-ops in Pakistan and the Himalayas, the company empowers women through small enterprise; in the Amazon, it works with indigenous communities to preserve their way of life by creating sustainable tribal business models. Fittingly, "ila" is the Sanskrit word for "earth."
Beautifully encompassing everything from hair to skin to body care, Sangre de Fruta sources the most exquisite oils, plant butters, and botanicals to create its luxurious, wildly imaginative line. Founder Allison Audrey Weldon's unexpected yet enticing scent juxtapositions—vetiver with florals, chamomile and anise, and an almost-salty lavender-by-the-sea—are just enchanting, too.
An all-around brilliant cleanser for the shower, Dr. Bronner's has been around since the '70s and is organic and fair trade. The claim is that the Pure-Castile Soap can be used even as shampoo and toothpaste (!), but we stop at body soap for the shower. The lavender is great for a relaxing end-of-day bath; the peppermint, the classic wake-up-right-now shower wash.