Boot Camp for Summer-Damaged Hair
Written by: Brianna Peters
|
Published on: September 2, 2021
|
Updated on: August 18, 2023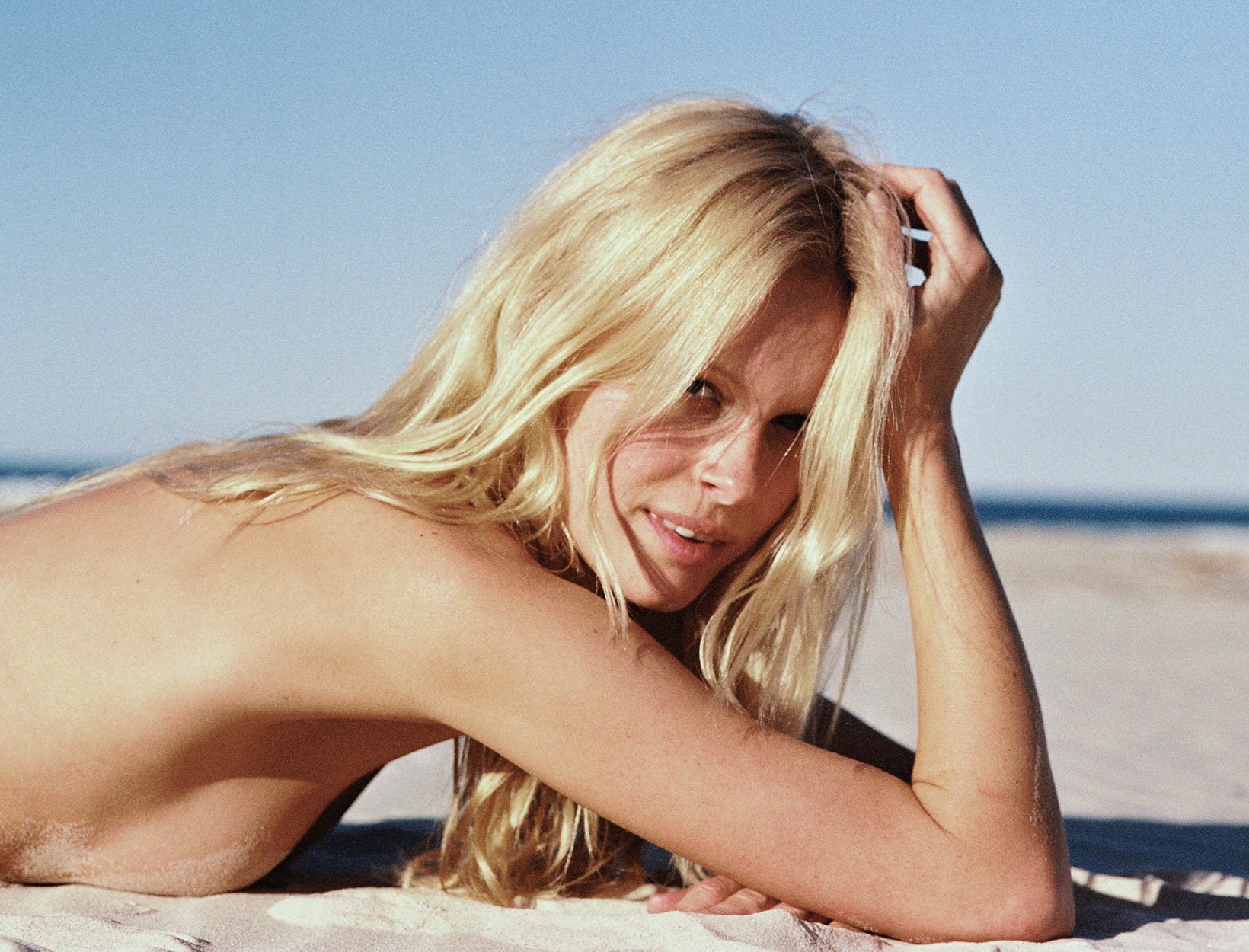 You know you've done summer right when your hair isn't looking so great during the final weeks of steamy heat: Leaping into every possible body of water you encounter, going on life-affirmingly sweaty runs, and simply soaking up the sun strips away color, moisture, and shine and almost inevitably leads to fried ends, encroaching roots, nest-like tangles, and frizz (the excessive kind, not the subtly sexy kind). The good news is that it's pretty easy—and even relaxing and indulgent—to coax your hair back to shiny, healthy gorgeousness at home. From a new shine-boosting daily shampoo and conditioner to a once-a-week deep-conditioning treatment that delivers salon-like soft, shiny, bouncy results, here's the route back to silky, nourished, and lustrous, no matter your hair type.
1. WHAT YOU USE DAILY MAKES THE BIGGEST DIFFERENCE
Whether you wash your hair daily or weekly, the right shampoo and conditioner are the biggest factors in determining how it looks and feels day-to-day and even how it holds up to damage. Swirled with nourishing extracts instead of harsh surfactants, clean shampoo gently cleanses, leaving hair healthy-looking, soft, and bouncy. A great conditioner moisturizes, smooths frizz, and boosts shine with rich botanicals as opposed to silicones. Pro tip: Comb or brush your hair in the shower when it's soaked in conditioner to detangle with the least amount of damage—especially if you have curly hair, which is more prone to breakage than straight hair.
Favorite Daily Shampoo and Conditioner
2. ALWAYS LEAVE IN A LITTLE LEAVE-IN
Unless your hair is very fine, using a leave-in conditioner after conditioning in the shower is going to make your hair look and feel better (people with very fine hair are better off skipping conditioner in the shower and using just the smallest amount of leave-in on the ends). Smooth or spray it through just-washed hair before diffusing, air-drying, or blow-drying—the shiny, manageable results are more than worth it.
3. DEEP-CLEAN AND SOFTEN
A healthy scalp is essential for great hair. Work this rosemary-and-peppermint-scented pink-salt shampoo through soaking-wet hair and the foamy lather will refresh and purify your scalp; cleanse away sweat, oil, and product buildup; and—not incidentally—feel like an incredible massage. You'll love your hair afterward, too.
An incredible-smelling leave-in scalp serum can be both soothing and ultranourishing—we love this one made with hyaluronic acid, aloe, and tsubaki seed oil.
4. SET UP FOR EXTRA SHINE
5. DEEP-CONDITION (AND TREAT WITH HEAT IF YOU CAN)
After shampooing, a mask—especially when combined with the heat of a blow-dryer to help all the oils and butters penetrate—leaves your hair softer, smoother, and more manageable. Smooth this super moisturizing one through your ends when hair is dry or damp, then blow-dry on a low setting for as long as it takes to warm up your hair. The longer you heat it, the better it works—we find that anywhere from 3 to about 15 minutes is great, depending on your hair and schedule. Wash your hair normally afterward; the soft, smooth results are incredible and can last through multiple shampoos.
6. GET A TRIM AND TREAT WITH OILS
Regular trims go a long way toward keeping your hair healthier-looking. A salon is a great option, but you can also trim at home with professional-grade scissors, a brush, and some clips, along with the restraint to snip in very small sections. Jean did it, and her formerly cavewoman-esque shag is now looking presentable. Whether you use them on your ends for shine and texture or on your lengths as a preshampoo treatment, hair oils keep any hair type looking and feeling its healthiest.
7. GO EASY ON HOT TOOLS
Blow-drying and heat styling damage your hair no matter how careful you are. Give your hair a reprieve and embrace a really good air-dry. Use clean styling essentials to get the look you want.