What Can I Do about Dry, Damaged Hair?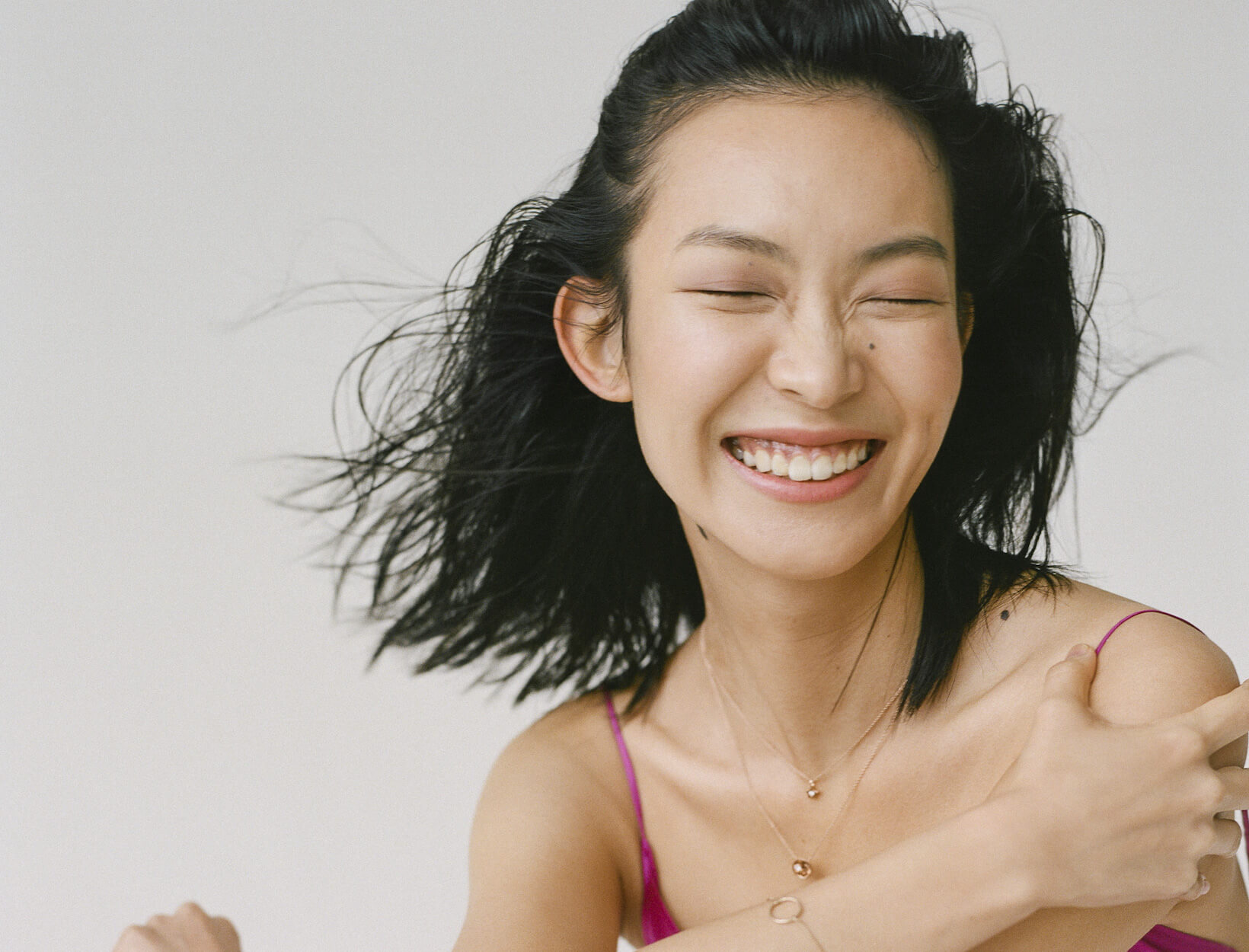 When your hair is in bad shape, you know it. "It's hair with split ends, no bounce or shine, and little to no flexibility that breaks super easily," says top New York hairstylist Harry Josh, who definitely sees his share of it. (To his list, we might add dullness, flatness, nonstop dryness, and color that's lost its luster.) The potential causes—from overprocessing, overstyling, hard water, sun damage, and chlorine damage to something as basic as dietary factors—are many, but the road back to shiny, bouncy, healthy-looking hair is the same regardless: a consistent hair routine designed to nourish and revive.
1. Shampoo Less Frequently
This allows your hair's natural oils to moisturize your hair—something any hair type benefits from. When you do wash, avoid harsh shampoos (like those with sulfates, for example, which can strip your hair). Instead, use ones made with moisturizing oils, nourishing botanicals, and vitamins to keep your hair smooth and elastic.
2. Condition Religiously
If there's one key to keeping your hair soft and silky, it's smoothing on the right nourishing hair treatment after every shampoo—it makes a huge difference in the way your hair looks and feels. Check the ingredient label for moisturizing oils like jojoba or coconut; in terms of ingredients, Josh particularly loves lactic acid and amino acids to keep hair strong and shiny.
3. Pretreat for Shine and Great Texture
4. Smooth in Leave-In
Unless your hair is very fine, add leave-in conditioner to your routine (after conditioning, once you're out of the shower). "Straight, fine hair can get oily and too shiny, so you need just the tiniest amount of leave-in on the ends if that's your hair type," says Josh. But every other hair type benefits immensely from an added leave-in step, whether you use a spritz, a cream, or an oil. Smooth or spray it through towel-dried hair from the midlengths to the ends before styling as usual.
5. Deep-Condition Like You Mean It
Those with color-treated, heat-styled, chemically straightened, breakage-prone, or pool-, ocean-, or sun-soaked hair should never skip a weekly hair mask. "If you're regularly coloring your hair and you're starting to see it dry out, a heavy-duty hair mask once a week for about three to five minutes will work miracles," says Josh.
6. Use the Highest-Quality Stylers
When you use heat tools, never turn them up to the max heat setting to finish styling more quickly. Think of it like cooking: If you put oil in a scalding hot pan, the oil smokes and burns. To avoid burning your hair, choose tools with adjustable heat settings, says Josh. "And for an extra layer of defense, apply heat protectant before using any hot tools," he says. "It really works."
7. Take Vitamins to Support Healthy Hair
8. Schedule Regular Trims
A good trim goes a long way in making your hair look and feel healthier. "Everyone's hair grows at a different rate, but a general rule of thumb is to look to get your hair cut every two to three months to keep it healthy," says Josh.
---
*These statements have not been evaluated by the Food and Drug Administration. This product is not intended to diagnose, treat, cure, or prevent any disease.