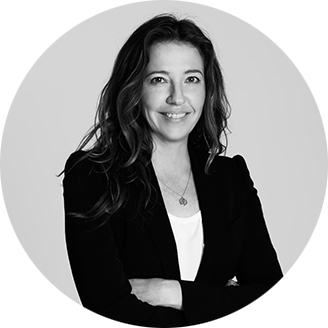 Jean Godfrey-June
---
Articles by Jean Godfrey-June
Why did you join goop?

I love the idea of being part of something both thoughtful and beautiful, and something so gutsily unafraid in so many ways. I love the goop clean-beauty position and I hope to be part of the change—gorgeous beauty products should not have to be toxic! (Insane and vaguely misogynist that they still are, I think.)

goop shop obsession?

The Milena crewneck fisherman sweater from Demylee, the long print dress and the rosebud-print elbow-sleeve dress by Timo x goop, and though I'm not a jacket person, when I wore the Stella McCartney black one in this picture, I was beyond-sold.

First job?

I worked for my biologist dad catching butterflies in the Rocky Mountains.

Mentor?

Mentor: Amy Gross, Roger Yee, Kim France, and Gina Sanders.

Hometown?

Hometown: Palo Alto

Wouldn't leave home without?

Drunk Elephant sunblock and my phone.

Thing you buy in bulk?

Buying a stack of white t-shirts all at once is to drown (happily) in luxury. I also buy an inordinate amount of the large-size bags of Just Strawberries, the freeze dried organic strawberry slices. They make any breakfast-item (scones, oatmeal, etc.) better and you can eat them like chips.

Favorite book?

White Girls by Hilton Als, Play It As It Lays and all things by Joan Dideon, and I cannot get enough of the various My Struggle(s) by Karl Ove Knaussgard.

Favorite movie?

Lost in Translation.

First celebrity crush?

I am ancient. Sean Cassidy!

Favorite city hotel?

Favorite vacation hotel?

The Rambaugh Palace in Jaipur.

Favorite Chinese restaurant?

X'ian Famous Foods in NYC.

Favorite young designer?

Vineet Bahl.

Preferred form of exercise?

Jivamukti yoga and running outside.

Drink of choice?

Ginanjuice at Suzume in Brooklyn—it tastes super-healthy (fresh carrot, beet, apple, ginger) and the gin + lillet stealthily knocks you off your feet.

Favorite model?

Charlotte Rampling in the Marc Jacobs ads, & KATE.

Proudest moment?

When my kids are gossiping/playing for hours and forget I'm there.

Perfect Sunday afternoon?

Kids + boyfriend, hike, bath.

Favorite pasta dish?