The goop Podcast
Gwyneth Paltrow x Julia Louis Dreyfus: How Does Fear Push Us Forward?
February 13, 2020
In partnership with our friends at Ketel One Botanical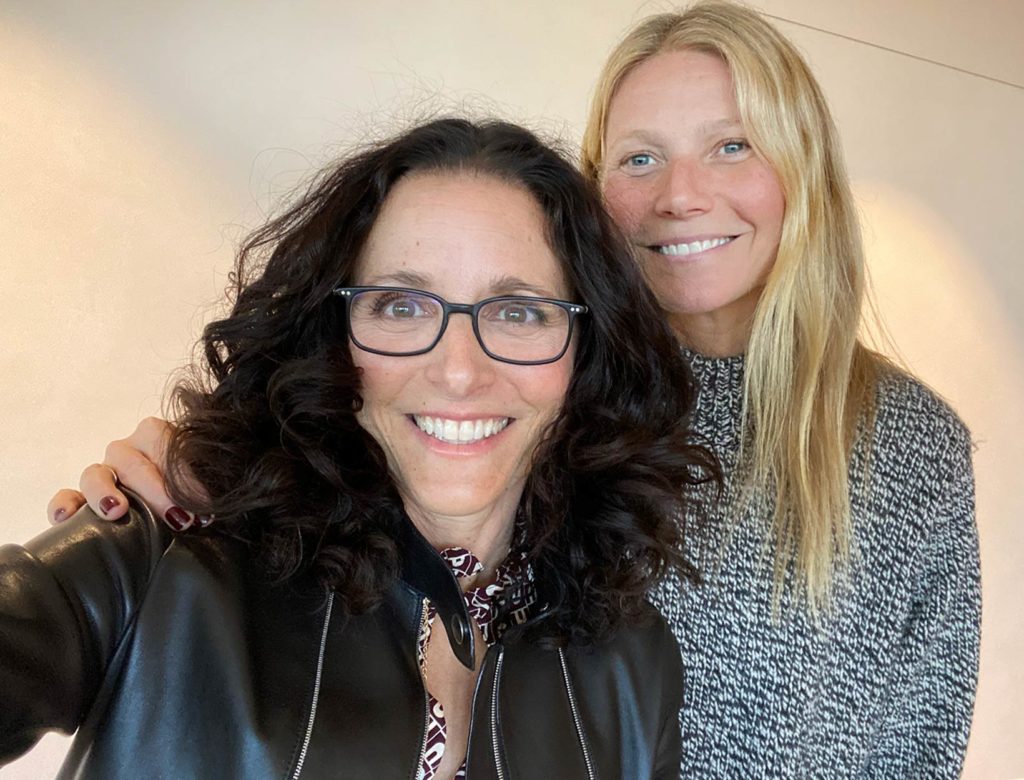 "The fear is kind of like the gas in your tank," says Julia Louis-Dreyfus. The actor and producer sits down with GP to talk about motherhood, family life, how she looks back on her career (Second City, SNL, Seinfeld, Veep), and where she's going next. They talk about marriage and what makes a relationship get "cozy" over time. They talk about acting, humor, laughter. And they talk about their experiences with post-partum depression. Louis-Dreyfus shares the mindset she cultivated when she was diagnosed with breast cancer. And, she tells us about her newest project Downhill, which she produced and stars in, and which comes out on Valentine's Day.