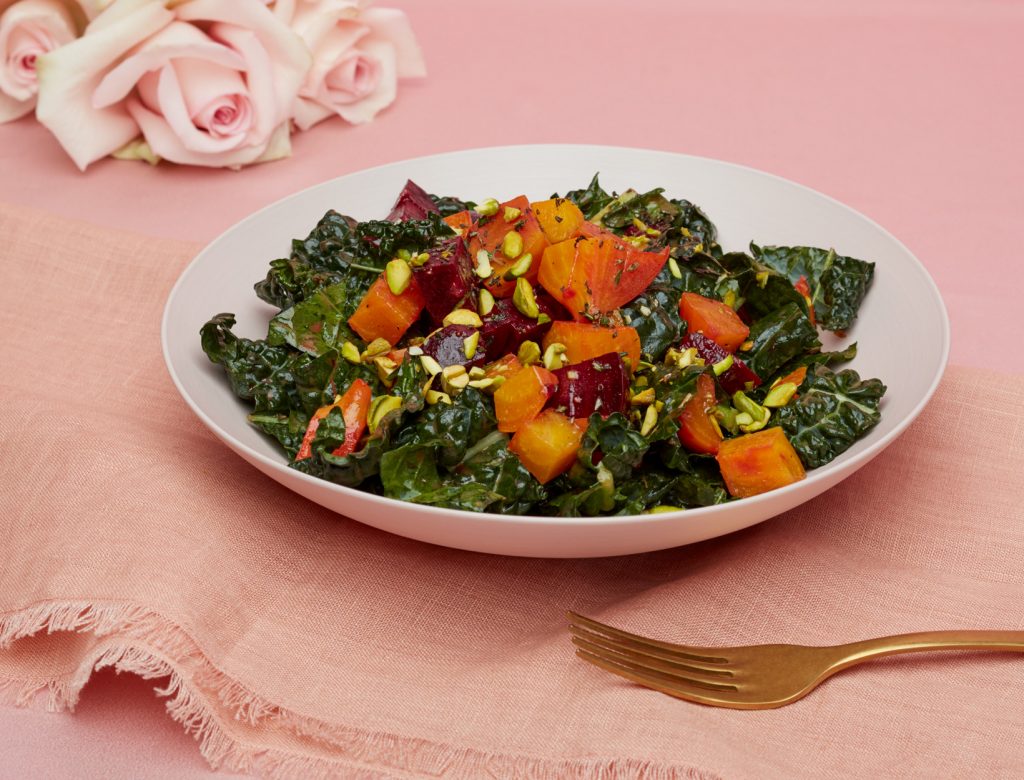 Winter Harvest Kale Salad
Perfect served alongside lasagna or roast chicken, this hearty kale salad also makes a great lunch; add a little grilled chicken or salmon for extra protein.
1. To make the dressing, whisk together the first 6 ingredients in a small bowl. Slowly pour in the olive oil, whisking constantly to emulsify the dressing.
2. In a large bowl, toss together the chopped kale, diced beets, fresh thyme, and rosemary. Add dressing to taste and season with salt and pepper as needed. Garnish with chopped pistachios.
Originally featured in Everything You Need to Host a Galentine's Day Party