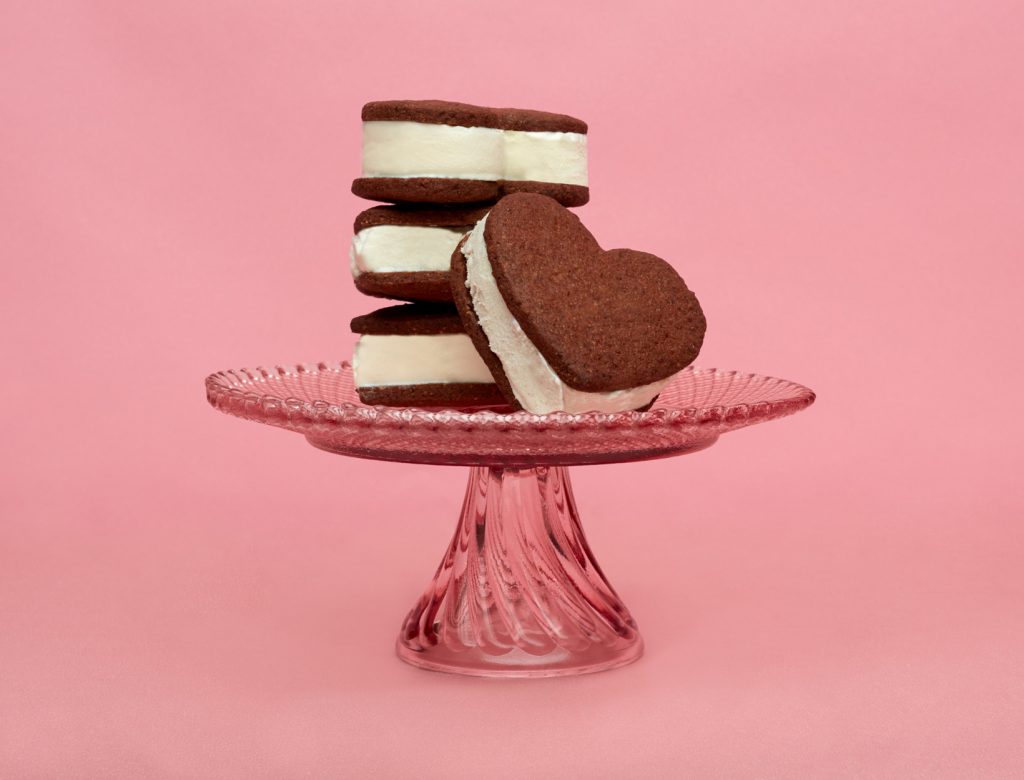 Salted Chocolate Ice Cream Sandwiches
These addictive gluten-free ice cream sandwiches are bomb. A little sweet, a little salty, and wonderfully reminiscent of an Oreo cookie, we plan on always having a batch in the freezer.
1. Preheat the oven to 350°F.
2. Whisk together the first 4 ingredients in a medium bowl.
3. Combine the butter and coconut sugar in a large bowl and cream together with your fingers. When the mixture is light and fluffy, mix in the vanilla extract, then stir in the dry ingredients; work with your hands until the dough forms a ball.
4. Dust your work surface lightly with a little more Cup4Cup flour, then use a rolling pin to roll the dough out to a ¼-inch thickness. Cut out as many cookies as you can and place them on a parchment-lined baking sheet, sprinkling each one with a little flaky salt. Reroll the remaining dough to ¼-inch thickness, cut out more cookies, and continue cutting and rolling until you've used up almost all of the dough (bake the extra dough as a cook's treat).
5. Bake for 12 minutes, then remove and let cool completely.
6. To assemble the sandwiches, place one cookie facedown on your work surface. Place your cookie cutter on top, and use a spoon to gently fill the cookie cutter with your desired amount of ice cream. Remove the cookie cutter, top with another cookie, and place in the freezer to firm up.
Originally featured in Everything You Need to Host a Galentine's Day Party