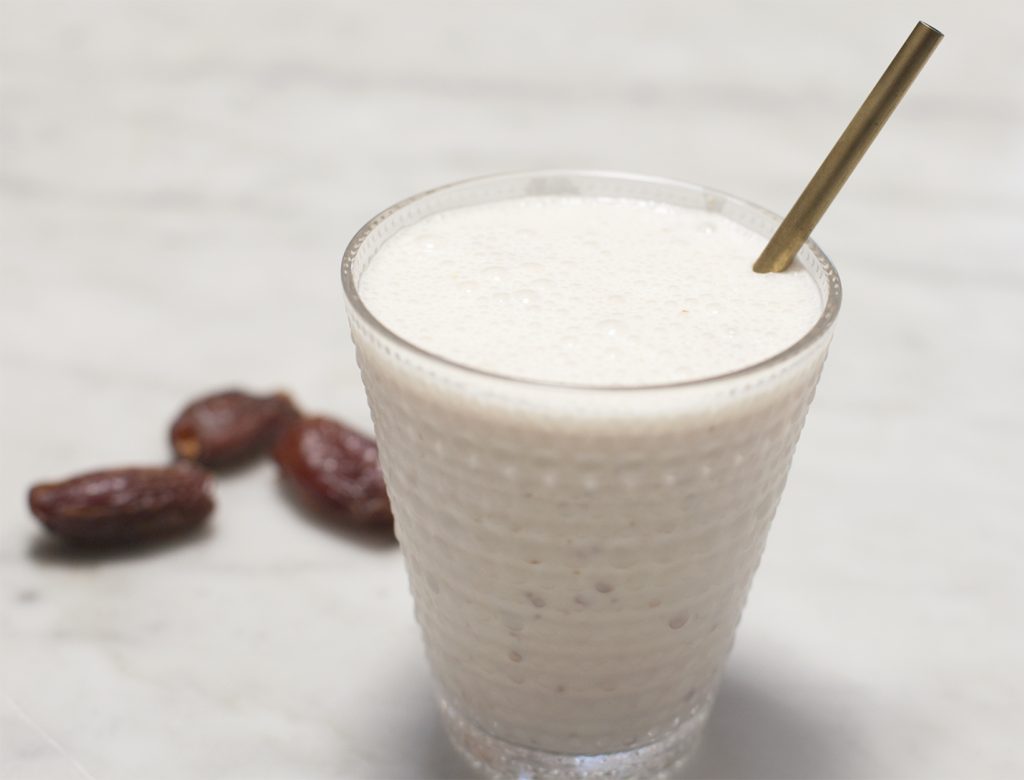 Salted Caramel Date Shake
This is a dairy-free, cleaned-up, slightly salty version of a date shake. Needless to say, we're big fans.
1. If your dates are fudgy-soft, you can skip this step: Place the pitted dates in a small bowl and cover them with boiling water. Let the dates soak for 5 minutes.
2. Strain the dates and place them in a high-speed blender. Add the coconut milk, vanilla, sea salt, lemon juice, and ice.
3. Blend the mixture on high until the ice is uniformly crushed throughout the liquid and you have a smooth, milkshake-like texture. Pour into 2 glasses and drink immediately.
Originally featured in Clean Swaps: Two Easy Midday Snack Upgrades