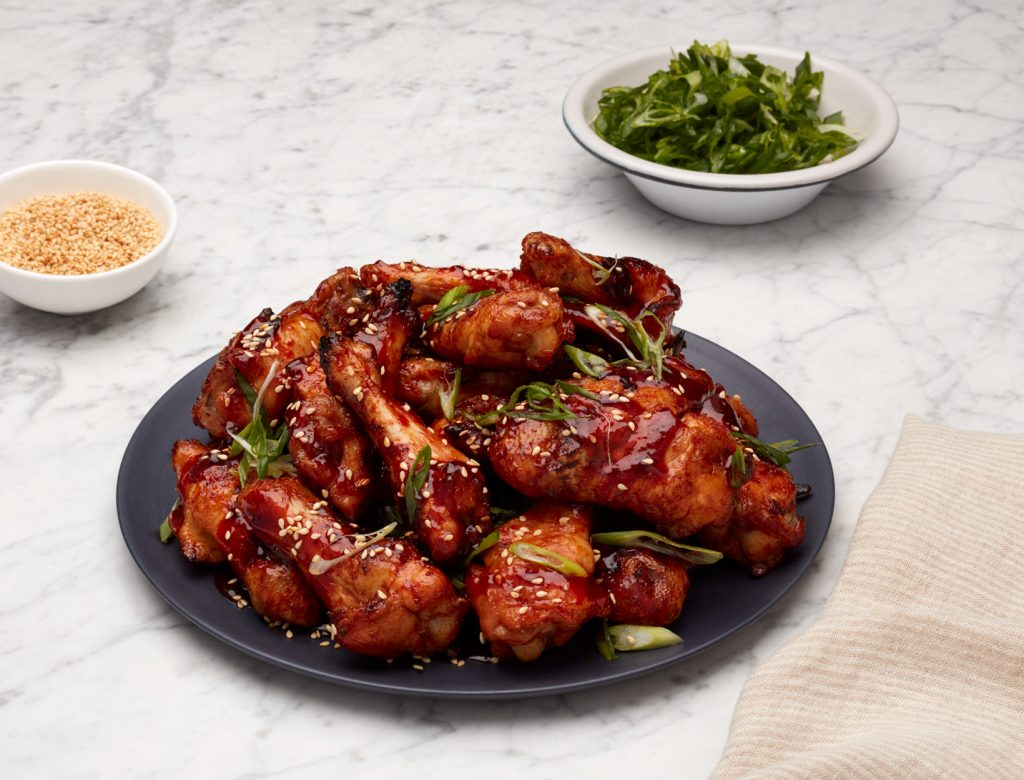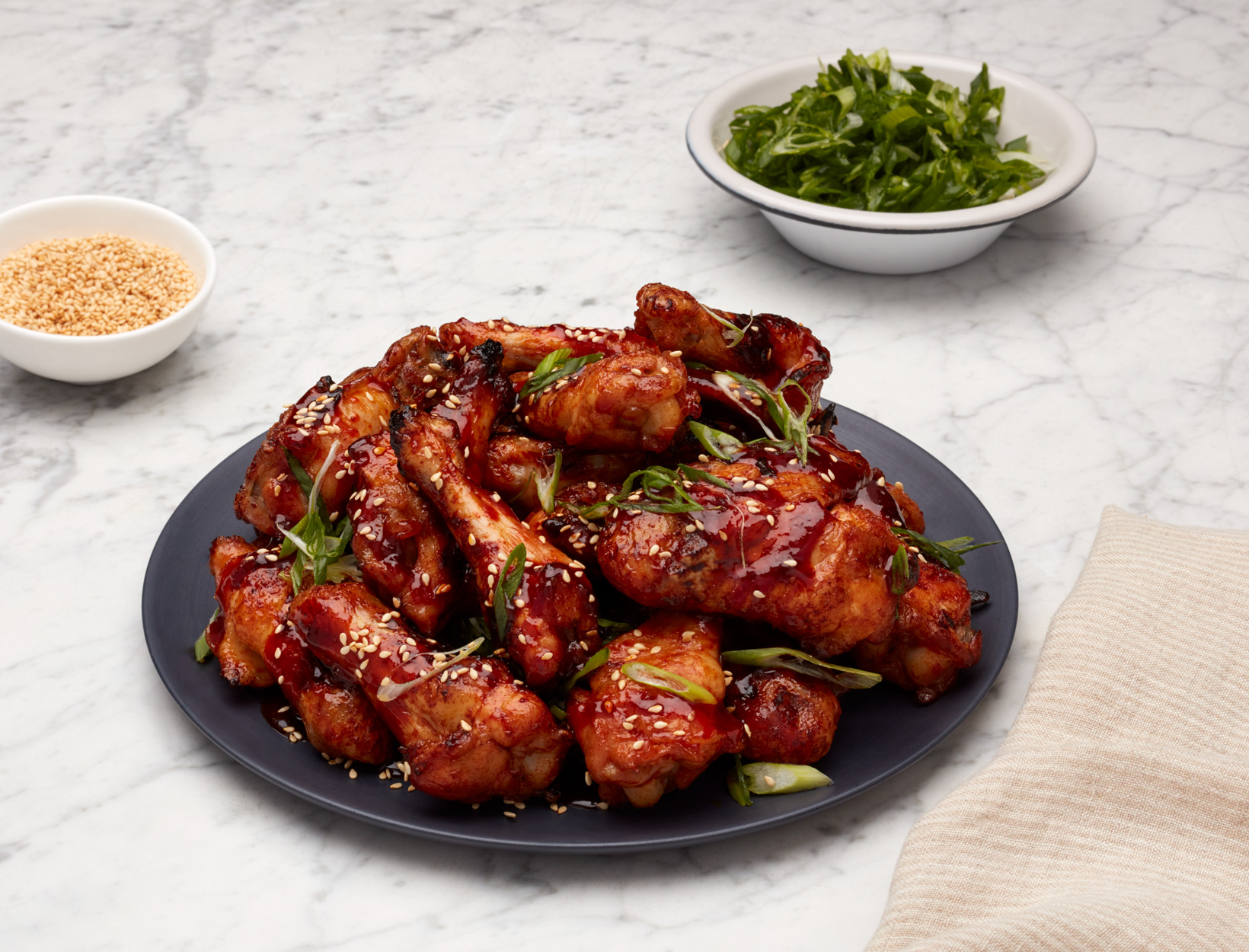 GP's Korean Baked Chicken Wings
If you're in the sticky-saucy chicken camp, then these are the wings for you. Plus, since they're baked, the cleanup is easy and you won't feel the gut-busting effect of your run-of-the-mill chicken wing.
1. Preheat the oven to 400°F.
2. In a large bowl, toss the chicken wings with a few tablespoons of neutral oil and season generously with salt.
3. Then line a baking sheet with parchment and top it with a wire rack. Spread the wings out on the rack. Roast for 30 to 40 minutes, until the wings are crispy, browned, and cooked through.
4. Meanwhile whisk together the next 8 ingredients in another large bowl. Set aside.
5. When the wings are done, toss them in the large bowl with the sauce until well coated. Then set them on another sheet tray lined with parchment. Return to the oven for another 5 to 10 minutes (or until crispy with a bit of char).
6. While the wings finish, reduce any leftover sauce in a small pan over medium heat until thickened; it should take only a couple of minutes. To serve, scatter the wings on a plate, spoon the reduced sauce over them, and garnish with thinly sliced scallions and sesame seeds.
Originally featured in Real Men Eat goop: The Wing