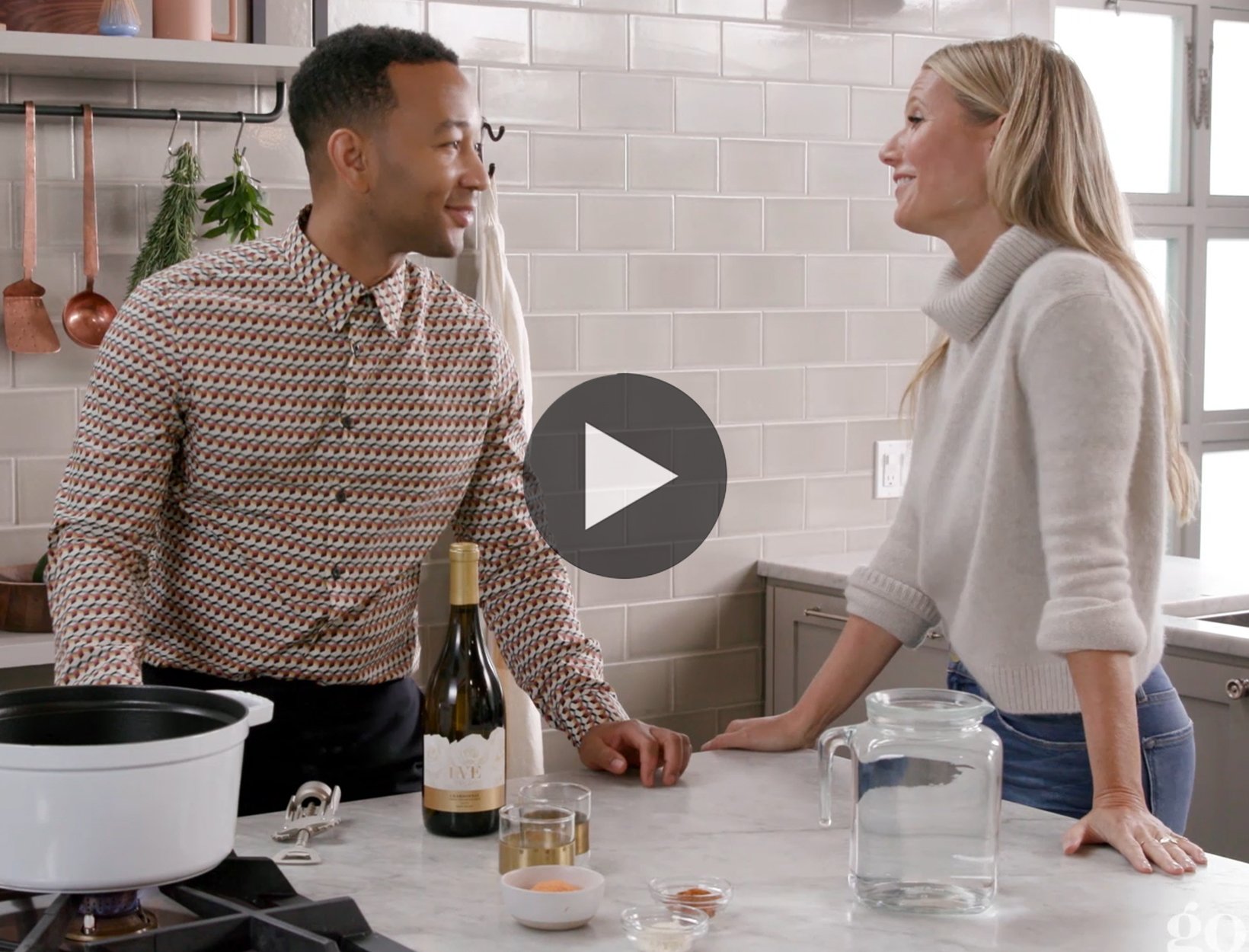 Real Men Eat goop: The Wing
Real Men Eat goop: The Wing
Just in case you needed another reason to love John Legend, he also happens to make really good chicken wings. Like, really good: Brined in Lawry's seasoning salt, dredged in flour, deep fried, and served with spicy honey butter (an element his wife Chrissy added to the recipe), the smell alone of these wings—he whipped up a batch in the goop test kitchen with GP—stopped many of us who were still in the middle of our January detox in our tracks. John poured us a glass of LVE wine—it stands for Legend Vineyards Exclusive as well as "love"—because, yeah, he's a winemaker and a romantic, too.
And while we can all get down with a fried wing (or twelve) at goop, it wouldn't be the our test kitchen if we didn't create a totally delicious, somewhat cleaned-up version, too. GP's take on wings—baked rather than fried, and tossed in a sticky, salty, addictive Korean-inspired glaze—are exactly that. So whether you're a team "deep-fried and dipped in butter" or team "baked and glazed," we highly recommend cracking open a bottle of wine and making these wings for someone you love. Valentine's Day is right around the corner, after all…
More on how to purchase LVE here.
If you're in the sticky-saucy chicken camp then these are the wings for you. Plus, since they're baked the clean up is easy and you won't feel the gut-busting effect of your run-of-the-mill chicken wing.

John (and Chrissy!) obviously know what they are doing in the kitchen because these wings are so crazy good. It takes some prep, but you'll have a hard time ordering wings out once you've tasted how much better they are when you make them at home. Not to mention the spicy honey butter, which we're seriously putting on everything from now on.