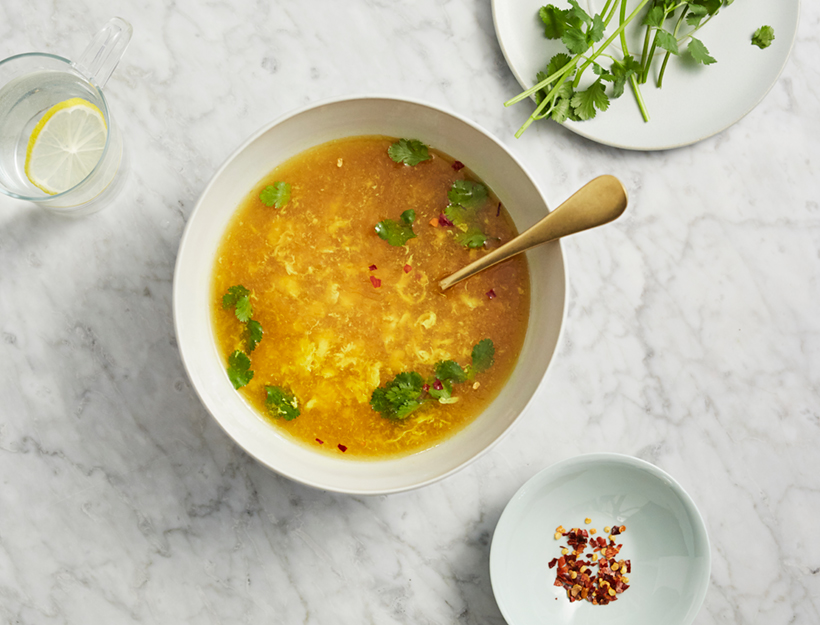 Egg Drop Soup
Egg drop soup may seem like an odd breakfast, but this fortifying bone broth is actually the perfect thing to drink in the morning.
1½ cups chicken bone broth
¼ teaspoon ground turmeric
1 pinch chili flakes
½ teaspoon grated fresh ginger
1 large egg
salt and pepper to taste
a squeeze of fresh lemon
1. Combine the bone broth, ground turmeric, chili flakes, and grated ginger in a small saucepan over medium heat.
2. While the mixture heats up, crack the egg in a small bowl, season with a pinch of salt, and beat with a fork.
3. When the broth is simmering, pour the egg through the holes of a slotted metal spoon directly over the broth, making egg ribbons.
4. Season to taste with salt and pepper and squeeze over some fresh lemon juice just before serving.
Originally featured in The Annual goop Detox 2017