goop x Lacoste
Published on: November 14, 2022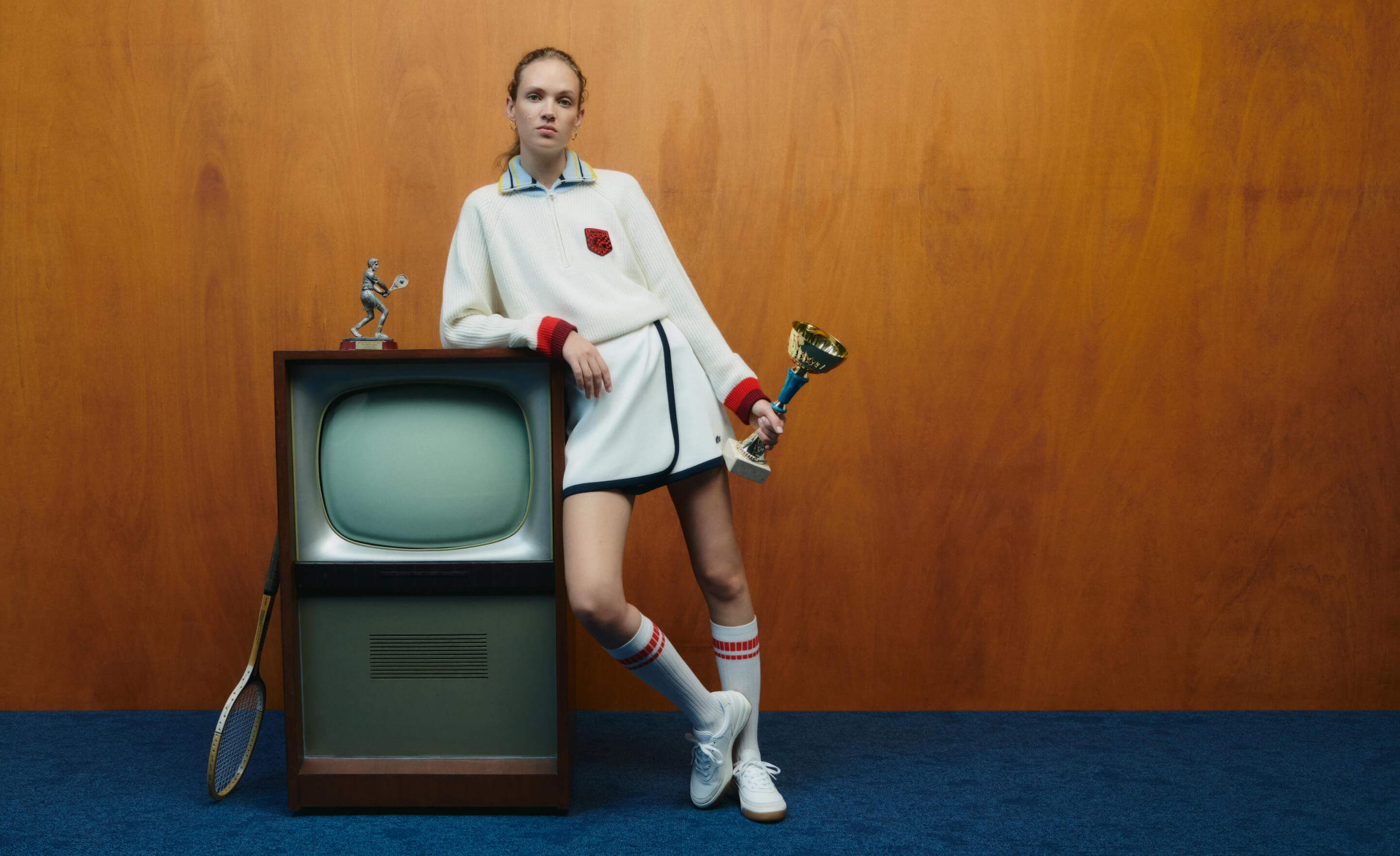 goop x Lacoste
goop x Lacoste
They say the past informs the present. And that is certainly the case for our latest collaboration. Inspired by a certain striped polo dress that Gwyneth made famous two decades ago, this capsule collection reinterprets archival Lacoste designs with modern details, feminine proportions, and fresh shades of blue for both on and off the court.
A Heritage Brand
In 1933, French tennis legend René Lacoste created a lightweight collared shirt designed for ease of movement—revolutionary at a time when many players wore button-ups and ties. (Needless to say, Lacoste's invention took off.) Today, under the creative direction of Louise Trotter, the brand continues to innovate, blurring the lines between creativity and tradition to elegant effect.
Jumpsuit goop x Lacoste, $595
This sporty, double-faced one-and-done combines the ease of a tracksuit and the femininity of a puff-sleeve blouse.
Zipped Sweatshirt and Trousers goop x Lacoste, $285 and $210
With its volume-happy shoulders and bright-colored trim (that collar! those cuffs!), this set is a far cry from your old gym teacher's tracksuit.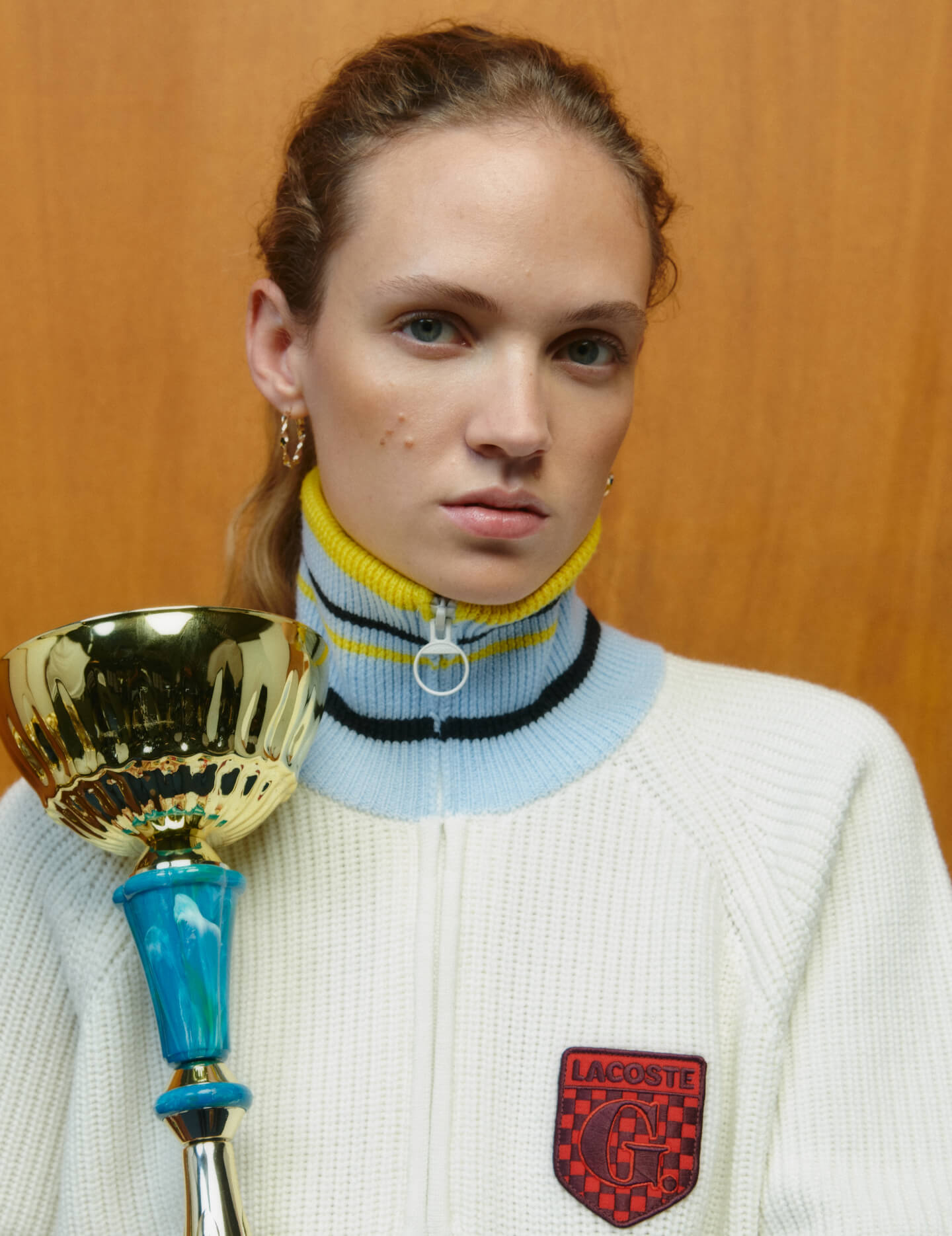 Sweater goop x Lacoste, $320
Zipped up over leggings (for a walk) or trousers (for work), this chunky wool sweater plays both sides.
Crewneck Sweatshirt and Trackpants goop x Lacoste, $195 and $170
Flattering proportions, breathable French terry, and subtle, tonal cobranded shield? Game, set, match.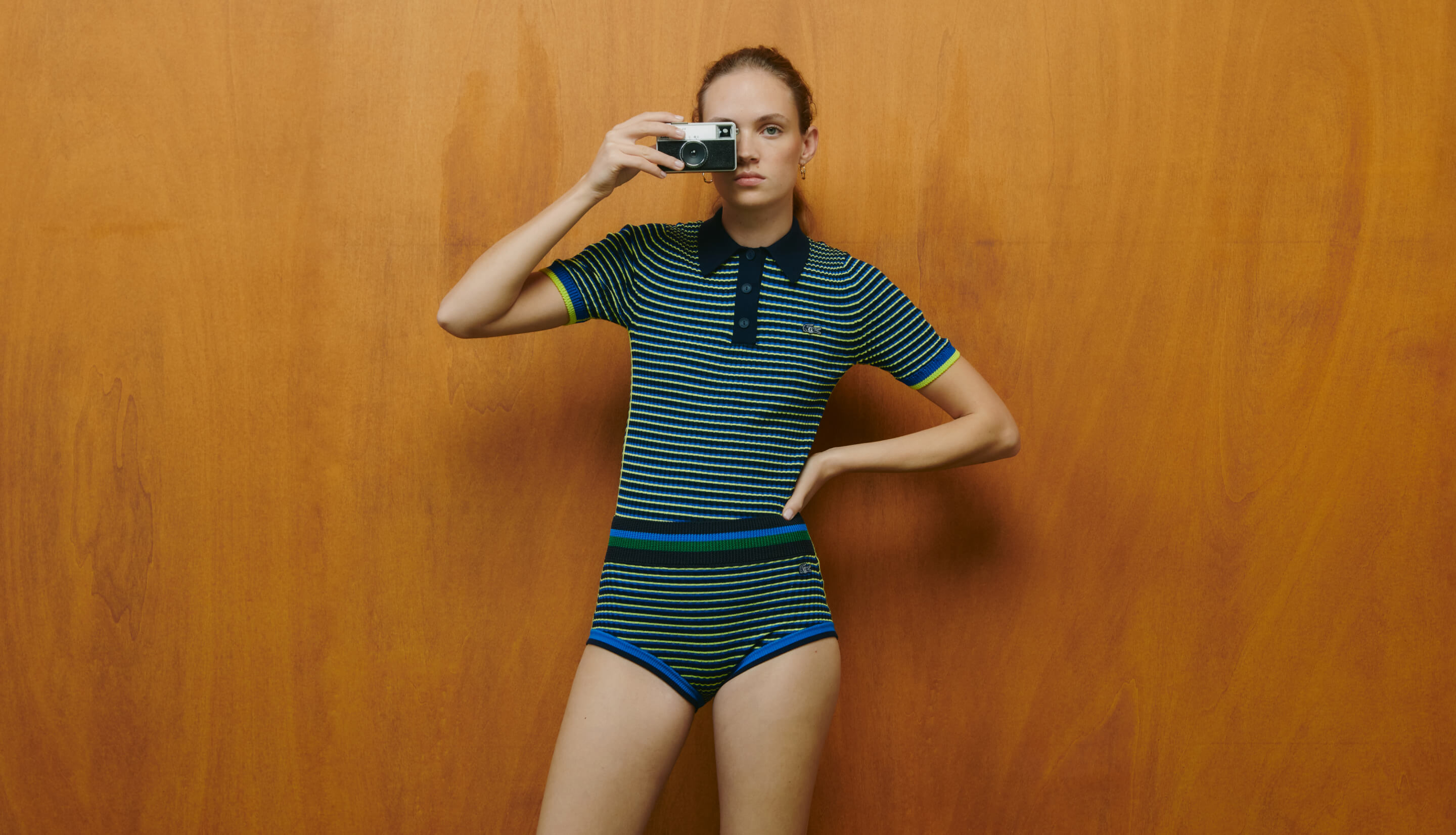 Polo Sweater and Knit Shorts goop x Lacoste, $190 and $150
Sticking with the striped theme (because pourquoi pas?), this slim-fitting rib-knit set is, in a word: adorable.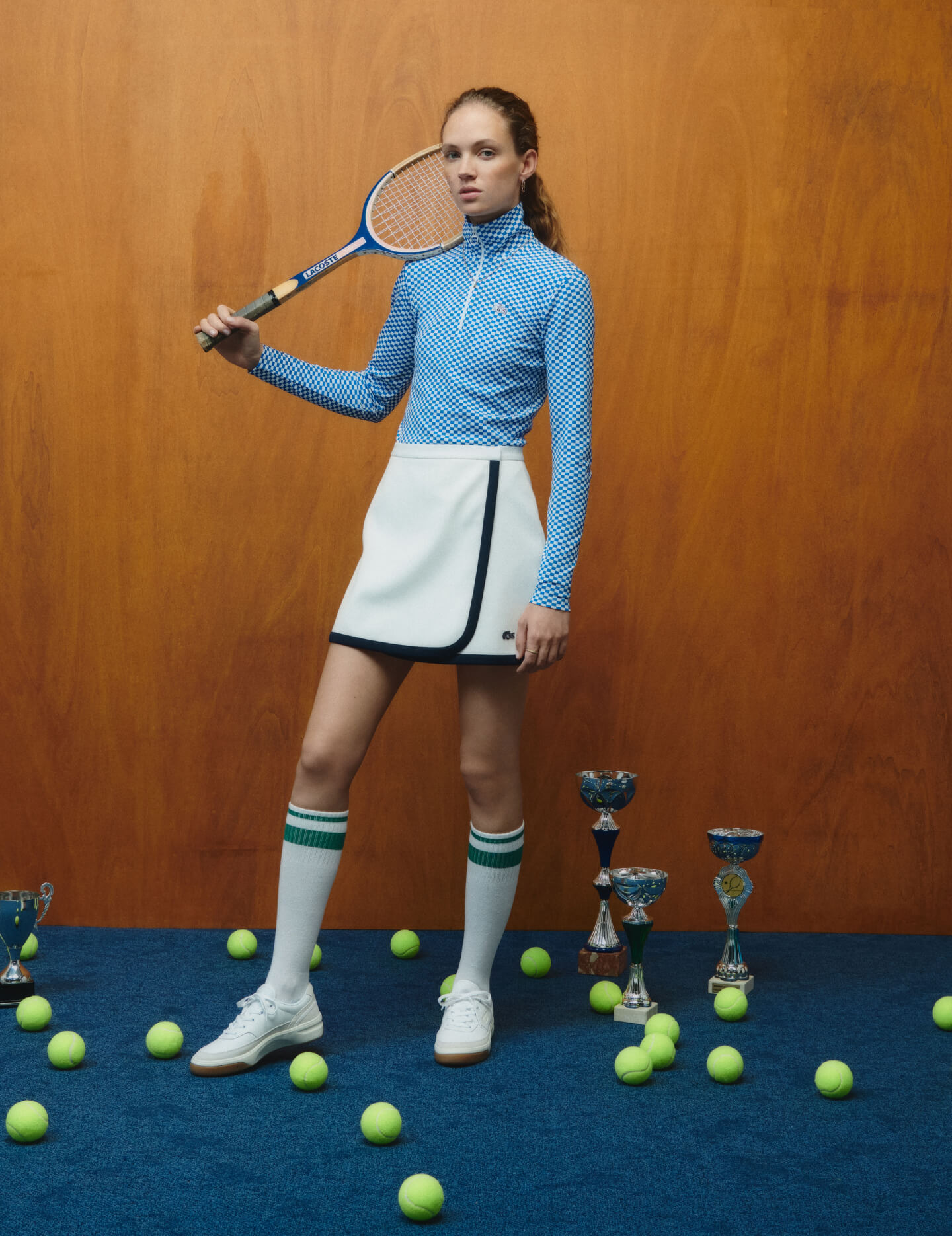 Tee and Skirt goop x Lacoste, $150 and $180
This performance-minded pairing—slim, checkered long-sleeve and classic tennis skirt—is what the kids would call a serve.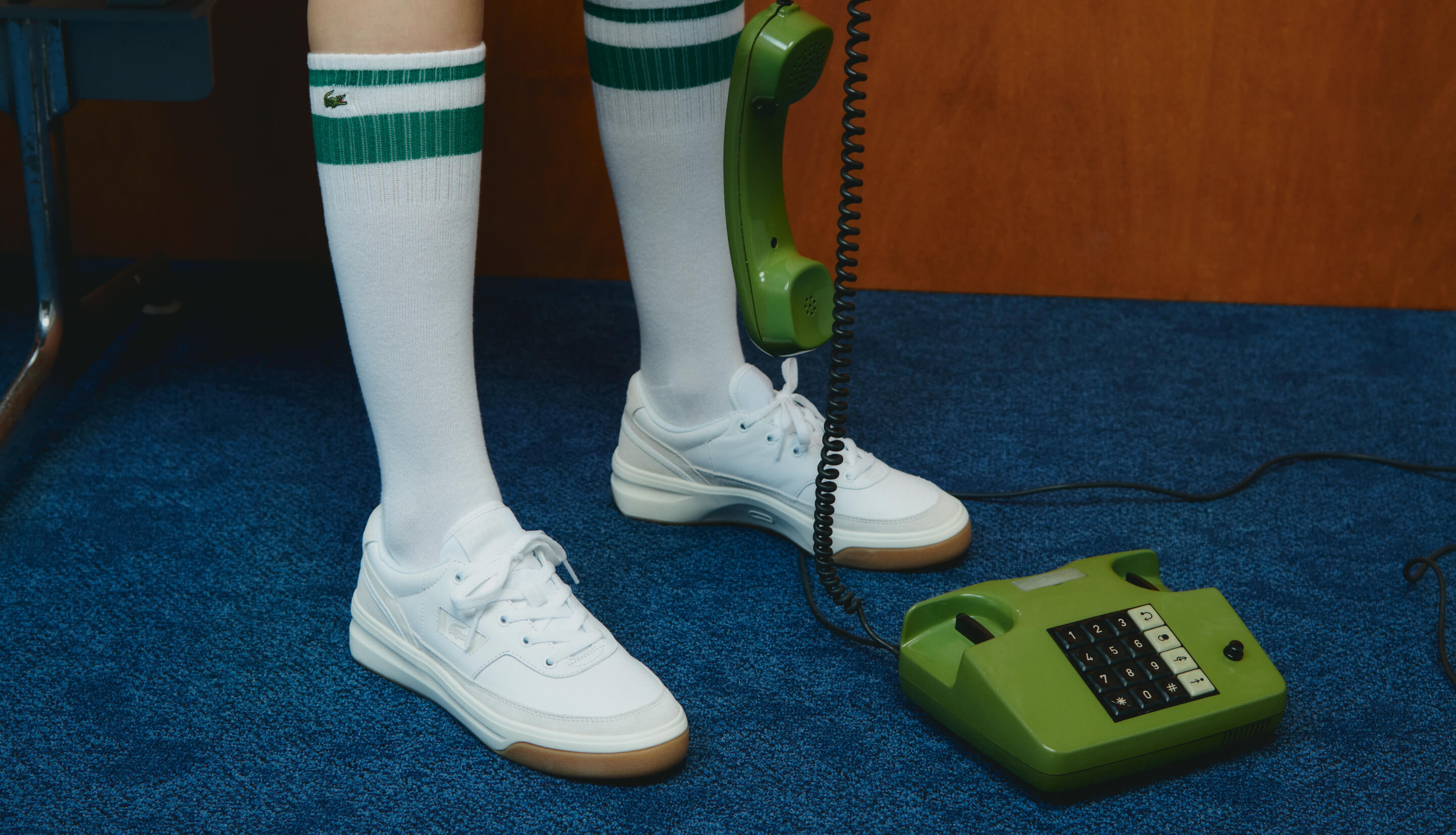 Sneakers goop x Lacoste, $150
The silhouette may be borrowed from the '80s, but the all-white treatment feels very of the moment. Like everything else here, these shoes are limited-edition—so treat this like a true sneaker drop and snatch them up while you can.