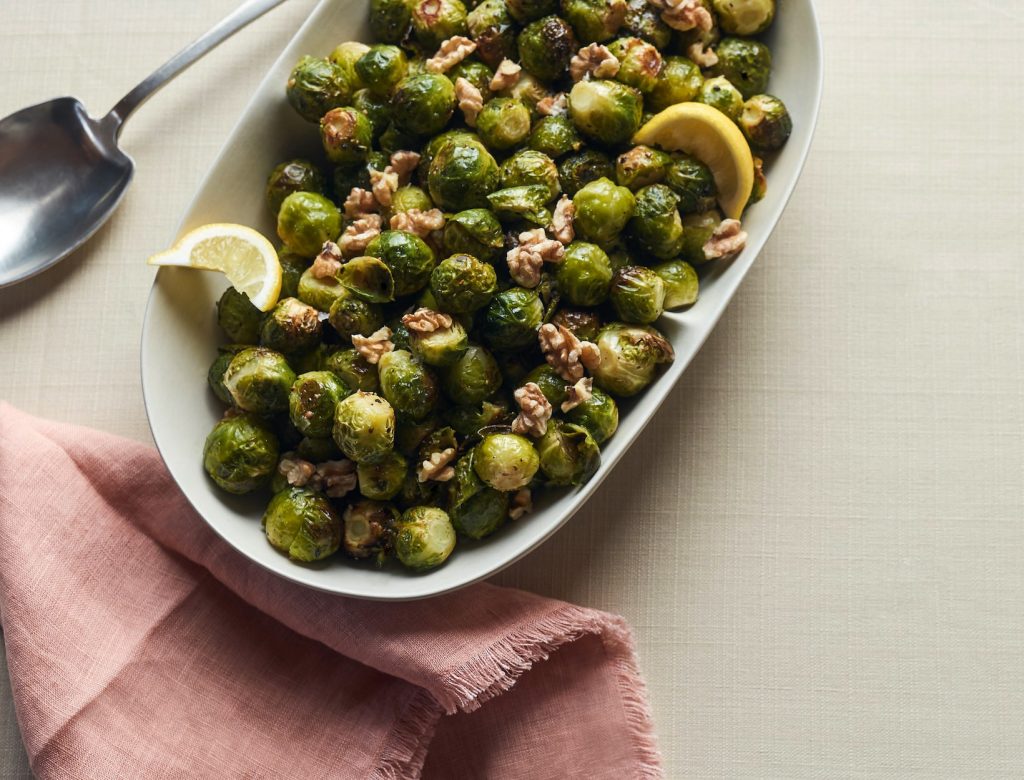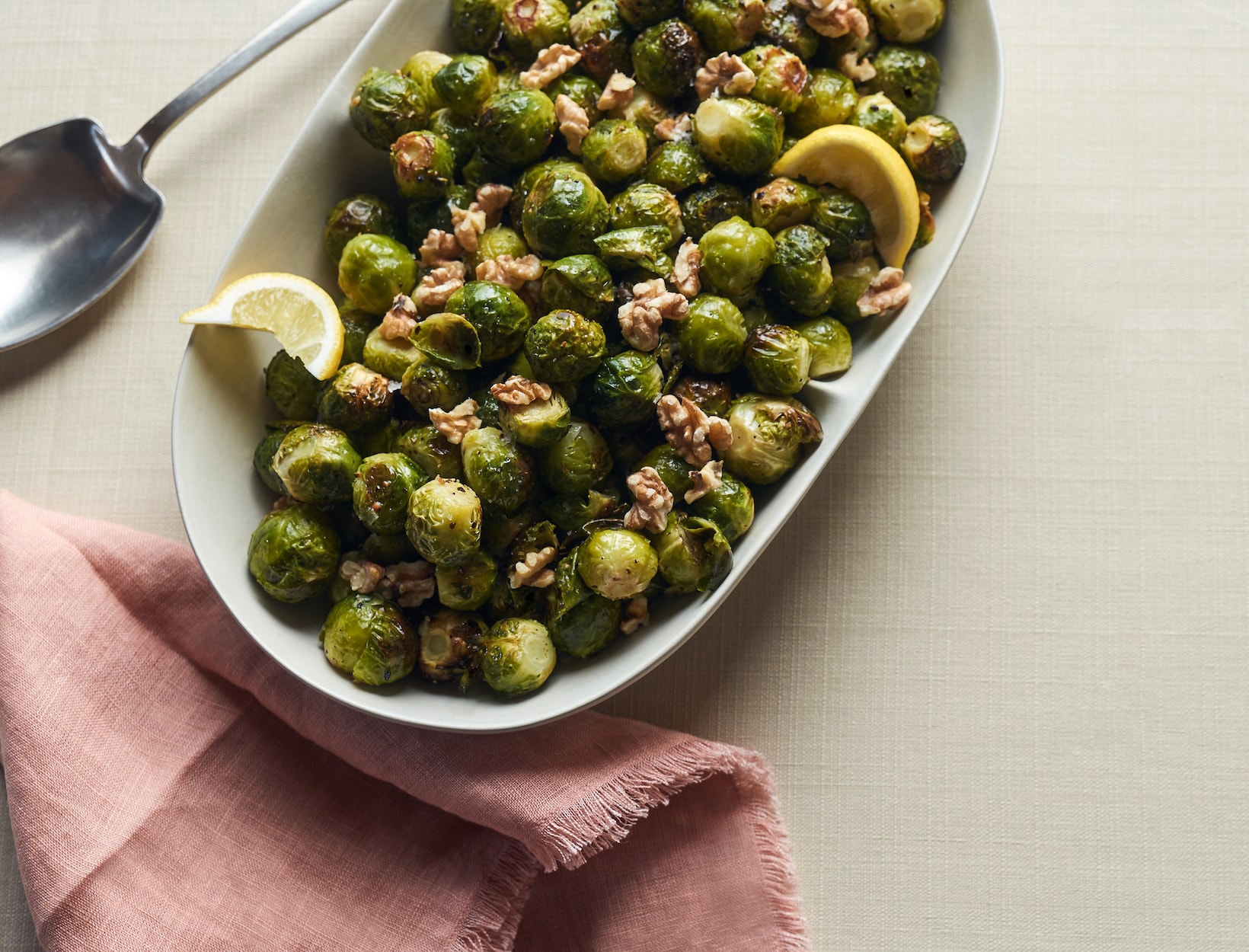 Roasted Brussels Sprouts with Walnuts and Lemon
While simple roasted Brussels sprouts with olive oil and salt are delicious on their own, the addition of lemon and toasted nuts really turns up the flavor here.
2 pounds Brussels sprouts, stem ends trimmed and cut in half
olive oil
coarse salt and freshly ground pepper
2 teaspoons freshly squeezed lemon juice
½ cup walnuts, toasted and coarsely chopped
1. Preheat the oven to 400°F.
2. Toss the Brussels sprouts with olive oil salt and pepper. Cook for approximately 15 to 20 minutes until crispy brown, tossing halfway through.
3. When ready, add the lemon and walnuts and enjoy.
Originally featured in A Three-Course Vegetarian Menu to Satisfy Any Carnivore