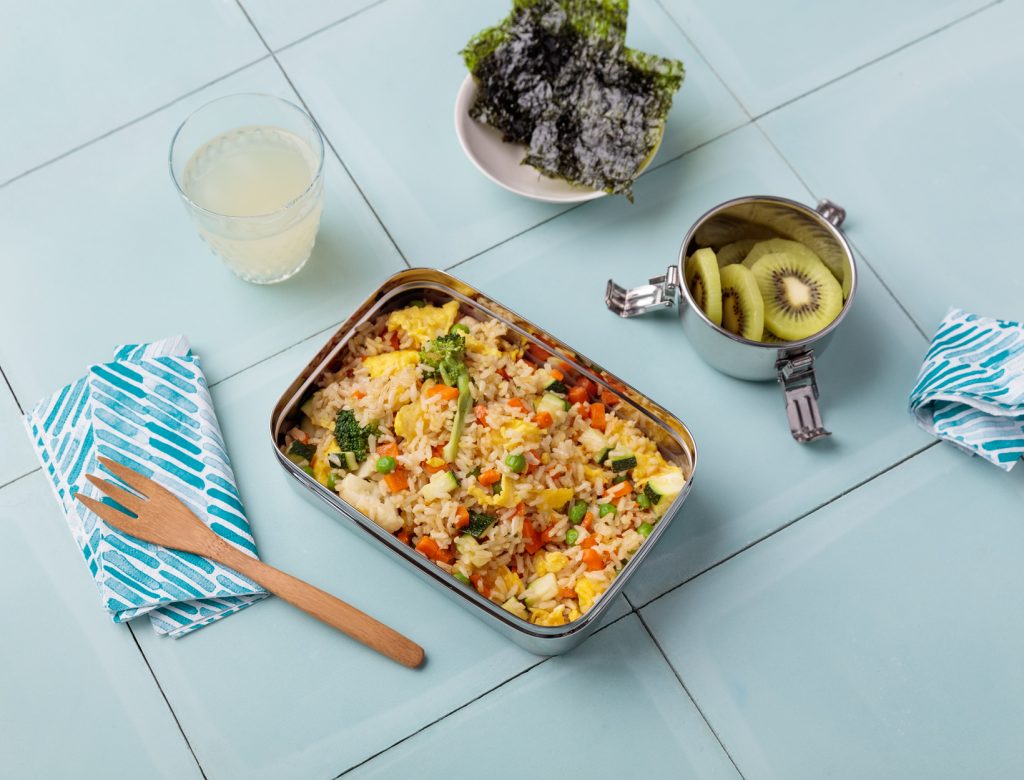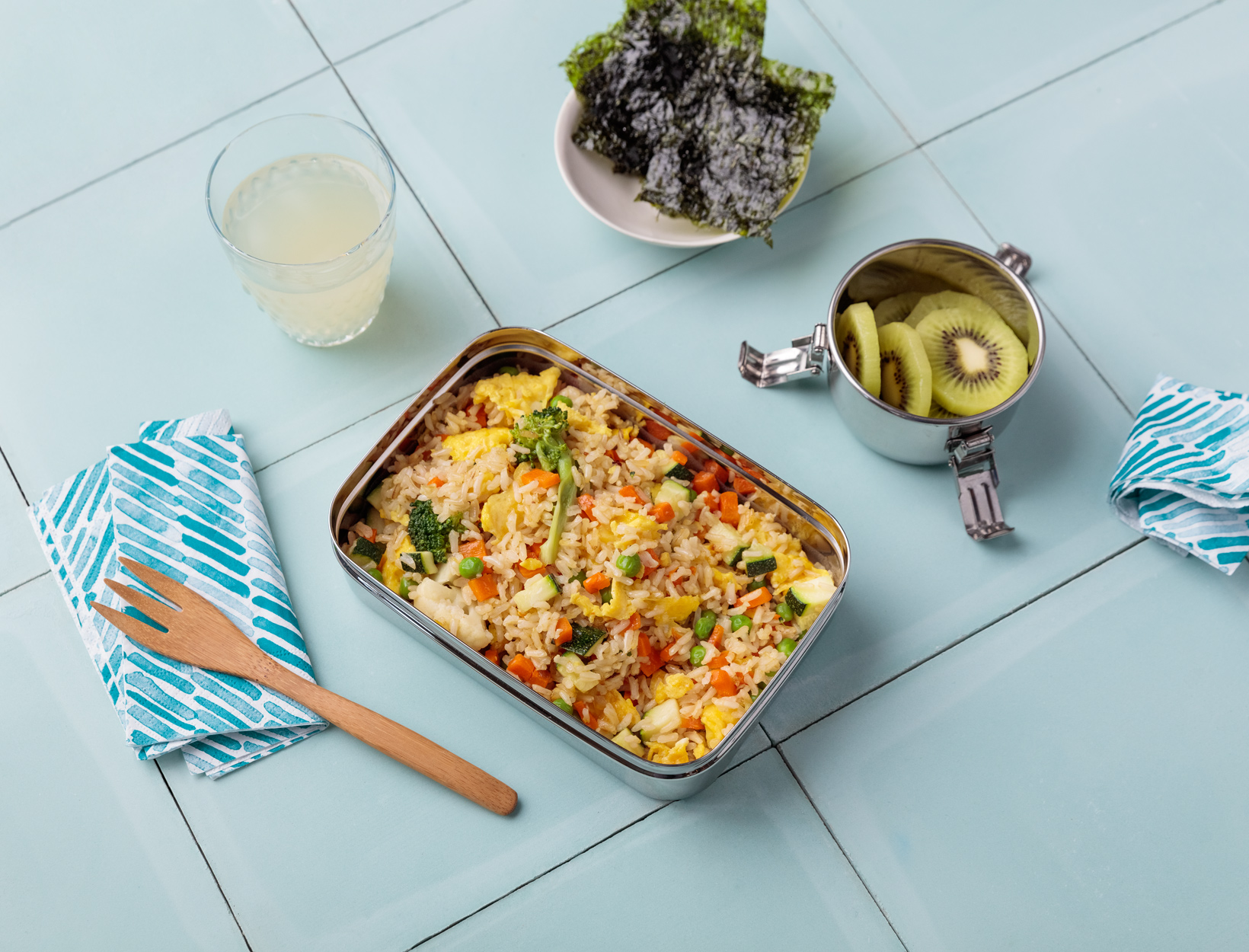 Quick Fried Rice with Seaweed
Fried rice is a culinary home run with kids. This version comes together quickly and works no matter what combination of veggies you have on hand. You can easily make it vegan by nixing the egg and adding tofu or edamame for a little extra protein.
1. Sauté the shallot and carrot in the avocado oil for a few minutes. Add the rice and the veggies and cook, stirring often, for 4 to 5 minutes.
2. Push the sauté to the side and break the eggs into the same pan, scrambling them. Once they're cooked, mix it all together, then add the sauces. Transfer to a lunch box. Kids love a little extra tamari in a cute container and chopsticks, too.
3. Serve with a side of seaweed snacks.