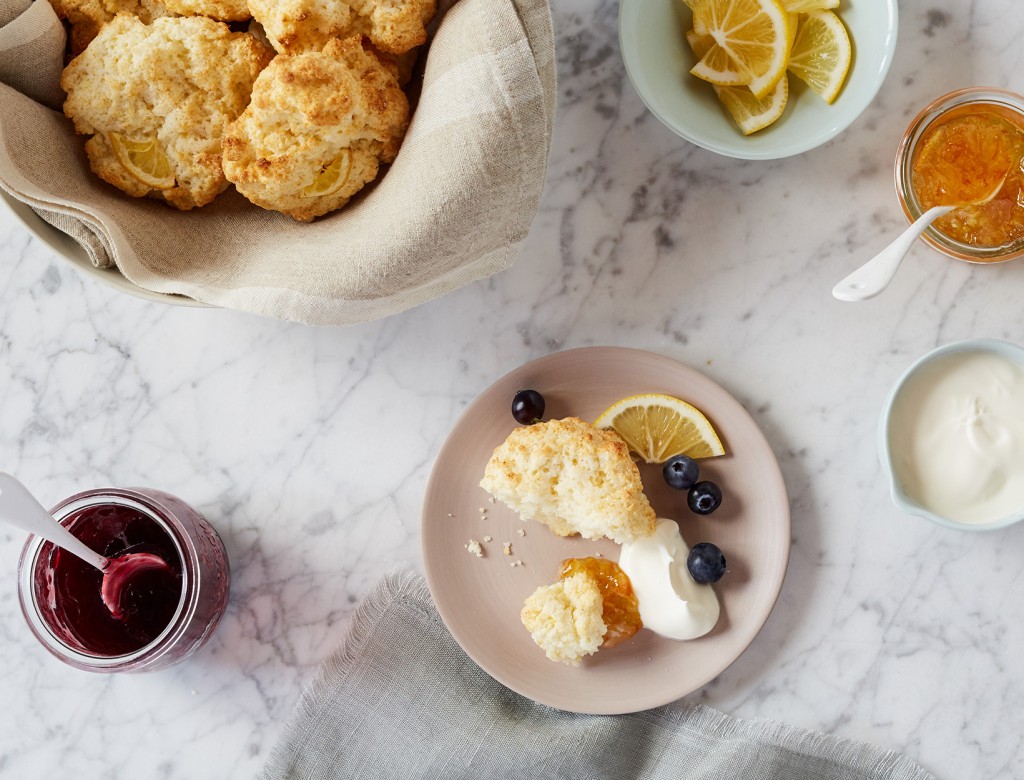 Gluten-Free Drop Biscuits with Lemon Zest
These drop biscuits are super easy to make and a guaranteed crowd-pleaser. Serve with you favorite jams and crème fraîche (or clotted cream, if you can find it).
1. Preheat the oven to 425°F.
2. Combine the flour, baking powder, kosher salt, sugar, and lemon zest in a medium bowl and whisk to combine.
3. Pour in the heavy cream and use a wooden spoon (or your hands) to mix until the dough just comes together.
4. Line a baking sheet with parchment paper and use an ice cream scoop, a spoon, or your hands to scoop 12 biscuits onto the sheet.
5. Brush each biscuit with a little heavy cream and sprinkle each with a little sugar.
6. Bake in the oven for 8 to 10 minutes, or until slightly puffed and starting to brown on top.
7. Let cool slightly, then serve with crème fraîche and jam.