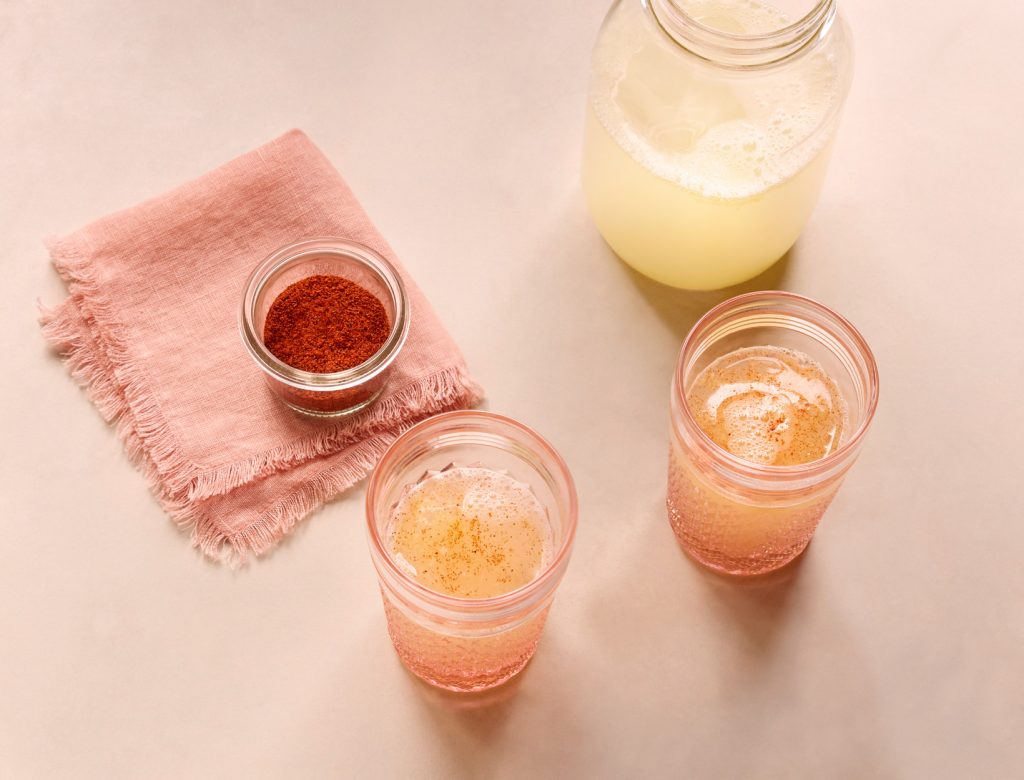 Elissa's Detox Tonic
"Increasing your intake of probiotics with this tonic can improve digestion and boost your mood," says Goodman. It's an incredible way to heal your gut and start your day.
2 to 4 ounces coconut kefir or Kevita Sparkling
Probiotic Coconut
2 to 4 ounces George's Always Active Aloe Vera
2 teaspoons Braggs's Apple Cider Vinegar
juice of 1 lemon
2 inches ginger root, juiced
pinch cayenne
10 ounces filtered water
Mary Ruth's Liquid Probiotic (1 dropperful)
1. Add all ingredients into jar, finish with filtered water, and shake well. Best served chilled.
Originally featured in A 3-Day Summer Reset