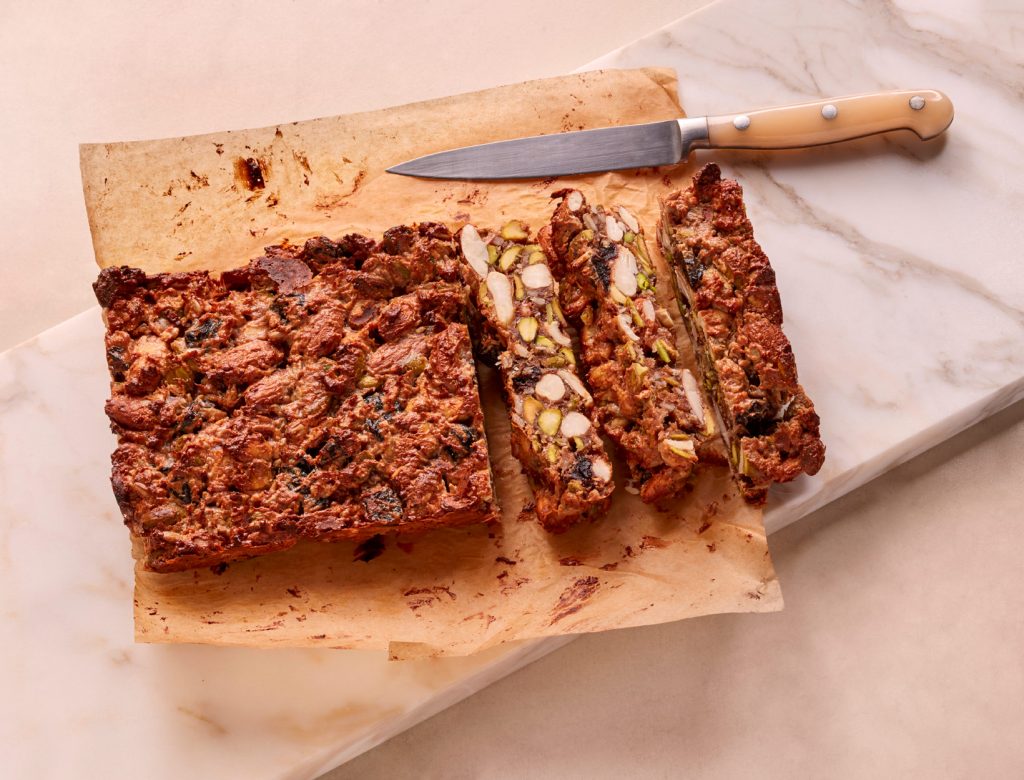 Crunchy Nut and Fruit Bars
These tart and nutty bars are easy to make and taste so much better than the store-bought version.
1. Soak dates in hot water for minimum 20 minutes, until softened. Peel off the skin and remove the pits. Add dates, almond butter, salt, and 2 tablespoons of water to food processor. Pulse until smooth, adding additional water 1 teaspoon at a time as needed. Mixture should be firm but smooth.
2. Combine the rest of the dry ingredients in a mixing bowl. With clean hands, work the date-and-almond-butter mixture with the nuts, dried fruit of your choice, and shredded coconut until completely blended.
3. Line a pan (a loaf pan works great for these bars) with parchment paper and firmly pack the mixture into the pan. For crunchier bars, bake at 325°F for 20 to 25 minutes.
4. For the raw bar option, simply place in the fridge and allow to set for a minimum of an hour before cutting. Keep refrigerated and enjoy within a week.
Originally featured in A 3-Day Summer Reset