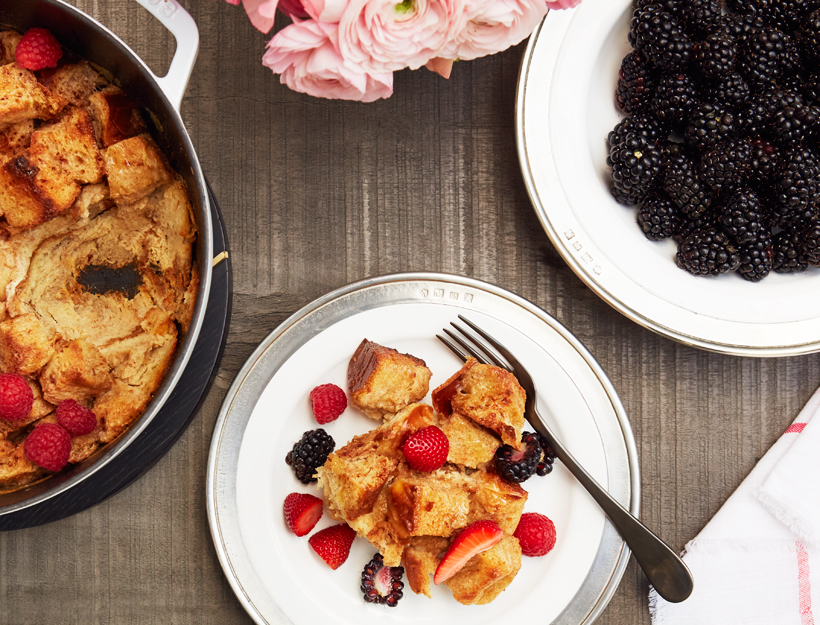 Cinnamon French Toast Bread Pudding
You can assemble this bread pudding the night before and bake it off in the morning. Cook it in a pretty dish and it can go straight from the oven to the table.
1. Preheat the oven to 350°F.
2. Butter an 8-inch square baking dish or 2½-quart Dutch oven.
3. Cut the challah into 1-inch pieces and place in a large bowl.
4. Whisk the eggs and egg yolk in a separate large bowl. Add sugar, cinnamon, and vanilla and whisk to combine. Whisk in whole milk and half-and-half and pour the mixture over the cubed challah.
5. Let the mixture sit for 10 minutes before transferring to the prepared baking dish. Top with the diced butter, pop in the oven, and bake for 20 minutes.
6. Eat hot or at room temperature with fresh berries, if desired.