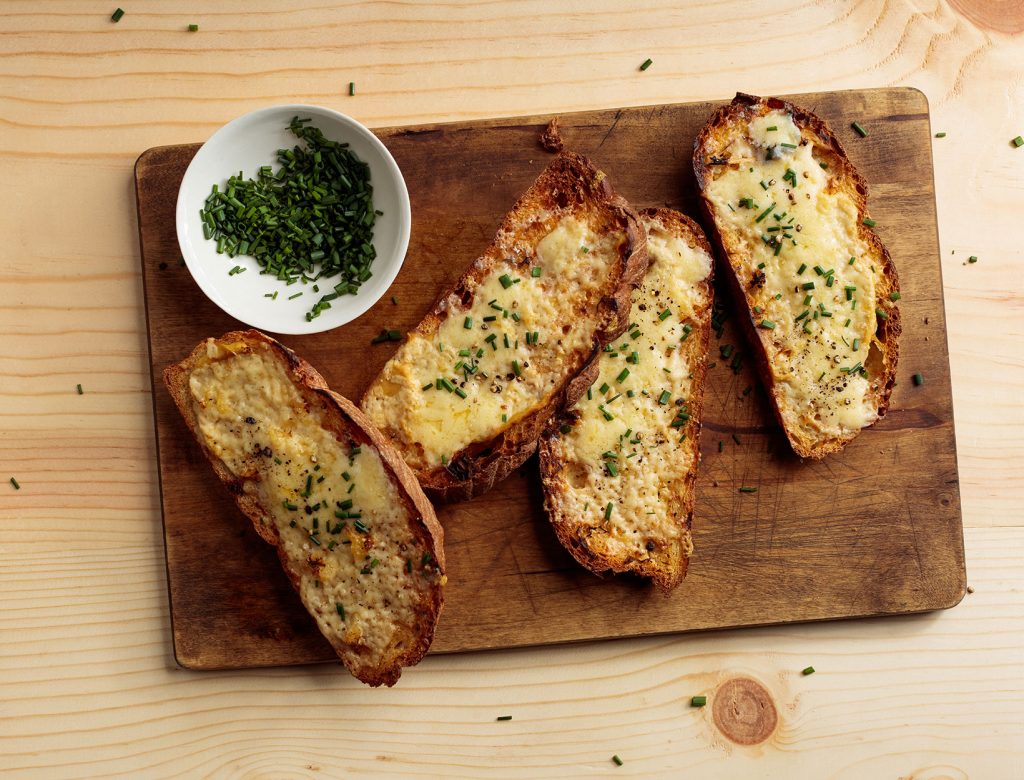 Cheddar and Horseradish Tartines
Cheddar, spicy horseradish, and tangy mustard make this the ultimate grilled cheese.
1. Heat oven to 400°F.
2. Place the slices of sourdough on a sheet tray, and toast in the oven for 4 to 5 minutes. Once lightly toasted, evenly divide the Dijon and horseradish among the 4 slices, spreading each slice thoroughly. Layer Cheddar cheese over each slice, and return to the oven for 8 to 10 minutes, until cheese is completely melted.
3. Finish with a generous pinch of chives and salt and pepper.