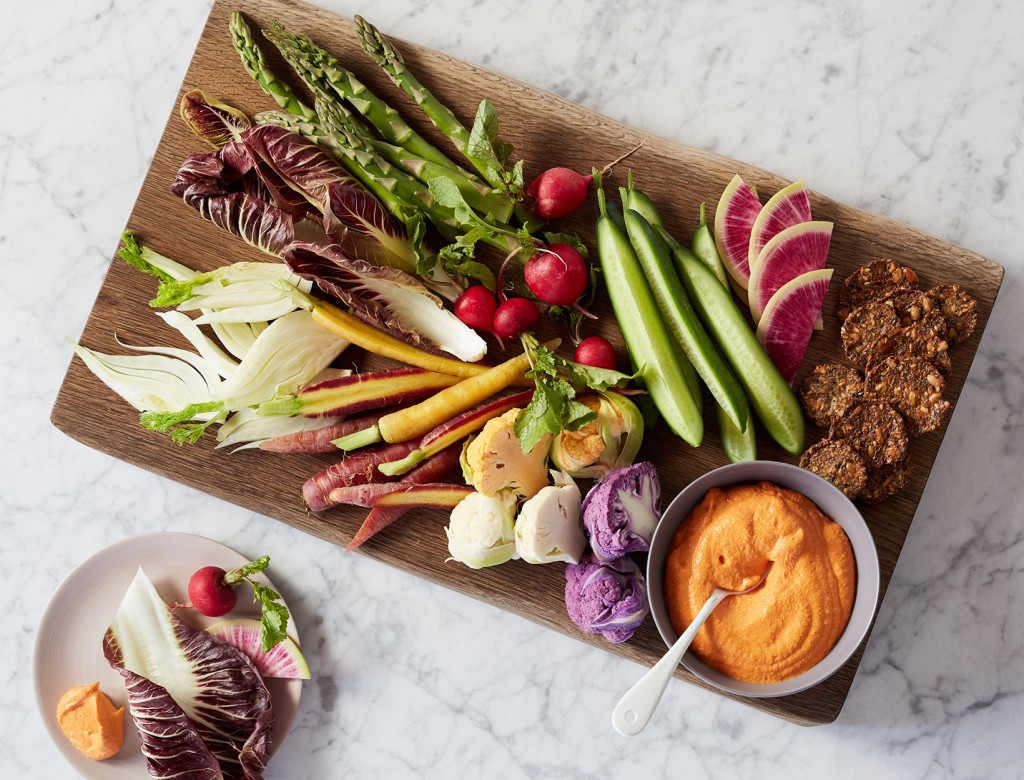 Cashew Pimento "Cheese"
This cleaned-up, vegan version of the Southern classic tastes almost as good—and is way better for you. If you're hosting a Derby Party (it's May 6), this is sure to be a crowd-pleaser.
1 ½ cups raw cashews, soaked in water for at least two hours or up to overnight
1 9.9-ounce jar piquillo peppers, drained
2 tablespoons spicy mustard
2 teaspoons worchestershire sauce
1 grated garlic clove
salt to taste
1. Combine the first five ingredients in a large bowl. Blend with an immersion blender until mostly smooth, but still a little chunky. Season to taste with salt and pepper.
2. Serve with crackers, crudités, or whatever your heart desires.