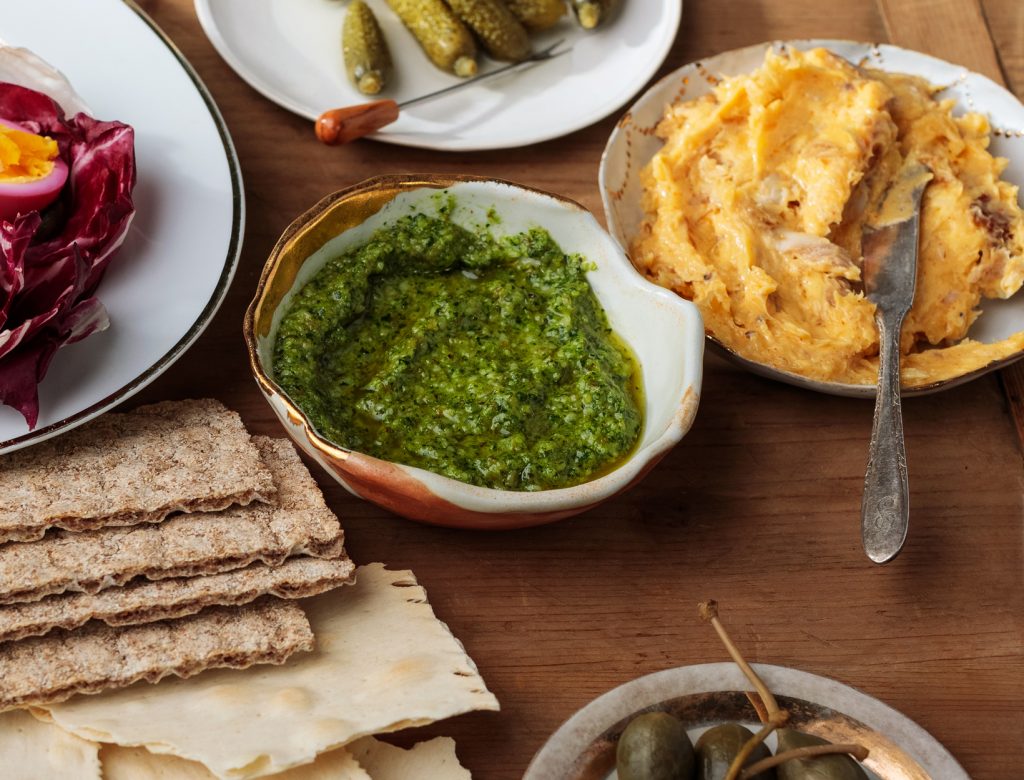 "A savory spread and an all-around wonderful condiment, our tannic, slightly bitter pesto is used here at the restaurant as a base for roasted cauliflower, broccoli rabe, pickled mushrooms, and salty, pan-fried pancetta. For the vesper board, we fill a ramekin full and let our guests use it as they see fit (as a dip for veggies, spread onto bread). If you double the recipe, you can keep this deliciousness in the fridge to mix with roasted mushrooms or other veggies, use atop a seasonal pasta with ricotta and peas, or use as a base layer on your favorite sandwich."
1. Place all ingredients in a food processor and purée until smooth. The
pesto should be spreadable, not runny.
2. Store in an airtight container for up to a week.