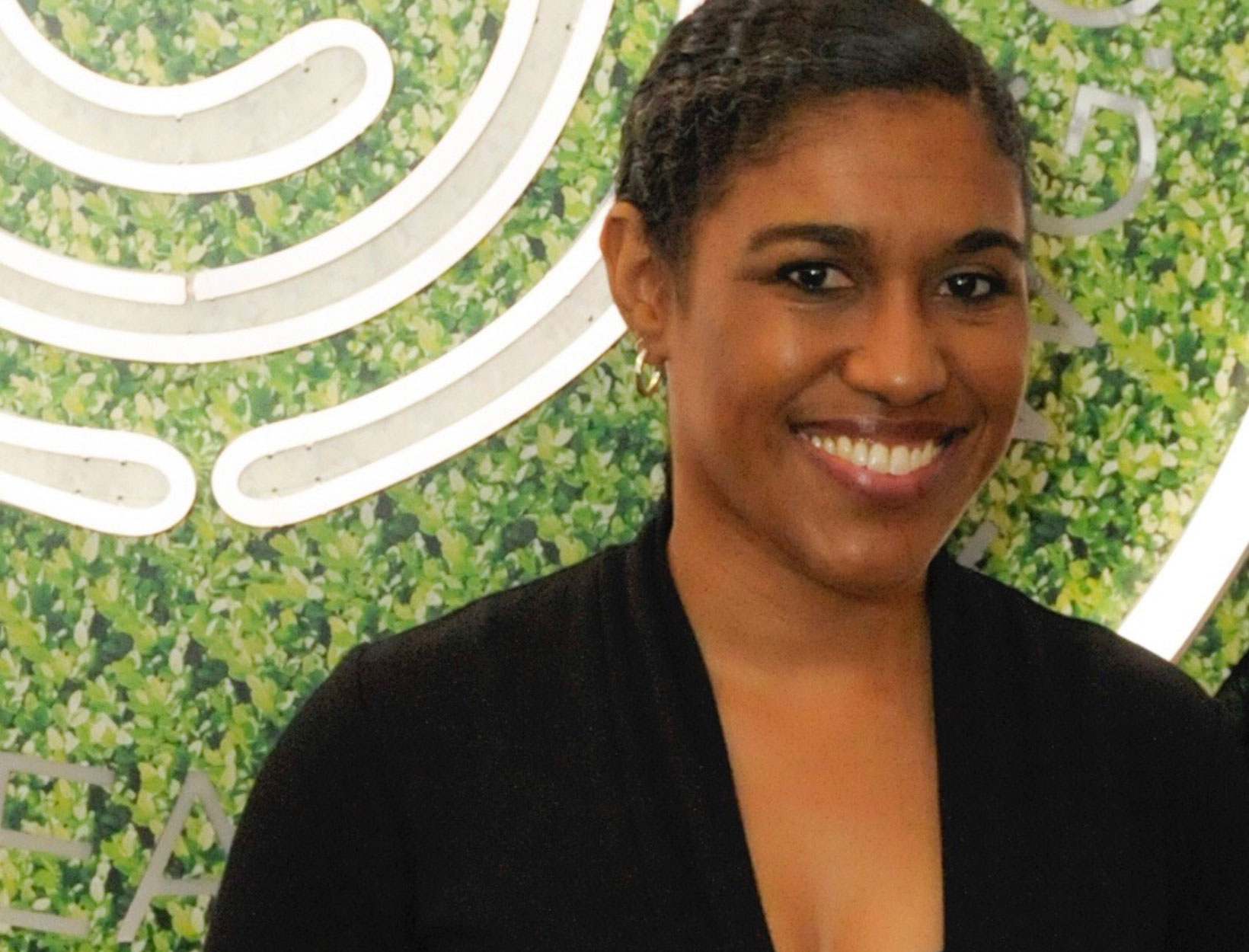 THE BEAUTY CLOSET PODCAST
The goop Questionnaire:
Nneka Leiba, the Environmental
Working Group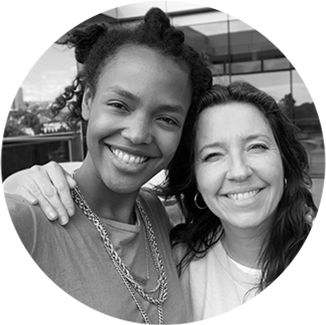 goop beauty editors Jean Godfrey-June and Megan O'Neill love to ask—and
answer—questions. In their new podcast, The Beauty Closet, they're doing both. To familiarize you with each week's guest, we came up with a goop beauty (and life) questionnaire.
THIS WEEK WE'RE TALKING TO:
Nneka Leiba, vice president of healthy living science
at the Environmental Working Group
We were already sitting down, hurriedly going over our notes, when Nneka Leiba strolled into The Beauty Closet podcast recording studio. Despite her easy smile, softly lilting accent (she's originally from Jamaica but has lived in Washington, D.C., for years), and glowy skin, we were nervous. She's something of a legend around the goop offices. A brain like Leiba's is formidable. She's been an authority on clean, nontoxic beauty for years, and working with her on goop stories has put us into semiregular contact with that brain.
Leiba leads the healthy living science team at the Environmental Working Group (EWG), a Washington, D.C.–based nonprofit that assesses the health effects of chemicals in cosmetics, personal-care and cleaning products, drinking water, and more. The beauty and personal-care industry is all but unregulated, which means that companies can put harmful, potentially toxic ingredients into products we use every day. Like goop, EWG and Leiba are determined to make the industry more transparent, so that hopefully, someday, we all can know what we're putting on our skin. If you're curious about whether your face cream, conditioner, or mascara—or any other product you use—is free of the hormone-disrupting, irritating, or potentially toxic chemicals common in conventional beauty products, EWG is an excellent source. EWG's Skin Deep database rates roughly 70,000 products on a scale of one—low hazard—to ten—high hazard—and evaluates almost 11,500 ingredients for potential toxicity.
goop Clean Beauty
Shop Favorites

Miracle

Face Oil

Vintner's Daughter
Active Botanical Serum
goop, $185

SHOP NOW

Lightest Super
Moisturizing Serum

Dr. Barbara Sturm
Hyaluronic Serum
goop, $300

SHOP NOW

Glow-Boosting

Body Lotion

goop Beauty
GOOPGLOW Body Luminizer
goop, $48

SHOP NOW
It might sound dramatic, but talking with Leiba was life-changing. If you've ever even remotely considered going clean with your beauty routine, you need to hear this conversation. We talked about which beauty products to go clean with first, why black girls are going through puberty much earlier than girls of other races are, why you should avoid spray sunscreen, the fact that the word "fragrance" listed on a label can (legally) be hiding 4,000 undisclosed potentially toxic chemicals that the manufacturer doesn't want you to see, and much more.
Listening to Leiba's episode, it's easy (and perfectly appropriate) to get angry about the way conventional beauty companies have treated us, the total lack of transparency and regulation in and around the industry. To offset some of this heavier stuff, we got her to answer a few questions from our goop beauty questionnaire.
When did you last use SPF?
This morning!
Hometown?
Kingston, Jamaica.
What would you put on your neon sign?
She believed she could, so she did!
Wouldn't fly without?
A book, gum, and my iPod.
Favorite book?
One recent favorite: Becoming.
Two beauty products that are always in your purse?
Lip gloss and hand cream.
Preferred form of exercise?
Dancing.