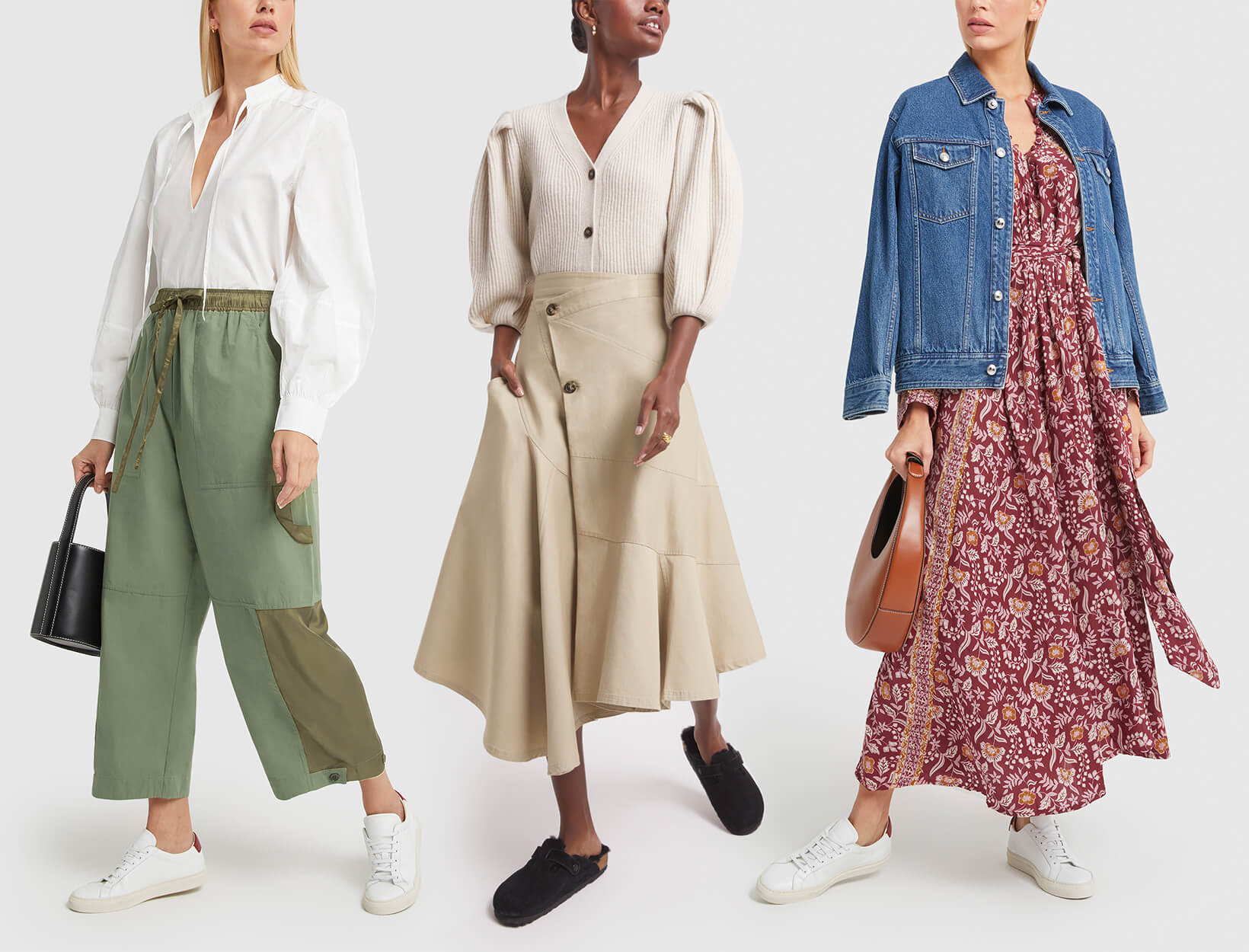 A Week of Outfits for Your
"Get Dressed" Resolution
We may have rounded the corner into 2021, but when it comes to getting dressed, our MO isn't that different than it was last year. Stretchy waistbands are still the default. We're all for doing less. Our heels will, in all likelihood, continue to collect dust until the CDC greenlights going out again—and we're okay with that. Below, a week's worth of looks for staying the course.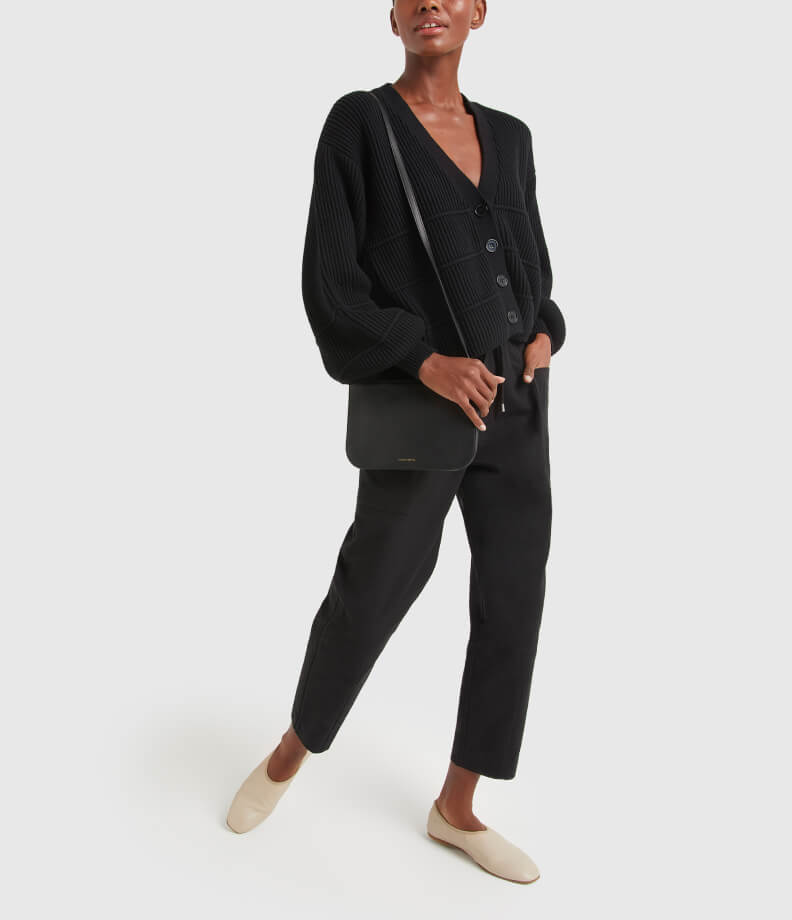 Monday
All-black may feel right for easing into the workweek, but if you've got an early-morning Zoom on the calendar, it's the neck-up details—like a bedhead-taming hair tie or a swipe of balm in a your-lips-but-better shade—that really come in clutch.
Wear It With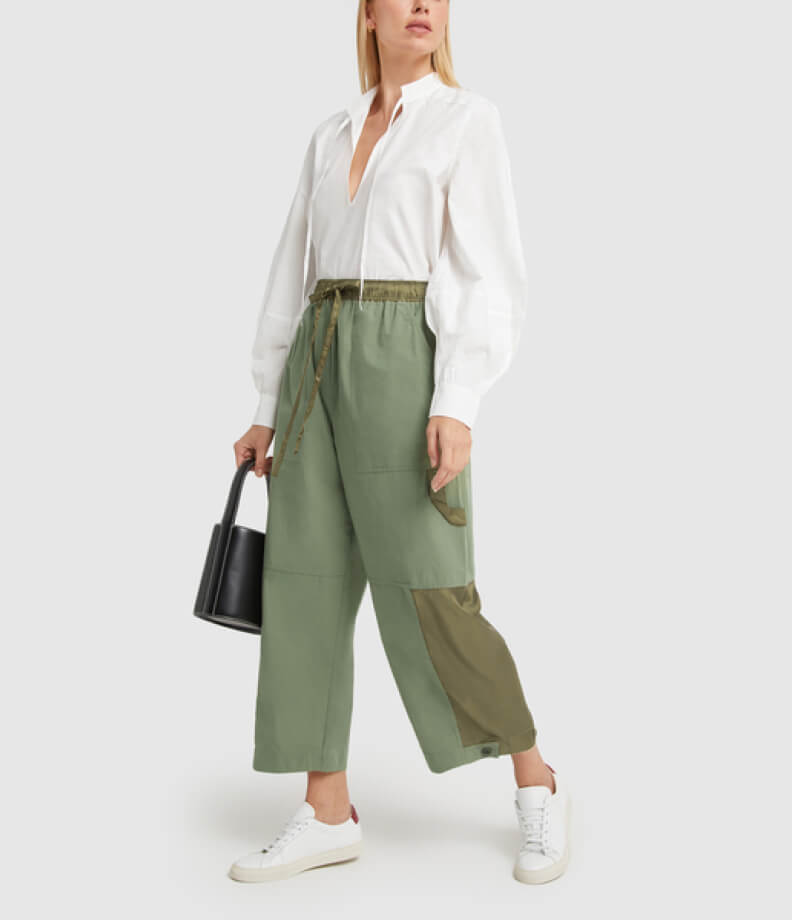 Tuesday
The crisp-white-shirt-plus-work-pants combo is, thankfully, riffable. A peasant top and silk-paneled pants are a failproof pairing that holds up through a day's worth of meetings, errands, and chef duties.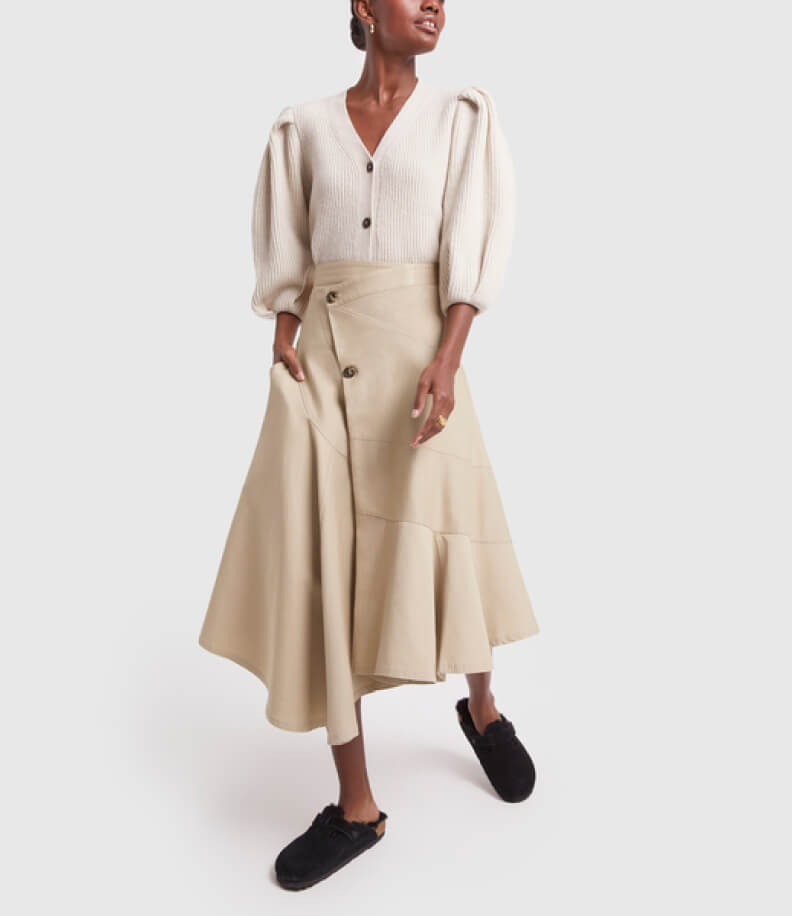 Wednesday
Start with a puff-sleeve sweater. Then add a skirt so satisfyingly swingy, you'll be tempted to sneak in an extra midday walk. Picking up lunch? Swap slippers for slingback flats and grab something big enough to tote it home in.
Wear It With
Thursday
One good thing to come out of 2020 was the normalization of sweatpants. The bottoms once relegated to lazy days at home are now universally acceptable, particularly with a chillproof puffer and (mostly) black accessories in the mix.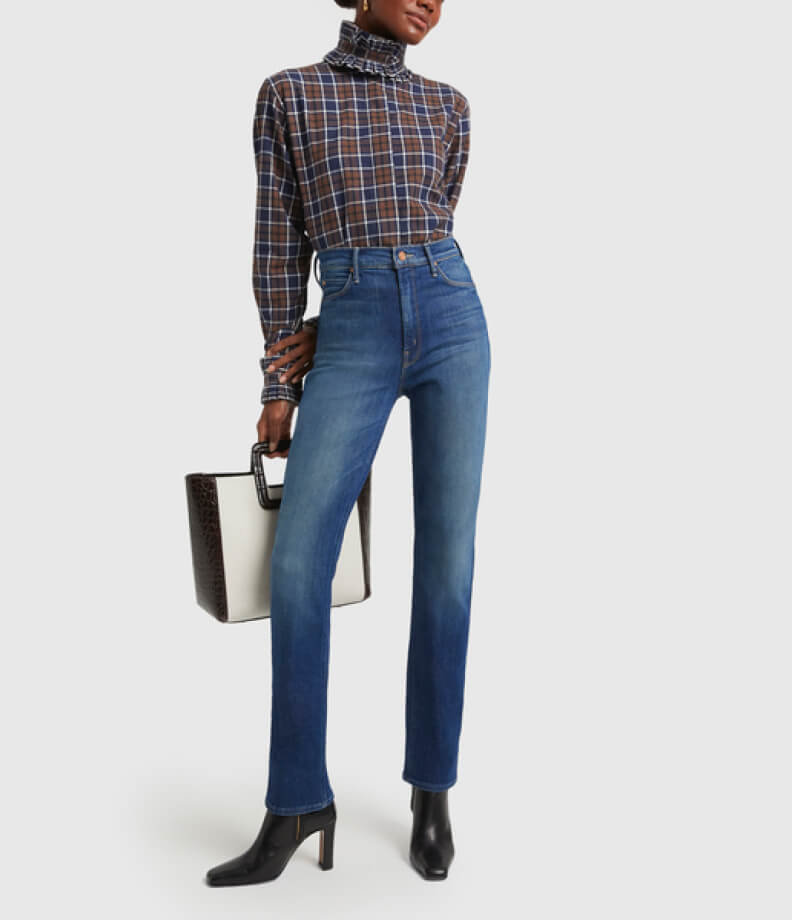 Friday
Achieving inbox zero before the weekend hits is somehow easier in real pants. (And it's good practice for when jeans become relevant again.) A high collar and ankle boots—plus a belted coat for the inevitable takeout run—feels perfectly polished without doing too much.
Wear It With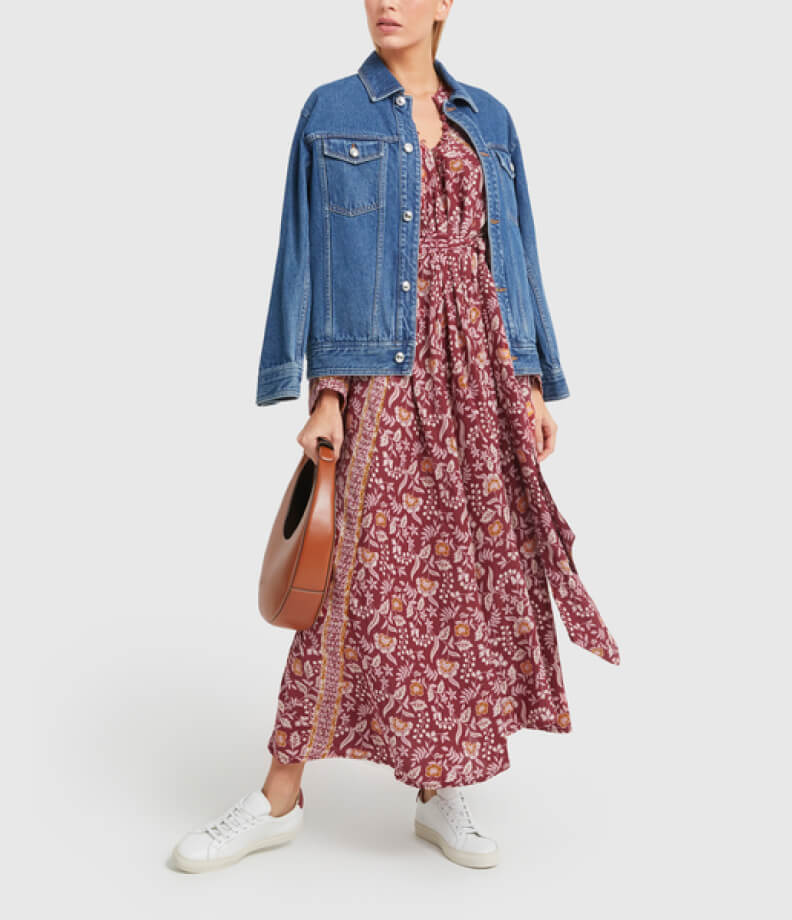 Saturday
Whimsical florals, waist-cinching sash, berry-hued batik-print silk that swishes gently around your ankles: This Natalie Martin maxidress is as pretty as it is practical and can be worn 365 days a year. Throw on a jean jacket now; shrug it off once the temps start to climb.
Sunday
A chill Sunday starts with self-care (if you haven't ordered the new GOOPGENES face oil yet, now is the time) and some light podcasting-while-meal-prepping (goop detox, anyone?) and ends with Bridgerton in soft, couch-worthy separates.
---