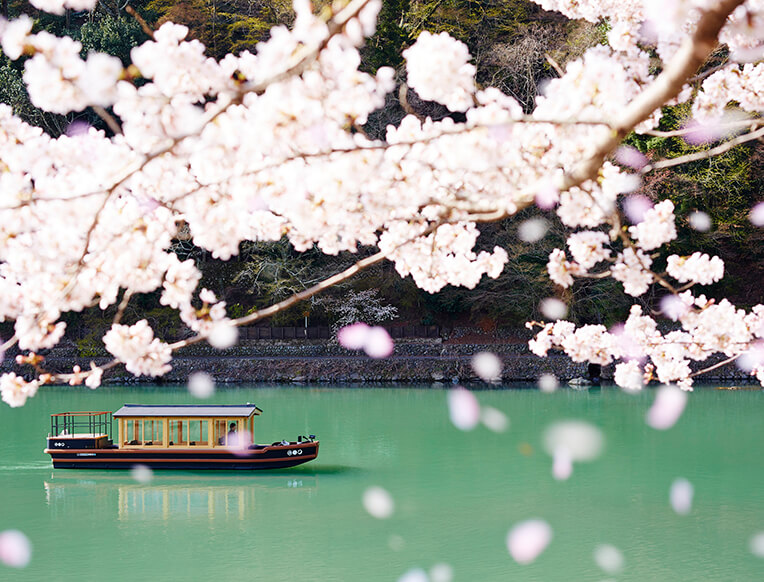 How to Spend a Few Epic Days in Kyoto
Tokyo has its flashy robots and neon everything, but after a few days in Kyoto, it's easy to see its centuries-old shrines, beautiful ryokans, and rich geisha culture as the heart of Japan. That is not to suggest Kyoto is not without its share of surprises. Like the fact that it was the capital of Japan for over 1,000 years before handing the title over to Tokyo. Or that it has one of the biggest assemblages of UNESCO World Heritage sites in the world. Or that it's the third—the third!—most Michelin-starred city in the world, a place where you can get a next-level sushi set lunch for under forty bucks. Kyoto is like no other place on the planet. (And getting there in under three hours from Tokyo—by way of the bullet train—doesn't exactly hurt its case, either.) But all that beauty and history and great food can easily be overwhelming, which is why a guide to where to go and what to do (and eat!) is a great idea. Some other great ideas: Get the JR pass—an-easy-to-use unlimited travel pass that covers the Shinkansen bullet train; don't skip the pocket Wi-Fi; and keep this page bookmarked for a little light train reading later.
Check In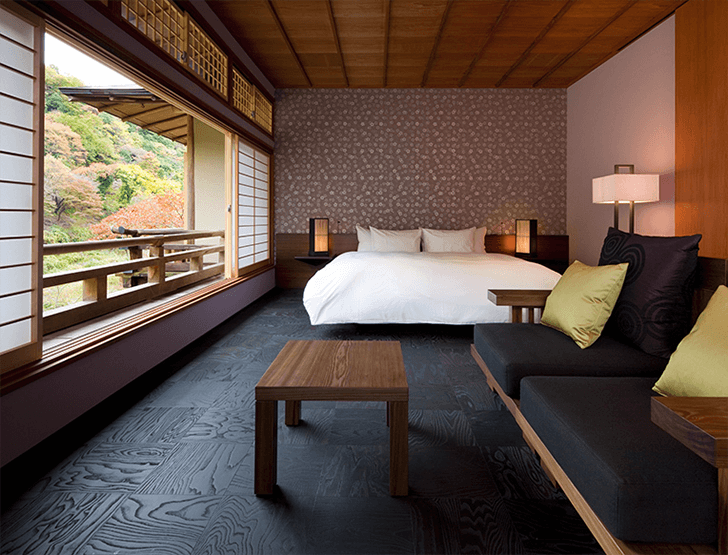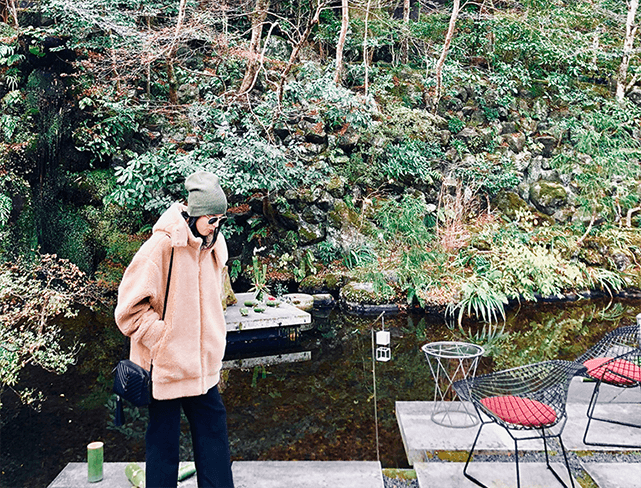 Our best advice: Forget the cherry blossoms. Of course, they're beautiful, but fall is foliage season and that Technicolor backdrop speaks for itself (with fewer tourists).
Hoshinoya
Tatami-mat floors, sliding shoji screens, epic river views, and rugged surroundings—Hoshinoya is exactly what you would hope a Japanese ryokan would look like. Only it's about ten times more luxurious than that. The mountainside property dates back more than a century, but this place is sneakily modern in a way that still feels entirely authentic and is an experience in and of itself. The only way to get there is to take a slow, dreamy cruise up the Ôigawa (Ôi River), which really sets the tone. As soon as you set foot on the property you will likely plan ways to never leave. That's because everything about it—the herb-filled soaking tubs, the traditional kaiseki-style coursed-out seasonal spread in your room (to be enjoyed while wearing your yukata robe), the cozy bar where you'll sip plum wine while playing Japanese checkers late into the night—is centered around the art of zen.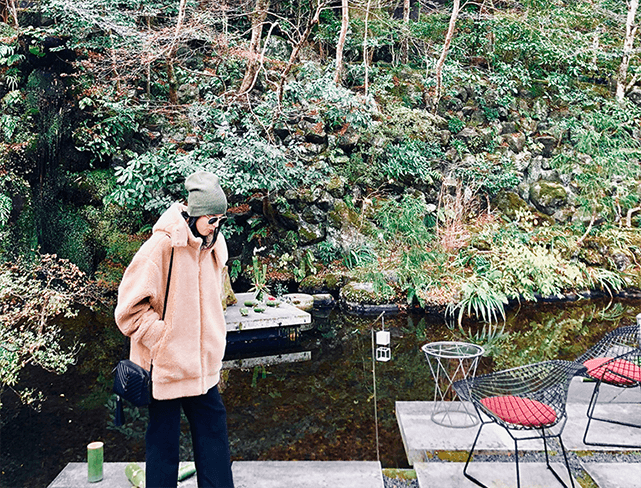 Our best advice: Forget the cherry blossoms. Of course, they're beautiful, but fall is foliage season, and that Technicolor backdrop speaks for itself (with fewer tourists).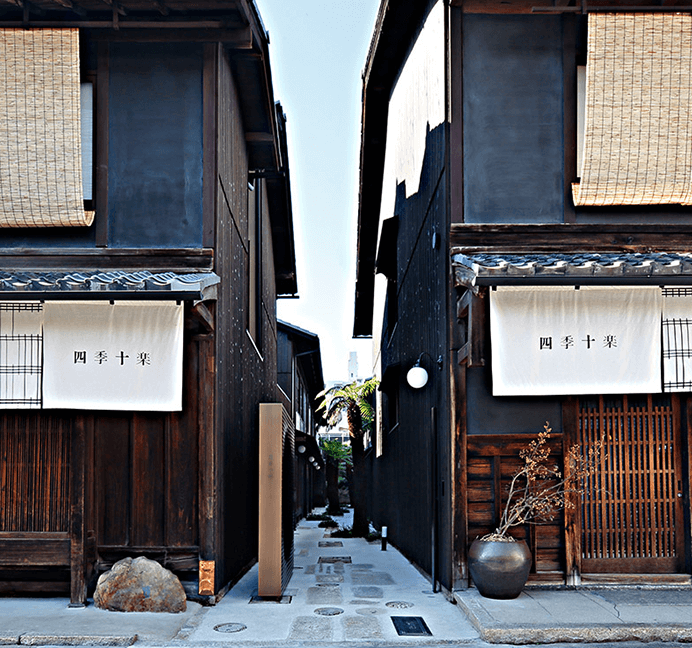 Shiki Juraku
In a quiet residential area within striking distance of Nijo Castle and Kyoto Imperial Palace, you will find ten wooden machiyas—think of them as charming Japanese townhouses that make up the old-meets-new, boutique-feeling Shiki Juraku. Unlike the hypermodern skyscraping hotels of Tokyo, this place is a true time-warp (which is why you came to Kyoto in the first place), giving you a glimpse of what it might have looked like to live in the ancient city a hundred years ago. Each surprisingly spacious, two-story wooden house is perched along a tree-lined path and has all the little touches that add to its character: bamboo blinds, tatami-mat floors, sliding paper screens. In the morning, have your Darjeeling tea in what is provocatively called "the red room," and later, after a day of exploring, wind down the evening with a glass of cold sake.
Eat & Drink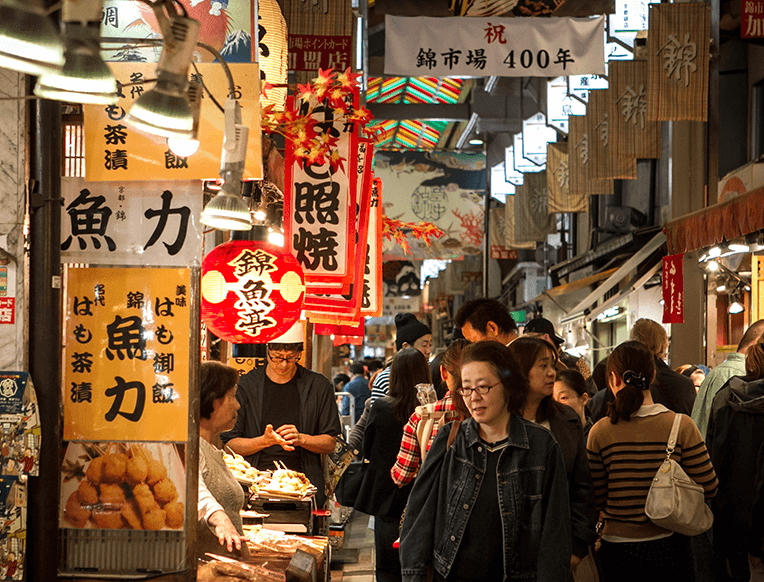 Nishiki Market
Aside from the fact that it's one of the city's oldest markets, the first thing you should know about the famous food hall—the "kitchen of Kyoto"—is that it's open seven days a week. You'll probably end up at here more than once—and that's a very good thing. First, you'll probably stop by for the tabearuki to-go bites, like fresh sashimi served on a stick. And later you'll come for all the things not served on sticks, like loose-leaf matcha, decadent spices, and pickled vegetables. Fill up on skewers and Japanese sweets, like sesame dumplings and tofu donuts, while you stroll the six-block-long stretch of food stalls. Afterward, weave back around to browse all of the custom-engraved knives, hand-painted chopsticks, and all the other beautiful un-necessities you'll want to take home.
Pontocho Alley
Cobblestones, geisha houses, and an entire street packed with yakitori-style Japanese bars—sound right up your alley? We know that because it's right up everyone's alley. On the edge of the Kamogawa River, Pontocho Alley is a perfect spot to wander in the evening. What you won't find: cars, neon signs, or the slightest hint of 2019. What you will find: a narrow alleyway lit by red paper lanterns, with everything from jazz bars to high-end kaiseki eateries with traditional tasting menus. And it is every bit as ethereal and romantic as it sounds. In the winter, tuck into a steamy hot pot and dunk thinly sliced wagyu into rich, steamy broth. When the city warms up, grab a shochu cocktail on one of the patios overlooking the river. Some of the more local spots are not all that friendly to tourists, so make sure to look at the menus and keep an eye out for signs in English while you stroll.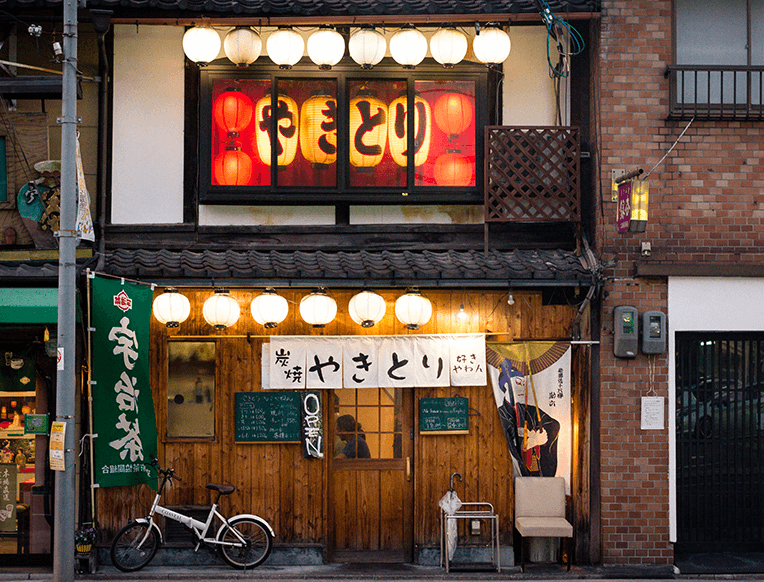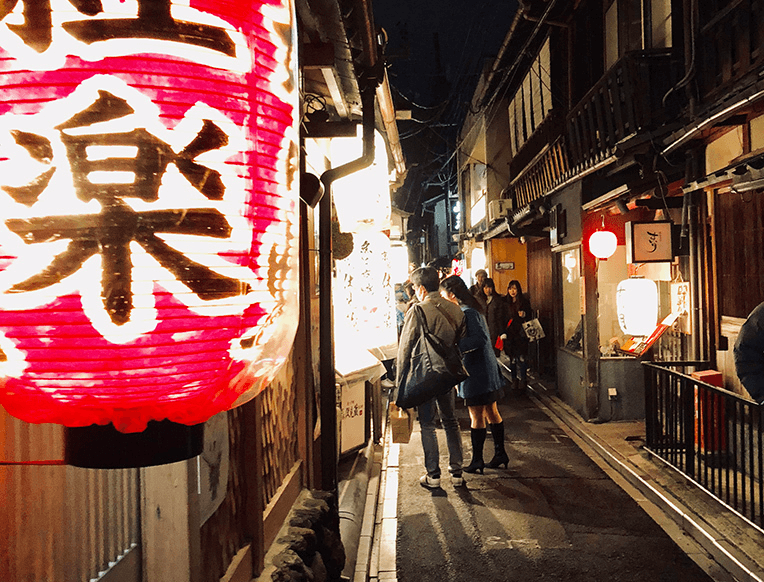 Noodles
Noodles are serious business in Japan. Ramen gets the lion's share of hype (each region in Japan puts its own spin on it). And the best place to eat ramen like a local is at Kyoto Station (yes, the train station), where the options are as extensive as the lines. For udon, head over to Omen, where the thick, piping-hot, al dente noodles are the stock-in-trade, soaked in salty broth loaded up with tempura toppings—giant prawns, lightly crisped vegetables, the works. (Worth noting: It's near all of the best ceramics shopping in Kyoto.) And then there's soba, which may seem simple at first. However, once you submerge those slippery suckers in a flavor-packed soy sauce broth (hot or cold), this traditional dish becomes something else entirely. For the real-deal experience, muscle up for the line at Honke Owariya, a no-frills, fifteenth-generation family-operated soba house that's purported to be a favorite among the imperial family since…forever. If you have a chance, duck into Arashiyama Yoshimura for soba with a side of spectacular river views.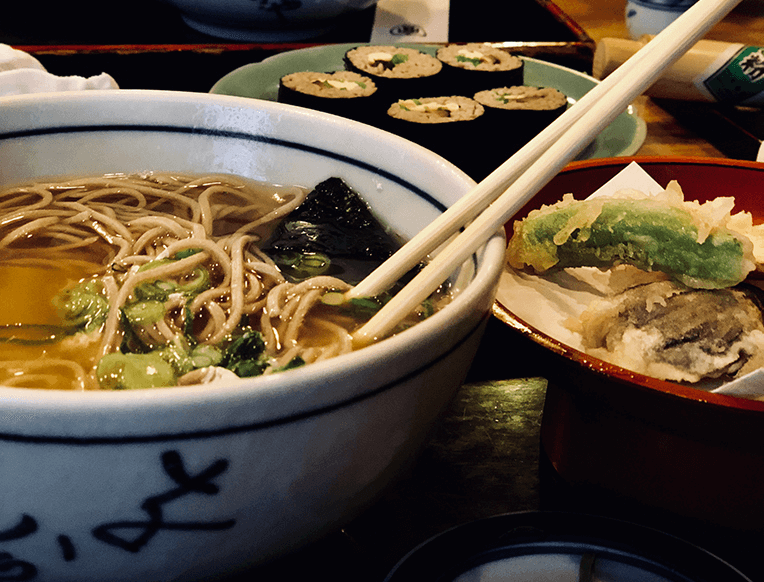 See & Do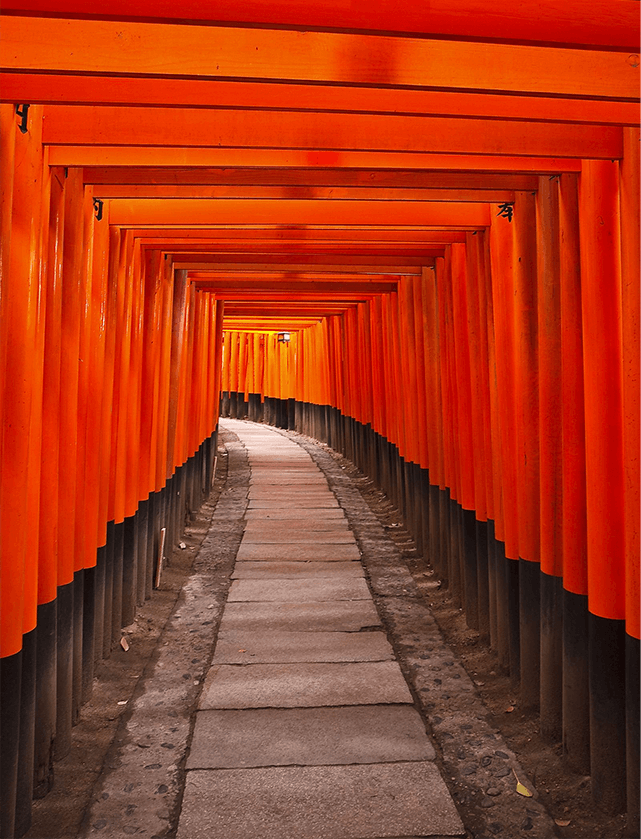 The Shrines
Here's a fun fact: There are nearly 2,000 temples and shrines in Kyoto. In other words, seeing them all is impossible but stumbling across one while strolling to your next meal is highly probable. Make time to hike up Fushimi Inari, a Shinto shrine dedicated to the god of bounty, which is impressive for its incredibly photogenic vermilion gates. (Pro tip: Do this in the evening.) And if you have a couple of hours to spare, venture to Mount Kiyomizu to see Kiyomizu-dera, a Buddhist temple and UNESCO World Heritage Site honoring the goddess of mercy.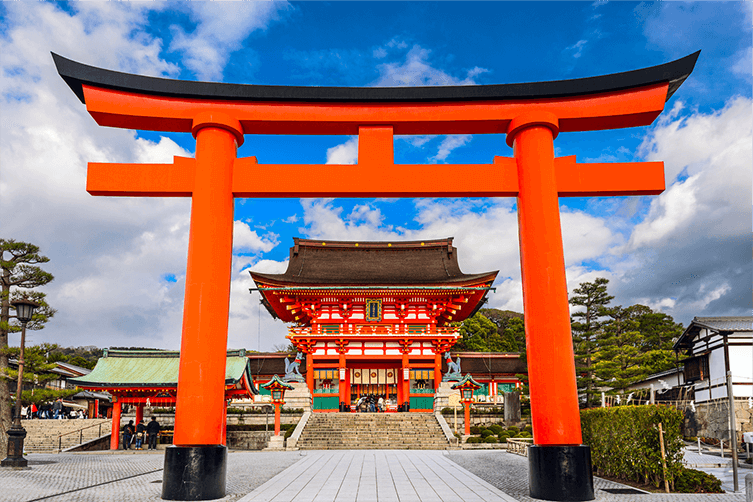 The view alone is worth the trek—plus, it's a prime place to get lost in the pathways, snap pictures of the pagoda, and sip water so pure, it is celebrated for its power to promote longevity. Another word to the wise: Go early.
The Bamboo Groves
Imagine a shaded forest. Only this particular forest is dotted with 1,000-foot-tall bamboo stalks believed to ward off evil. And what you'd expect from a forest that repels dark spirits: It's utterly serene. Bordering Arashiyama—a walkable town on the fringes of the city, where you can check out the Tenryu-ji temple (a UNESCO World Heritage Site) and feed the monkeys at the Iwatayama Monkey Park (it's as fun for adults as it is for kids)—the Arashiyama Bamboo Grove is a perfect place to spend an afternoon and feel as if you're strolling in the gods' playground, relishing the beauty and magic of it all.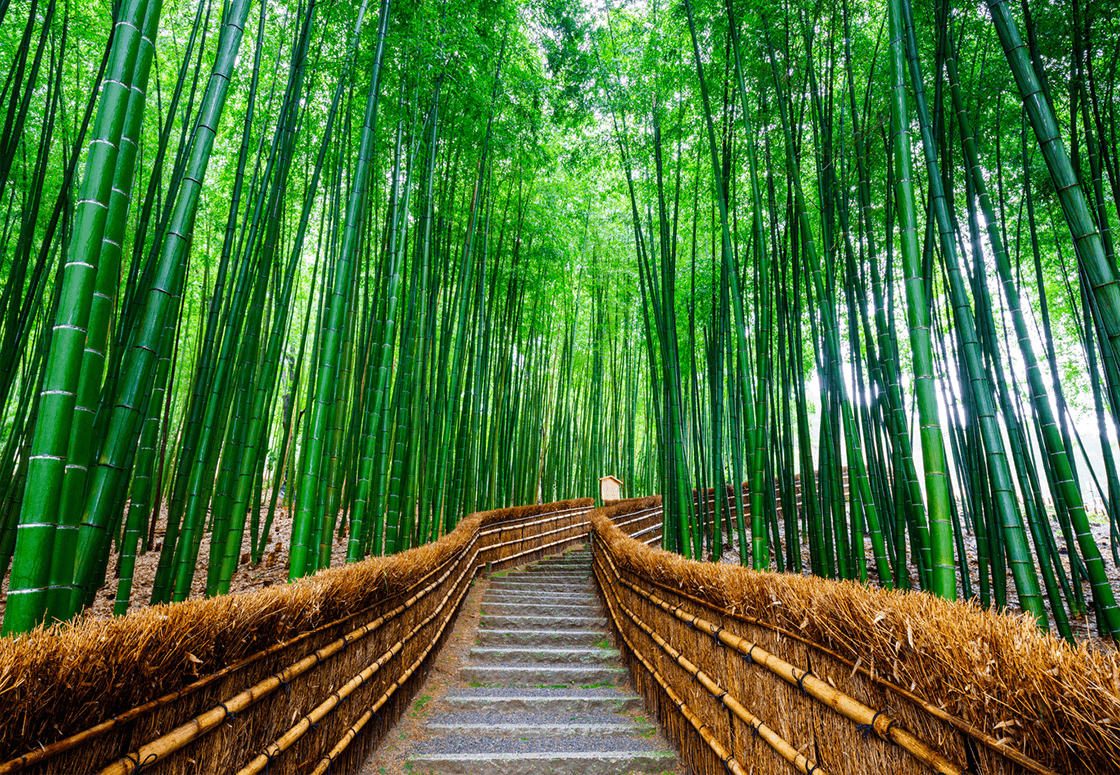 Ceramics Shops
Kyoto is like one giant trove of local, handcrafted trinkets you'll want to buy in bulk. There's the pretty packaged incense and stationery from Kyukyodo. The vintage kimonos from the Higashiyama District. And then there are the ceramics—beautiful hand-thrown ceramics, like the ones you'll find on Chawanzaka (aka teapot lane), a charismatic street sloping down from the Kiyomizu-dera Temple, where you can find plenty of pottery shops sprinkled throughout (keep an eye out for the glazed bowls at Mitsuo Mishima's blink-and-you-miss-it storefront). Afterward, refuel at Local Sake & Beer Stand 336, where the sake is served cold in sets handmade by artists from the area. Or if you're feeling really crafty, take a class at Kashogama Pottery School and wait for your brilliant works to show up in the mail when you get home.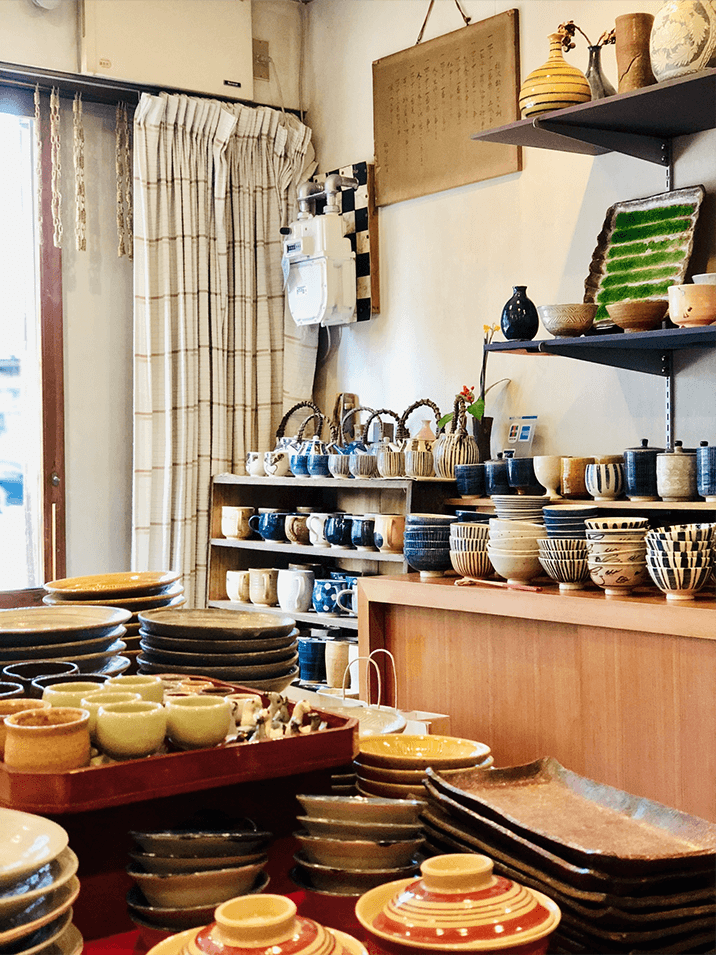 Layover: Tokyo
Twenty-four hours in Tokyo with time to kill? Lucky you. Here's what we'd suggest: 1) Head to the Daikanyama district—the "Brooklyn of Tokyo"—and poke your head into any one of the insanely cool boutiques and indie shops (you'll know them when you see them, but Daikanyama T-Site gets our vote for its art magazines and vintage records). 2) Grab a slice at Savoy (we know, pizza, in Japan, but you won't be sorry). And finally, 3) kick back at the trend-forward Trunk Hotel—a stylish design hotel in the hipster-y Shibuya neighborhood with an emphasis on sustainability (you'll find some familiar Western comforts like green juice and cruiser bikes you can take for a spin).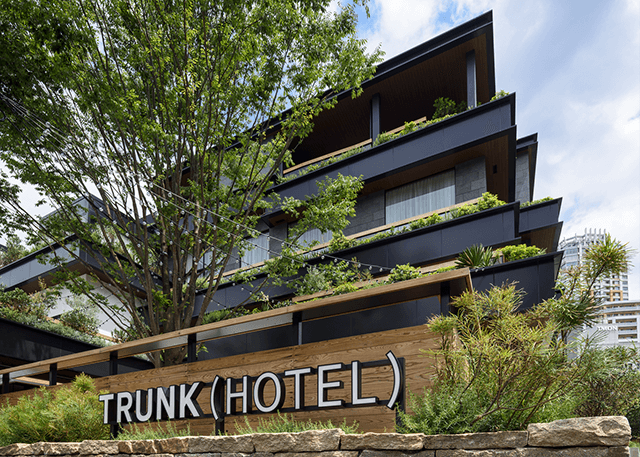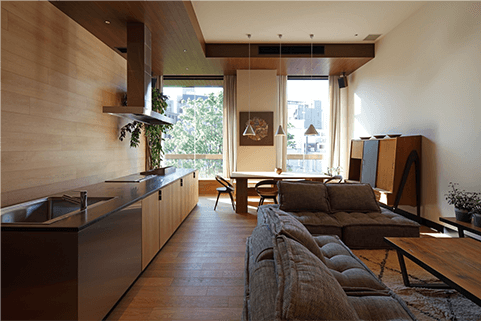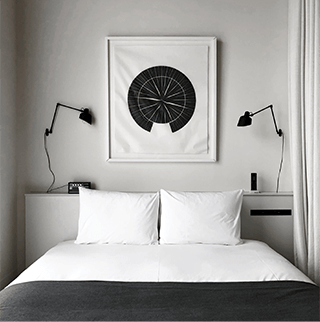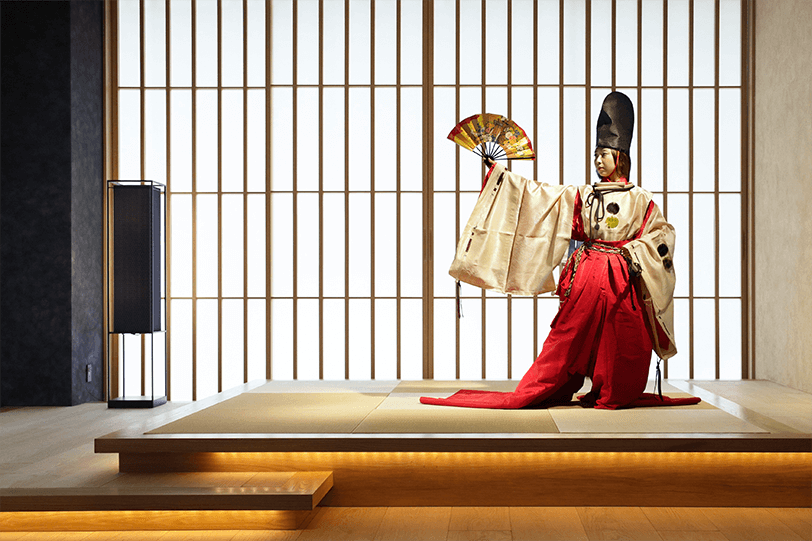 Or if you prefer to end on a more zen note, head to the super modern iteration of Hoshinoya—one of Tokyo's only ryokans—because where else can you take a late-night dip in an onsen seventeen floors above the city?