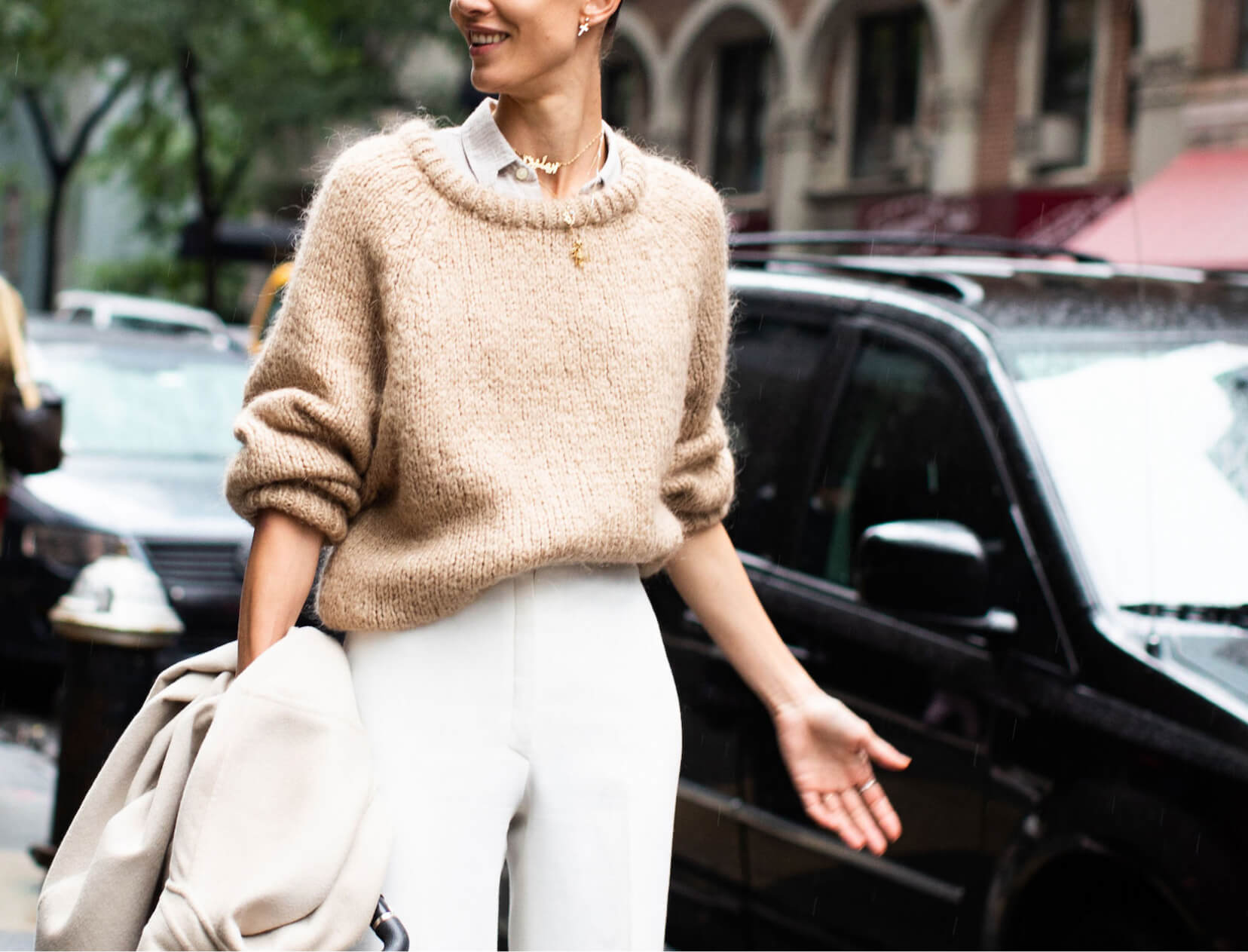 Photo courtesy of Sandra Semburg
3 Riffable Fashion Formulas for
When You're in a Rush
On mornings when you've abused the snooze button or sung your way through your entire shower playlist before realizing you have to leave in five minutes, a fashion formula can be your saving grace. Here, we've outlined three favorites, all of which come together quickly and—like the best recipes—hold up even with modifications.
MATCHING SET + TEXTURED ACCESSORIES
Why it works: The continuity of a two-piece set allows dimensional details—say, a jewelry-like chain-link strap or contrast-stitched leather—to stand out. The sets we're reaching for lately range from easygoing to all-out elegant, depending on the day's activities.
MARA HOFFMAN TOP, goop, $225; MARA HOFFMAN SKIRT, goop, $350
CARDIGAN +
WIDE-LEG PANTS
Start with a sweater that gives you shape, like a belted cardigan or a close-fitting cropped option that highlights your waist. Then pick appropriate bottoms; swishy, skirt-like culottes read romantic while sharp, full-length flares help to balance any volume up top.
G. LABEL KIRSTIE STRIPED PUFF-SLEEVE CARDIGAN, goop, $595; G. LABEL CONNER CULOTTES, goop, $495; G. LABEL DEVEN LINK NECKLACE (worn throughout), goop, $2,500; G. LABEL ELLIOTT ASSORTED-LINK BRACELET, goop, $1,500
CHUNKY KNIT + CHUNKY BOOTS
Much the same way that a repeating pattern is pleasing to the eye, wearing proportionally similar pieces together can yield chic results. The chunky-knit-with-equally-chunky-boots combo is impactful when broken up by long, clean lines—like a pair of straight-legs or an A-line skirt.