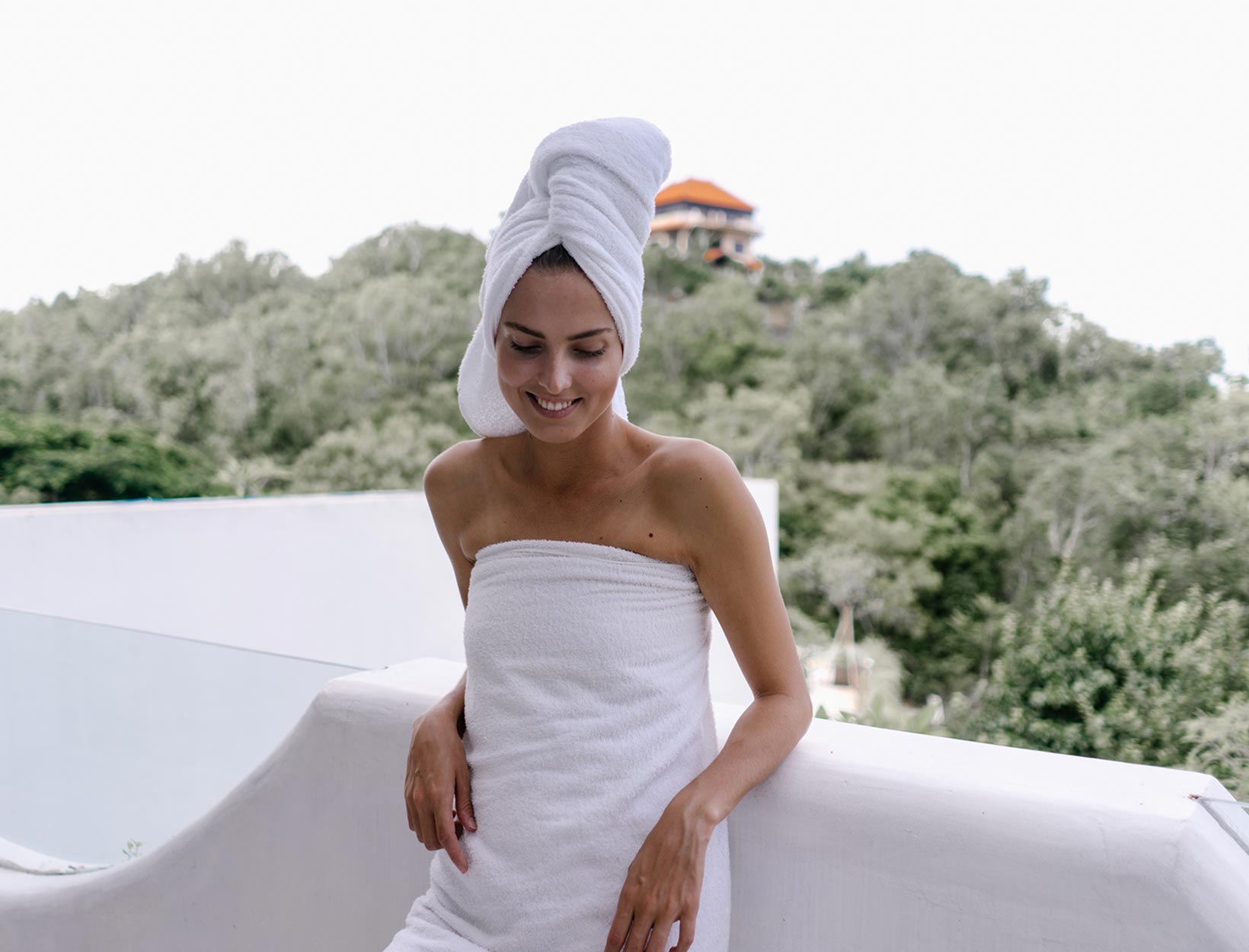 The Top 5 Detox Essentials
for Great Skin
Your whole body benefits from a detox, but your skin really shows it. "A digestive rest can leave your skin clearer and more luminous. The best way to describe it is like seeing a glass of milky water become clear," says facialist, acupuncturist, traditional Chinese medicine specialist, and founder Annee de Mamiel, whose detoxifying energy treatments at her clinic in London, not to mention her incredible skin-care line, are in constant demand. "So many skin issues can be caused by a poor diet—blemishes, redness, as well as dry, scaly, unhealthy skin. Detoxification is about resting, cleansing, and nourishing yourself from the inside out. It makes sense that every organ benefits from this rest, including the body's largest organ, the skin."
We keep these secret weapons for reset—salts, herbs, charcoal, antioxidants, and the famous goop dry brush—in our toolkit during detox for sure, but we deploy them all year long to feel happy, healthy, well, and of course as glowy as possible.
No. 1


charcoal
No. 1


charcoal

Charcoal is powerful. It's given to ER patients who've overdosed or swallowed poison to help remove life-threatening compounds. It's also the primary component in most water filters for the same reason: It attracts unwanted compounds and carries them out of the body and skin; charcoal is not absorbed by the body. You can consume charcoal in pills, drinks, or even food to assist in a detox (it's important not to overdo it, however, as charcoal also binds to nutrients that we need and carries them out of the body), or you can use it in skin care, where it's a highly effective purifier.
No. 2


antioxidants
No. 2


antioxidants

Antioxidants help protect against the free radical damage that sunlight, stress, and pollution can inflict. (The reason an apple turns brown when you cut it and expose it to the air is oxidation or free radical damage; similarly, dullness, dark spots, premature lines, sagging, and uneven tone in skin can be caused by free radical damage.) We love the brightening, pore-smoothing benefits of malachite, an antioxidant semiprecious stone, as well as vitamin C, the most-studied antioxidant for skin.
No. 3


HERBS
No. 3


HERBS

Plant extracts and oils have natural—and potent—effects that can support detox. They can work topically on skin or be ingested; our approach at goop is to use every available avenue, so we definitely do it both ways.
No. 4


SALT
No. 4


SALT

Thought for centuries to draw impurities from the body, salt is rich in minerals that can support a detox. It also softens skin like nothing else. Epsom salts come from the actual town of Epsom in the UK and are notably high in magnesium, an essential mineral. Himalayan pink salt comes from ancient deposits high in the Himalayas; we love it in products as well as salt lamps and salt-room yoga studios. Salts from the famous Brittany coast of France come infused with minerals and nutrients from the algae that grows there, and salts from the Dead Sea are similarly packed with beneficial compounds.
No. 5


dry brushing and clay
No. 5


dry brushing and clay

One of the most invigorating and detoxifying things you can do in the morning, dry brushing wakes up your entire being and your skin. Do it first thing for three minutes or so, before jumping into the shower and washing with glacial marine clay to feel a palpable surge of energy (and incredibly soft skin, too).