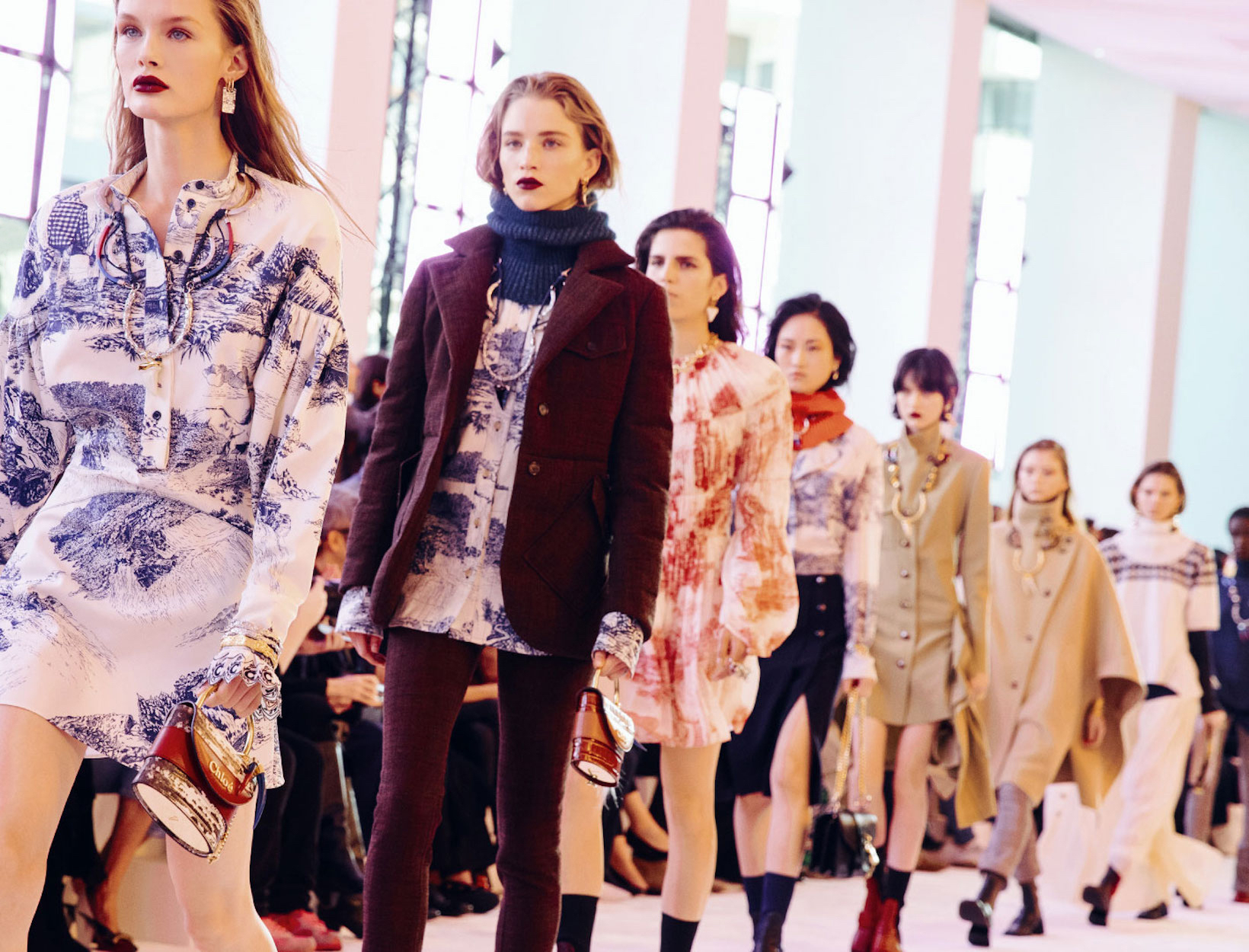 ACCORDING TO ALI
Dispatches from Paris
Fashion Week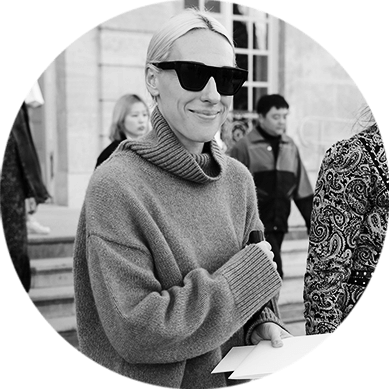 Ali Pew's post as goop fashion director sends her packing. A lot. There are now more fashion weeks than we can count, and photo shoots won't style themselves. This is our chance to live vicariously.
It's easy for fashion collections and seasons to blend into one another over time—but not this year and not this season. The 2019 fall ready-to-wear collections will forever be known as Karl Lagerfeld's last. When the eighty-five-year-old designer passed away in February, fashion lost its patriarch and the world lost a visionary. Lagerfeld was synonymous with Chanel, and to a lesser degree Fendi (a quieter mark, yet still iconic). And long before that, he made a feminine and fluid imprint at Chloé…for a quarter of a century.
It's almost impossible to look anywhere in fashion without seeing Kaiser Karl's influence. Whether it's Natacha Ramsay-Levi at Chloé or Hedi Slimane at Celine, the new generation of marquee designers is carrying on a craft that Lagerfeld himself built. The fashion world may have lost one of its greatest artists last month, but in these new designers, the tenets Lagerfeld stood for—beauty, grace, timelessness—are made immortal.
RUNWAY REPORT
I'd describe the overall theme as old meets new, classic meets contemporary, with heritage brands throwing it back to their roots in the slickest way. Another common thread for fall 2019: a focus on full looks, rather than broken-up separates. The movement is toward a more sophisticated, polished approach to dressing. But of course, to each her own: Chloé skewed bohemian with layered jewelry; many OG French labels stayed low-key.
STELLA MCCARTNEY

HERMÈS

Chloé

SACAI

PACO RABANNE

Givenchy
PACKING LIST
TEA TIME
The Shangri-La hotel—with its views of the Eiffel Tower; its lavish, stuccoed columns in the lobby; its grand bedrooms; and its attentive atmosphere—truly lives up to its name. But even in all that grandeur and even thousands of miles away from my own bedroom, I still I felt at home. That, and I'm a sucker for a quality cup of tea. This place is my haven. The vegan take on traditional high tea is excellent; they serve just about every spice you can find. Not too filling, the quartered ratatouille sandwiches were a cute touch, while they lasted. Wrap up a spongy Black Forest cake or a crumbly peanut butter cookie to go like I did. One last thing: The Japanese matcha, the Indian Darjeeling, and the black tea with a hint of fig and a touch of malt all hit the après-midi spot.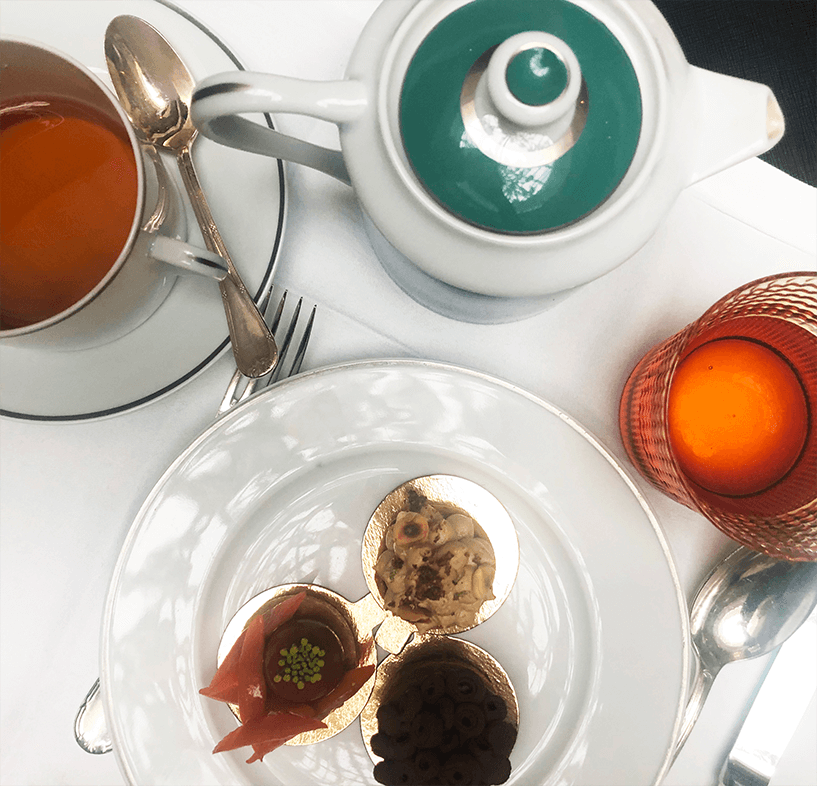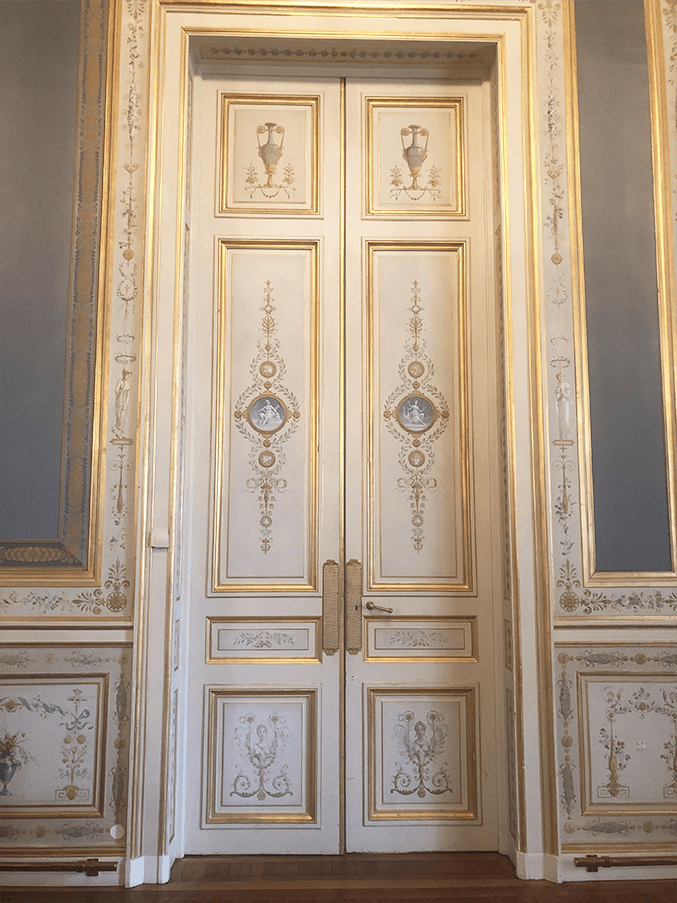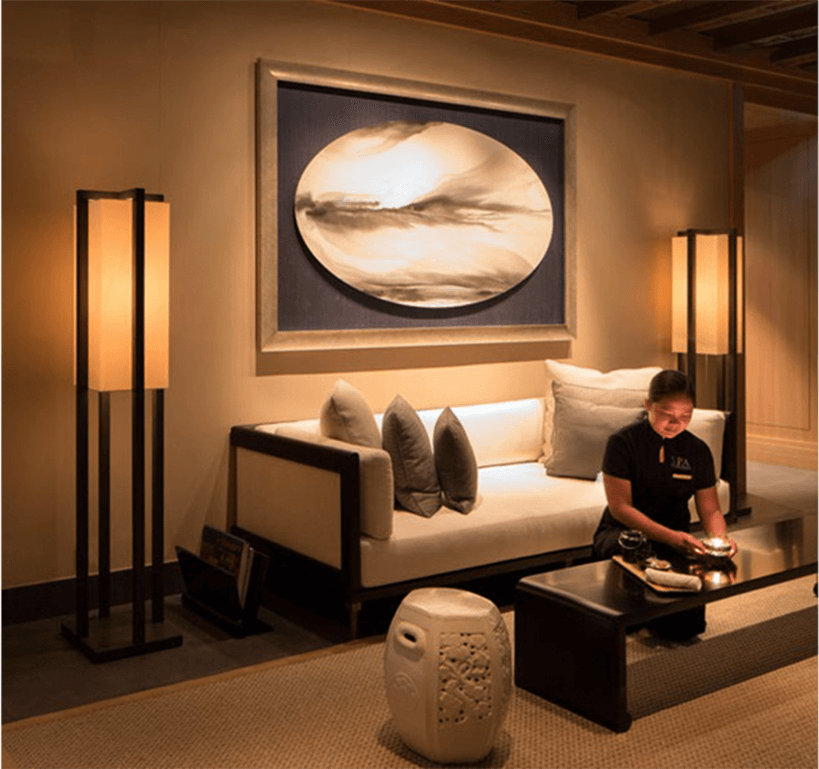 SPA MOMENT
One of the best things about Paris is the endless pedestrian perks (bridges, monuments, boutiques). But for me, time on the massage table is equally precious. This trip, I dipped into the Peninsula for the Cha Ling treatment. Part rubdown, part toasty stone-work, it's next-level. It works out extra kinks and subtly detoxifies. I strolled out feeling relaxed and surprisingly energized.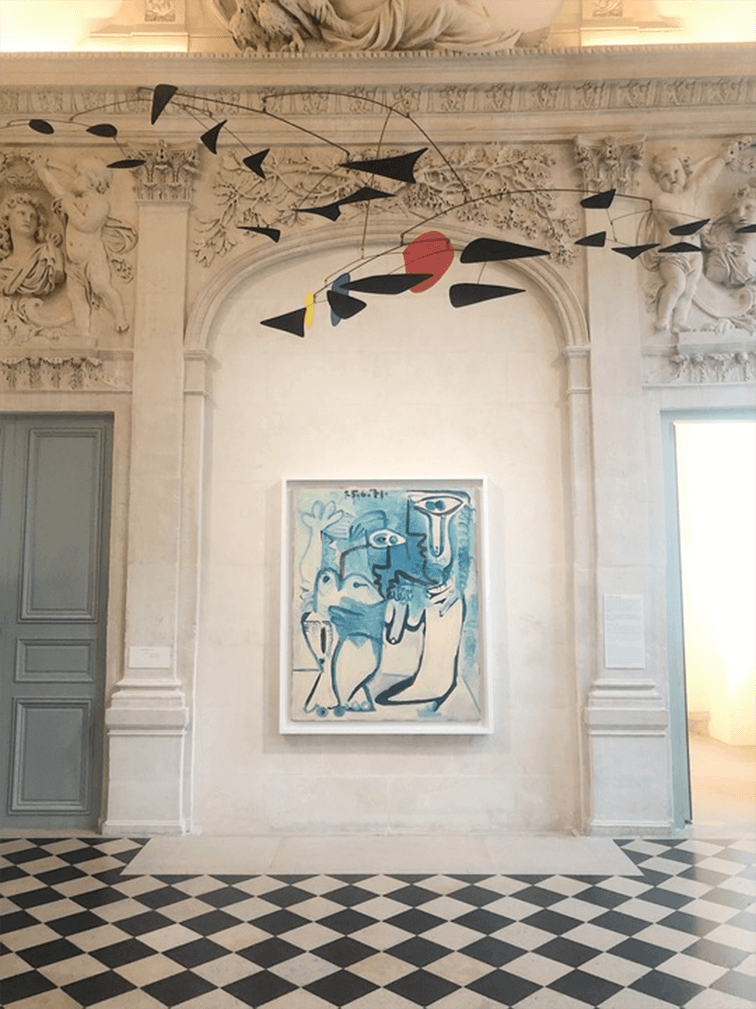 BEST OF TWO WORLDS
If I can turn a Marais shopping detour into a cultural excursion, I'm a happy girl. If I can make it a seamless experience, I'm even happier. I ducked into the Alexander Calder and Picasso exhibition for an hour, which didn't throw off any of the day's logistics—like a bigger Louvre or Musée d'Orsay endeavor.
BISTRO TAB
Parisian cuisine is always a close second to the shows (or sometimes it comes first, to be honest). Bambou is fantastic Thai, with a bonus: eye candy in the form of richly layered, whimsical interiors. I never miss it. After a stopover at Le Bon Marché, the Brasserie at the Lutetia makes for a healthy lunch spot. The local ingredients could rival any LA farmers' market. The Ritz makes catching up with colleagues over coffee (and desserts) feel extra decadent. Before the week's over, I indulge at Le Gabriel for the world-class service and classic Parisian setting. You can't go wrong.
BAMBOU

THE RITZ

LE GABRIEL
AT LA RESERVE

Brasserie Lutetia

Le Rigmarole
RETAIL THERAPY
COMPAGNIE FRANÇAISE
DES POIVRES & DES ÉPICES
My kind of aromatherapy: a sensory escape tucked into the Place de Furstenberg. All the big c's from the Orient—clove, cardamom, cumin—are right here, only a stone's throw from Saint-Germain-des-Prés.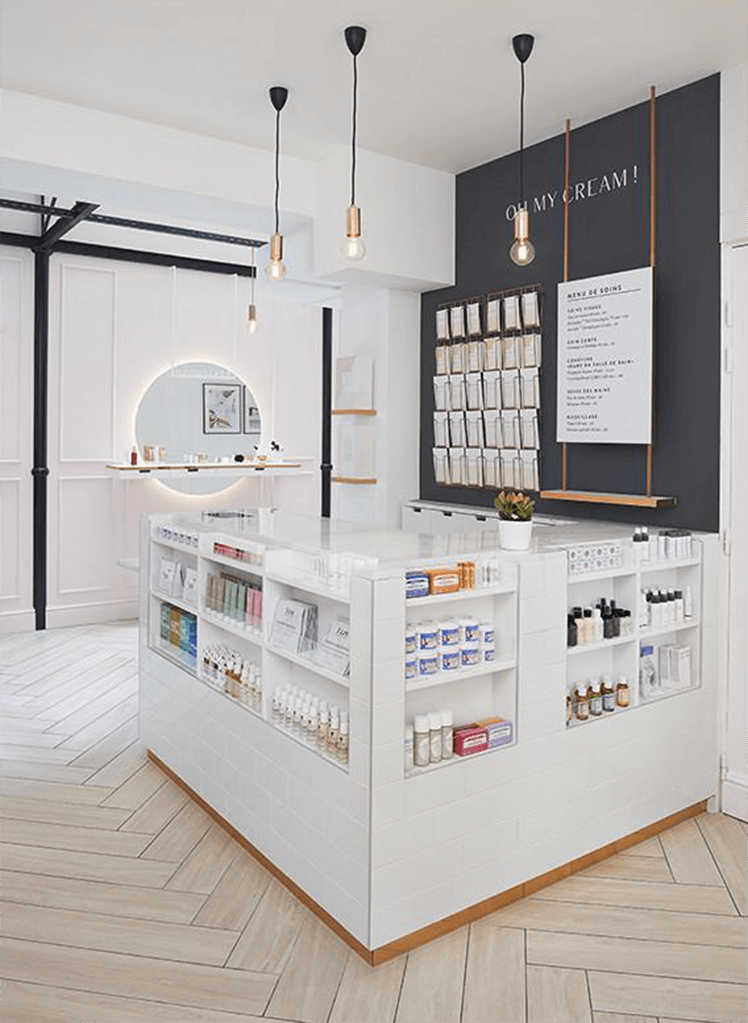 A French pharmacy on steroids. I stuff my suitcase with any of the oils or lotions from Susanne Kaufmann and more.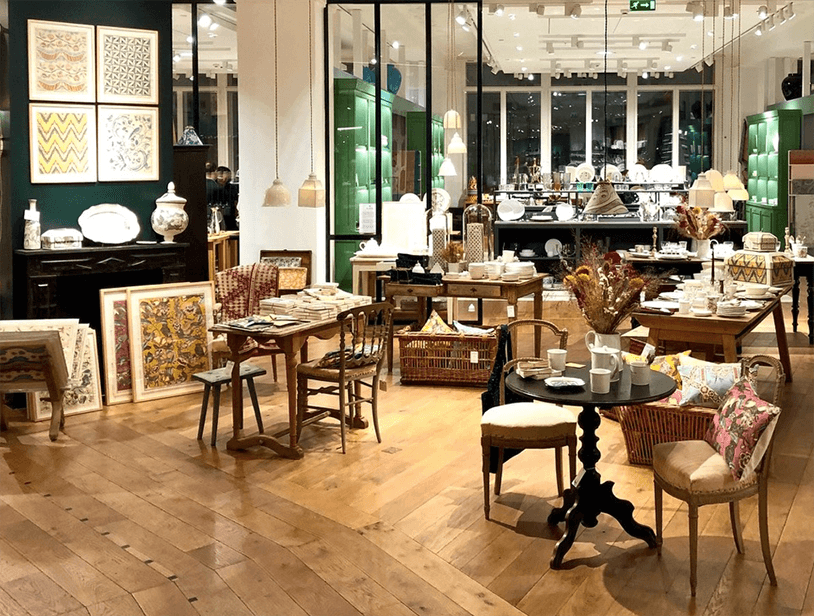 I first discovered these hand-painted prints and etchings at the top level of LBM. Pastel drawings, wallpapers, and charming home accessories, like antique-looking boxes—I'll take one for the office, bedroom, guest bath, and gifts along the way. I may need another suitcase, come to think of it.
SWEAT OR SWIM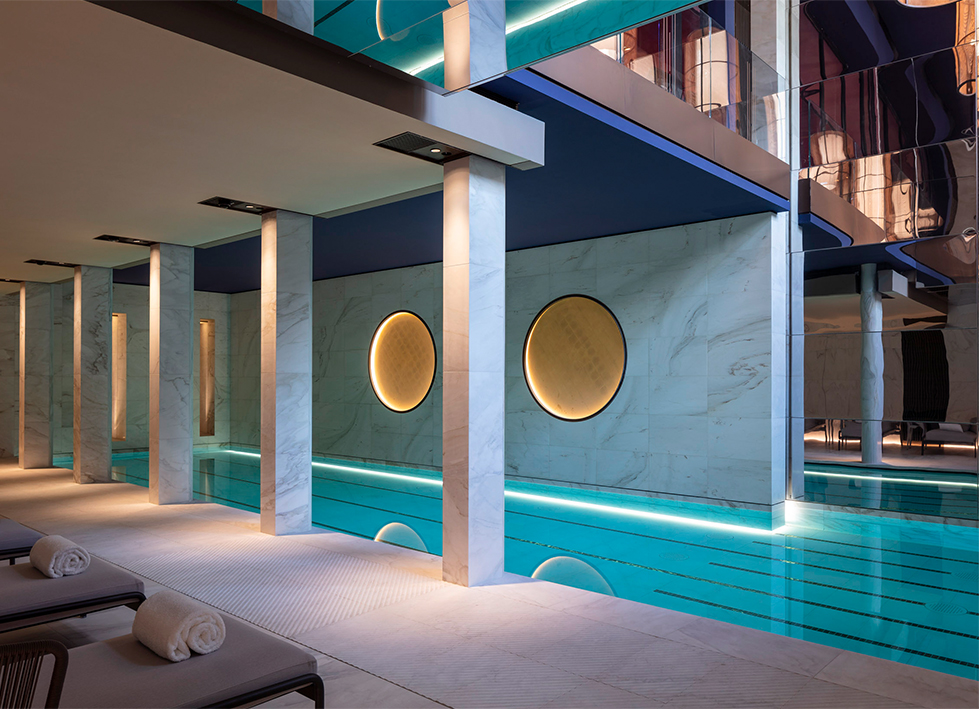 TAKE THE PLUNGE
The perfect antidote to the flurry of shows and all the constant running around: twenty minutes in the Lutetia pool (and I like to think it balances out all the frites). The pool, with its serene interiors and stunning Parisian architecture, lulls me into a Zen-like state. It's also a great place to stay for working out—and with a full hammam and a cold-water plunge, it's the whole package.
LIGHTS OUT