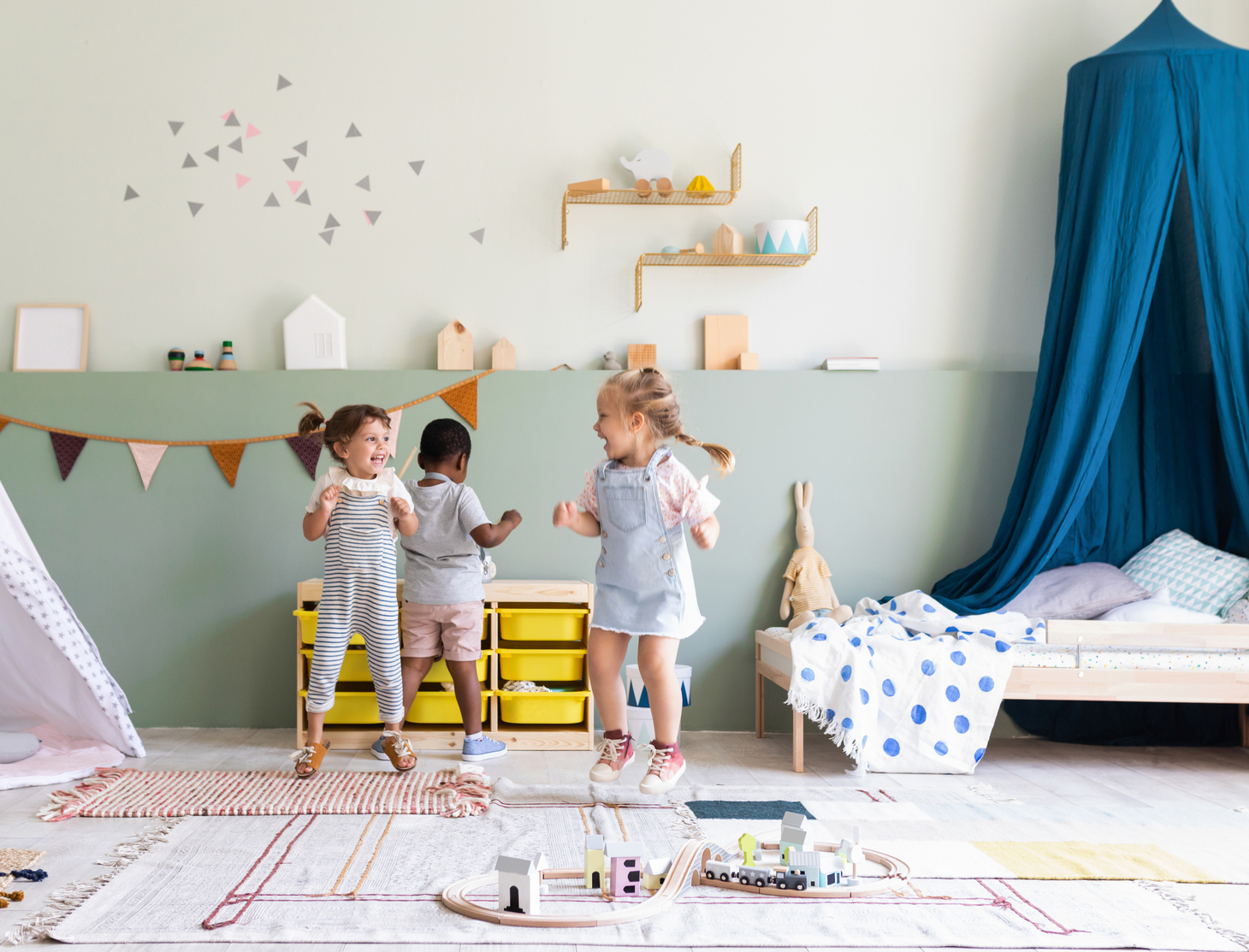 Creating the Ultimate Kid's Room
In partnership with our friends at Purple
A kid's bedroom should inspire creativity and imagination. It's a place to dream. To create. To play. And it should also evoke a sense of calm and comfort at the end of the day, which is why the key to their ultimate retreat begins with the right foundation. Thriving children need happy, healthy routines, and what can make a difference is a room that strikes the right balance between structure and flexibility. This helps instill good habits, especially when it comes to focused learning and healthy sleep hygiene, which, when learned young, can stick with them for life. And it all starts with getting a full night of sleep on the softest, most supportive bed, so that they can wake up and face the day with curiosity and full of energy. Add in a few workhorses that do double duty and transitioning from schoolwork to play to sleep can be easy and seamless for you—and for them.
FOR RESTING
FOR LEARNING
Petal Lane

GLASS MAGNET DRY ERASE BOARD

Maisonette, from $28

SHOP NOW

In these times of distance learning and more screen time than ever, it's good to go analog when possible. Outfit an entire wall with a magnetic dry-erase board for doodling, writing, and hanging up notes and pictures.

InMovement

INMOVEMENT STANDING DESK PRO DT20

goop, $399

SHOP NOW

If your child is remote-learning (aka onscreen schooling), it's crucial to establish healthy habits—like taking regular breaks and staying active—early and often. This riser is perfect for teaching them how to have good posture while working on the computer, and it's easy enough for them to adjust up and down on their own.

Crate&kids

WHITE LOCAL BRANCH LIBRARY CART

Crate&Barrel, $199

SHOP NOW

We love the library-inspired vibe of this rolling cart that makes corralling books, binders, and other items from around the house a little more painless. Tuck it away when it's not in use and bring it back out for study time.

An Organised Life

A4 WEEKLY TASKPAD

goop, $20

SHOP NOW

Stay on track and organized with a simple planning pad. This one's good for little ones if you want to help them build a daily routine. It gives them the space to check off their own assignments, projects, and tasks each day and to see what's next.
FOR PLAYING
Kid Made Modern

STUDIO IN A BOX

Maisonette, $40

SHOP NOW

You can never have too many art supplies. Get ready for hours of joy with this kit that has everything they need for sketching, painting, and coloring—including all the paintbrushes, canvas boards, and paper pads for a nice Bob Ross moment.

WS Game Company

CANDY LAND VINTAGE BOOKSHELF EDITION

goop, $40

SHOP NOW

Every kid's room should have a few board games, and we're all for this edition of Candy Land. It folds up like a book, and you'll keep it forever.

Lorena Canals

A TO Z RUG

Nordstrom, $200

SHOP NOW

Lorena Canals

A TO Z RUG

Nordstrom, $200

SHOP NOW

The beautiful rugs from designer Lorena Canals are handmade with natural raw materials and dyes, they're machine-washable, and most importantly, they're super soft—perfect for stretching out and relaxing.
---