January 2021
What Kind of Woman
by Kate Baer

Download Reading Guide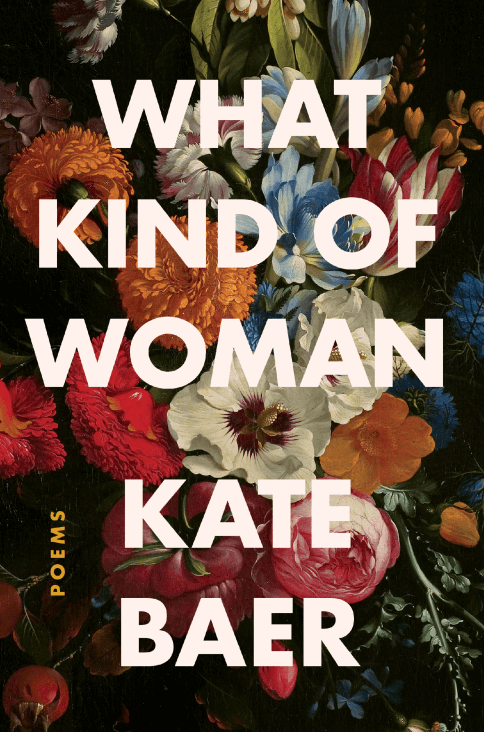 Why We Chose It
Kate Baer has written a genius (number one New York Times–bestselling) debut poetry collection about what it means to be a woman and the different roles we play, from partner to mother to friend. It is both accessible and deeply affecting. Poetry virgins welcome: This book will pick you up wherever you are and take you on a fast but memorable journey. You will laugh, cry, see yourself, feel in your body, and think about the world differently afterward. What Kind of Woman is clever, honest, beautiful. The kind of book you screenshot and send to your text chain to discuss passages about dating, weddings, wild nights from years past, diet culture, raising children, and the portrayal of women in the media.

Start by reading one of our favorite poems and then pick up a copy of the collection from your local bookstore or find more retailers selling it here. While you're waiting for your book to arrive, follow Baer on Instagram, where she posts poems in response to idiotic DMs, using only words from the DM. Incredible.
What Kind of Woman by Kate Baer
Bookshop, $16
SHOP NOW
WATCH THE CHAT
Kate Baer answers our questions and charms us in the process.
About the Author
Kate Baer is a writer and poet based on the East Coast. Her work has regularly been featured on Joanna Goddard's Cup of Jo, Romper, and Huffington Post. What Kind of Woman is her first book.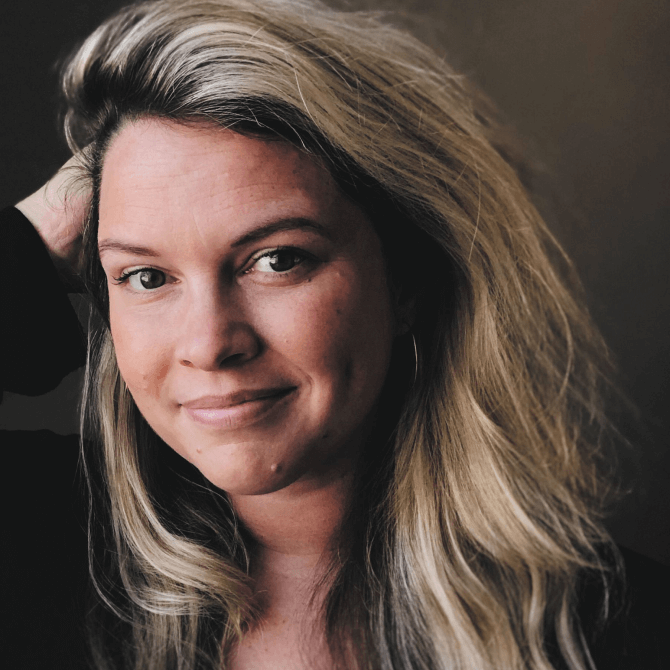 A Q&A with KATE BAER
When did you know you were writing a poetry collection?
I was probably thirty poems deep when I realized something tangible was happening. At first it was just a little love affair, cheating on my novel to feel something. And then eventually it became a full-blown relationship.
How often do you read poetry? Do you have any recent or longtime favorite poets or collections?
I read poetry every day! It's so meditative and jolting at the same time, kind of like taking a shot of whiskey. First you get that whole-body punch, followed by the loosening of the limbs. Longtime favorites include Mary Oliver, Audre Lorde, Mary Ruefle, Maya Angelou. Newer favorites are Ross Gay, Olivia Gatwood, Leila Chatti.
Tell us something you appreciate about Hummelstown, Pennsylvania.
I cried for weeks when we first moved to this small town. It felt so sleepy and lackluster compared to a bustling city. And then one evening I heard a huge racket outside and walked out my front door to a Halloween parade. I'd totally forgotten about the holiday, and suddenly there were floats and the high school band and all sorts of dance troupes in the street. Ten years later, I'm still finding that kind of unexpected magic. It's there if you look.
SHOW MORE
MORE BOOKS AND AUTHORS WE LOVE
We hope you enjoy the books recommended here. Our goal is to suggest only things we love and think you might, as well. We also like transparency, so, full disclosure: We may collect a share of sales or other compensation if you purchase through the external links on this page.