Understanding Numerology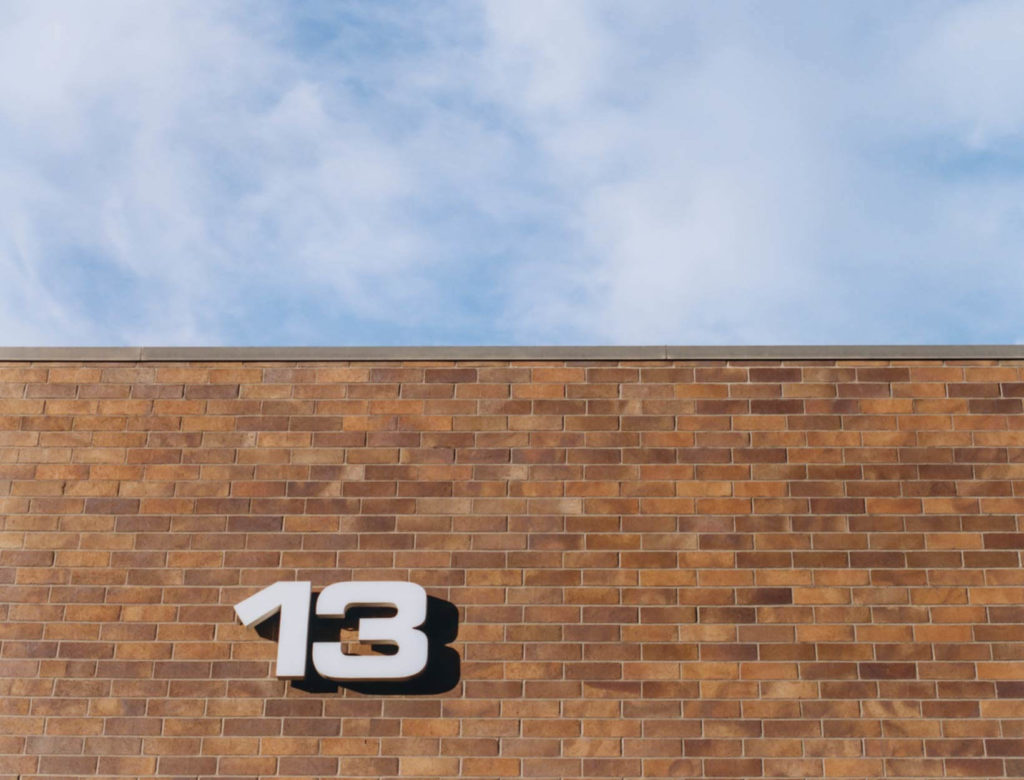 Numerologist Josh Siegel first fell in love with numbers when he was studying Kabbalist texts and Jewish mysticism, in which numbers are more than symbols for timekeeping and calculations—they also act as symbols and archetypes of the soul's spiritual growth. From Hinduism to Christianity, the veneration of numbers is a common theme in religions, and specific numbers seem to hold deeper meaning. But because it's not an exact science, numerology is a field of study in which spiritual knowledge often gets muddled with myth and half-baked truths—much to Siegel's chagrin. His advice: Seek out an expert. Siegel's been studying his craft for twenty-two years now, and in his words, he's still learning.
A Q&A with Josh Siegel
Q
How do numbers play a role in spirituality?
A
In early human history, we began understanding the seasons and the heavens, then understanding the cyclical nature of the sun, moon, and stars. All this was processed through numbers. And certain numbers have always been held sacred, universally, by religions, churches, and traditions.
We use the Arabic numeral system now, but ancient languages, like Greek and Hebrew, used the letters from their alphabets as numbers. In ancient Greece, this led to a practice called isopsephy, in which the numeric values of the letters in a word are added together and then reduced to a single digit. Words that reduce to the same digit are then compared and analyzed for deeper meaning. The Hebrews did the same thing through a practice called gematria.
The twentieth-century psychoanalyst Carl Jung was fascinated by numbers. He went beyond the world of psychology that he had learned from his teacher Sigmund Freud and found there were universal images, concepts, and symbols that resonated with all religions and schools of thought. He considered the numbers one through nine to be the first primitive symbols of order that act as the basis of thought for humankind.
---
Q
What's an example of a number that's recognized as sacred?
A
Let's look at the number seven. When Buddha was born, he walked seven steps. In the Jewish tradition, we have the seven-candled menorah. In the Catholic religion, there are the seven sacraments, seven deadly sins, and seven virtues. In Hinduism, we have seven rishis and teachers. In the Muslim traditions, there are seven heavens and seven hells.
There are a few reasons why the number seven is held sacred. Remember, some of these ancient civilizations venerated the heavens. There is a series of seven stars called the Pleiades, and they were used to help people track where they were in boats. They were held sacred, as way-showers. But it goes deeper than that. Some numbers are held sacred because they are thought to have certain properties. Seven has always been seen as a mystical point. People with a strong seven in their numerological chart tend to be interested in discovering the truth and uncovering the mystery behind things.
---
Q
What does it mean when a particular number or set of numbers begins appearing in your life?
A
To experience a number is what Jung would call synchronicity. Jung came up with the concept based on his own personal study that all human beings have a conscious state of mind and an unconscious state of mind. The unconscious is the deeper parts of ourselves that cannot speak through language and so speak through symbols. He referred to something called the collective unconscious, which is humanity itself as a universal unconscious mind.
When we see numbers recurring in religions, it suggests that these are universal symbols that have accessed the deep recesses of our collective unconscious from time immemorial. And if that's the case, then when a person experiences sequences of numbers, we cannot rule out the possibility that it is the unconscious mind tapping into the greater collective and the universal patterns that already exist and have existed.
The ordered intelligence sends messages to the person based on the universal meaning of these numbers. I believe seeing synchronistic numbers is not a random event; it can mean that there are messages being sent to you. It can be during a time in a person's life when those messages can have great meaning to them. You can say that the universe is speaking to you in a way. Your unconscious mind is trying to use these numbers to awaken you to certain concepts and ideas.
---
Q
If you keep seeing the same set of numbers everywhere, how should you respond?
A
If someone is receiving a series of numbers, they are likely downloading a piece of information from the collective unconscious. You could do your own research based on the universal meaning of those numbers. It's hard to find legitimate sources of information though. Modern-day interpretations carry a lot of additions that do not stay true to the original archetypes. I recommend a book called Numerology and the Divine Triangle by Faith Javane. But if you're not looking to analyze the series you're seeing, just take it as a message that there is more to life than can be seen.
The number 11:11 is one of the most common series of numbers people see. You might also find multiples of 11, like 444, 55, or 3:33. The number eleven is associated with a shift out of old patterns or an upcoming breakthrough. It's a number we tend to see when we are already in the process of change. The subconscious minds of the universe are telling you to be aware, get out of tunnel vision, and see what is going on in your life.
If you start to experience repeating numbers on a more profound level, then it does require some deeper research. Consult someone who has expertise in the area. It is not uncommon for people to experience numbers related to their numerology chart. To me, that is the greatest synchronicity. Sometimes there are numbers that represent lessons in a person's chart or numbers that we lack. It signals an awareness coming out of you that you need to change and grow and evolve to another level in your life.
You might see numbers that represent your higher purpose. You may see numbers that represent challenges. You may see numbers that represent those parts of you that you disowned or repressed.
Everyone has their own matrix—meaning we are each living in our own little bubble. Think of that friend with patterns they won't stop repeating. They are dating the same person or stuck in the same job. From the outside, it is so clear something needs to change, but we all have our own patterns that are embedded in us from early experience. In everyone's life, there are portals that open us up to get out of our tunnel vision and start thinking about why we are really here and how to be of service.
---
Q
Is it possible that we are living in a universe entirely coded by numbers?
A
It is all very fascinating. I've had the pleasure of working with over 20,000 clients. I am convinced that there is some kind of preordained pathway for us that is spelled out in this numerical pattern at birth. There are lessons that are given to us at birth, not as punishment but as opportunities to grow. Some take a little bit longer than others. Some involve a little more adversity than others. But it's through that adversity and challenge in life that something magical happens, and that is evolution of spirit and character.
Your matrix depends on how much work you have done on yourself and how much time you have spent questioning your beliefs in life. True spirituality does not mean using spirituality to drop out and live in a fantasy world. I think it is the exact opposite. True spirituality is confronting the truth within ourselves.
---
Numerologist Josh Siegel is known for his in-depth, one-on-one numerology readings. He's appeared as an expert on CBS, Fox News, and ABC, as well as on numerous radio shows.