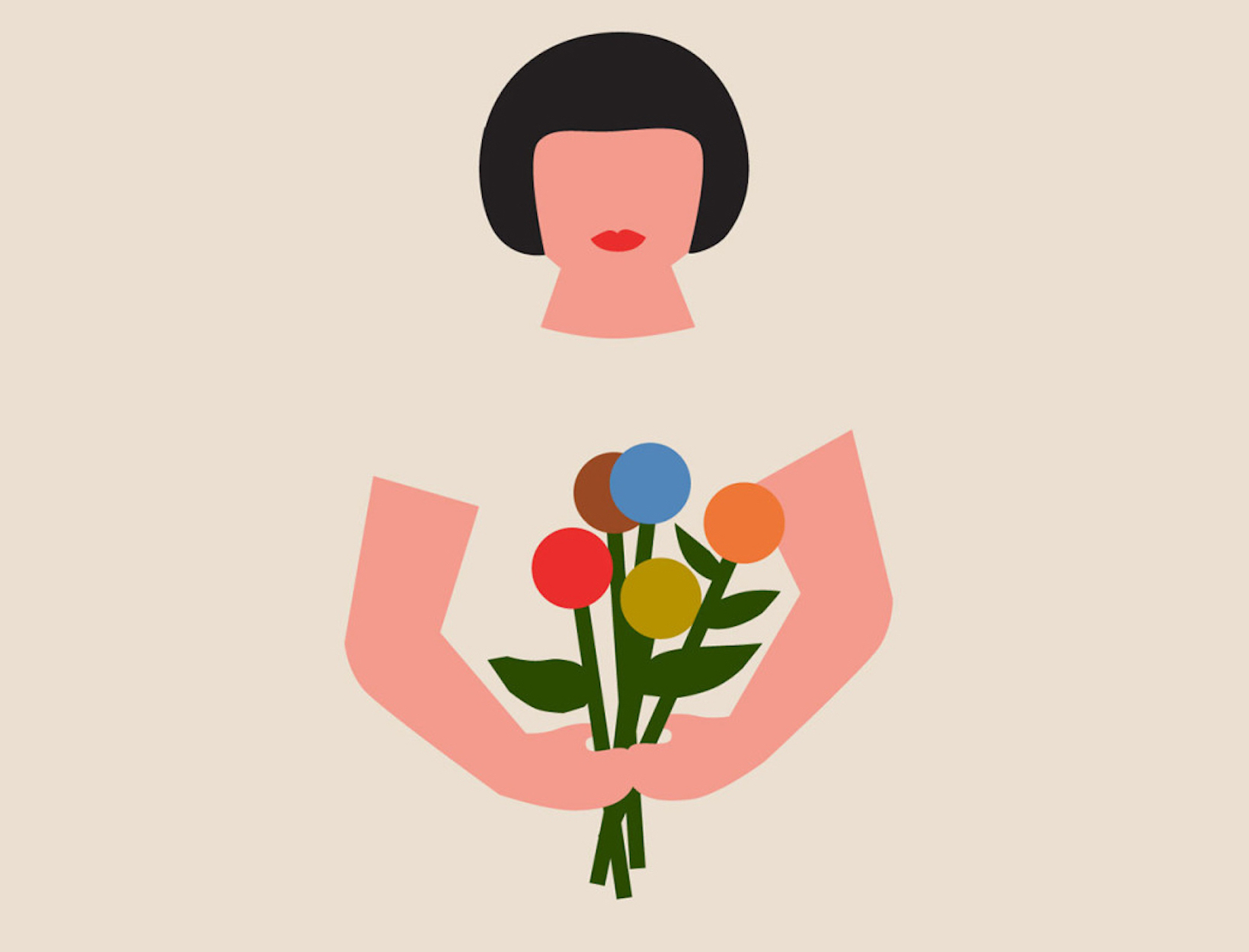 Illustration Courtesy of Anna Kövecses
Preparing for Dealing with Death: A Practical Checklist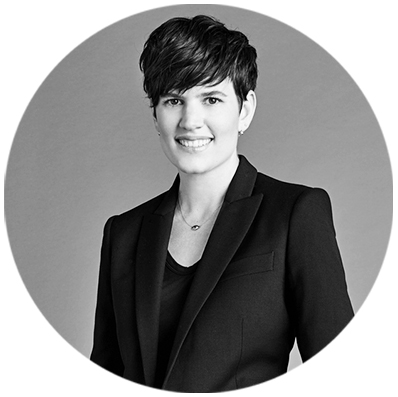 Elise Loehnen is our chief content officer and frequent host of The goop Podcast. We asked her to write us a practical piece about dealing with death (but she did more than that). You can read other pieces on grief and facing death on goop and hear her conversation with Lucy Kalanithi on the topic on our podcast.
My father is a retired intensivist, meaning he specialized in the care of critically ill patients. It also meant that he spent a lot of late nights on call in the hospital's emergency room or ICU, intubating patients who had survived motorcycle accidents or heart attacks, sitting with their families in the waiting room and talking them through options or explaining that there were no options at all. In his pulmonology practice, my father spent his days ministering to lifelong smokers with emphysema, young people with asthma, and those struggling with the grim prognosis of lung cancer. We talked pathology at the dining room table every night, and we also talked a lot about death. And according to my dad, that was unusual: He would complain sometimes about struggling to get patients to make end-of-life decisions even when they were days away from dying. "Burial or cremation? Does your wife know what you want?" Questions met with glazed eyes. It may be the one inevitability in life, yet everyone treated it like an optional and not-very-interesting conversation.
Not in my family. My mother is one of the most morbid people I know. Almost every time I talk to her—even when she's FaceTiming with my five-year-old and two-year-old—she tells me about updates to their wills, or she wants to be reassured that I have a spare key for their fireproof safe in my filing cabinet "in case we both go down together." It's become a joke. Just not a funny one.
I think all the death talk in my family made me feel insured against its possibility; everyone knows that when you talk about something too much, it can never happen.
On May 21, 2017, my father called me at 4:45 a.m. to tell me that my brother-in-law, Peter, was in the emergency room after suffering from a perceived heart attack—and while we were on the phone, my brother texted that he had died. Peter's death, at thirty-nine, was inconceivable. I flew out of the house with a duffel bag (one change of clothing, nothing else) and went straight to the airport. I grew up with Peter, who met my brother, Ben, their first week at college, when I was still in high school nearby. Peter was my closest friend.
I stayed with my brother for two weeks, quarterbacking Peter's funeral, and the gentle unraveling of his life. In times of crisis, I overfunction—that's my armor. I control when I'm in pain. I learned this about myself from reading Brené Brown's Rising Strong, where she explains the tendency:
"Over-functioning: I won't feel, I will do. I don't need help, I help.
"Under-functioning: I won't function, I will fall apart. I don't help, I need help."
My brother was functioning like a grieving widower. A zombie in form and function, he didn't eat and couldn't sleep. I was numbing myself by canceling things like Peter's E-ZPass so my brother wouldn't be triggered by more statements in his name. (Note: E-ZPass does not need to be dealt with in the weeks following someone's death.)
These lists are neither perfect nor complete, but here is some of what we learned about the practicalities of death. (Please add to our notes by emailing us at [email protected].)
You need a death certificate with a final cause of death to collect a final paycheck or claim life insurance. Here's the rub: In many major cities, the coroner's office is incredibly backed up, which means that it can take MONTHS to procure one that does not have "pending" as the cause of death. You will want many, many copies of the death certificate as you will need this document for almost everything. Typically, the coroner's office offers ten—ask for more.

You cannot access your loved one's email accounts unless they documented their log-in information and passwords. Because of privacy laws, Gmail, etc., will not provide passwords, though they will work with you to close an account. Google's Inactive Account Manager allows you to establish a protocol if you've been inactive after a certain amount of time so that designated loved ones can download whatever you predirect (mail, drive, contacts). Other sites (LinkedIn, for instance) require nothing more than an obituary to terminate a deceased person's account.

You need to file a final tax return for the deceased person (or both of you, if you file as a married couple), as well as a separate tax return for his or her estate.

Scoundrels read the obituaries. You will receive letters claiming unpaid debts, and you will get text messages inquiring whether you want to sell your house. Emotionally prepare yourself because it's offensive.

You will want to alert Equifax, Experian, and Transunion to ensure there is no postmortem identity theft.

Call the Social Security office to stop payments and establish applicable survivor benefits.

Talk to a lawyer about next steps for assets. You may need to put the will in probate. Often, you will need to open a bank account in the name of the estate to pay bills.

If applicable, freeze all credit cards and other automatic payments until the will is through probate (at which point you can pay the balances).

Talk to your financial advisor about the best way to transfer investment, savings, and other accounts. You may need to sort out the title of the deceased person's car.

Most airlines will refund unused tickets after death (this requires a call and a letter and sometimes a death certificate).

You'll have to cancel all manner of accounts and services, from parking spaces to gym memberships, mobile phone accounts to online streaming services. You will spend the bulk of your time sorting out car insurance, home or renters insurance, and health insurance and switching names on utility bills. Even a year after the death, there will be an automatic renewal of an iPhone app or a magazine subscription.
If you're reading this, it means there's time to get extra organized. Planning for your death is one of the most selfless things you can do; it means that your loved ones can mourn you without scrambling to guess your passwords and try to come up with the places you might have a bank account. And more importantly, it means they will know what you would most want in your absence.
My family now uses this basic questionnaire/list as a shared Google document, and when we worked through our list after Peter died, we created a Google Sheet to share so that we could update it with status and contact information.
Attorney:

Social Security number:

Location of my will and/or family trust:

Location of my living will/advanced directive:

As delineated in my will and/or family trust, I want my [children, pets]:

I would like my organs to be donated:

I would like my body to be buried/cremated:

I would like to be buried in this location/have my ashes scattered here:

I would like this to happen at my service [music/eulogies]:

I would like to be remembered for:

In lieu of flowers, I would like donations made:

Credit cards:

Investment accounts:

Retirement accounts:

529 accounts:

Mortgage:

Stock/option grants:

Club memberships:

Home insurance:

Car insurance:

Cars/location of titles:

Safety deposit boxes/safe codes:

Phone and computer codes:

Emails and passwords:
Unfortunately, the emotional components of grief cannot be mapped and tracked in a Google doc. It is a messy, and unpredictable, and highly individual process—and from what I can tell from talking to dozens of people who have experienced very painful losses, the sadness never goes away, though it gets less acute over time.
My brother has been a marvel of grace and stoicism; a nurse at the emergency room that Sunday morning advised him to continue to keep talking, and he took that advice to heart (see his piece in The New Yorker). For the first six months after Peter's death, Ben made plans with friends every single night. Exhausting, but a helpful distraction. It also gave him the opportunity to talk about Peter every day, which, as Lucy Kalanithi brought up on The goop Podcast, is one of the greatest salves there is.
I feel like my soul prepared me for Peter's death. There's really no other way to say it, as there were too many strange coincidences for me to believe that on some level we both didn't know. I have been on a journey ever since to understand "the other side"—how consciousness is defined, what happens when we die, and how to reach through the veil. It has not obviated my grief, but it has certainly put life, and its purpose, into a different perspective. I have had several medium readings that have confirmed for me, beyond a doubt, that Peter's energy persists, and I speak to him daily. The consummate connector in life, he helps me all the time—with parking spots, with work conundrums, with opportunity.
If you have lost someone, I urge you to keep talking to them, to look for them in your dreams, and to establish a language of signs. (Our podcast episode with Laura Lynne Jackson—"Are We All Psychic?"—is a good place to start.)
Related: Facing Death