Is a Man's Intuition Different from a Woman's?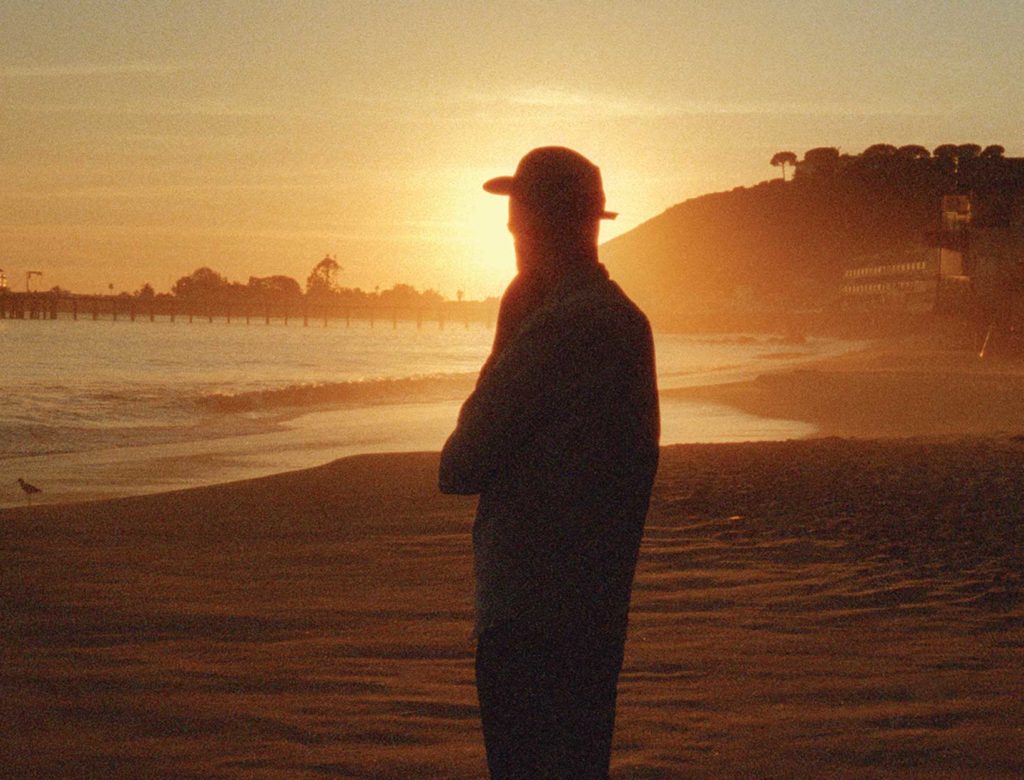 Psychics, like superheroes, tend to have complex origin stories, and they usually begin with a wake-up call. The moment the future intuitive goes from ordinary human being to willing (or unwilling) participant in the paranormal: communication with the dead, psychic predictions, inexplicable healing powers. For psychic medium Joe Perreta, that moment happened when he was twelve years old, in the days leading up to September 11. He experienced visions so overwhelming, he would spend the next few years attempting to shut them down.
After college, a steady meditation practice helped him build the capacity to confront his gifts head-on. While trying to make sense of his psychic abilities, Perreta found the Western world's resistance to the softer side of masculinity to be a hindrance. And while he insists the power of intuition is not gendered—at all—he does see a culture that creates burdensome social roadblocks for boys and men who want to reach their full emotional capacity. For Perreta, accessing our intuition involves shutting off our overanalytical minds, thinking in less black-and-white terms, and leading with a dose of sensitivity. And now, he explains where to begin.
A Q&A with Joe Perreta
Q
How did you begin accepting your psychic gifts?
A
I grew up in a family that spoke about dreams and intuition at the dinner table. Plus, both my grandmothers read cards for psychic information. So I was open to it—but still a kid. When I was about twelve, right before the September 11 attacks, I actually had a dream about a plane crashing into a building. There was a calendar in the sky, and it flipped through all the days of the week and landed on a Tuesday.
I was so scared after this dream that I made my mother stay home all weekend. I was convinced the event was going to happen to her. I didn't know what it was, but I knew something horrible was coming. I was driving everyone crazy with my anxiety. I remember an aunt attempting to calm me down by telling me it was just a bad dream. The following night I had yet another dream, and this time it featured the Pentagon. I didn't realize it was the Pentagon at the time, but it would later become clear. The following Tuesday, the events of September 11 took place. I will never forget walking back into my home from school to find my father watching the news coverage. And there were the images from my dream on the television screen. I was just in shock.
After that, I was much more open. I didn't know what to make of it. But it was what my family had been talking about my whole life. About having dreams act as predictions. There are normal, regular dreams that feel like your own, and then there are these other dreams that you have where you can tell it's different. The colors tend to be extra bright.
I remember one night I was sleeping on the floor of my parents' bedroom and asking God to make it go away. I was so scared. I was afraid to go to sleep. I was afraid to go to the mirror because I might see something.
And it did go away for a while, but it came back in my teen years, when I was more prepared, and then continued to develop from there.
---
Q
Have you found that male intuition differs from female intuition?
A
On its deepest level, no. I think intuition is a human thing. In fact, I think it's a living thing. Animals exhibit intuition as well. However, I do think that in our culture, especially in America, gendered intuition has its own identities. Intuition comes from a place of feeling. We call it claircognizance. That's when we say, "I just felt like this was going to happen." It's not a rational line of thinking. To connect with that type of intuition, you have to be very aware of your emotions and feelings as they occur. If men start shutting down their feelings or deflecting the emotions, it can end up shutting down their intuition. It's probably why so many of the psychics and mediums in our community are women.
---
Q
How can you tell the difference between feeling and intuition?
A
It's hard because you feel intuition in the same places you feel your emotions, like the gut and the heart. But I would say most times intuition is a bit more subtle and very neutral. Intuition isn't about fear or judgment. Our feelings can overwhelm us, and we often mistake strong emotions for signs. For example, sometimes people feel anxious and become convinced something bad is going to happen. Intuition feels clear and strong, even when it doesn't seem to make any sense and you can't come up with an explanation for it.
---
Q
Are men more or less likely to follow their intuition?
A
It depends on the man, honestly. I'm a man who listens to his intuition all the time, but I also grew up in an environment where it was okay to do that. There are so many factors. I think it begins with belief and your willingness to open up to the other side.
I think also there are so many men in power who affect the current culture of thought; the idea of stepping outside the boundaries put in place can be daunting. The scientific community tends to reject the notion of intuitive abilities, but of course, this is a community dominated by men who are used to relying on analytic thought and dismissing emotions. It's tricky when you risk isolating yourself from your community.
---
Q
Is there anything men can do to begin expanding their intuition?
A
For me, it was meditation. Meditating every day and a steady yoga practice helped me begin opening up layers of my subconscious and receiving psychic visions. Then I learned how to fine-tune it from a book series on psychic development by a woman named Sandy Anastasi.
It is trial and error and seeing how it works for you. If you want to develop your abilities: Write down the stuff that you think might be intuition—thoughts that pop into your head, physical sensations that keep you on the right track. Remember how it feels and make note of where you feel it within your body. Whenever something comes true, pay attention. From there, you can begin building your own unique language that you are creating with the universe. We all get information differently, so it won't be the same for everyone.
---
Joe Perreta is a psychic medium currently living in Manhattan.