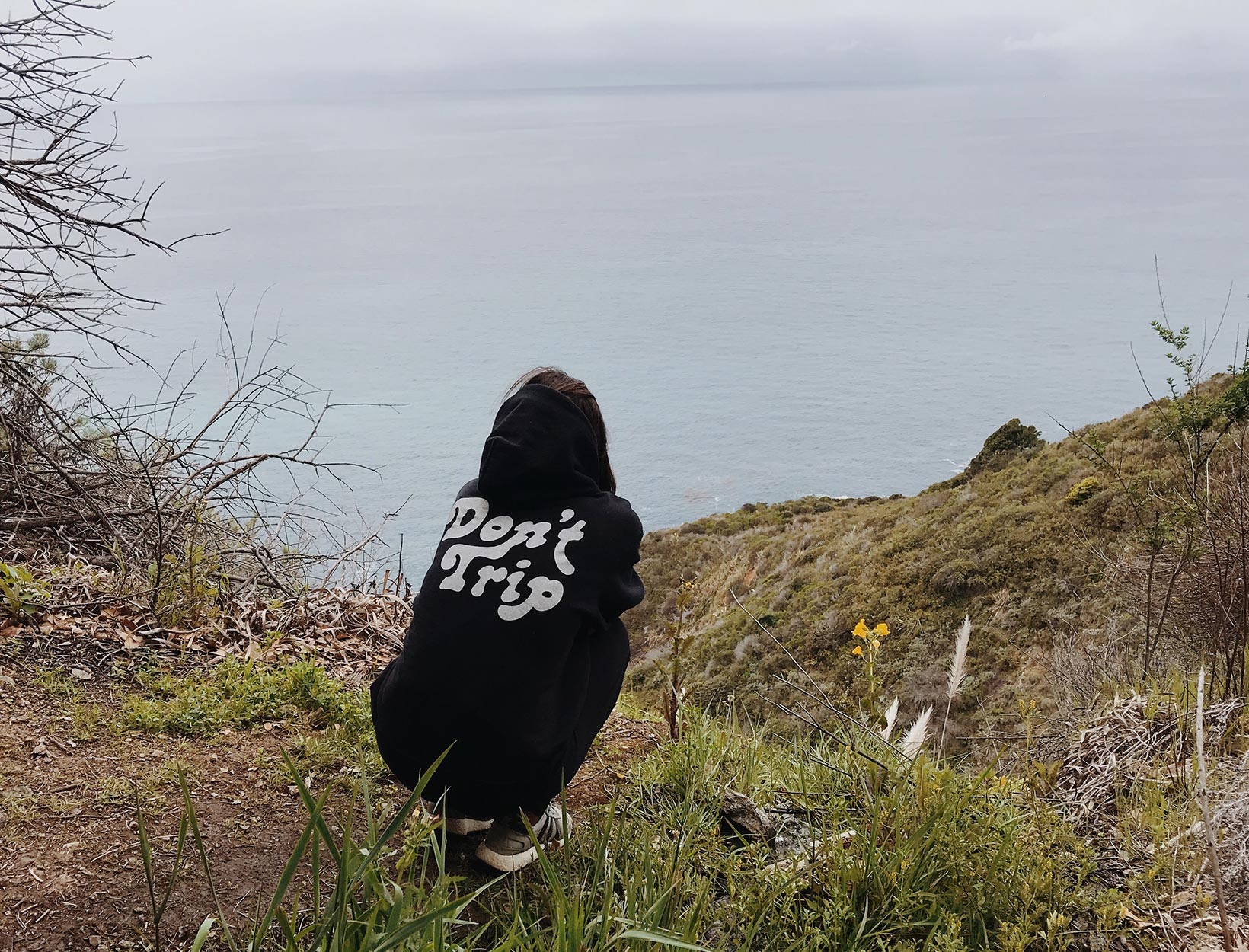 I'm Letting Go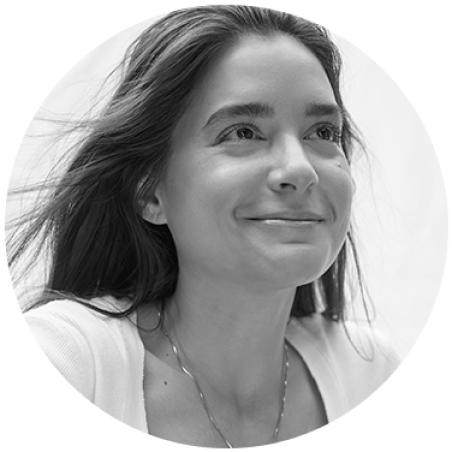 Jenny Westerhoff is goop's photo editor. She makes our best playlists, teaches us yoga in our office's studio, serves as taste-tester for all our vegan recipes, invites us to disco night, and goes on more road trips than anyone we know. Watch her in The goop Lab on Netflix, in the episode "The Healing Trip."
"And then something happens, and it touches a place in you that's been there all the time and it's as if you wake for a moment from a long sleep and you say, 'Oh! Wow! So that's how it is!'"

This Ram Dass quote from 1970 could summarize my experience taking mushrooms—or all of my late twenties.

My dad killed himself a week after my twenty-fourth birthday. The world I knew came crashing down. The life I inhabited didn't make sense anymore; the illusions I had built to protect myself began to lose their effects.

My dad was depressed. Consistent moodiness is not a personality trait. He had mental health issues that progressed later in his life when he got tinnitus. Was it the tinnitus that caused the depression, or vice versa? Or had the pain of not living life as himself, grieving the life he had maybe thought he'd have, just grown? Once, right before I went off to college, my dad took me out for Chinese. In a very rare moment, he told me, misty-eyed, to "enjoy college—it will be the best years of your life."

Maybe it was different in 1966, at Kansas University, for him. My college experience, ten years ago, in New York City, was spent trying to escape the dysfunctional and chaotic family I came from, convincing myself that I could forget the past and make a new home among art-school misfits. I was sad all the time. I cried so hard that sometimes I had to leave friends' houses. All of my problems followed me to college. Of course they did. Of course my escape plan was an exoneration fantasy. But I was surprised when two close friends pulled me aside: There was something wrong with me? And it was bad enough for them to bring it up? They said of all the people they knew that sought help, it surprised them I wasn't in therapy.

That year, I asked my parents if I could talk to someone. My dad told me that we deal with our problems on our own. How? I didn't know. My family's way of dealing with things was avoidance. And when things got bad, the cops were called to mediate seemingly trivial altercations.

I had gotten a similar response from my mom a few years earlier, in high school. I had stopped running track after a knee injury. There were a lot of days when I left physical therapy in tears. The other kind of therapy was too expensive, my mom said. I spent the rest of junior year in a haze. I never thought I was depressed.

My dad died on a Sunday when my mom was at church. I woke up in my bed in Brooklyn later than I wanted to because I had been out late at a Miley Cyrus concert the night before (never thought that would become part of my story, yet here we are!). When I finally answered the phone and heard my mom's voice: It felt like a nightmare.

I flew down to North Carolina to be with her, and I slipped back into my family role as the "strong one," the youngest sibling by twelve years. I was my father's daughter, they said. I held my mom as she wailed that first night. The next day, I began getting arrangements in order. After I closed the door at night to the guest room, I buried my face in my pillow and waited for it to feel safe enough to let anything out.

My dad left a typed letter for my mom. He needed to finally be at peace, he wrote. He felt his body and mind had betrayed him, and he couldn't bear it any longer. Beyond that, the letter was largely full of logistics, explaining where she could find things in the basement—out on his workbench, labeled with Post-it notes scattered around like a scavenger hunt. He wrote that he loved me and my siblings in the margins in pen.

My mom's church friends came by the house, telling us not to worry, because the church had recently changed its opinion: Those who committed suicide weren't sent to hell. I rolled my eyes. On September 11, 2001, these same friends had sent my sixth-grade class and me to church as they tried to get in touch with our parents, who worked in the Pentagon. I'd sat in the pew choking back tears. I'd tried to imagine what my life would be like without my dad.

It felt as if I'd time-traveled back to that moment, and I was eleven years old imagining my new reality.

When I got back to New York, I threw myself into it. I went to yoga to cry. I took ceramic classes. I tried to take my energy and put it into something creative. I spent another year in New York, until the city lost its magic for me, and I decided to leave for Los Angeles (I was reading a lot of Joan Didion). I ran away further from the grief. I was met with the vast space of LA. It seemed to mirror my own growing void inside. I couldn't bear to be alone with myself. I had distractions: a new job, new friends, and a new relationship that fed the chaos that felt familiar from growing up.

The distractions worked. For a while. After three years, I untangled myself from an emotionally abusive and codependent relationship. I put myself into therapy. I didn't ask my parents this time.

In therapy, I met parts of myself I had been hiding from: the grief and depression that had been there my whole life, unnamed. For the first time, I sat with it. I started, slowly, reframing my past, my family, and myself.

When I started therapy, I knew I wanted to try psychedelics as a way to help me heal and maybe uncover things that my psyche was protecting me from. The word "psychedelic" comes from two Greek words that mean to make visible, or reveal, the mind. Psychedelic drugs have helped people access the psychedelic state within us that gets covered with our personality, ego, and societal programming.

Exactly a year after my dad's death, on April 6, 2014, I started working for goop, where I've grown in ways I didn't think possible. A team of us went to Montego Bay, Jamaica, to work with plant-medicine healers in March last year. (I also didn't think I'd do psilocybin on Netflix.) For me, it broke through the veil I'd heard people write and talk about in books and podcasts. I felt like you, me, everyone, we were—are—all connected. And that our purpose is to make our way back to that. I could see how I was holding myself back, still. I could see what I needed to see: I was holding onto the grief because without it, I didn't know how to be.

Since filming, I've used psilocybin in conjunction with traditional therapy to continue to go deeper and to try to heal what might otherwise be invisible to me. It's definitely not a panacea. Nothing is. But this has acted as a sieve for my ego, for the things I've buried myself under. I see more of myself. I see what I still have to heal. Where I still have work to do.

Sometimes I wish I could go back to how it was before the light came on. Before I made room for the pain, the grief, the depression, the trauma. When I thought I was the strong one. But those moments are fleeting.
---