Interpreting Weird and Stressful Dreams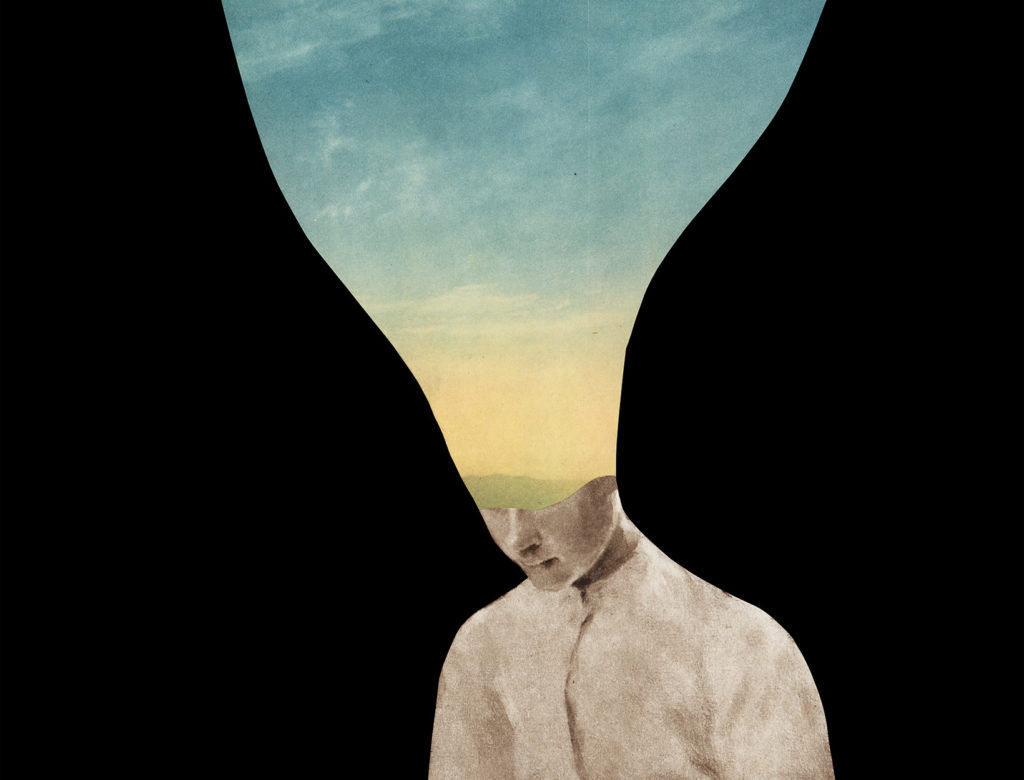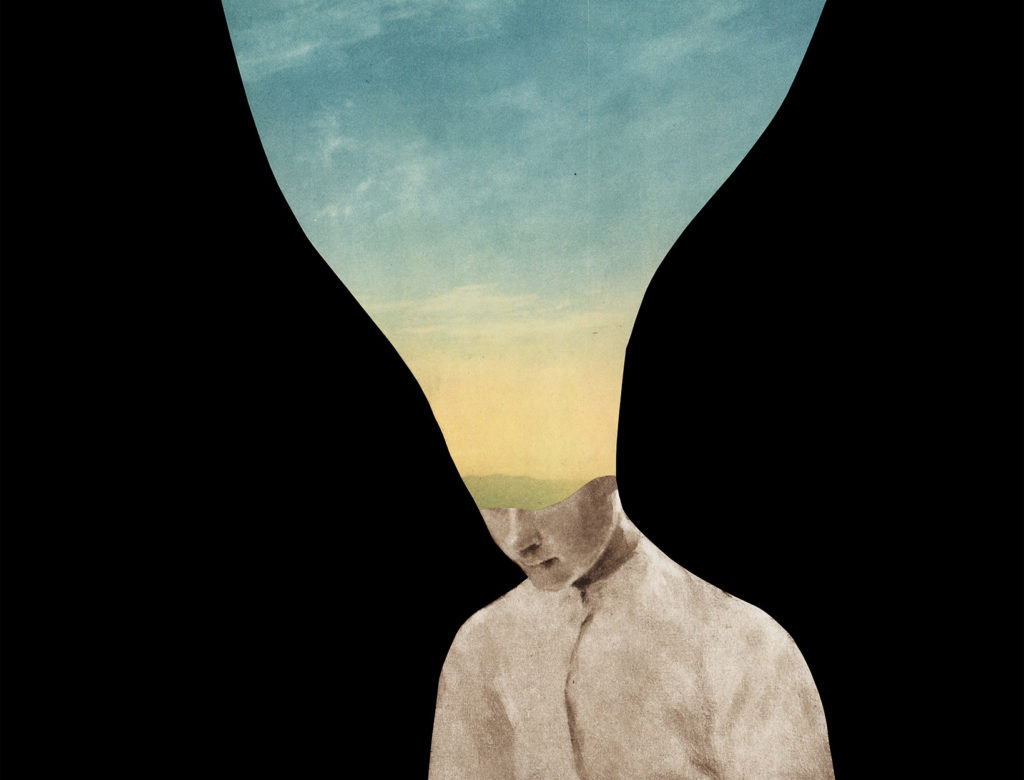 Illustration by øjeRum
If you have been having vivid, alarming, unusual dreams these past few months: You're not alone.
"I find everybody's dreaming up a storm," says Robert Bosnak, a Jungian psychoanalyst who has worked with clients on their dreams for more than forty years. "Just because you have an odd and frightening dream doesn't mean that you're doing something wrong. It means that you're experiencing a very difficult situation out in the world."
Some of those difficult experiences aren't ones we experience consciously during the day, Bosnak says—our bodies pick them up and they manifest in our dreams. And our subconscious has a way of portraying things in very odd manners.
The upside: If the memory of a particularly vivid dream sticks with us into our waking hours, we can enlist our friends to help.
A Q&A with Robert Bosnak, PsyA
Q
Why are we all dreaming so much?
A
There are several reasons. The first may be that lots of people aren't sleeping as well. Shallow sleep leads to remembering your dreams better.
One of the ways that we deal with trauma is that we dissociate, and dissociation takes a lot of energy. So you may feel tired; that kind of fatigue is important to acknowledge to yourself.
There is also a lot of anxiety going on. There's a lot of anger going on. There are a lot of feelings and frustrations that are powerful and close to the surface. The feelings we have right now are primal feelings, feelings that if you examined them neuroscientifically would be very much related to the limbic system. They are deep, hot feelings. And that can contribute to stronger dreams.
It's as if there's a storm, and everybody is experiencing the storm in some way or other in their dreams.
---
Q
What's your advice for people who are waking up to disturbing or stressful dreams?
A
Talk about them. Don't keep them to yourselves. It is important to find friends you just talk about your dreams with. Because talking about a dream gives it a container that is better than just keeping it quiet.
And don't think that your dreams are particularly weird. Everybody is having weird dreams at the moment. Don't feel ashamed of your dreams.
Dreams frequently portray things in very odd manners. Just because you have an odd and frightening dream doesn't mean that you're doing something wrong. It means that you're experiencing a situation that is a very difficult situation out in the world. And these are things that you may not consciously experience, but your body and your unconscious body is picking it up. We are all in a difficult state; some people in a much more difficult state than others.
Be aware that you will respond to that. There may be a few more nightmares there. One of the things that is happening is that people may feel that old traumas are being beginning to reemerge. They can come in dreams or in other ways. Generally, collective traumatic situations can engender old personal traumas that you've had. It's a confusing time, and you may not recognize the world as it is.
---
Q
What are some common themes you're hearing from people's dreams?
A
Being in a place that you don't recognize. Feeling lost in a place that you don't recognize. People trying to find other people who are not able to find them. People feeling very disoriented.
There were several dreams of people finding magic wands or things like that. Things that are magical that can get them through.
There are many dreams from parents along the lines of: Where are my children? I need to be with my children.
---
Q
Are there universal ways of interpreting those dreams?
A
I don't interpret dreams much. I try to stay with them and feel them and realize that these are emotions that we are all sharing.
But of course if you have a dream where you are in a place that you don't recognize, the translation can be fairly literal: Yes, that's where we are at the moment. We are in a world we don't recognize.
There is a sense of being lost that people have. There is a sense of finding something entirely new that people have. These things don't need much interpretation. The dreams are very much like the world out there, but in a more metaphorical setting: Like a woman who is in a city that is clearly New York City, and she knows it, but in the dream, she's never been there before. It doesn't need much interpretation; the dream is about being in a familiar place that is suddenly totally unfamiliar.
---
Q
Can you help a friend interpret their dreams?
A
You don't help them interpret their dreams: You listen to them. First you respond to them empathically, "Oh, that sounds terrible. All of that sounds really strange." Or "Oh, how weird that is." Or something that is an empathic response that makes a person feel heard. Feeling heard is a very important thing. So listen to the dream and then ask questions. "So what was that like? How did you feel at that moment when that spook came in? What did you feel at that moment? That must have been horrible." And then the person will start talking, and you just give them a chance to talk.
---
Q
How do you work with a dream when someone shows up whom you haven't thought of in a while? Or when someone you talk to all the time shows up in a weird context?
A
Well, what some people do is they get in touch with that person they haven't spoken with for a long time. I don't do that, but some people do.
On your own though, you can begin to feel it out. Who is that person to me and what was that period of my life like? What is it like to have that moment of my history now suddenly activated? How did that feel? And so you begin to ask questions about that moment in your life where that person was an active presence in your life.
---
Q
What's your advice for preparing for more peaceful sleep?
A
The general things pertain. I wouldn't go into stressful situations just before you go to sleep, either on your phone or on the internet. Try a restful meditation. Don't use your phone maybe the last half hour before you go to sleep.
Stay with yourself and feel what you're feeling. That's the most important thing. If you feel anxious, let yourself feel anxious. Breathe into it. Feel your anxiety. Or just feel that you're being a bit off. Feel your exhaustion. Whatever is up for you right now, feel it and then breathe into it. Let it move through the system and out the system.
---
Jungian psychoanalyst Robert Bosnak graduated from the C. G. Jung Institute in Zurich in 1977. A past president of the International Association for the Study of Dreams, he founded the Santa Barbara Healing Sanctuary and is the author of a variety of books on dreaming and imagination that have been translated into over a dozen languages. He pioneered the creativity-based embodied imagination method practiced and taught worldwide for therapy, medicine, and art. He is on the faculty of the Upstate Medical University of the State University of New York in Syracuse.