Fall Horoscopes for Every Sign
Written by: Hedy Noemi
|
Published on: September 7, 2023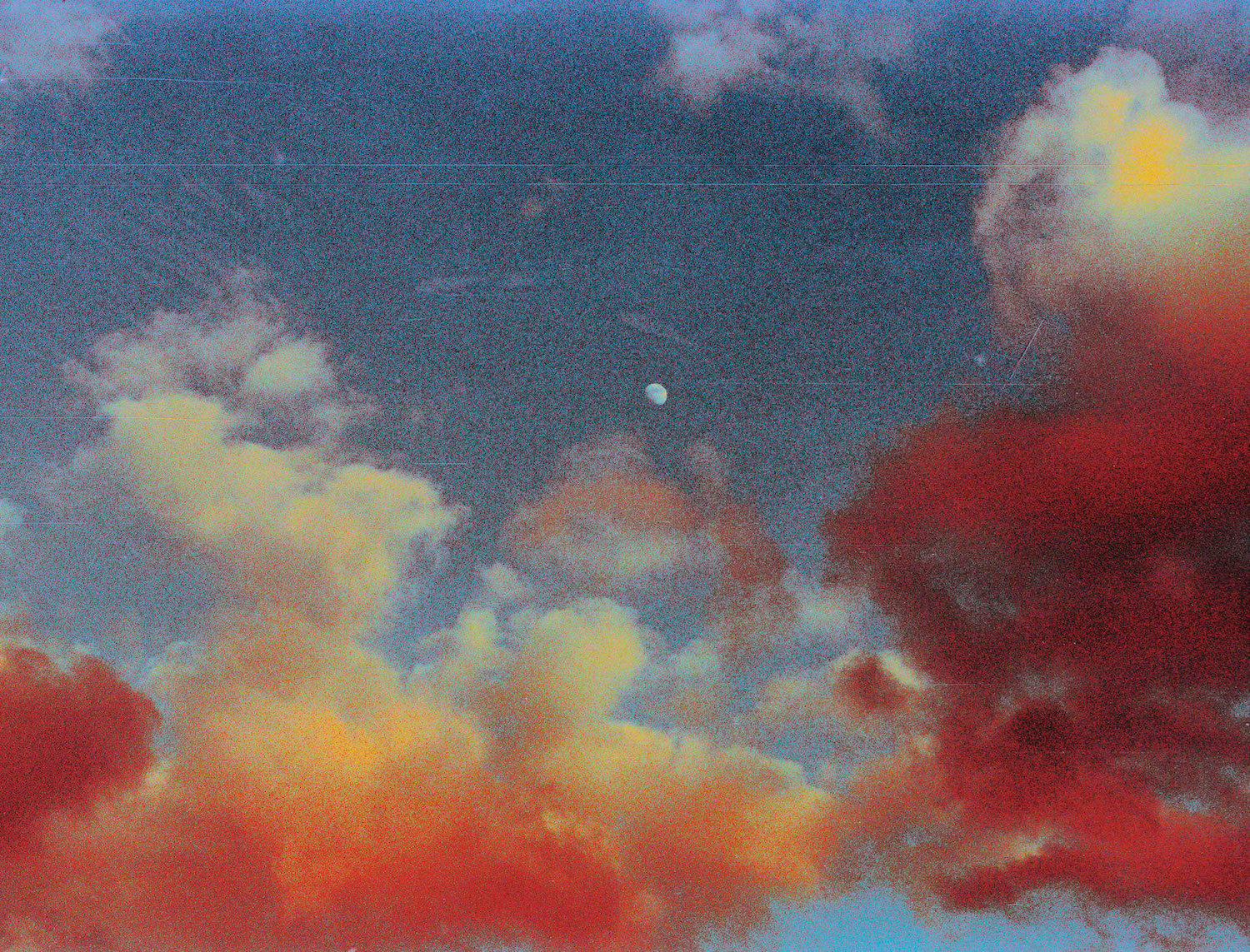 Photo courtesy of Suji Park/Stills
Tel Aviv–based astrologer and psychic Hedy Noemi is the founder of Nymph of Neptune. She offers psychic readings, planetary birth chart analyses, and astrology-based life coaching in person or on Zoom.
After a rare retrograde in the sign of Leo, Venus finally spun direct on September 4, restoring our personal relationships with faith and forward momentum. And soon Jupiter will turn retrograde, prompting a slower pace for the fall season. (Jupiter turns direct again on New Year's Eve.)
With several major outer planets retrograde until November 4, we can surrender some control and opt for a more reflective stance for the coming months. For many signs (Aries, Scorpio, Taurus, Libra, and Leo), Mars will be strongly positioned to give us extra physical strength, courage, and sexual desire.
This fall is all about staying in our own lane as we double down on the discipline we need to reach our goals. Those who turn their gaze inward and tend to the subtle aspects of personal growth will thrive.
ARIES
As we slide into September, Mars puts the spotlight on your partnership sector; the skies beckon you to focus a little more on your relationships. This transit won't last long and it's an opportunity you haven't had since 2021, so make the most of it. It will prepare you for the deeper transformation that begins when October comes.
Libra season will trigger a shift in your values—or a recommitment to what you already hold dear. (Keeping things surface-level is not an option this fall.) The planets want you to stay actively engaged in your inner evolution. Your sign likes to stay socially involved and in control of what's happening at work, but the cosmos are asking you to relinquish some of your grip and to see what happens when you get curious about others people's approaches. By late November, as we enter Sagittarius season, the picture will become clearer, so stay patient and trust the process.
TAURUS
The skies are demanding great patience from you this fall, dear Taurus, as Jupiter spins retrograde in your own sign until December 31. Fear not: You're paving the way for growth, but between September and the end of the year, eclipses will test your commitment to your greatest desires. It's all about how you show up in your daily life and tending to the details without great expectations.
If you're not getting the results you desire, do not think your efforts are going unnoticed. The obstacles you're facing are due to Saturn spinning retrograde in your house of recognition, and their purpose is to make you dig your heels in. Saturn delays but never denies. As you hone your craft, remember diamonds are formed with consistency and time: Quietly tend to your vision over the next few months. It's not all work-related, either; Scorpio season highlights your relationship zone and brings many well-deserved chances to connect.
GEMINI
This fall, home is where your heart is. Venus—the planetary ruler of beauty, art, love, and relationships—will spend a couple of months in your home sector, beckoning your attention back into your personal space after a busy summer. Jupiter's retrograde in your sleep and spirituality zone (from September 4 until December 31) means you should prioritize extra rest and find time for a meditation practice.
This is fundamentally a journey into the self. Mars will awaken your house of creativity for the first time since 2021. Eclipse season also begins here, igniting a new cycle of expression and enjoyment in what makes you you. These events occur in tandem with some tight aspects to Pluto in your deep, transformative house of intimacy. So between now and the holidays, relationships with others will either fade into the background or reach a new level of being. The key lies in how lovingly you tend to your own growth.
CANCER
October's skies activate your axis of home and career like never before, activating tension between your personal needs, your desire to nest, and your ambition to succeed. Sit quietly in the conviction of your self-worth, and your outer goals will draw nearer without the need for excessive effort.
This fall, you'll have easier access to the parts of your psyche that sometimes feel hard to reach, as your sensitivity is bolstered by a newfound confidence and desire for adventure. Mercury, Mars, and October 14's solar eclipse will strengthen your courage and enhance your boundaries with others so you can stay focused on your personal needs.
The gift of this incoming astrology is that your amplified aura makes for more balanced relationships. Around the Aries full moon on September 29, sit back and observe as a work matter naturally comes to completion. With Pluto getting involved in your interpersonal zone, the less you do, the better. Witness what comes up and speak from a place of quiet power as Mercury gifts you with a sharp awareness to plot your next move.
LEO
This fall is not about fulfilling your personal ambitions but instead pouring love into community and thriving as part of a larger network. October ushers in an eclipse season that fills your communication zone with a flurry of planets. What can you learn from those around you? Consider how colleagues, friends, or family want to help further your aims and be a part of what you do. You are a natural leader at heart, Leo, but the incoming astrology wants to bring you back into the circle of others to allow for fresh inspiration.
While Jupiter is retrograde in your career sector from September until December 31, consider reflecting upon what you've created so far this year, then continue to show up daily without big expectations. Temporarily let go of the macro goal in mind and instead stay present while you socialize from now until the holidays. You love to be seen, and you thrive in the energy of others—this fall, shared pleasure is the greatest fuel for your success. The last quarter of this year is your creative incubator; wait until 2024 for the peak to come into view.
VIRGO
The more wealth you possess, the more you can be of service to others. Let this be your guiding force, as the astrology of the next few months wants you to transform your relationship to money. Change begins with the eclipse on October 14, when the planets will fill your financial zone. Your humble sign is not the most materialistic, preferring instead to focus on developing integrity and skills regardless of the payoff. However, the incoming astrology is here to lift your gaze and help you dream bigger. The more you can rest in abundance, the more energy you will have to generously serve your higher purpose and be present for those you love.
Your financial picture shifts only when the internal landscape—your money mindset—has evolved. Luckily, Pluto's transit through your sector of selfhood and creativity will help you transform stuck energy that is holding you back. Ultimately, the next few months are about harmonizing your selfhood with your financial reality and realizing that the two are inseparable.
LIBRA
This is an important season for your sign, as the north node of the moon enters Libra for the first time in 18 years. The nodes are shadow points that can eclipse our awareness, bringing in opportunities we might not have identified as ours. Surrendering control and staying present is more important now than ever. A point of sudden growth is upon you, and it would serve you to release whatever might be blocking new gifts that could upgrade your experience. This is not the time to cling but the time to make space and compartmentalize before you begin a new life phase.
Mars, planetary ruler of courage and desire, will be in your sign throughout September. Channel Mars's energy through sports or by focusing on a passion project that consumes your spirit. As November arrives, watch out for unnecessary expenses as Mars moves into your financial zone. With Jupiter retrograde in your house of rebirth until December 31, you are better off honing your craft and working on personal development. Perhaps it is time to switch therapists or explore new healing modalities. Come 2024, you will be on new terrain.
SCORPIO
Until November, you will find the greatest rewards in solitude. You must replenish your spirit before you can progress in outer goals. There may be a lot happening in your subconscious as the eclipses move through your sector of dreams and spirituality. Your sign maintains an excellent balance of the material and the esoteric, intuitively knowing how to stay engaged in both worlds at once.
This fall starts off slowly and wants you to indulge your spiritual curiosities. Throughout September, the skies do not demand any decisive action from you. Instead, it's a time to witness what you have built so far and strategize for the future. Then, once Mars enters your sign on October 12, direct your unrelenting focus toward an important project. Saturn retrograde may delay bigger rewards until after the holidays. The fresh Mars cycle will strengthen your stamina so you can take a risk and passionately pour energy into something that matters. If nothing else, you'll see your excitement and sexual desire replenished this fall.
SAGITTARIUS
The astrology of 2023 has directly impacted your sign. Hopefully, Saturn has brought you stability, maturity, and stronger foundations at home. This fall, however, the planets want you to open up and mingle more, as the eclipses transform your circle of contacts. Your joyful sign has a generous heart, and until November, you'll be reminded of the most important people.
There may be a peak career moment. This fall, you are more visible to mentors, bosses, and the public. Enjoy the limelight until November, when Saturn spins direct in your home sector and asks you to prioritize family again. These next few months will gift you recognition before asking you to find the balance between worldly aspirations and humble dedication to the grind.
CAPRICORN
Capricorn is arguably the most ambitious sign of the zodiac, but you are not meant to be defined by your achievements. October's astrology will challenge you to stay grounded and authentic as you receive some hard-earned recognition for all that you have created throughout the year. Anchor yourself firmly with loved ones and remember the deeper purpose of your success. The full moon on September 29 reminds you of who you are doing it all for.
As you celebrate one milestone in career this fall, take some time to survey the view from here before you keep moving. With Jupiter retrograde in your zone of selfhood and creativity, this fall is a reminder that it's not all about you. Similarly, Saturn retrograde in your learning zone will help you reconnect to the concepts that fuel your personal philosophy. Your essence is the result of a vast array of cultural, historical, and emotional influences. If you can deepen your connection to what informs you, greater personal power awaits.
AQUARIUS
Venus performed a rare retrograde in your relationship zone for all of August, opening up a window of reflection upon what you truly desire in a significant other. For couples, this signaled a slower pace and the chance to rehash old hurts so healing could take place. Starting September 4, as Venus began spinning direct and entered your house of transformation, you can now take what you learned and integrate the growth. Any shift in perspective that happened over summer now needs to be rooted so you can maintain the deeper connection to self. Ground the growth through bodywork or visualization in September while you have the chance.
Come October, eclipse season opens in your house of teachers, gurus, and father figures. You have cosmic support to elevate your relationship to your own father or a paternal figure in your life who deserves to be loved. As this is also the house of dharma and higher learning, you could stumble upon a teacher who guides you closer to your own wisdom this fall. Whether this comes in the form of an online course, a new yoga teacher, or something else, stay open to different avenues.
PISCES
This fall, the skies are giving you a break from all the serious Saturn energy you've endured throughout 2023. As eclipse season arrives in October, you have permission to turn your focus to intimacy and relationships. The planets will fill your interpersonal zones, allowing you to step into a lighter state of being. It's a truth-bearing time as the October 14 new moon opens a cycle in your house of intimacy and transformation. Stay vulnerable with those you love to reach new depths of connection and let your career take care of itself for a while.
If finances are off or you feel further from certain goals than you'd like, fear not—Mars in your wealth zone will help you integrate any lessons related to spending, so you can move on to form new habits with confidence. Jupiter retrograde in your learning sector until December 31 means you could thrive with the help of a new coach or online course. Trust that the planets are helping you round out your skills this fall; enter 2024 with courage.