5 Crystals for Masculine Energy
Written by: the Editors of goop
|
Published on: February 12, 2020
|
Updated on: February 12, 2020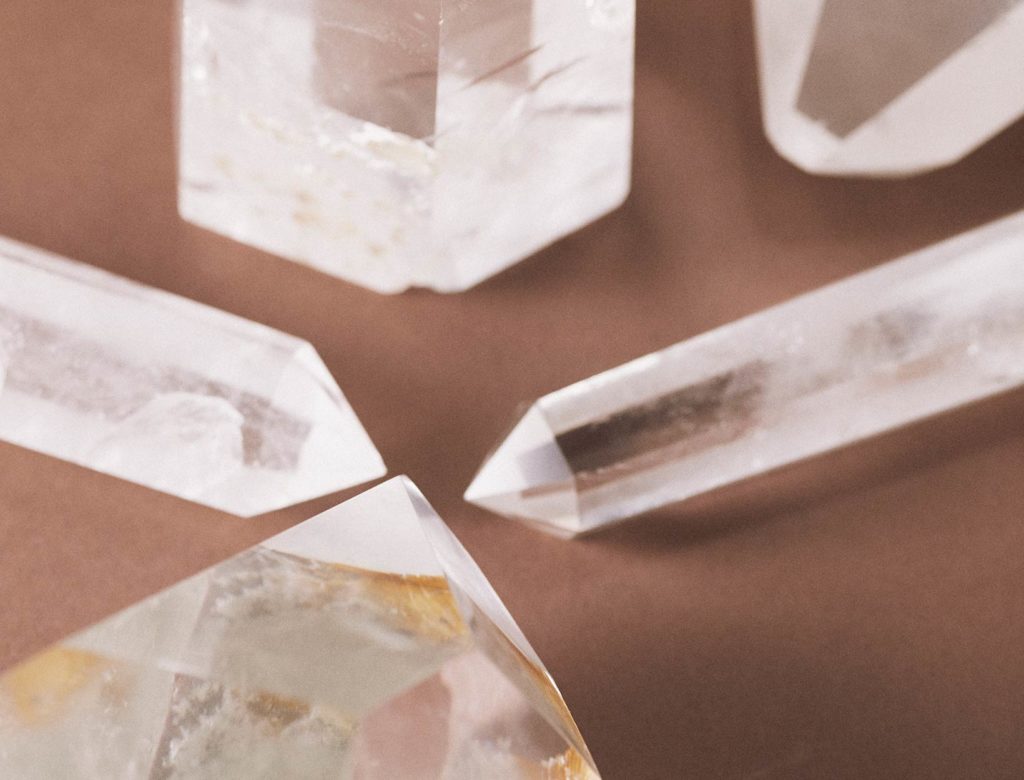 Hello to the crystal-curious. Ancient civilizations used crystals as a way to connect to the earth and nature. Now people collect them for both their beauty and their subtle magic qualities. The first step in working with crystals, says Heather Askinosie, is setting intentions with a crystal practice.
If you've been on the crystal journey for a while, you know that growing a collection can easily become overwhelming, but Askinosie, who founded her company Energy Muse in 2001, makes it simple. She and her longtime friend and business partner Timmi Jandro wrote Crystal Muse and Crystal365—recipe books with crystal combinations and rituals for attracting what you want out of them. When you pair your crystal with a practice, you give the crystal purpose, says Askinosie. But it's not the crystal doing the work, she explains: It's you. Connecting with a crystal is just one way to help you tune in to your own intuition.
Askinosie shared with us her favorite crystals for masculine energy—the dominant, assertive, goal-oriented parts of all of us (regardless of gender). Consider these five crystals if you're looking to set intentions around protection, strength, wealth, balance, and well-being.
---
The Best Crystals for Masculine Energy
By Heather Askinosie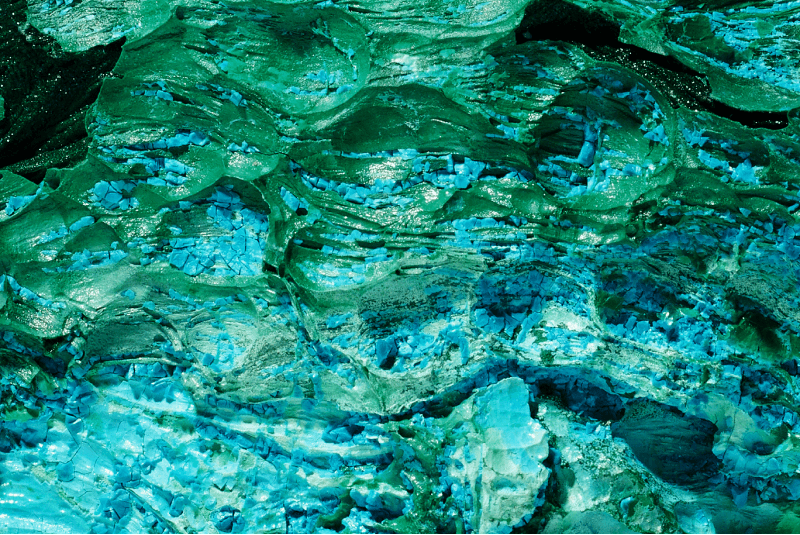 01
Malachite for Love, Transformation, and Balance
For those looking to attract a partner or enter into a new relationship, malachite can help you open up to love. Malachite connects with the heart but has a very wise, masculine energy that might help you recognize patterns of behavior that do not serve you. It encourages breaking up with negative habits in relationships so that you can be vulnerable and learn to give and receive love.
Crystal practice: Hold your malachite crystal over your heart chakra to open your heart to love and transformation.
---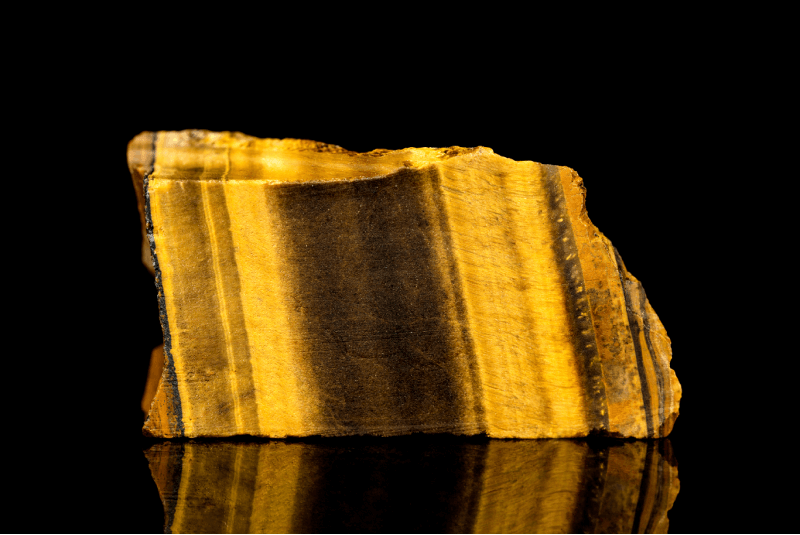 02
Tiger's Eye for Prosperity, Will-Power, and Strength
For a boost of courage, connect with a tiger's eye crystal. This stone challenges you to look into the eye of the tiger and face your fears head-on. Once you acknowledge and understand your fears, you can overcome them. Whether it's a fear of change, a fear of the unknown, or the fear of asking for a promotion, tiger's eye gives you some of the bold energy you need to bravely rise above.
Crystal practice: Hold your tiger's eye crystal in your dominant hand and stand with your feet firmly planted. While standing in a power pose holding your crystal, say out loud, "I am courageous."
---
03
Black Tourmaline for Cleansing, Protection, and Dispelling Negativity
Black tourmaline is like your personal energetic bodyguard. It absorbs negative energy around you and shields you from unwanted energy.
Crystal practice: Place a black tourmaline crystal in your pocket for on-the-go protection or set one at the front door or in the corners of your home and office to protect the energy of your environment.
---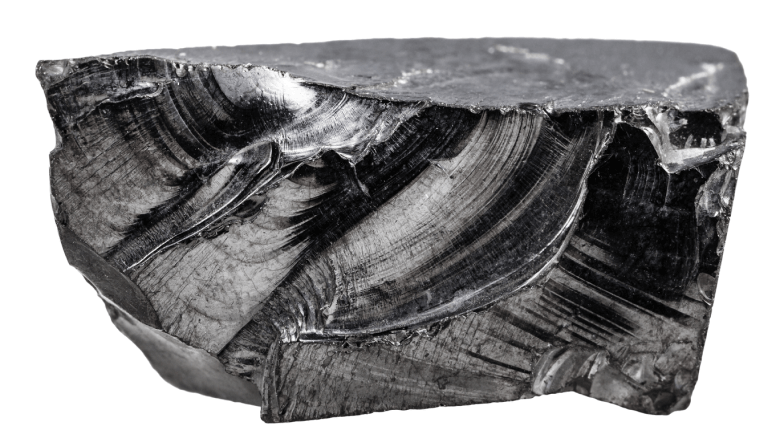 04
Shungite for Purifying and Neutralizing
Shungite is great for the techy person or really anyone who spends a lot of time using a screen and is looking to balance out their energy.
Crystal practice: Place a shungite crystal on your laptop, phone, or desk to protect and cleanse your energy field.
---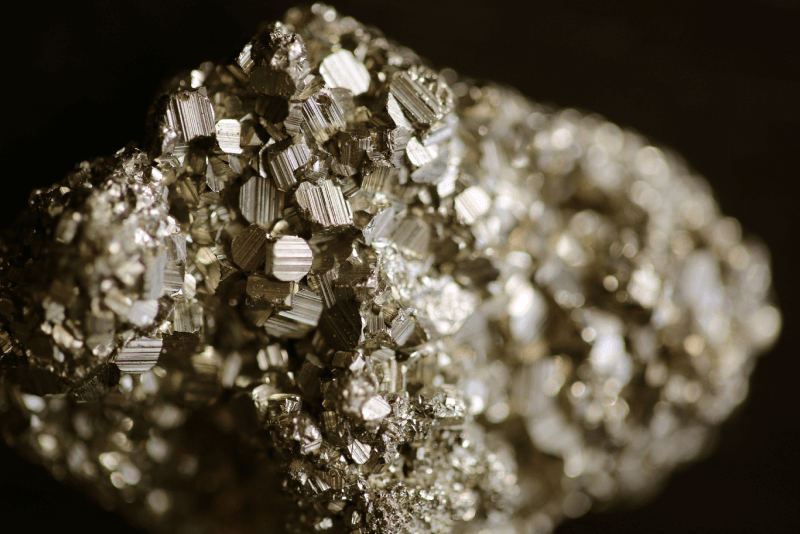 05
Pyrite for Abundance, Luck, and Wealth
Pyrite can support your financial aspirations and career successes. This crystal has a golden luster to it that represents the wealth and abundance you can attract if you set your mind to it. Keep pyrite around as a reminder to pursue your goals and stay positive.
Crystal practice: Place a pyrite crystal in your wallet to carry its wealth-attracting energy with you.
---
---
This article is for informational purposes only, even if and regardless of whether it features the advice of physicians and medical practitioners. This article is not, nor is it intended to be, a substitute for professional medical advice, diagnosis, or treatment and should never be relied upon for specific medical advice. The views expressed in this article are the views of the expert and do not necessarily represent the views of goop.