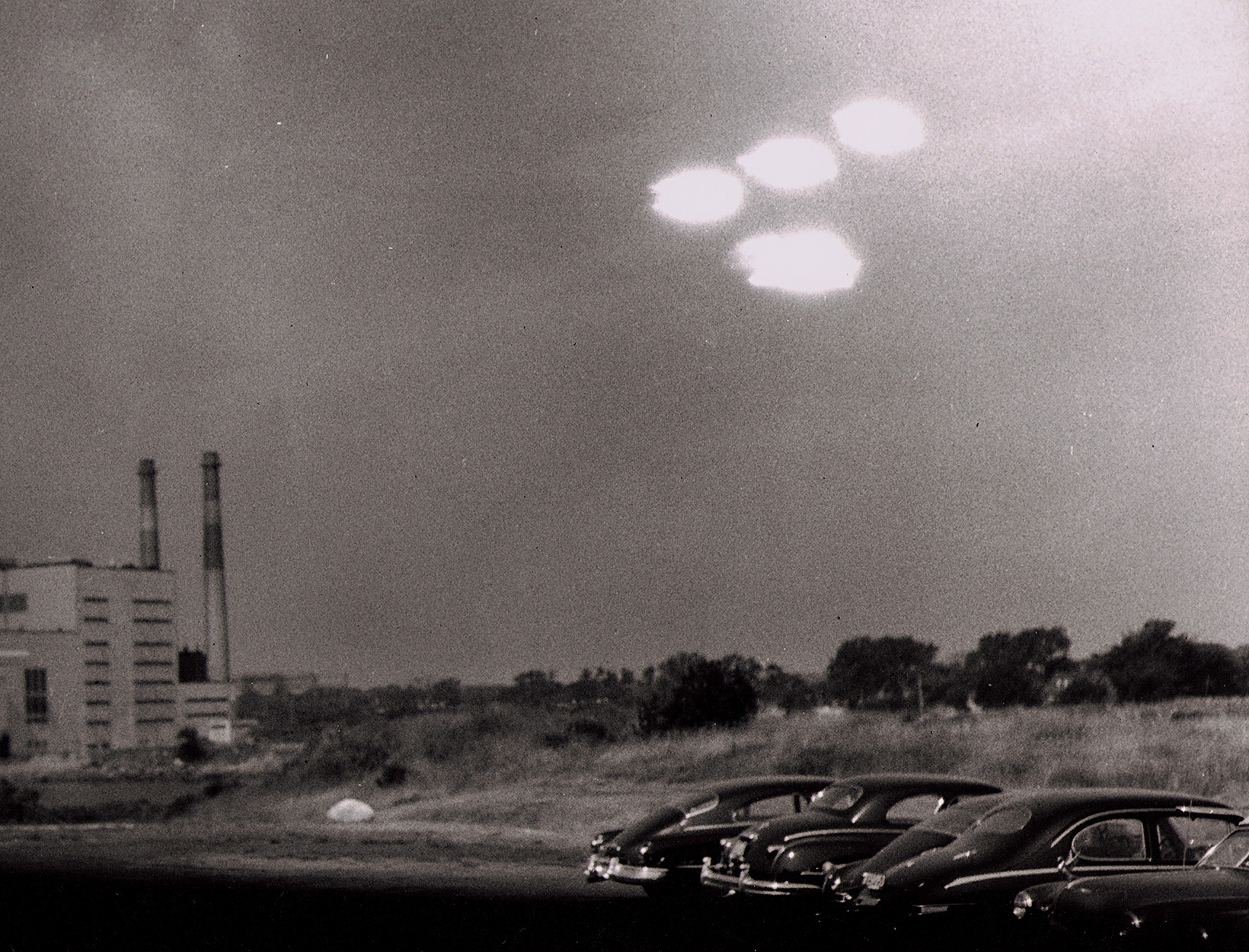 An Investigative Journalist on the Issue of UFOs
Proving UFOs exist is impossible–even fringe, paranoid, silly–or so goes the prevailing attitude in this country. But investigative reporter Leslie Kean's research on the topic is pretty thorough–and astonishing. A veteran independent reporter for various national and international publications, including The Boston Globe, The Sydney Morning Herald, and The Nation, Kean has been featured on NPR, CNN, and The Colbert Report, among others. She has dedicated more than a decade to dissecting the controversial topic, interviewing high-level officials and aviation experts. Her book, UFOs: Generals, Pilots, and Government Officials Go on the Record, is a fascinating compendium of their first-hand accounts of sightings. According to Kean, 5-10 percent of sightings are, in fact, unidentified; a vast majority of aerial phenomena, 90-95 percent in Kean's estimation, can be explained to be one of the following: "weather balloons, flares, sky lanterns, secret military aircraft, birds reflecting the sun, planes reflecting the sun, blimps, helicopters, planes in formation, the planets Venus or Mars, meteors or meteorites, space junk, satellites, swamp gas, spinning eddies, sundogs, ball lightning, ice crystals, reflected light off clouds, lights on the ground or lights reflected on a cockpit window." Her book focuses on the former, the events in history that cannot be attributed to any of the latter. Whether or not you're a believer, there's no denying that Kean's findings are remarkable, and she delivers the facts that support the existence of UFOs without feeding conspiracies as to why, how–or even what might be piloting them. We asked Kean about the evidence she's collected, along with why the concept of UFOs isn't more widely accepted, why there's still isn't more physical proof, and ultimately if there are steps we can take to understand the issues (including self-protection) more fully.
A Q&A with Leslie Kean
Q
Your book presents incredible evidence—first-hand accounts of sightings and experiences from generals, pilots, NASA-employees from across the globe. Why is the concept of UFOs not generally accepted?
A
The proof is only for some kind of unexplained, physical phenomena that appear to demonstrate technology we don't have here on earth. But there isn't proof that these are alien spacecraft–although this is a valid hypothesis. In fact, we don't know what UFOs are, where they're from, or why they are here. The issue of non-acceptance by the status quo is a complicated one. We need more data to satisfy the scientific community—and such data is very hard to come by without the participation of these scientists.
"Some may feel that if these crafts have an extraterrestrial origin, they are way more advanced than us, that they could have complete power over us if they wanted to, and that we have no control over them or what they do."
The topic is taboo: Ridicule has been generated towards this topic since the 1950's in order to make it go away, and the "giggle factor" has become ingrained in our culture. Some may feel that if these crafts have an extraterrestrial origin, they are way more advanced than us, that they could have complete power over us if they wanted to, and that we have no control over them or what they do. This is frightening, so the reaction is to avoid dealing with UFOs altogether. And, our government's attitude does not help either.
Q
Of all the accounts you've covered, which is your favorite?
A
This is very hard to say. I find all the cases featured to be exceptional. One of the most spectacular was the Belgium Wave of 1989-91, in which sightings of remarkable triangular objects kept repeating themselves over time. These bizarre machines hovered, usually silently, glided, and lit up fields with their brilliant spotlights. Sometimes they accelerated to an incredible speed in a split second. Air Force Major General Wilfried De Brouwer (a colonel at the time) was put in charge of dealing with the "invasion" in restricted Belgian airspace of an unknown flying craft, which was not following aviation rules or communicating, as he describes it. In contrast to how the US government handles such events, the Belgian government became openly involved and worked with a group of outside scientists who collected data on the sightings. They accumulated twenty-five large notebooks of reports, drawings, and other data, and many audiocassette tapes of police officers and others who reported sightings, all of which I studied when I was in Belgium. The Belgian Air Force sent up F-16s to try to get close to the objects, after setting up special radar gear. De Brouwer went to the highest levels of other NATO countries to find out if these were some sort of secret technology test flights by Russia or the United States, and he was told that they absolutely were not. In fact, documents show that United States officials wanted to find out more about these incidents from him. As De Brouwer points out, we still don't have the technology today that would allow a vehicle to do what these did.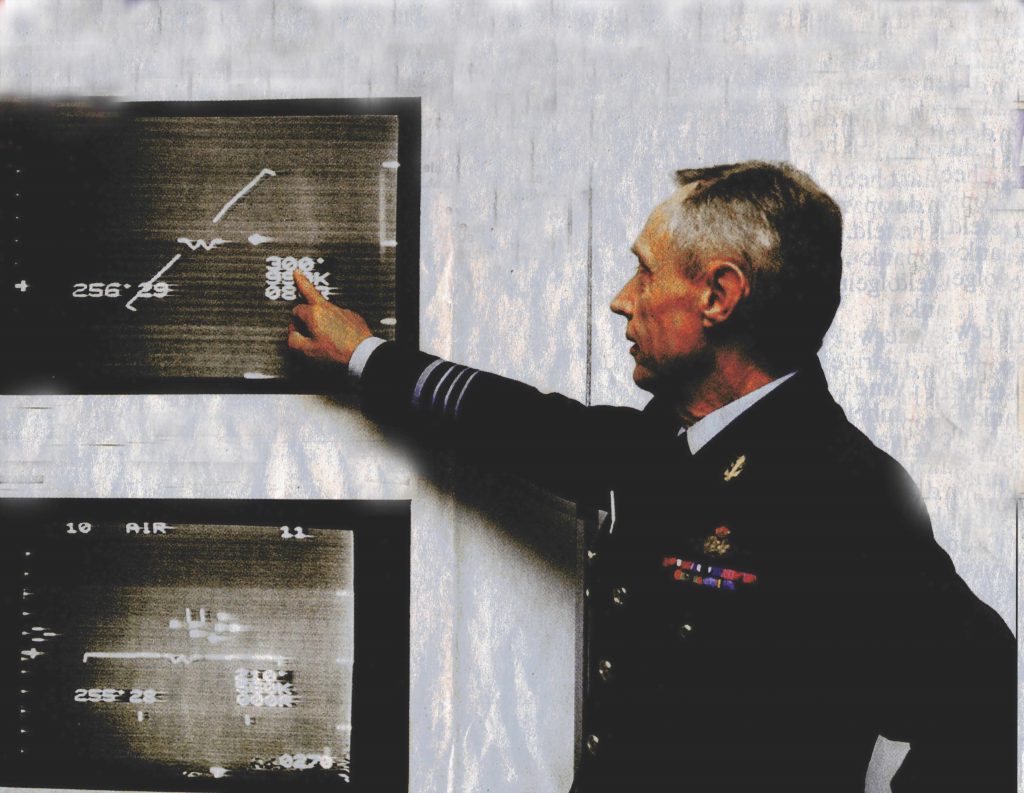 Belgium Colonel Wilfried De Brouwer explaining radar data taken near one of the UFO sightings. Photo courtesy of the author.
Q
Where do you think this resistance to even consider the potential of UFOs comes from?
A
Two pivotal events occurred after WWII that were instrumental in establishing and lending momentum to this resistance. In the early 1950's, the Air Force established Project Sign, later known as Project Blue Book, to gather information on UFOs and to assess whether they were a threat to national security. Project Sign staff wrote a report concluding that UFOs, already documented as real by the Air Force, were most likely interplanetary. Air Force Chief of Staff General Hoyt Vandenberg rejected the report for lack of proof—and thereafter, the required political position became that UFOs must always have conventional explanations.
Secondly, in 1953, Cold War fears and the persistence of UFO reports led the CIA to convene a hand-picked scientific advisory group (known as the Robertson Panel) to again assess the UFO question. But participants were shown selected, narrow, and incomplete evidence; the panel's resulting recommendations, classified at the time, stated that everything from documentary films to advertising to Disney cartoons, should be used to debunk the phenomenon in the eyes of the public. It also recommended infiltrating civilian UFO groups in order to dampen enthusiasm. These recommendations set the stage for the public ridicule of the UFO issue from that point forward.
Q
The accounts you detail are amazing, particularly the waves of sightings over prolonged periods of time with hundreds of witnesses—why isn't there more video and photographic proof?
A
That's a good question, which is asked frequently. Imagining beforehand what we would do if we saw something unexplainable turns out to be quite different from what we do in reality. The thought "Oh, I should run indoors and fetch my camera" isn't how most people respond in the moment. Instead, they report being overcome with intense curiosity, awe, wonder, sometimes fear. The witnesses typically stand immobilized and stare at the object, knowing that it will not be there for long; sometimes they call out for someone nearby to look also. They don't want to take their eyes off the UFO for one second, so most have not tried to find a camera under those circumstances. For many of the most famous incidents, cell phone cameras did not yet exist, and people didn't carry cameras around with them. Now that everyone has a cell phone, photos crop up all the time, but so far, most cell phone images of distant objects or lights have been poor quality, not conveying enough information for a proper analysis to be conducted. That said, we do have a number of outstanding, official photos that have been properly vetted–some of these are in my book.
Q
Your work is focused on aircraft and UFOs, but you don't get into the idea of aliens—do you believe the crafts are piloted?
A
I don't know if they are piloted. That is a possibility, but we don't have enough evidence to make a determination. Sometimes the objects do behave as if under intelligent control­–that much we know. But first and foremost, we must focus on the objects themselves, for which we have much data. Convincing the scientific community and policy makers of that fact is hard enough—it's been met with many obstacles.
"First and foremost, we must focus on the objects themselves, for which we have much data. Convincing the scientific community and policy makers of that fact is hard enough—it's been met with many obstacles."
Establishing that the objects exist must be the first step; questions about possible pilots have to come later. Members of the "UFO community" aren't helping when they claim that extraterrestrials are here on earth, communicating with humans; their unfounded claims only make the people we are trying to reach even more resistant. You can't jump ahead—if we can convince the powers-that-be of the reality of the objects themselves (which has worked in reaching some officials, and has led to UFO government agencies in other countries) by providing concrete data, then we have a chance.
Q
Many skeptics believe UFOs are simply prototypes of aircraft, drones, or top-secret military operations—is there a counter to that?
A
In the very best cases, for which we have adequate data to rule out conventional explanations, this option has already been exhaustively explored by experts. Particularly in the earlier cases, the objects demonstrate fantastic capabilities beyond even today's technology.
Of course, many sightings can be explained by such prototypes and/or secret operations, but the cases I'm referencing cannot be explained in this way. Examples would be the brilliant diamond-shaped object seen by General Parviz Jafari and others over Tehran in 1976, the objects over Belgium, and the two-mile-long stationary objects seen by Captain Ray Bowyer, his passengers, and another pilot in a different location, and picked up on radar, in 2007 over the English Channel. There are many others, with the earlier cases being the most compelling. However, we can never state with 100 percent certainty that something secret is not at play—we have no way of knowing. But for many of our strongest cases, this does not seem feasible.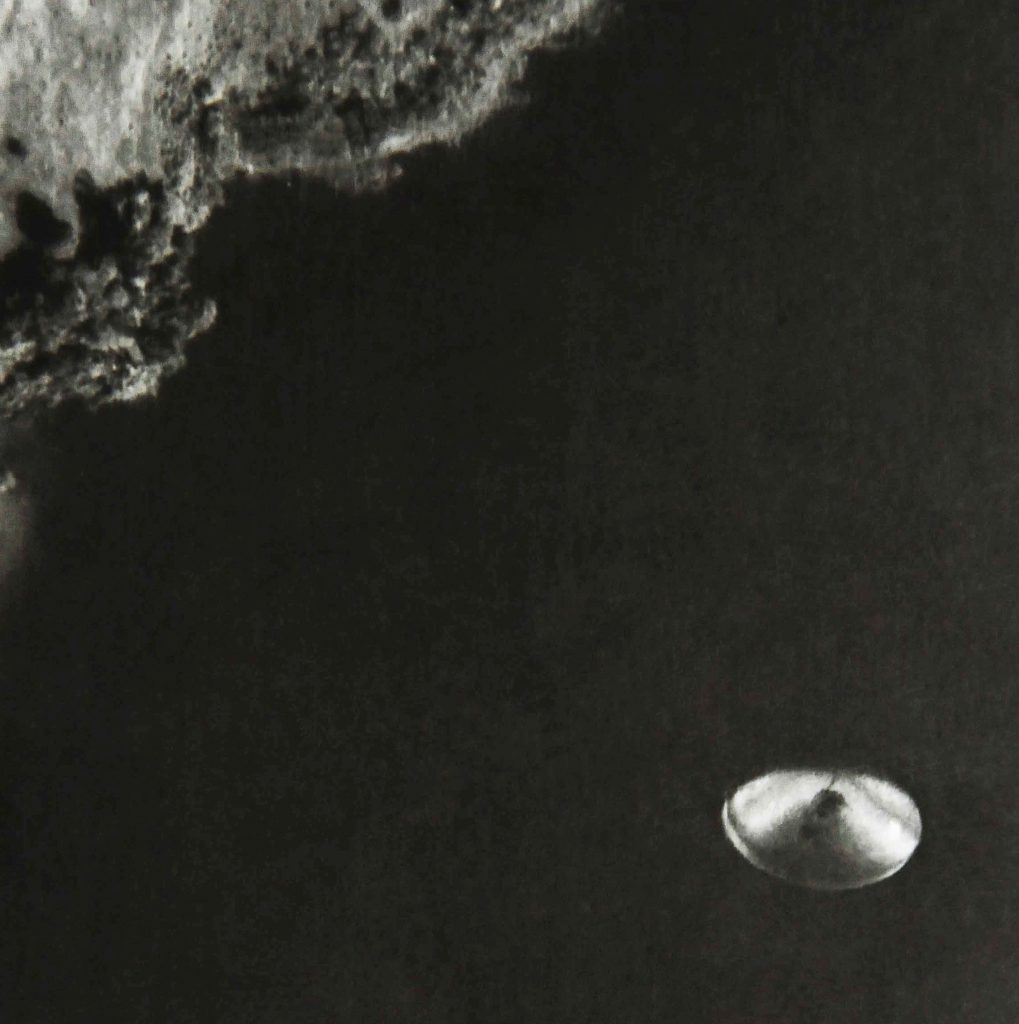 A UFO photographed in 1971 by mapping aircraft of the Costa Rican government. Photo courtesy of CEFAA.
Q
You say that 5 percent of UFO sightings are legitimate, in that they are truly unidentified. What does this mean?
A
This means that these cases (and they could be closer to 10 percent) involve adequate data to make the determination that there are true unknowns. Without enough data about the sighting, you have to allow for the possibility that it could be explained by conventional, "normal" phenomena, because you don't have enough data to rule out all other possibilities. But when all conventional explanations can be ruled out by qualified investigators with access to all the necessary information for a proper and complete analysis, then the sighting becomes one of the truly baffling, well-documented cases. The outstanding cases of this type involve military personnel, government officials, pilots and crews, and police officers. The cases in my book fit these criteria.
Q
From a safety perspective, why is it so important that we take the consideration that there could be UFOs seriously?
A
UFOs have already affected aircraft in various, sometimes alarming ways: They have pulled them off course, disabled communications, and rendered equipment temporarily inoperable. Pilots have had to make sudden maneuvers to avoid collisions with UFOs, and a few times, passengers were injured as a result. These cases are rare, but there is always the possibility of accidents caused by the activity of a UFO near an aircraft. Perhaps pilots and aircrews need to be better informed in case they do encounter a UFO, so it's not a shock or disorients them in some way. Former FAA head of accidents and investigations John Callahan suggests in my book that we need to adjust our air radar systems, which aren't configured to pick up UFO activity if the objects are moving too fast, are too large, or if they hover in one place. Pilots need to have reporting forms so that the aviation authorities know when unusual objects appear in the skies.
In addition, UFOs appear to have disabled nuclear weapons, which represents a national security problem. In 1967, at Malmstrom Air Force Base in Montana, all ten nuclear missiles were rendered inoperable within ten seconds of each other when a glowing red, oval-shaped object hovered over a control center at the base. A week earlier, another facility thirty-five miles away had been visited by UFOs, losing all its missiles as well. In total, twenty nuclear missiles went down. The missiles were sixty feet underground, and Boeing engineers checked every possible cause for the failures but were unable to explain them. In 1970, when closing Project Blue Book, the US Air Force released a statement stating that "no UFO reported, investigated, and evaluated by the Air Force has ever given any indication of threat to our national security." These events occurred during the Cold War; the US Air Force was clearly not telling us the truth. For more information on aviation safety issues, check out the National Aviation Reporting Center on Anomalous Phenomena.
Q
Your book came out in 2010—has anything of note happened in the intervening years in terms of UFO sightings or research?
A
I have since joined the board of a new, all-volunteer scientific organization called UFODATA which is on the cutting edge of new research. Our goal is to build a large network of automated surveillance stations with sophisticated sensors to monitor the skies 24/7, looking for aerial anomalies. We have spent several years developing our ideas, making plans, and testing relevant technologies with a team of outstanding scientists and engineers from around the world. Our initial prototype station will have a core optical unit with cameras capable of detecting and recording both an image and spectra (visible and invisible waves of electromagnetic radiation), a magnetic sensing unit, instrumentation to detect microwave and other radiation, and other sensors to record atmospheric and local environmental data. Alarm triggers will initiate recording, permitting capture of a broad range of physical data that can then be analyzed. We need high quality, publishable data to take this issue into the scientific world and break that barrier.
Q
Where do you believe UFOs come from? Do you have any theories?
A
Like the government agencies in Chile and France that have documented the UFO phenomena, I am hesitant to speculate about what the origin of UFOs might be. We can't possibly know where they're from, specifically. But if we could get some of the best scientific minds on the planet together on this issue, devise a sophisticated methodology for studying the UFO problem—just as with the massive telescopes and particle accelerators to study black holes or minuscule particles—we'd have a chance at finding out. Our best minds are not informed about the issue; it is considered taboo. If the US government changes its attitude on the topic—even slightly—that would invite the scientific community to take it more seriously. I hope that basic curiosity and a desire to solve one of our biggest mysteries will eventually motivate our scientists to take this on.
Leslie Kean is the New York Times bestselling author of UFOs: Generals, Pilots, and Government Officials Go on the Record. An independent investigative journalist, she has been published widely in dozens of newspapers and magazines here and abroad, such as the Boston Globe, The Nation, the Globe and Mail, and the International Herald Tribune. Kean is also the author of Surviving Death: A Journalist Investigates Evidence for an Afterlife. She lives in New York.